As many people will know, the Millennium films, from Stieg Larsson's books, were actually originally made for Swedish TV, and were subsequently cut for international theatrical release. This set comes with a bonus disc which includes a documentary and interviews with the actors.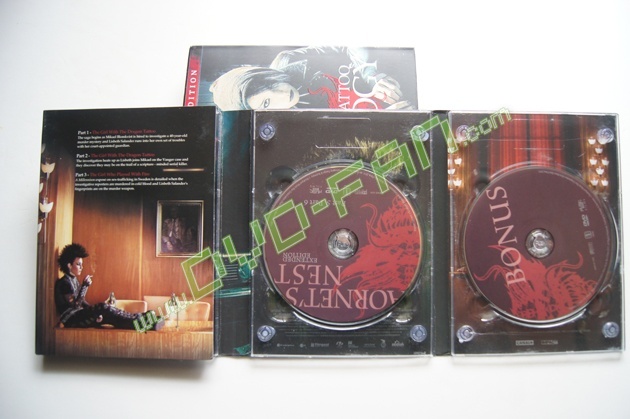 Amassing a total of 9 hours of story content and presented in 6 parts, this complete version of the international hit series restores notable characters and subplots from Stieg Larsson's best-selling novels, most significantly in the portrayal of Erika Berger (Lena Endre), the editor of Millennium magazine as well as Mikael Blomkvist's friend and occasional lover.
This Blu-ray box set restores the original length and presents all three films – The Girl With The Dragon Tattoo, The Girl Who Played With Fire and The Girl Who Kicked The Hornet's Nest – in extended versions (each runs for just shy of three hours).