At the end of the road, you'll want to see two sights: Ka Lae itself, the southernmost point in Hawaii, and the bizarre "green sand" beach. From Hawaii Volcanoes National Park, Hwy 11 takes you south through a dry landscape, the makai side of which is appropriately called "the Ka'u desert."  On the mauka side, Mauna Loa's steep palis stay green the year-round in a dry-land forest microclimate where rainfall is minimal, but capturing the moisture of clouds and fog enables trees both native and man-planted to grow tall.
A Tibetan Buddhist temple nestles there too, in Wood Valley, mauka of the town of Pahala.  The Dalai Lama has been there twice, and a room for him is always kept available, should he ever arrive unexpectedly. Visitors are welcome, but leave a donation if you enter the temple.  And overnight accommodations are available for folks who wish to stay for a day or two of meditation and chanting. Casual visitors to Ka'u, however, or those who are intrigued by a glimpse of an earlier era, may want to stay in one of the nearby sugar-era homes now operated as vacation rentals by Pahala Plantation Cottages.  And you can take a coffee break on the way back to Pahala from Wood Valley, with a stop at the Ka'u Coffee Mill.
Continuing south, the county's Punalu'u Beach Park has a palm-fringed black sand beach that's the widest and most picturesque on the island. When sugar production ended, in the early 1990s, the plantation owner built a resort behind the beach, but only a few of its condos survive.
Local folks tend to camp and cluster on the north side of the park, near a cool, brackish pond, where the trees are tallest but the beach is steepest. Looking mauka from the water's edge, you see Mauna Loa edge-on; yet even in that narrow profile, the immensity of the volcano will astonish you. The town of Na'alehu, with close-by Waiohinu, is the largest population center in Ka'u.  It has a supermarket, a bank, and most famously the Punalu'u Bakery – a must-stop for pastry lovers – from where you'll also want to take home their justly famous "sweet bread" that makes a terrific French toast. There's more to see in Ka'u, but that should be enough for one day.  I suggest you go even further south the next day, and what you'll see there will be the subject of my next blog.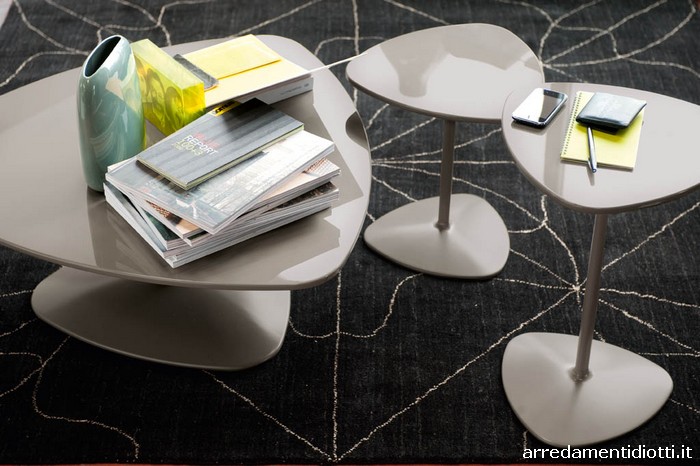 And there's always a breeze: our electric utility (HELCO) purchases extra power from a "farm" of turbines that whirl in the near-continuous winds. Even if living full time in the "far northland" isn't on your bucket-list, spend a day or two in Kohala, and enjoy both the natural and artistic offerings, and the echoes of a quiet and rural lifestyle that once characterized the entire island. No sign marks Kahena Beach, a little further down Hwy 137, which is (unofficially) the only bathing spot on the island that's clothing-optional. The four-mile alternative to Hwy 19 between Papaikou and Pepeekeo has long been one of my favorite places on the Big Island. It offers an extraordinarily large collection of native and exotic plants, flowers and shrubs, trees and ferns, all of which are meticulously labeled with their Latin names, common names and nicknames.
A paved, mile-and-a-quarter path loops along photogenic streams and waterfalls, and a picturesque stretch of the coastline. For a free view of the bay, though, two public hiking paths bracket the garden, leading down to the ocean from trailheads along the road. The near trail offers a fine panorama of the bay, and takes you right down to where freshwater streams meet surging ocean waves.
You might be hungry or thirsty after your hike, or even after oohing and ahhing as you drove along this incredibly scenic road.
The late Kenji Yokoyama (1931-2004) collected stones, shells and driftwood from the Kohala coast to fashion simple artistic creations. Seahorses and other sea creatures were particular favorites of local folk artist Kenji Yokoyama.
The road is narrow and winding, with many one-lane bridges, so you have to drive it slowly – the better to appreciate all the lush vegetation, the many streams and waterfalls, and the stunning vistas of knife-edged ridges and sheer rocky cliffs along the coast.
One starts a few hundred feet on the Hilo side of the gated entrance; the other about a hundred feet past it, on the Hamakua side. The farther trail leads onto a promontory with a superlative view of the entire bay, as well as a once-famous sightseeing attraction. So give a thought to stopping at What's Shakin, in Pepeekeo, for one of their big sandwiches or tall fruit smoothies. It's just a notch in a hill, now, but it was an enormous wave-cut arch until 1958, when it collapsed in a minor earthquake. Like the store-fronts, a small cemetery nearby reminds you that this road once served a bustling, workaday community. Boats had to anchor in the bay to load sugar and unload building materials, hauling everything up and down with long wire cables and strong winches. Such industrial relics are long gone now; but the bay, studded with treacherous rocks, is still a rugged place to sail into.