Going to the Potty, a title in Rogers's First Experiences series, handles a sensitive subject with the same quiet candor and respect for young audiences that are the hallmark of his Mister Rogers' Neighborhood TV show. Unlike other books on this subject, which can be overly cutesy and condescending, this one offers practical information and gentle encouragement. Going to the Potty is a publication from the Mister Rogers' Neighborhood First Experiences series. Learning to take charge of body functions may not be an easy task for a young child, but it is as natural and inevitable as learning to use a spoon or to tie a shoe.
It's sometimes hard for parents not to measure a child's success by what the books say or by the standards of another sibling or a friend's child. When we parents have realistic expectations about the toilet training process, we are more likely to approach it with a comfortable balance of gentleness and persistence. Do not duplicate or distribute any material from this site without the consent of The Fred Rogers Company.
A battery powered button appears in the top right corner of this book which can be pressed by readers to hear the sound of a toilet flushing. I first spotted artist Fred Burkhart's advertisements for nude female models plastered around local Chicago hippie, vegetarian, artist hangouts. I only modeled for Burkhart's figure drawing class twice, because after he proudly showed me an up-close-and-personal interpretation of my labia that he drew, I decided that I should probably keep my clothes on.
Burkhart's Underground is also the name of the beat artist's current solo exhibition at Alibi Gallery. The third wall of the show brings to the fore politicized, racist, and sexually charged subjects. Burkhart's last series shows a deep connection with and appreciation of the LGBT community.
Burkhart's photographs recall Diane Arbus's documentation of the freaks she encountered while out exploring the urban landscape and Dawoud Bey's street portraits series — though Bey's lens makes all of his subjects look proud and stately.
In organizing this exhibition, Alibi stayed true to Fred's original, street-fair-esque framing, documentation.
Hyperallergic welcomes comments and a lively discussion, but comments are moderated after being posted.
Hyperallergic is a forum for serious, playful and radical thinking about art in the world today.
Parent and child may read together about the way children develop in the experience of eliminating waste products from their body and about the positive aspects of using the toilet.
Large color photos present children using the toilet, and the straightforward text emphasizes the benefits to the child of mastering this developmental step.
In this book, real life photos are used to help young people feel more comfortable with any fears or reservations they may be feeling about potty training. Nevertheless, few aspects of a child's development arouse greater concern among parents or invite more conflict between parent and child than what we call toilet training.
We parents train our children in the mechanics of the process, but we also learn how to respond to cues of our children's readiness to be trained. But for each child, the timetable for learning to use the potty is as individual as learning to walk or talk.
Little ones will love helping him flush the potty, which will also help them become familiar with the toilet's flushing sound. I did continue to drop by the weekly coffeehouse, Burkhart Underground, an alcohol-free Sunday evening series of open mics, poetry readings, and art exhibitions that ran from 1998 to 2005. His 58 black-and-white photographs of derelicts, drunks, hippies, queers, KKK members, children, and fetishists play out like a photo album of all the various people living on the margins of society whom Burkhart encountered during his life. Yet even in shots of the harshest, most impoverished or vulnerable people, Burkhart lends a twist of humor or a touch of sentimentality, thus shedding light on what interests him most: the human condition. King wearing a woman's crown, the text "DEATH" repeated over and over again, and an American flag. Burkhart employs stark shadows and high contrast in this highly charged sexual image of one of France's patron saints. Through personal connections with the people in the photos, Burkhart sheds light on LGBT politics. Burkhart's work could be likened to a twist on a Life magazine photography series, except that Burkhart is in some way connected to all of the subjects he shoots. Rogers himself appears only on the book's jacket, but parents will find this a valuable resource.
Only when a child has a certain measure of mental awareness and muscular control can training ever begin to be successful. In the lair-like underground space, smoke from cigarettes and incense tangled under dim red lights while folks relaxed, drew or scribbled on sketchpads while listening to a poet, musician, or performer read their latest masterpiece. A sign with the words "SUNSET TERRACE" runs horizontally below where a window may have once been.
Here, he captures the KKK, subjects engaging in fetish acts, and the LGBT community, both from pride parades in the early '90s and the Dyke March.
Rather than keep a documentarian's distance, he joins in the community, activity, or ideology (the KKK being an exception).
More artists should open their eyes to accepting people the way they are instead of being so judgemental.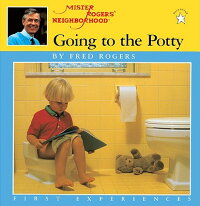 This was all part of Burkhart Studios — Fred's home, artistic center, and communal gathering place from 1986 until 2005, when the gentification powers that be pushed him out. The most fascinating photographs in this series, and the show at large, are by far Burkhart's astounding documentation of the KKK. Not every piece is dated, and it's unclear how many editions Fred has printed of each shot. Must be 18 years old." I was ecstatic about the prospect of earning money by just posing nude while a bunch of artists drew interpretations of my body, and so I called up Burkhart and told him that I was available for modeling. Burkhart reveals her quiet shyness, capturing this little girl in the moment of birthday party excitement. The story goes like this: Burkhart went to protest the KKK at a rally, and in the process became fascinated with the Klan and ended up following them around and documenting their doings for a few years. Drunks, derelicts, and hippies were some of the first marginalized people that Burkhart encountered in his meanderings. The photographs both humanize this centuries-old hate group and reveal truly horrifying moments of the Klan expressing its beliefs in white supremacy, white nationalism, and anti-immigration. These identity-less figures stand as a symbolic reminder of the racism that the Klan still represents today, even though its membership has drastically decreased to between 3,000 and 5,000 as of 2012. And if nothing else, his own life is one long story that, thanks to these images, will be told again and again.
When I showed up 15 minutes before class started, Burkhart didn't ask me for an ID, but he must have known that I was too young to model. He, too, found himself in and out of jails and dangerous situations until he turned 40, swore off the hard stuff, picked up a pen, and started drawing. Burkhart experienced their hate firsthand: after documenting them for a few years, the Klansmen asked him to join them. As the story goes, the man was murdered the day after Burkhart shot this photograph of him. This exhibition is his first in a formal gallery setting, and will most likely be his last.