Hi Coach DutyThanks God today is Saturday I'm flying by your page to stamp U a votie and to congratulate U 4 winning BOTD! CongratulationsAngels Super and Coach Duty, we are happy to see you in the spotlight today.
Congratulations angel BOTD !I know we're all thinking of you here on earth and hoping you have a lovely celebration on the bridge .
Hi Angelremembering you with love love Cori and Boo BooCome visit me, Paddy Cake & Piddy Girl vote LAKA BOTM 259145, CORI vote LAKA BOTM 259145 & BOO BOO vote LAKA BOTM 259145. Dear Angel SuperJust flying in with a vote in your honor and memory on the anniversary of your flight to the Rainbow Bridge. Let me bend your ear for a few hundred words about how Elimination Communication sounds quite fierce but is truly one of the most gentle potty training methods out there. We have done elimination communication for over five years now and this week something momentous happened. I also experienced that special sigh of relief reserved for parents whose child has become toilet trained. Elimination communication is stress free, gentle potty training however I think it could be even even more respectful.
Have potties lying around the house – sometimes the sign is them patting or going to the potty. It is Real Nappy week this week and I wanted to take a moment to encourage all the cloth-bummed baby mammas and pappas to consider this gentle form of potty training. This really resonated with me as EC is really about believing that babies can communicate their needs to eliminate from birth and Pikler insists they can communicate their readiness for a change. So we are far more hands off with Juno – if we see she needs to go we always offer the potty but we don't insist up on it-  unlike with Ramona where we would sing and dance to keep her on there! Juno has been SO conscious of doing her poos and wees- I think spending enormous amounts of time without a nappy on is key for this.
We are really lucky to live largely in an environment that is really supportive of natural parenting things like this and I think this really helps.
I think as more parents experiment with nappy free time we will become much less afraid of our babies BUTT CRACKS (as Ramona insists on calling bottoms) and much more used to the odd poo in a shoe! Juno is going to be half a year old in a couple of weeks and we are still in that blissful, pre-distraction, stage of Elimination Communication where nearly everything is going in the potty. When I was a teen I used to hoot with laughter when every time we tooted my dad would get all worked up insisting that we go to the loo as if pops = poo. When my eldest daughter, Ramona, was about one month old we took a picture of her pursed little mouth, forming a perfect O. The very first way I knew Juno needed a wee, and the very first wee we ever caught, came just a few hours after her birth when she just kept latching on and off in an unhappy way. Even now, as a fully toilet-independent almost three year old Ramona fidgets like mad when she needs to go, performing a wee dance that is sort of reminiscent of a turkey walking.
Conversely, and commonly if baby is lying down somewhere happily playing, you will notice an aura of calm or concentration come over them.
It can be hard work getting your bowels to move all on your own- sometimes babies need a little vocal help much in the same way as some tennis players do as they serve. I know, I know, this is not a communication from the baby but it is pretty much a guaranteed wee. Just like offering the potty upon waking we offer the potty when she comes out of the sling.
I was trying to nurse Juno in bed, it felt a little bit too early to wake fully so I was hoping to keep her asleep. We have reached that blissful period of an Elimination Communication journey, the stage where you can't believe more parents don't do this! At this stage babies are communicating perfectly; fussing at the breast, grunting, crying out. Doing nappyfree a second time round, I guess like almost all the aspects of parenting, is SO much easier. Our little Juno has been on the outside for almost two weeks and what a magnificent little poppet she is. Breastfeeding has been a breeze until the last couple of days – suddenly I am dealing with MASSIVE oversupply meaning Juno veers from being like a deliriously happy drunk to acting like she has dined on razor blades- until that huge burp makes an appearance.
Ramona meanwhile, is being a total star about the big change, continuing to be a complete hoot (she has taken to using my languishing breastpads like a mobile phone, chattering away to her friends. One thing we are doing quite differently with Juno compared to Ramona's early days is Elimination Communication- this is the idea that babies are born ready to communicate about when they need to go to the toilet. Juno had only been out of the womb for a few hours, we were all tucked up in bed, but she was a little unsettled and wouldn't latch on properly.
We are by no means catching everything, maybe only 60% of poos and wees, but it is an incredibly helpful parenting tool for newborns. We tend to sit her on a cloth nappy, tucked in the sling, or on my lap, and then we chuck them in the wash if she does her business on there. So, there you go-  in some ways a typical two weeks in the life of a newborn; milk, sleep, poos and wees, and in other ways, well, just a little bit mindboggling! Hope you are both doing well on the bridge, and have a big party today with Baby Sky, Muffin, Divo, Giz, and all the other birdies who are friends and flock.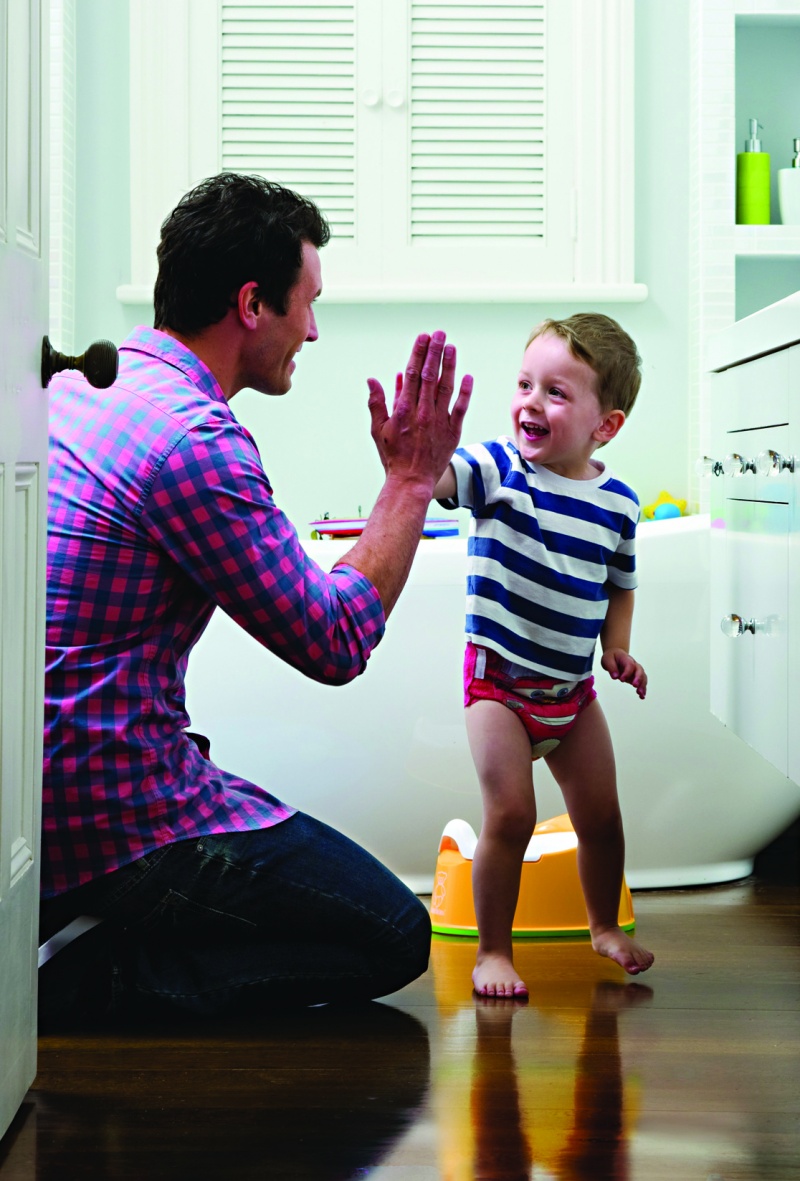 It was a tiny, weeny speck of a thing, but even so after it had munched on a quarter of a teaspoon's glob of food it would shuffle over, put its butt over the edge of the nest we had made for it, and squirt out a Number Two.
I like to share stories of what we do but I believe each family needs to weigh things up and consider their family's own delicate dance of needs and then decide! We always had nappies on hand for when we were at someone elses house as we dodn't want to be super stressing about getting wee on someone elses carpet.
I know you, you and your gorgeous stash of nappy covers in every crazy pattern, your ever-so-slight addiction to animal print cloth nappies. Some people call it Nappy Free (I do too sometimes as EC is technically correct but creates much more puzzlement) but Juno has worn a nappy a fair bit more than Ramona.
With Ramona I grew in understanding of how important autonomy is to children – I began giving her every chance to be in control of what happens to her own body. She has responded to key words for months and months and has been climbing on the potty to do her business (every so often) since ten months old. Where as with Juno we KNOW it works (they do communicate their needs from birth, and they can be in normal underwear from a very early age) so feel less pressure to prove it and can just enjoy all the benefits of it. We can just roll with it and we don't feel any need to follow up every missed wee with an apology and excuse "So sorry! Where bare bums weren't gasped at with disgust and where even the thought of baby wee is terrifying. Over a couple of years the London group I used to be a part of grew tripled in size and I've met a few women already in NZ who do it.
We wanted to remember the face she pulled when she did a poo- why on earth we thought it better to take a snap rather than take off her nappy and give her a chance to poo in the loo rather than all over her own bottom I'll never understand. Every so often you get this warm, wet patch appear on your lap or wherever baby is sitting and you think you have just had a big wee miss. We held her over the potty and she did a big wee, latching on straight after and staying on.
When she is lying in her back, when she needs to go, she begins patting the front of her nappy insistently and gleefully. I asked him if he felt I had missed any signs and just as I posed the question, Juno coughed. Grunting and growling often come hand in hand with a poo, becoming increasingly normal as poos solidify.
As an ECing parent you find natural rhythms and patterns to your nappyfree days and this is one of ours. Juno has a bit more of a rhythm to her life, is sleeping a lot less (so doing less dream wees) and it feels like we are incredibly in sync, catching 75% of wees and poos. Once Juno gets crawling she'll have too much on her mind to communicate every little wee she has to do.
Follow through Facebook or Bloglovin or even just enter your email to get them pinged into your inbox. She stoically snoozes through Ramona's loving cuddles and smooches and gives us smiles (WHATEVER!
It has actually made for a few stressful nursing times, which has knocked me for six a bit.
We did do this with Ramona (read all about that here) but began when she was around 12 weeks old.
So, SO, often – even more pronounced at night- Juno will be grunting and squiriming and complaining, a little hold over the pot soon sees her releasing all that caramelly poop and she will immediately be happier. We still get alot of stealthy wees and poos so are easily going through the same amount of washes (10 nappies a dayish) compared to normal cloth nappying, so we are yet to see any laundry benefits from EC (that comes a bit later.) We have cartons and bowls and potties tucked around the house so that we can whip one under Juno if we sense a Number coming on.
We have had some tandem nursing happening which is lovely, Ramona gently strokes her little sister, but also seems like a big entanglement of limbs. However, it was a still a gentle and peaceful entry for her and an empowering experience for me and the four of us were tucked up in bed together by night time.
Neither the service provider nor the domain owner maintain any relationship with the advertisers.
COME ON OVER TO THE PIE SHOP IN THE ANGEL RAINBOW ROOM AND YOU, MIKEY AND I WILL CELEBRATE. Hugs, Falco and the boysCome visit me, Gizmo and Divo, mom loves you both, Willie, 100 votes to 20k!, Peppino, vote Laka for BOTM & Falco, vote Laka, 259145, BOTM.
Our children are born communicating with us about all of their needs- their need for touch, food, and their need to release their bladder. I do think there are principles of nappy free that will make for a much, much less stressful potty training for everyone.
Real Nappy lovers and Nappy-free lovers are cut from the same cloth – we care for our babies bums and our earth.
It took a workshop from the magnificent Pennie Brownlee who talks on the Pikler Institute to really realise that this autonomy begins with a newborn. Such as ease of pooing for the baby (I think some baby angst is to do with not being able to find the best position for pooing) and way less pooey nappies and much more awareness of bodily functions. As we always do upon hearing Juno's little farts, Tim took her to the potty for a go. A little trump can signal an impending wee or poo, as if their insides are relaxing getting ready for a Number.
Quickly you realise it is actually nothing BUT giving a go on the potty after this often results in a wee. This signal stays with a baby from newborn to a year old, although by then babies often prefer other ways of communicating.
I remember Ramona doing this for quite some time, and I know traditionally potty-trained toddlers also play with their bits when they need to go. They really don't want to go in the sling so even as a newborn Juno would arch and wriggle when she needed to go. Juno will only wee in the sling after a lot of crying and wriggling so I tend to give her a chance to wee whenever I take her out.
We found this with Ramona too – between the ages of 3 and 6 months we were considering just putting her in pants, as if she was almost potty trained. With Ramona I felt quite engaged with how well we were doing – if we had a really in sync day I felt awesome, but felt equally bad if we had loads of misses. But for the mean time I am reminded, without a shadow of a doubt, that babies are born ready.
Being more diligent with positioning and just waiting for my milk to regulate should fix it. Mobile phone creators could take some inspiration from this, I tell you) and taking it all in her stride. Out burst a joyous wee, glowing with freedom, and Juno instantly shut her eyes and nodded off.
It really seems as if at least a third of her cries are to do with the sensation of needing to go. In case of trademark issues please contact the domain owner directly (contact information can be found in whois). In fact, we were along time noticing properly (or wanting to say the words aloud) sine around 21 months she was getting her wees and poos on target the majority of the time. They will shuffle and squirm and squark, and if we respond they continue to communicate about it long after you've packed up the cloth nappies- until they are grown ups! I think we need to potty our children with the utmost care and respectful touch and we need to allow a lot more space for consent. Things such as acknowledging when a baby is clearly doing a number – keep up the communication, respectfully. I had the quick senseless conversation only a pre-coffee mind can have with itself about Ghost Poos and then gave up looking. An example used is with nappy changes – the Pikler movement shows that it is possible to ask a newborn permission to change her nappy, and by the time they are toddling, to wait for them to be ready before changing their nappy. As she filled the potty with sweet caramelly goodness she tilted her head to look up at daddy and gave him an enormous smile of relief. It is common for babies to let you know the happenings of their bowels through their facials, either by pulling different expressions or going a bit pink or purple.
When lying on her front Juno will often tilt her bottom up into the air as if she doesn't want to be in a position where she might end up lying in it. That they are able, from the youngest age to communicate with you about their EVERY need, even their elimination ones. The experience is convincing me that newborns come out with the ability to tell us about three needs- tiredness, hunger, and elimination.
I think Nappy Free families could aim to always ask their babies, even newborns, if we can help them go, and if they clearly show they don't want to we should leave them be- even if that ends up as wet pants.
The nappy change can be a beautiful example of respect and connection, and should begin at birth! Read our new born elimination communication story here and our three month old baby elimination communication story here. Mu understanding of the culture within Nappy Free families is an unconditional style of parenting – no shame allowed, ever. We need to prioritise them receiving the knowledge that they, not us, are the boss's of their own body.
All I can think is that maybe it is to do with the rush of blood to the bottom area that happens when a wee is about to come.
Her tiny (okay, enormously plump) body immediately lost all its tension, she breathed a content sigh and we snuggled back down.
Nappy Free families just do trips to the loo when it seems needed and don't make a fuss when the wires of communication are a bit tangled and a poo ends up in a shoe. Alternatively there are ghouls roaming about whose primary calling in Valhalla is to help parents catch their babies Business.
EC is not a linear thing- it doesn't get increasingly better until they are independent.
Families take it at the child's own pace, listening to them and helping them until they are ready to be entirely toilet-independant.