6 Fun Activities to Do with Your KidsIf you're new here, you may want to subscribe to my RSS feed. We would love to have you link up your School-Age Post (Ages 5 and up) about your learning week after school including Crafts, Activities, Playtime and Adventures that you are doing to enrich your children's lives after their day at school, homeschool or on the weekend!
The views expressed in the contents above are those of our users and do not necessarily reflect the views of MailOnline.
A Happy Daycare - May Newsletters   May 5- 9, 2014  It has been an exciting week here at A Happy Daycare. Be sure to check out our After School Pinterest board for lots of great activities for kids ages 5+. When linking up, please take a moment to comment on at least one post linked up before yours and grab our after school button to include a link on your post or site! In the other they would 'count on' from the actual numerical place of their latest landing spot in the game.
So a child who had moved a piece 15 spaces would start at 16 during the next go.The study, published in the journal Developmental Psychology, said this process allows children to develop their ability to encode the relationship between numbers and spaces.
That, in turn, improved their abilities to estimate the size of numbers on lines, identify them and to 'count on'.Playing the same game the standard 'count from one' method led to considerably less learning. The children decorated a special sombrero hat with pipe cleaners, pom-poms and the number of the day, five, to wear for our Music and Movement Class. In a second experiment, the researchers found children who practised encoding numbers one to a hundred via methods beyond a boardgame showed no appreciable gain.The researchers said simply playing board games may not yield improvements in counting skills.
Hats on and Mexican Mariachi Music playing the children were ready to pick out a maraca to practice their rhythm skills. Clapping their hands and shaking the maracas to the beat it was time to learn the new moves for the Mexican Hat Dance.  We placed a hat in the middle of the room and everyone gathered around in a big circle.
But the benefits depend on how children count during the game.'By counting on, parents and their children can see some real benefits from boardgames. It took us awhile to get everyone moving in the same direction around the hat but soon they learned how to kick their feet, clap their hands and most importantly not step on the hat.
We welcomed Catalina back from a family vacation to Mexico and she brought us back Mexican toys called baleros that are made out of a wooden cup with a string and ball attached. At Geography Time the children have been learning where the different states and countries are on our two maps. Catalina was very proud to show her friends where she visited on the world map at Geography Time. If you get the chance take the time to show your child on a map where different friends or family live.
If you haven't heard already we had a special visit from a green and white dump truck filled with a load of dirt to use in the garden.
Everyone got to watch the truck dump out the dirt and the best part was when the children got to get their own hands dirty filling up the new raised garden beds. Because you can't be a good gardener if you don't know what plants need to grow.  So we hopped on the "Magic School Bus" and watched the episode The Magic School Bus Gets Planted.
They dressed up like bean plants sticking big leaves all over each other with the help of Stage Moms Catalina and Victoria.
Activities like this makes it possible to teach a complex subject like photosynthesis to the very young child in a way that they can grasp and then apply what they have learned through active play. And every little genius needs to know how to use scientific tools like magnifiers and microscopes to make things that are small appear bigger. The children used the tools to investigate mold on a strawberry, a wiggly roly-poly bug, and the Venus Fly Trap plant.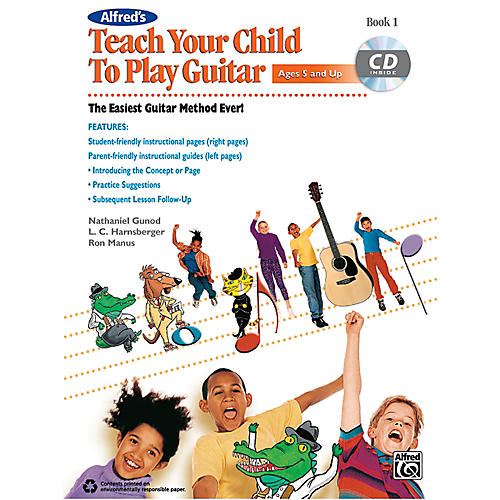 Chompy had a nice lunch of two juicy flies this week and you should have seen the children's faces when his little mouths snapped right closed. They have already come up with some creative ideas of building with the new wheeled blocks. These are the things we are learning during our days or you could just ask Asher who summed it up best when he woke up after nap screaming to his friends, "I love my school!"Letters and Phonics: Alphabet train letters V, W, and X.
Water Table and Sensory Play: The children have been busy exploring the concepts of volume and measurement while scooping up and transferring  water and garden soil between different containers. The children decorated big letter W cutouts with crayons and streamers to get ready for a Wiggle Worm Music and Movement class. Then the children all formed a line, tried to hold on tight to each other, and giggled as Ralphie led the group in a wiggle worm parade. Congratulations to Catalina and Victoria for being able to write their long names all by themselves. Each day the children are excited to run into the garden to watch the progress of their growing garden.
At Science time we are reading about the life cycle of a bean plant and the best part is the children get to march right into their garden, bend down close, investigate the seeds popping out of the soil, and watch the story come to life right before their eyes.  Jonathan loves spinach whether it is fresh or cooked and he is slowly turning all his friends on to one of his favorite vegetables. Geography Time: We are Using our maps and songs to point out and identify the different continents and states. Water Play: We are learning about the volume and capacity of different containers through water play.