Ashley Szeremet over at Spit Up is the New Black received a personalized Pink Angel Dear bear for her little girl that she absolutely loves!
For the past few months, we have been working on potty training Kendall, who will be three this coming December.
Driving in the car today, from the gym, I realized she has been wearing her undies wherever we go now for a good week or so. Not bragging here, he also peed on our Walmart groceries once when we didn't take him right away. How do you take your daughters to the bathroom in nasty public places when they really have to go? March 19, 2014 by tipsfromamom 2 Comments I participated in a campaign on behalf of Mom Central Consulting (#MC) for Pull-Ups. Potty Training a Boy can be pretty tricky, I shared a lot of ideas in Part One of this 3 part series. In the first post on how to potty train a boy I said that we use a small treat every time he used the potty.
If you don't like using treats as rewards, you really should check out the Big Kid App from Pull-Ups. If you don't want to use the app, you can do many fun activities on your computer at the Pull-Ups Web Site.
We are going to work on our night time potty training from now until the 3rd potty training post and I'll let you know how we succeeded!
With my oldest, we started literally right after she turned two, and it took a good six months before she was not having day accidents, and until three before she could go an entire night without a pull-up on. Not to get ahead of myself, she still has had a few accidents here at the house, but dammit I think we've hit it. She also shares her opinions on everyday products from food to baby gear, and everything in between. I received product samples to facilitate my review and a promotional item as a thank you for participating. It has a checklist for getting ready for bed and a little game they play at bed time to collect stars.
Be sure to like them on Facebook and follow them on Twitter for more interaction with other parents. This time around I knew I wanted to wait just a little longer before trying to potty train Kendall, hoping she would get it sooner. Then again, he was our first and it was new fresh territory so we were like yeah, go Logan, whatever!
We decided that once he was really good at using the potty every time, we would go to the store and purchase a small toy that he had been wanting for a long time. When she's not blogging she's chatting about parenting and life in general on Facebook and Twitter, or wasting way too much time on Pinterest. I was patient with changing sheets in the middle of the night if it happened but he did Great!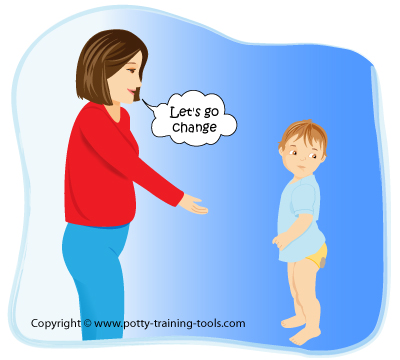 I love the fact that he doesn't have on a big bulky diaper, and that he can pull them down all by himself when he needs to use the bathroom.
We made sure to help him understand that once he got this awesome toy, he would not be getting little treats any more. He didn't feel like I was putting a diaper back on him (which he would have hated) and he could quickly pull them down when he made it to the toilet on time. If he had an accident, I could lay him down and undo the easy undo sides and it wasn't a big mess! They are too busy and don't want to bother with the time it takes to sit on the potty.
He only asked me a few times if he got a treat, and after I reminded him of his awesome toy, he was just fine not having a treat.
If you read Part One of these potty training posts, you can ask yourself the questions listed there to help you figure out if you and your child are ready for potty training.