Rescate will be presenting CitiKitty's hit product, the CitiKitty Cat Toilet Training Kit, to the multi-millionaire and billionaire sharks on ABC in hopes of securing additional funding for the already popular and profitable product. Rescate launched CitiKitty in 2005 after toilet training her own 11 year-old Tuxedo cat Samantha in 2004. CitiKitty was chosen from over 25,000 applicants to film for Shark Tank where entrepreneurs present their business to five investors. Reach out to the author: contact and available social following information is listed in the top-right of all news releases. ABCThe Sharks talking about a product during a recent episode.ABC's reality pitch show "Shark Tank" isn't all about drama and suspense a€" it's also about neat inventions.
Throughout the show's five seasons, the Sharks have seen some impressive pitches with products that have gone on to do quite well. The following "Shark Tank"-approved items (all were picked up by Sharks on the show) are certainly appealing, and would make fantastic gifts for the "Shark Tank" fan in your life.
Launched in 2005, the CitiKitty Cat Toilet Training Kit captured the hearts of cat owners around the world with its time-saving and money-saving product. Jinx, the beloved cat of Robert De Niro's character in "Meet the Parents" may have put cat toilet training on the big screen, but in real life a cat named Samantha is the purring inspiration behind CitiKitty. The 18-year-old Tuxedo cat used to live in a 500-square-foot Manhattan apartment with her owner, Rebecca. The pair cohabitated wonderfully together with the exception of Samantha's litter box, which took up too much space and smelled like, well, a litter box.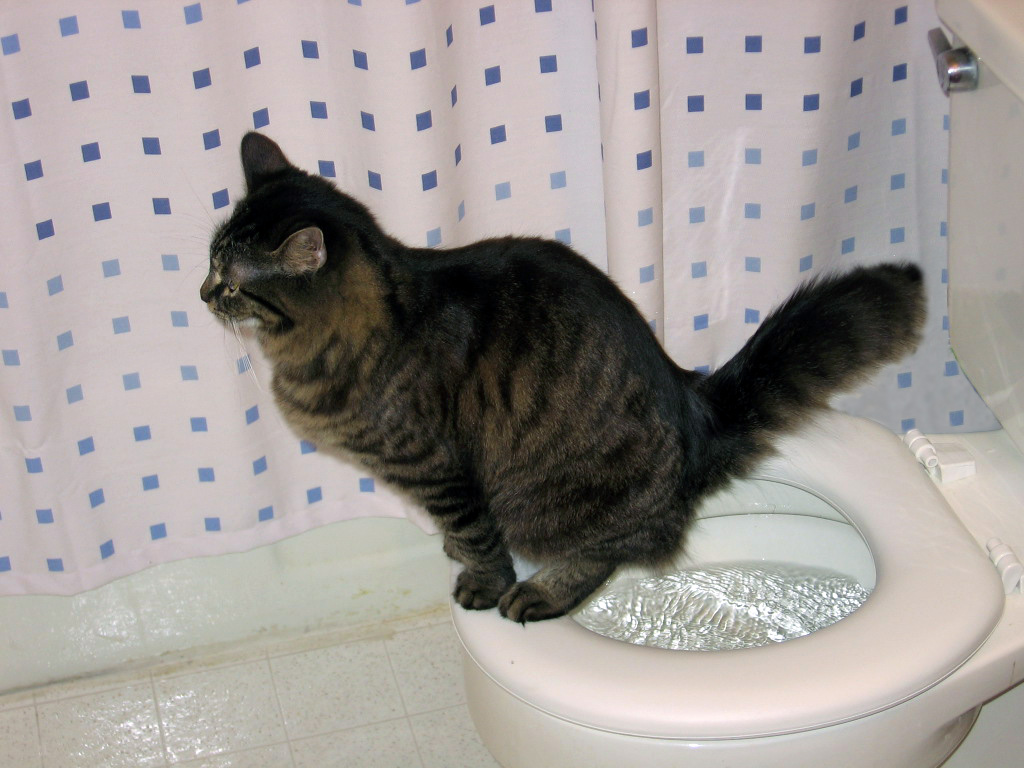 Rebecca made it her mission to find an affordable, safe, healthy, easy and environmentally-friendly alternative for Samantha to discard her unmentionables. Dating Scene 12 Tips To Mastering The Fine Art Of Living Together How'd You Know? If their idea catches the interest of one of the investors, they have the opportunity to see their sales soar. But if the business is a flop-in-waiting, or if the numbers don't add up, they could see their hopes and dreams shatter in front of millions. She may not have had a patent or even a mold for her children's medicine dropper, but it was too cute for investor Barbara Corcoran to pass up. Of course, always none too short on words, Kevin O'Leary snarked at the infant company: "It's not a business, it's an idea," he told Krumins. Still, Corcoran saw the product's potential and offered Krumins $50,000 for 55 percent of her company.
Sales soared from just $100,000 in 2010 to $500,000 in 2011 – and 2013 sales were forecast for more than $1 million!
Ava the Elephant is now sold in 10 countries and is available in more than 10,000 stores in the U.S. Perry's ingenuity impressed all the sharks and he walked away with an investment from Robert Herjavec — $175,000 for just 20 percent of his company. Although ChordBuddy sold an impressive $130,000 in 2010, the investment paid off and sales were nearly $2 million in 2012.
Pennsylvania entrepreneur Rebecca Rescate felt the same way, and so she invented a device that helps to toilet train cats.
With an offer of $100,000 for 20 percent of her company, Kevin Harrington became her business partner.
Although Citikitty sold $100,000 in product when it launched in 2005, by 2011 revenue exceeded $1 million. Even though Nelson later noted that all the male investors couldn't stop eating the cakes, Barbara Corcoran was the shark who ultimately invested in the company. With a meager investment of $50,000, Corcoran bought 25 percent of the business, and it soon paid off! As it turned out, however, Martin didn't need the investment, although the publicity surely helped.
He turned down investor offers during each appearance, but has since seen revenue skyrocket from a not-too-shabby $300,000 in 2010 to $12 million in 2012.