This post goes sort of hand in hand with some of the big announcements that I have coming this year regarding this website. Parent Worksheet for IEP meetings + 6 principles of special education: You definitely want this one, and print it out a few days to a week before your meeting. Vision Statement for IEP and free printable workbook: This is one of the most important things that you can do for your child, in my opinion. 10 common mistakes that parents make in the IEP process: This is a good one, and good to follow as you are going through all the steps. Over 500 SDI suggestions for an IEP: This is one of the most popular posts on this blog, and with good reason. Parental Concerns: Parents should be working on their Parental Concerns all year long (but more on that later!) but at the very least, you should send in a complete and thorough list of concerns when you get the meeting invitation. Do you have to sign the NOREP?: Many districts will present you with an IEP and NOREP to sign at the meeting.
How can I get a more legible copy of the Sensory Accommodation Suggestions that is at the end of the 500 SDI page?
However, this past week or so, I have fielded so many questions from parents with upcoming IEP meetings, and I am emailing out so many links to things…that I just thought that I would put it all in one post.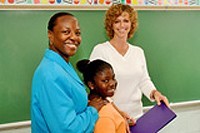 Jot down your notes so that you have a 1-page document in front of you to reference for talking points.
Print it or make note of the ones that you think will help your child access and benefit from their education, and you have constructive input and suggestions to add to the IEP. Again, if you read the above essays, you will see that I am not a fan of bringing donuts or any treats to an IEP meeting.
It's free, so you can download it and have all these IEP resources at your fingertips. In particular, I have met several moms recently who have children turning 3 and they are attending their first IEP meeting in the coming weeks. However, even if you disagree, you still have to sign it or it goes into affect automatically.
I think that there is a time and a place to thank your IEP team, just not at the IEP meeting.
You can either search using the search bar, or browse using the menu bar up top or the related post suggestions at the bottom of each post. Developing a vision statement for your child is essential to their success, and it shouldn't be thrown together the night before an IEP meeting.
So here is a printable list to keep track of gift buying to use either at the holidays or in May for Teacher Appreciation Week. Don't forget, we also have a group on Facebook to discuss IEP stuff and support each other. I have a video in that post where I explain how I have it set up and how it helps you become a better advocate. Other states refer to it as PWN (Prior Written Notice) or may have their own state specific term. For the more seasoned parent, or someone who is working with an advocate, or someone with an older child who is having job issues, not IEP issues, here is the list of Federal Agencies who assist people with disabilities.
All my social media contact info and mailing list opt-in should have popped up by now…so join us on this journey! It is the document that you get that seals the deal, when you agree or disagree to the IEP, placement and all the services.