These are made from very durable material and the bottom rubber sole will keep your little firefighter running around all day and not falling in the mud.
You won't have a problem finding an outfit to go with these toddler boots since they come in over ten, yes ten, colors! Your little dinosaur will love stomping and romping in these dinosaur toddler rain boots from Kidorable. Perfect for the beach, picnics or just a rainy day these kidorable dinosaur rain boots are a sure fire way to make walking fun and your toddler will be more excited than ever! The company Western Chief who proudly present these toddler rain boots to you, were founded in 1891 and have been producing footwear since then. The insole is removable and will allow you to place an orthotic insole of your choice, and the rubber outsole will provide traction to keep your little one's feet on the ground and not their butts!
Don't worry about your toddler stomping around in the rain with these toddler rain boots from Kamik. Whether its sprinkling or pouring, you won't have to worry about your toddler anymore with these toddler rain boots.
A reflective heel logo keeps your toddler in view from passerby's so put your mind at ease.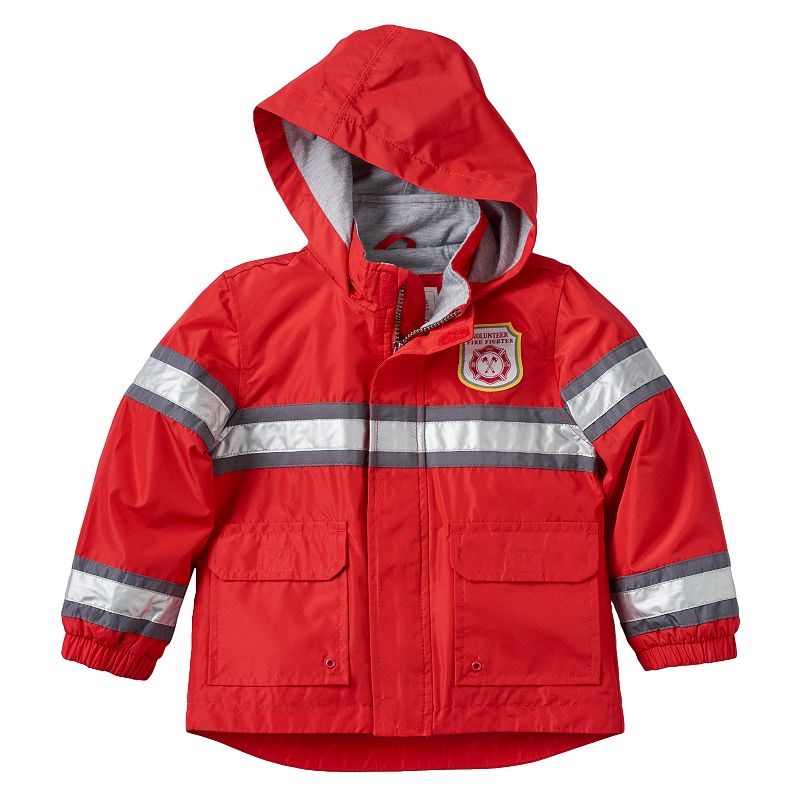 These are perfect for both toddler boys and girls, coming in three colors: pink, blue and green. View DetailsNwt your choice vintage kenn sporn for wippette vinyl snap front long raincoat assorted sizes s m and colors black white turquoise.
Your toddler will be ready to fight fires (just kidding) in these firefighter toddler rain boots. They have an easy slip on slip off with the pull tabs, keeping your toddlers feet secure but not frustrating to get them on. Patent black leather to pewter, plum and aquamarine, you cant go wrong with these affordable boots. This playful pair of toddler boots comes in the form of a green dinosaur complete with eyes and spikes to finish the look! These are stylish with any outfit and come in multiple colors such as: black, yellow, red and blue!
Tell your child to keep their feet a chugging through those puddles and watch the smiles on their faces! The Kamik Stomp toddler rain boots have a waterproof upper layer and a outsole with deep treads, which will keep that energetic bundle of joy dry even in the harshest conditions.
These adorable rain boots are waterproof and come with pull tabs to keep it easy and simple to put on every time your toddler is ready to run out the door. A cute tribute to the actual FDNY, these boots will keep your child playing yet dry in the rain! They are made from the fun loving amercian designer kenneth cole who is a fashion icon for women of all ages, and even children.
Parts of the boots are made in 3d to make splishing and splashing even more fun and the tractioned rubber sole on the bottom will keep your toddler sure footed as ever. They are comprised of a rubber upper for 100% waterproof protection and they also have a moisture absorbent lining for maximum comfort!