Growing up in a small New Hampshire town, Chantal Mullen had one goal – to become an artist. In August, Newsweek named Early College of Forsyth one of the top high schools in the country in its 2015 High School Rankings. If you were to create an illustration showing Forsyth Tech's links with the community, you'd probably end up with something like an airline map, with lines going every which way. The post Forsyth Tech and WheelTime Work Together to Develop 'Real-World' Program in Diesel Maintenance appeared first on Forsyth Tech. A Summer Enrichment Program for Youth Ages 8–13 New Classes Added, Scholarships Available Summers are meant to be fun. The post "Destination Forsyth Tech" Focuses on Creativity through Technology and Art appeared first on Forsyth Tech.
Jeff Dunham and 'Peanut' Comedian ventiloquist Jeff Dunham performing live in concert at the State Theatre. This guest post is by Rupert Merson, an adjunct associate professor of strategic and international management and entrepreneurship at London Business School.
A successful presentation can persuade an audience to change their behavior and take action — but presenters must clearly state exactly what they want their audience to do.
The Vanguard Group recently made headlines for loosening up its dress code — an unusual move in the financial services industry.
The show's premise reminds me of the challenges that organizations face in managing different cultures in a global environment and the one common mistake that most make — thinking people are different in other countries.
Alison Levine has climbed the highest peak on each continent, served as team captain of the 1st American Women's Everest Expedition and has skied to both the North and South Poles. In your speech, you emphasized that asking the right questions is a key part of leadership. I like to think about the outcome I'm looking for, and then work backwards from there. When you shared your experience leading the first American Women's Everest Expedition, you noted that skills and experience only get you so far — being a team player is vital to leadership.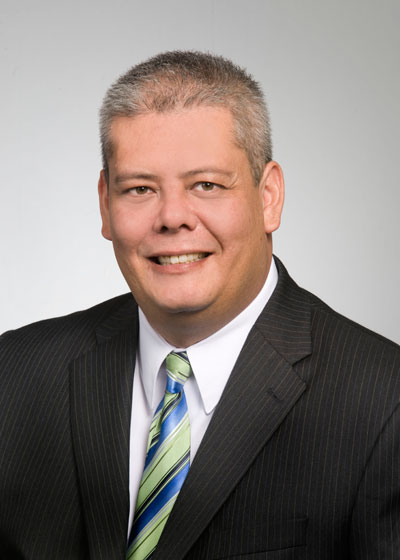 Open the door to open innovation with help from Danish strategist and blogger Stefan Lindegaard. As leadership-training manager for a Fortune 1000 company, Dan McCarthy brings an HR perspective to executive-level leadership challenges.
Applicable advice for leaders who are looking to convert innovation from something your company talks about into something your company does. Prolific leadership educator and executive coach John Baldoni's columns and posts from around the Web. A posse of business bloggers say they're planning to foment a character-based leadership revolution, and everyone's invited. Former executive Karin Hurt now works full time to help leaders improve business results by building deeper trust and connection with their teams. Consultant, executive and business professor Art Petty offers commentary and practical leadership tips.
Former Fortune 100 exec Mary Jo Asmus is on a mission to make leaders more purposeful in their work relationships.
Ride along with executive coach Scott Eblin as he roams the country helping managers hone their skills.
Business consultant, author and executive Jesse Lyn Stoner writes on leadership and management issues.
Author Seth Godin offers up crisp commentary on social media, entrepreneurship and marketing.
CEO and keynote speaker Skip Pritchard writes on topics including leadership, personal development, growth strategies, culture and corporate turnarounds.
Former Silicon Valley CEO Steve Tobak offers an incisive, entertaining take on leadership issues.
Idea Champions founder and author Mitch Ditkoff offers advice on unlocking your workforce's creative potential. West Point grad and former tank platoon leader Mike Figliuolo earned his business stripes at McKinsey, Fortune 500s, as an entrepreneur and author.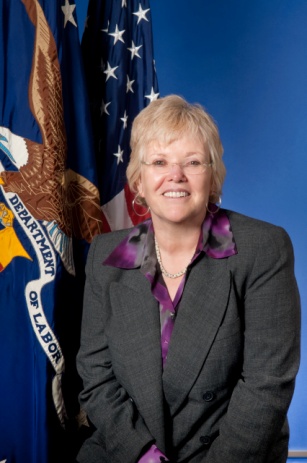 Leadership coach Wally Bock offers weekly recaps and insights on the best of the business blogosphere and specialist press. To produce the highly skilled employees the market demands, however, requires financial support above and beyond the support we receive through the state and county. He recently completed an assignment as minister counselor for Management Affairs at the U.S.
Whether a presentation is political, corporate or academic, the audience has just four roles to fulfill once the speech is over: doers, suppliers, influencers and innovators. I recently spoke with Kathleen Gubanich, managing director for human resources, to find out more about the story behind the change, as well as employee reactions. We moved from a "business professional" dress code to a "business appropriate" policy, which really puts the responsibility on each individual to dress for his or her day. This show centers on an American manager who relocates to run a call center in India, and the cast of characters he is charged with managing.
Chris Edmonds takes a deeper look at how leaders can take a proactive role in culture management. An expert on talent innovation, she also writes about women's leadership issues at InPower Women. Miller leverages her observational skills to provide bosses with insights into their teams' successes and failures.
It's hammer time, courtesy of this group blog and niche social network maintained for and by women executives. Speakers can elicit behavior changes by tuning into their audience and crafting a message specifically for them.
SmartBrief's Elena Ziebarth followed up with her after her keynote address at the 9th Annual Fuqua School of Business & Coach K Leadership Conference.