This workshop specifically addresses breakdown of communication and interruptions of workflow due to strife caused by, amongst others, bad attitudes. Those who cause divisions, in order to injure other people; are in fact preparing pitfalls for their own ruin. The Management Team is responsible for executive management of the Egemin Automation group worldwide. Jan Vercammen (°1968) has been CEO and Managing Director of Egemin Automation since 2007. Jan Vercammen is also a member of the Board of Directors of Agoria, the sector federation for the technological industry in Belgium and sits on the advisory board of the IWT, the Flemish agency for Innovation.
Marc Guns (°1955) has been director of Egemin Automation and division manager of its Handling Automation Division since 2012. In 2005 he joined Van Looy Group, a consultancy and engineering company, specialized in the design of logistic and laboratory facilities, where he was CEO until returning to Egemin Automation. Francis De Backer (°1958) graduated in electro-mechanical engineering in Antwerp in 1981.
In 1997 he was appointed Commercial Director of the Handling Automation division and in 2003 Executive Vice President of International Sales and Service for that division. Eric Henrard (°1960) has been the Vice President Operations at Egemin Automation since 2015. Eric Maes (°1980) joined Egemin Automation in 2014 as business unit controller for the Handling Automation division.
In 1994, Ahmed Imam was responsible for the quality and cost controls for the production line of Alfa Electronics.
In 1995, he was the Commissioning and Integration Engineer in Alcatel - TAS Italy (IRC) for three years supervising the equipment installation and system startup for the project of Greater Cairo Metro (line 2). After fifteen years of experience in information technology & financial services in the USA and managing her own IT consulting firm, Asaad returned back to Egypt and joined Raya Holding in 2005.
In a few years, she managed to hold a number of multifaceted positions in Raya Holding as IT Director; she was responsible for Raya IT strategy, including IT Infrastructure and Solutions Investments. Previously and until December 2005, El Waziri held the position of Finance Director and Board Member of GlaxoSmithKline.
Tamer Badrawi graduated from the AUC with a degree in Management & Construction Engineering in 1995. Tamer later went private in 2001 and set up C3, Egypt's first outsource call center, where he assumed the role of founding partner and managing director until the company was sold to Raya in 2009.
Mohamed Wahby is the CEO of Raya Social Media one of the newest subsidiaries of Raya Holding. Prior to Raya, Wahby has spent all of his professional career in the ICT sector in Egypt working for distinguished companies including Microsoft, IBM, The Bank of Nova Scotia and others in various positions including technology management, audience and product marketing, and product development.
In his capacity as CEO, Hesham Abdel Rassoul holds an instrumental role by leading Raya's Information Technology line of business to provide the ideal mix of technology solutions to meet the unique requirements of business operations.
Ahmed Khalil's background entails sales, marketing and business development which he gained through his work in Microsoft Egypt. In 2001, Bassem Megahed joined Raya Trade at a time when it was expanding rapidly across Egypt, and targeting to go regional as well.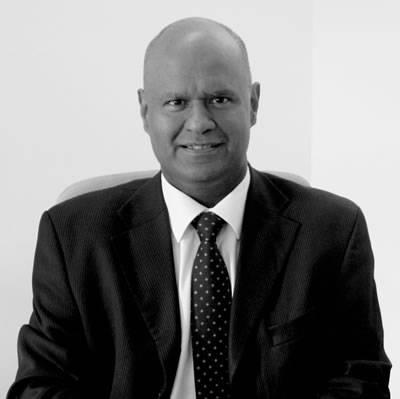 Megahed sprinted his way across the accounting functions excelling and developing plans and strategies that achieve seamless processes. Hassan is the Chief Investment Officer of Raya Holding, responsible for leading & managing the investment process for Raya Holding's different lines of business, as well as sourcing and evaluating new investment opportunities and monitoring Raya's existing investment portfolio. Zaki has worked on several challenging projects such as Copenhagen Driverless Metro in Denmark, Dublin Light Rail Transit in Ireland, and Bresica Metro in Italy.
It gives big picture insight into how individual actions impact the larger team, how they are the make up of the t-e-a-m's culture and the impact that has on every decision. The Management Team sets out the international business strategy of Egemin Automation and makes sure it is consistently implemented worldwide.
He graduated as a Civil Engineer in Electro-technical Mechanics in 1993 and received further training in Marketing and R&D from the Harvard Business School, INSEAD and the Vlerick School for Management. He is also a member of Karel de Grote Hogeschool General Assembly and sits on numerous other advisory boards.
Marc is also a member of the Board of Directors of the SJC high school in his hometown Aalst.
He received trainings in management, marketing, commercial and legal skills throughout his career.
He graduated in 1982 as bachelor Electronics and started his career as test engineer at DAF Trucks in the Netherlands.
He joined the Management Team in 2015 as Vice President Finance & Administration and has final responsibilities in finance, legal affairs and group administration. After 15 years holding top management positions with IBM Egypt, Khalil founded the pioneering IT companies Protech and Oratech in 1993 and 1997 respectively. In 2007 - 2012, she was the Corporate Communications Director heading the Investor Relations, Marketing and Corporate Communications departments.
El Waziri played a key role as part of the management team who has been achieving significant financial returns and building the company that is nowadays considered one of the strongest IT and Telecommunications companies in the region. El Waziri has 29 years of experience in financial management, including the interpretation of financial data relevant to manufacturing and marketing, evaluation and general coordination of corporate investment decisions and strategic planning.
Wahby holds a bachelor degree in Engineering from Ain Shams University and a Master's in Computer Science from the University of Louisville. With his strong track record, previously and until September 2007, he held the position of Raya Integration's General Manager & Director of Infrastructure where he developed a high caliber team that was responsible for designing and implementing solutions for all the Infrastructure projects.
He recently joined the Group in September after 20 years of experience in the Banking and Hospitality sectors.
Prior to joining Raya, Abdelhady was the HR General Manager of The United Bank & The Central Bank of Egypt (CBE). Khalil serves on the board of Raya Holding since 2008 as well as other leading companies such as Fawry Technologies and Rameda Pharmaceuticals.  He holds a BA in Business Administration, with a double concentration in Finance and Marketing, from the American University in Cairo (2005) and an MBA from the Harvard Business School (2012), with a focus in Corporate Finance and Real Estate.
By 2003 he was readily an accomplished accounting manager and his work was extended to the rest of the financial function. Prior to joining Raya in 2012, Hassan was a Managing Director at Royal Group, one of the largest investment holding firms in the UAE, where he headed its investment arm in Egypt and was responsible for the identification and consummation of the group's new investments as well as restructuring the group's existing investments on a regional and global scale. With a career that started in Alcatel Italy as a Telecom System Engineer and then joining the international leader group in the implementation of integrated transport and Metro systems, Ansaldo STS, Zaki was covering most of the projects phases from the conceptual and detailed design, installation, commissioning & startup to the operation and maintenance phase.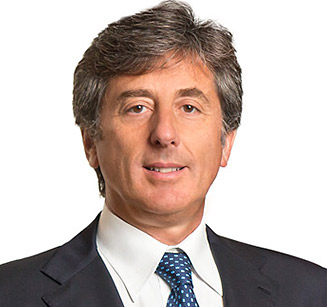 Marc Guns graduated in Electro-Mechanical engineering at the University of Gent (1978), specialized in Robotics at the University of Leuven (1983) and followed a master course in Supply Chain Management at the Vlerick School for Management (2000).
He joined Egemin Automation in 1989 as controls engineer and assumed different leading positions in the company such as team leader of the controls group and team leader of the warehouse system project managers. He graduated in 2003 in commercial engineering and international management at the University of Antwerp (UFSIA) and did his master thesis on the Strategic Risks for International Companies. Abdel Rassoul graduated from Engineering at Ain Shams University majoring in Telecommunications and is a member of the AmCham and BEBA associations. In 2005, with the start of the banking sector reform, he managed the CBE Human Resources modernization initiative by defining HR transformation and setting human resources strategies.
His sharp financial vision and dynamic style soundly supported Raya Trade's racing growth and was an asset to the corporate finance as a whole.
Prior to that, Hassan was the treasury group head at GB Auto, responsible for key corporate finance and capital budgeting activities for the group. Zaki in 2005 has started his career with Raya and has become the maintenance director for five years where he and his great team succeeded to position Raya Maintenance as the leading consumer electronics after sales service provided in Egypt, the Middle East and Africa. In 2003 he became Vice President of Marketing & Technology and a member of the Management Team. He joined Egemin's Handling Automation Division in 1984 as Project Manager and Technical Lead, and was appointed VP Operations from 1990 until 1999, when he decided to continue as an independent consultant and project manager for Automated Handling systems. From 1991 he also became responsible for the organization of international service activities. He started his career at Ernst & Young in assurance, and gained expertise in Belgium and India.
Medhat Khalil is a member of the National Sports Council, board member in the National Fund for Finance of Juniors, Youth, and Sports. By 2007 Megahed's was chosen as the Director of Finance, where he since became a key player in the critical preparation of short and long-term financial plans and forecasts, analyzing and reporting the financial performance of the Trade line of business to the management board and Board of Directors. Before joining GB Auto, Hassan worked in the United States for over 2 years as an analyst at Colony Capital, a Los Angeles based private equity firm with over $ 48 billion of investment track record.
As senior manager his customer portfolio was mainly focussed on international companies, including stock listed holdings. Before being appointed the position of CEO of Raya Contact Center, Imam assumed the position of Maintenance Managing Director from 2006 to 2009. Prior to moving to the States in 2005, Hassan was a Senior Analyst at the Commercial International Bank - Egypt (CIB), in the managed portfolio of investments department.
He graduated from Ain Shams University with a Bachelor's degree of Communications and Electronics Engineering and holds an MBA from Indian Institute of Management Ahmedabad.
Bassem Megahed graduated in 1996 from the Faculty of Commerce in Cairo University and holds the General Management Diploma from Harvard Business School of Management.
Hassan graduated in 2002 with a Bachelor's degree in Finance & Accounting from the Faculty of Commerce – English section, Cairo University.