This weekendA my family and I are heading to Fort Lauderdale to board the newly refurbished Carnival Freedom for eight days of fun & sunA in the Caribbean. I realizedA it was high time I write a blog post about this topic, not just to list the benefits of cruising (which are many), but to actually shareA some of the best-kept cruise secrets we've learned along the way.
You can guarantee about 80% of the success of your cruise vacation by taking a good amount of time to research and thoroughly plan for your trip in advance.
Choosing the right ship is the most important step in determining how successful your cruise vacation will be, and believe me, not all ships are created equal! To avoid the cost of airfare, look forA ports within driving distance, whether it be Florida, New York, New Orleans, California, or Seattle. Whether you are interested in a romantic trip for two or a trip the whole family will love, look into cruises that fulfill your and your guestsa€™ special interests.
If you are willing to be flexible with your travel plans you can get some amazing deals on last minute cruises! It doesna€™t hurt to ask, and more than likely it will be worth the time it took to ask the question.
When you are shopping for a cruise, there are numerous sites such as Priceline that you can use to search for best rates. Once you decide on the ship thata€™s right for you, look into room options that best accommodate you and your guest(s).
If cost is your primary concern, plan on spending most of your awake time enjoying the ship and excursions, making the time spent in your room mostly for sleeping and getting ready. Most cruise lines have now begun offering specialty fare at a slight up charge (between $5 and $25 per person, depending on the restaurant.) A While your first inclination may be to skip the specialty dining in favor of all the free options, it is worth setting aside a little extra room in your budget for at least one night of specialty dining. For a quieter, more relaxing lunch, A try eating lunch at least a few times in the main sit-down dining room rather than the busy Lido deck buffet.
Depending on the ship you choose, chances are each day you will wake up in a new place with the option to go onshore and explore or stay on the ship. There are tons of on-board amenities you can take advantage of when you are out at sea or want to stay on board vs. Cruise lines offer shore excursions at every port a€" from bus tours to activities like snorkeling and zip lining.
While the shows do vary from ship to ship, they are almost alwaysA really good and very entertaining. A ship typically has well-organized camps and activities for children, organized by age, typically 3+. Take the time to find out a little about the ports you will be visiting to find out what you might like to do or see while you are there. Every ship is different but all are purposely designed to offer comfortable spaces for a variety of tastes. Subscribing via email is the best way to stay connected to all the fun stuff happening here at Living Well Spending Less, and we invite you to join more than 300,000 subscribers in receiving regular updates! I had the bands for our first two cruises , now I don't need them unless the weather is ruff.
We just came home from Carnival Splendor, 7 day cruise, my family were all seasick at one time or another during the week.
Those of you who agreed Carnival Sunshine was your favorite….what was it exactly that made it your favorite??
The Noro virus, so prevalent on cruise ships, needs a chlorine based sanitizer, not an alcohol based one.
I felt the same way, but one time we got a really good deal on an inside room so we took it because we're only in the room to sleep and get dressed. As I said in my comment to the above poster, we really loved our cruise with our 17 month old.
Please…why would you want to take an infant into a confined ship when they are known for harboring Norovirus? I went onot a Carnival cruise when my son was 19 months & I was able to drop him off at their kids area. If you book an excursion through the cruise line, and something happens to delay you, the ship will wait for you!
If you book an excursion through an outside company or group and are delayed getting back to the ship (for whatever reason) you will be watching it sail away without you, and it will be your responsibility to either get yourself home, or get yourself to the next port of call to re-board the cruise. This is why it is a great idea to book your trip with a Travel Agent – they are there to help you and have loads of knowledge about these kinds of issues! Lastly, when you go on your cruise, turn your cell phone off, throw it in a drawer, and leave the world behind. February 21, 2016 by Dana Zeliff 33 Comments Disclosure: This post may contain an affiliate link & I may have been compensated for my time writing this article. Disney vacation cruises are amazing – magical even!  We sailed on the Disney Fantasy and learned tons of Disney cruise secrets that I hope will help you be prepared for your Disney Cruise. Some of these Disney cruise secrets will save you money and some will save you time.  All will help make your first cruise even more magical! The only time they wouldn't take our picture was during the formal nights.  No problem! Check the times in your navigator on the first day of your cruise to get a ticket in advance.  This is obviously a very popular event! If you're child has a princess costume, it makes the pictures even cuter!  We did a few of the pictures with both kiddos, but have pictures of just LuLu with each Princess as well.
Aladdin was walking around the line while we were waiting, so I got a picture of K with him too!
Updated Limits – Maximum of 2 bottles of unopened wine or champagne (no larger than 750 ml) or 6 beers (no larger than 12 ounces) on board at the beginning of the voyage and at each port of call. We also carried on a case of water to drink in the room and to pack in our bags when we visited our cruise destinations.
You can also save money by coming back to the ship for a late lunch at the buffet instead of eating at one of the touristy restaurants just off the ship. Kids can also eat lunch or dinner in the youth area if parents want a quiet dinner alone.   This could be great if you want to eat at a specialty restaurant such as Palo or Remy. I can't possibly mention all the Disney Cruise Secrets and tips in one post, so I would highly recommend purchasing one of the books below for more information on all ships and the ports of call. Make sure to also see our Disney Cruise Money Saving Tips and Disney Cruise Rooms pictures! Great to know secret for when we finally do make that big trip with the kids to a Disney Cruise. Disney does not charge for each bottle when you bring it on board – only when they open it or you consume the beverage in a public area such as a restaurant or bar. March 12, 2016 by Ben Souza Leave a Comment While cruise lines offer some great tips on your next cruise, there are some things that they hope you will ignore while you are on the ship. The slot machines at your local casino (if you live in an area that has them) are under watch of the state gaming commission of the state where they are located in.
Since cruise ships are flagged in foreign countries, they are not under the authority of the gaming commissions in the states and do not have to release the payout percentages of the slot machines. The slot machines on cruise ships are tighter than you will find in the casinos in Las Vegas or Atlantic City.
The stores and shops that are being promoted by the cruise lines are not places they feel are of good value, but rather they are only promoting them because they are getting paid to do so. However, it can be worth it to attend the shopping talks since they often give away free things at them. Norwegian, Carnival, Royal Caribbean and other major cruise lines all offer branded credit cards that help you build up points to save on your next cruise booking or for onboard credit. All of these credit cards offer no annual fee, 1 point per dollar spent, and double points on purchases with that cruise line.
Ex-Cruise Worker Reveals Insider Secrets of Cruising!These tips and tricks might just shock you!Get your FREE copy of this 30 page ebook just for joining our email newsletter! Preparing your luggage before you travel is one of the most important things that needs to be done. If you own at least 100 shares of Royal Caribbean (RCL) stock, you can get up to $250 onboard credit on Royal Caribbean, Celebrity Cruises, or Azamara Club cruises.
Depending on how much more an AquaClass cabin costs for the cruise you are looking at it, it could be worth it if you plan to buy a Persian Garden pass, eat at specialty restaurants several times, or just prefer a more intimate, personal dining room.
If you're interested in AquaClass but it costs too much right now, keep checking after making your reservation for a non-AquaClass cabin. You can pre-pay & make reservations for specialty restaurants online before your cruise. Most cruises offer a discount on the cover charge if you eat at a specialty restaurant on the first night.
If you pre-paid for reservations at specialty restaurants online before your cruise and then buy the discounted Specialty Restaurants Package onboard, they will give credit to your onboard account with the discount. At Cafe Al Bacio, the treats in the glass case are complimentary and they can be packaged to go.
Solstice-class ships have two US plugs and one European plug at the desk and a night light function built into the bathroom.
You can withdraw cash in US dollars from your onboard account in the casino but there is a charge of 5%. Most cruises offer the Persian Garden cruise-long pass, which gives you access to the steam room, sauna, and heated chairs, for half price on Embarkation Day. If you spend more than $830 total in the onboard shops, the cruise line may report you to US Customs and you'll be asked to pay custom fees before disembarking. Though Royal Caribbean owns Celebrity, you cannot combine your number of cruises on both lines to achieve higher past passenger status. If you are sailing on back-to-back (B2B) Celebrity or Royal Caribbean cruises and have a day in between cruises in the same port, the receiving cruise line will cover the cost of a one-night hotel stay. A Take the time to research the amenities of the exact ship you will be cruising on, not just the cruise line. A Cruise Critic has an extensive searchable database of cruises where you can sort by destination, ports, special interests and more during specific travel dates.
Many cruise lines offer themed cruises or special events for singles, families, music lovers, etc.
A One of the smartest way to book a last minute cruise is to first find outA how close to the departure date a traveler can cancel their reservation without a penalty.
Just like hotels, cruise lines have incentives for different travelersa€¦ seniors, teachers, military, FL resident, etc. A And while you may be able to get on the ship that early, chances are you won't be able to get into your cabin until later in the afternoon, which means your first few hours on board will be spent hauling your stuff around. A Book your cruise for just after Labor Day when kids are back in school–the 2nd week in September offers some of the very best deals of the year. If you plan on taking advantage of in-room dining, have kids who will be taking naps or typically get seasick, you will really appreciate the extra space and killer view you get from a balcony room or suite. A To avoid seasickness, keep the TV turned on to the ship camera which will create the illusion of having a window when you have an inside room.
A  These handy magnetic clips make it easy toA hang important items, such as your ship card, dining menus, reminders, and even notes to your family and friends if you split up for the day. Many first time cruisers don't realize that even in the main dining room, you can order as many entrees, appetizers, or desserts as you please. That way you can plan your meals accordingly and book specialty restaurants for theA evenings that the main dining room fare doesn't excite you.
A Carnival's JiJi Asian Bistro ($15 per person) is downright phenomenal, and the steak house on our Norwegian ship was absolutely amazing.
A The dress code is still casual but the food is usually amazing and the service impeccable. By knowing what activities are available to you on and offshore, you will be sure to be entertained in a way thata€™s best for you! You may also have the option to tour around yourself, but be mindful of time and language barriers.
A You may even have the opportunity to see a big name performer for a concert or comedy showA for almost nothing. A You may also find some highly rated excursions at a better price than you would find if you purchased on the ship.
Our newsletter offers a weekly dose of inspiration & encouragement, and many of our readers tell us it is the highlight of their week!
Also, you can often get shore excursions cheaper than getting them through the cruise companies. We cruised last winter with our then 17 month old, and although there were a couple things we couldn't do (like certain excursions and staying up really late) ensuring that we picked a ship that had a drop-off nursery for his age was essential. If you get to the port by 10-10:30 am there is not a wait and they will start boarding as soon as the ship is ready, before 11 am! We just waited until after dinner and had another guest take a pic of our family then I returned the favor. Children receive their meals early then are escorted by counselors to youth clubs to play while adults enjoy their dinner.  Kids would rather play than sit though a long dinner anyways! When the funds finally become available that's the 1st thing we are gong to do as a family!!! My two girls are too old for a Disney Cruise now, well I'm sure we would still have a blast, but they and I enjoy cruising so much. I read through all this even though it may not be beneficial to me but if I someday can pass along any tips that is fine by me. Check out some insider secrets to saving money on cruises and avoid the 20 mistakes that most cruisers make with the Intelligent Cruiser here (Sponsored).
It is enjoyable for 2 people although many seem to feel it's better with large groups. It is a dish consisting of a pan-fried filet mignon with a sauce made from the seasoned pan juices and often flambeed at the table.
However, if you obtain Diamond status on Royal Caribbean, you'll be treated as Elite status on Celebrity.
For example, if you are sailing B2B from Celebrity to Royal Caribbean with a day in between, then Royal Caribbean will pay for the one night stay in a hotel of their choice. This time is typically 2-3 months prior to departure, and it is the exactA time you will want to call and check back for better deals.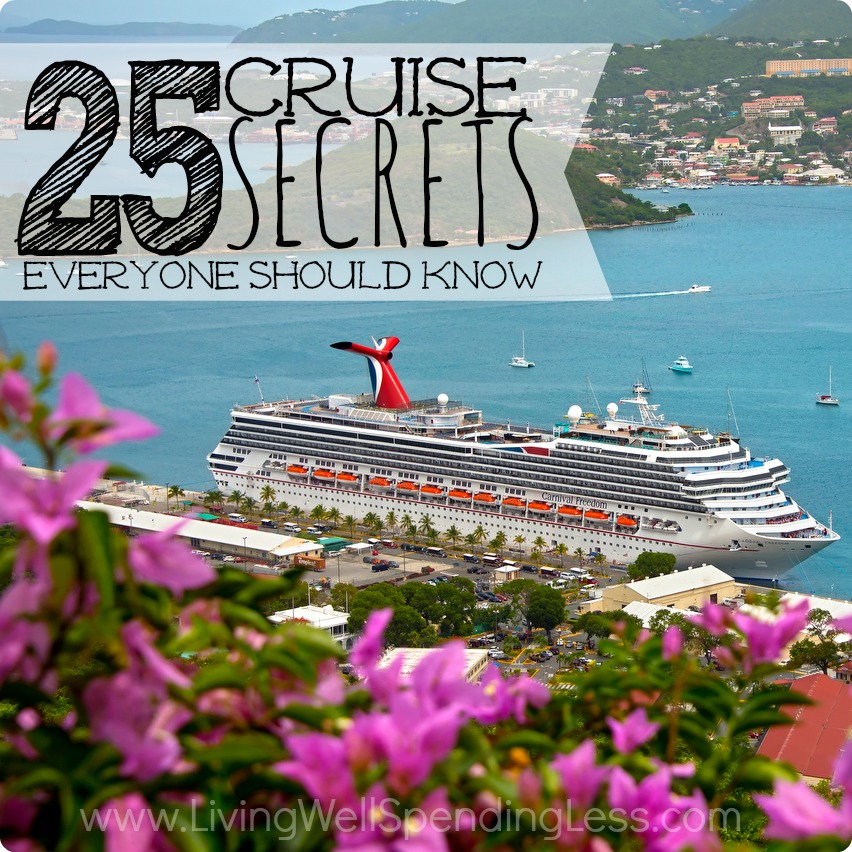 Cruise lines master accommodating all types of passengers and love to incentivize you to cruise with them over their competitors. A Coming in at a close second is the weeks between Thanksgiving and Christmas, a time when most people are too busy to travel. A While ship cabins do make the most of a small space, they are still small, especially when you are traveling as a family! Whether you are on a cruise for 3 days or 3 weeks, making yourself at home by unpacking will make your trip (and getting ready for each event) SO much more enjoyable. A  And if you have special dietary needs, there are always healthier options you can mix in with the meal of your choice. A On Carnival you can receive a free bottle of wine for booking a reservation at the steakhouse on the first day of your cruise. A Room service breakfast is also a very nice way to start the day, particularly if you have a balcony room.
In the first couple of days, be sure to walk around and familiarize yourself with the ship and its offerings.
You are best off reviewing excursions in advance of the cruise and booking them online to avoid any confusion or overbooking the day-of. A We have personally been most impressed with the quality of kids club facilities and variety of activities on the Carnival ships we have been on, but all the cruise lines have been veryA good. A Our all-time favorite excursion in Alaska was this Sea Plane excursion to Taku Lodge, which is significantly cheaper when not booked through theA ship, and our favorite excursion EVER in was Dolphin Discovery, which we booked online before our cruise.
A The staff assigned to that particular spot on the ship will generally stay the same through the duration of your cruise, which can come in handy, and it is also a good idea to have a designated meeting spot in case you get separated on board, since cell phones don't usually work at sea!
Having a "spot" makes finding people and making plans for the day so much easier! Never leave your kids alone to walk around,never let just anyone in your cabin and never talk too much about yourself to strangers. We'll definitely be going on another one – so these tips will definitely come in hand! We don't have anyone we could ask to watch our child for several days, and I think we have every right to still be able to go on vacation. Yes it's true you can't get to your room, just pack a beach bag with the essentials and then enjoy lunch on the lido deck, they start serving at 11am!
Join us as we travel through Europe sharing our favorite kid-friendly destinations and travel advice. A This concert series, aptly named Carnival Live brings in some of the biggest names in classic rock and country music to do on-board concerts. A Sellers will compete to get your business and can often discount the price you see online or give other perks such as on-board credit, free wine at dinner, or priority boarding. A No one cares if you wear the same clothes over again, and all ships offer laundry service if necessary.
A Room stewards are expertsA finding out-of-the-way places to stash suitcases, and even the smallest cabins have a surprisingly large number of drawers and closets. Also – ask others what they are looking forward to on the ship or have enjoyed doing thus far. A We went to the one in Cozumel, but they have locations all over Mexico and the Caribbean.
Especially the upgrade because after being in a room with windows & balcony, I don't think I could do it any other way!
We spent the week wandering the halls, looking at the water, and learning how to crawl backwards down the stairs. I did send it to my room the night before we were to disembark, which was fine, but I couldn't keep it with me.
A For just $15 a ticket you can see big names like Lady Antebellum, Daughtry, Chicago, Kansas, and many more. A If your cruise is already booked, this is also a good time to call to check for cabin upgrades.
A Find out ahead of time how many a€?formala€? nights the cruise has, if any, and also how strict the dress code is. A You may be charged a cork fee but it will be significantly cheaper than buying a full bottle on the ship.
Then after nap he was dropped off to the amazing nursery to play with his new friends until bedtime. Of course, leaving him on the ship without me was terrifying as well, but their childcare attendants were awesome. It did not make that much difference to get upset over but it wasn't what their rules and regs stated online. A On Norwegian we were once able to upgrade our inside cabin to a full suite (complete with butler service) for just $250 per person by calling a month before the cruise to check for cancellations.
A If you don't like dressing up, you can always choose room service or Lido diningA those evenings to avoid having to pack a tux or formal gown. A  For non-alcoholic drinks you can typically purchase a drink cardA that will give you access to unlimited soda. The walkie talkies were the best investment we made, especially when traveling with a large group of family or friends! A That same suite normally would have cost several thousands of dollars more had we booked well in advance! I went to vitamine shop and purchased Ginger candy, i believe this helped me the most, maybe more mind over matter but whatever works. Make sure you look at the itinerary for each day, there are often events that do not get announced that are awesome and you would otherwise miss if you do not pay attention, like free liquor tasting a few hours after boarding, on the first day! A cruise ship can be a floating cesspool if not kept clean and you'll probably be overcharged for just about everything. And I know that we as parents don't always have someone who can take our kids for long periods of time.
We used mousesavers and received $100, so one port adventure for the whole family and two beers were free. Some port adventures include all you can eat food and alcohol so they are worth looking into. They have these more than once on a 7 night cruise and there was a lot of personal attention from the characters. From the largest cruise ships to small cruise ships, there's plenty the crew, and those glossy brochures aren't telling you.Upvote the most revealing, helpful, and sometimes startling cruise line secrets below before you set sail. A fun cruise vacation can be a great way to travel, but make sure you're educated before you go! Ranker requires that your browser support JavaScript, most of our functions wont work with JavaScript disabled.