Free English classes for adult, English Language Learners, who want to further their education or employment opportunities, will be offered at Northern Essex Community College beginning in September. This 16-week program is for English Language Learners who would like to explore careers in health care, technology, engineering, or advanced manufacturing. To enroll in this program, individuals must possess an intermediate or higher level of English language skills. Classes, offered through NECC's Center for Adult Education Programs and Preparation, will be held Tuesdays, Wednesdays, and Thursdays from 9 a.m.
This program is funded by the Adult and Community Learning Services Massachusetts Department of Elementary and Secondary Education.
The Language Centre offers free General English classes alongside our teacher training courses.
Walk through the glass processional doors of the neo-Gothic transitional style Cathedral and you will find yourself in a beautifully serene space. Located at the busy intersection of Swanston Street and Flinders Street, St Paul's Cathedral remains very much at the heart of city's social life. St Paul's Cathedral and St James' Old Cathedral have teamed up to offer conversational English classes called 'English Conversation Corner'.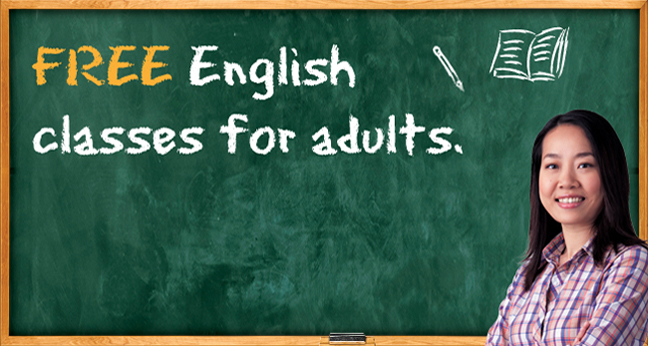 Therefore both churches have created an informal and encouraging environment with different activities for students to practice speaking English with peers from different countries, ages, social backgrounds, religions and English speaking abilities.
The classes run on Monday and Wednesday afternoons every week between St Paul's Cathedral and St James' Old Cathedral. WeekendNotes is a free email newsletter which reviews fun and interesting things to do in your city. The goals of the program is to support these learners while preparing them to further their education or training by focusing on helping them acquire the academic skills, career readiness skills, and information necessary to gain access to a career pathway.
In order to post comments, please make sure JavaScript and Cookies are enabled, and reload the page.
If you attend a course (or several), you will practice your speaking, listening, reading, and writing in English.
The home church for Anglicans in Melbourne and Victoria is more than just a place of worship and prayer.
It works with the Lazarus Centre to collect weekly donations of food and clothing for the homeless, raise awareness to the plight of refugees and asylum seekers, and support the commemoration of the liberation of Rwanda and bring Melburnians' attention to the country's story of hope and transformation through coffee growing. Its simple beauty lies not only in being one of the finest example of Colonial Georgian aesthetic in Australia today but in its outreach to the local community beyond church services.
More often that not, the major challenge for non-English speaking new migrants and residents is feeling comfortable and confident at using the language.
As you chat with new friends about topics like how to find accommodation in Melbourne, social issues or local politics, you will be improving your spoken English. There are optional English worship service and dinner thereafter for students who wish to stay on. Students will improve their reading, writing, speaking, listening, and math skills as well as workplace communication and technology skills. It runs a children playground and is the weekly gathering place for Mandarin-speaking Chinese.