We continue the discussion of Start with Why: How Great Leaders Inspire Everyone to Take Action with pages 83-130. Are You the Next Host of Quizmaster Challenge?Quizmaster Challenge, an academic skills competition among MCPS high school teams, is hosting auditions to find its next host for the 2013–2014 school year. This way, you a€?reada€? multiple books simultaneously and also get practice in the key skills of presenting, synthesizing, and summarizing. More information Board of Education Discusses Long-range Planning and School SupportDuring its April 23 business meeting, the Montgomery County Board of Education received an update on the reorientation of the Office of School Support and Improvement, tentatively approved changes to Policy BLC, had a discussion on the facilities planning process, and approved preliminary plans for the Bethesda Elementary School and the Clarksburg High School addition projects.
The Board also approved four resolutions—recognizing April 21–27 as National Volunteer Week, recognizing April 14–20 as National Student Leadership Week, recognizing May as Asian Pacific American Heritage Month, and recognizing May 6–10 as Teacher Appreciation Week. Book Club Event Set for May 21              Superintendent Joshua Starr will host his second Book Club discussion of the school year on Tuesday, May 21, featuring the book Cage-Busting Leadershipby Frederick M. Book Club Brookhaven Elementary Educator Named MCPS Teacher of the Year A kindergarten teacher at Brookhaven Elementary School is the 2013-2014 Montgomery County Public Schools (MCPS) Teacher of the Year and will now compete for Maryland Teacher of the Year. The selection of Cristina Ulrich as teacher of the year was announced April 25 during the 11th annual Champions for Children Awards Celebration at MedImmune headquarters in Gaithersburg. MCBRE is a nonprofit comprising senior business leaders who share their expertise with MCPS leadership and sponsor programs that connect what students are learning in the classroom to the real world.
They are the people that make MCPS one of the nation's best school districts." Ulrich has been a teacher at Brookhaven since 2006 and was chosen for her leadership, enthusiasm and outstanding teaching skills.
Brookhaven Principal Robert Grundy said Ulrich is thoroughly prepared each day and uses multiple strategies to engage her students and individualize instruction. By the end of the 2011-2012 school year, all of her students were reading at or above grade level in a class where more than 75 percent of the students were English Language Learners. She is among the youngest teachers in the school, but is already the leader of the kindergarten team.Ulrich also goes above and beyond in supporting her students and school community. She is a native Spanish speaker and frequently assists Spanish-speaking parents by answering questions and helping to solve problems. She also volunteers with the Literacy Council of Montgomery County, teaching English to adults. Each holiday season, she and her husband work to provide Christmas presents to school families that cannot afford gifts for their children. He called hiring Ulrich "one of the best decisions I have ever made in my 17 years as a principal."  The MCPS Teacher of the Year finalists received $1,000 from the Marian Greenblatt Education Fund. Edward Shirley Award for Excellence in Educational Administration and Supervision: Eugenia Dawson, principal, Earle B. This year, the Distinguished Educational Leadership Award winner is Carol Goddard, principal at Gaithersburg Middle School. First graders at Montgomery Knolls Elementary School spent the day having hands-on experiences focused on conservation. They sang about and created "green flyers" to raise awareness about the three 'Rs' of reducing, reusing and recycling. Teachers provided opportunities for students to sort items that should be recycled with bins marked paper, plastic, glass and metal. Check out this video of the event.At Damascus Elementary School, students went to work cleaning up.
Students and their parents explored how to repurpose recycled materials and how recycling efforts make a difference. All responses should be sent to the Office of the Superintendent of Schools, 850 Hungerford Drive, Rockville, Maryland 20850 or to the Board of Education.
The program will be presented by Montgomery Hospice and is for those who are grieving or anticipating a loss.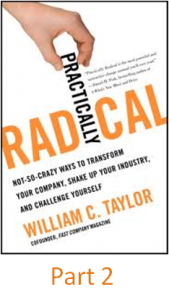 News & World Report Best High Schools Hundreds Attend Second Annual College Prep Fair More than 400 parents and students attended the second annual College Preparation and Scholarship Fair on Saturday, April 27. College representatives and experts were on hand to guide families through the sometimes confusing path to a postsecondary education. The fair also featured breakout sessions on a variety of topics and tours of the campus of the Universities at Shady Grove, where the event was held.
Know Someone Who Deserves a Shout Out?Do you work with someone who deserves a Shout Out in The Bulletin? Submit a Shout Out Today! Managing Your Weight       The health risks associated with being overweight are numerous, and if national trends continue, the numbers will only continue to rise. Now is the time to invest in your personal well-being by losing weight and practicing healthy weight management. Don't miss an upcoming informative seminar or webinar to assess your readiness for weight loss and any roadblocks.
If you register for the webinar, you will be sent a link, as well as an Outlook calendar reminder.Spread the word with this printable flyer. See archived webinars. Poolesville Junior Elected Student Member of the Board       Justin C. Kim, a junior at Poolesville High School, has been selected by his peers as the next Student Member of the Montgomery County Board of Education (SMOB). All secondary school students were eligible to vote in the SMOB election and more than 85 percent cast ballots. Kim received 65 percent of the vote, while his opponent, Andrew Zhang, a junior at Richard Montgomery High School, received 34 percent.
He currently serves as an executive board member for the Maryland Youth Advisory Council, deputy chief of staff for the Montgomery County Region of the Maryland Association of Student Councils, and as the student government association vice president at Poolesville High School. He previously served as Poolesville's class president during his freshman and sophomore years. The SMOB is a voting member of the Board of Education, and can cast votes on all items, with the exception of boundary changes, the capital and operating budgets, collective bargaining, negative personnel matters and school closings. The SMOB receives a $5,000 college scholarship, student service learning hours, and one honors-level social studies credit. For more information on the SMOB, visit the Student Member of the Board website.Put on Your Dancing Shoes       Next month, Well Aware, the MCPS employee wellness program, and UnitedHealthcare will hold a social dancing class for MCPS employees and retirees. Whether you are waltzing or doing the tango, dancing strengthens bones and muscles, improves posture and balance, increases stamina and flexibility, builds confidence, reduces stress and tension, brings joy, and improves overall quality of life.
Dancing has been found to help prevent illnesses like diabetes, high blood pressure, heart disease, depression and osteoporosis.So, join in and dance your way to wellness!Space is limited.
Scholarship Available to EducatorsThe Maryland Beta chapter of Alpha Delta Kappa is offering a $1,000 scholarship for educators in MCPS or for individuals who wish to become educators. Alpha Delta Kappa is an international honorary sorority for women educators.The scholarship must be used in 2013 by an MCPS employee studying to become a teacher, counselor or other educational specialist.
It may also be used for professional development at a college or university to enhance the education of a teacher, counselor or other educational specialist.
They are the recipients of the MCCPTA Special Education Committee's Outstanding Program of the Year, 2012-2013.Debra Bonifant, special education teacher, William B. Elementary School  Shout Outs - Hugo Jimenez, Lily AvilaThanks to Hugo Jimenez and Lily Avila for searching the school bus for a first grader's tooth after a recent bus ride, and to Lily for personally delivering the tooth after 5 p.m. The child was thrilled to have his tooth back and receive confirmation that the tooth fairy would visit that night.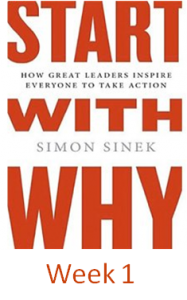 Bouvier, biochemistry, Lockheed Martin  So far, the Class of 2013 has had 17 students awarded scholarships from the National Merit Scholarship Corporation.
The VAC is celebrating its 39th year.Students to Sell Refurbished Cars, ComputersDon't miss the final student-run sale of the school year! Students in The Montgomery County Students Automotive Trades Foundation (ATF) and Montgomery County Students Information Technology Foundation (ITF) will sell refurbished cars and computers from 9–11 a.m. The items for sale are refurbished, reconditioned and tested by students as part of their classroom studies. Three times a year the automotive and network operations students refurbish vehicles and computers and sell them at great prices, as a result meeting an identified community need. This project also provides an opportunity for the ATF and ITF students to put into practice their automotive and computer skills and earn community service hours, while developing an appreciation for community involvement. An interest meeting will be held Thursday, May 16 at the Universities of Maryland at Shady Grove in Rockville, Building III-2203. Once the application is complete, contact Amy Green in the College of Education at 301-405-0886. For more information, visit the Center for Mathematics Education Outreach or contact Amy Green at 301-405-0886 or Russ Fazio at 301-315-7384.
Hood College, Educational Leadership Certification Program: Starting in the fall of 2013, Hood College will offer the Educational Leadership Certification Program (ECLP). Through this program, you can earn a master's degree in educational leadership with Maryland certification in administration and supervision. Successful completion of this program will result in a master's degree in elementary education and Maryland certification in grades one through six. Eligible applicants must hold a bachelor's degree and, during the program, work in MCPS as a paraeducator. For more information, contact Russ Fazio at 301-315-7384. Washington Adventist University, Bachelor's in Elementary and Special Education: This two-year partnership is for MCPS employees with at least 60 credits or an Associate of Arts degree. Successful completion of the program results in a bachelor's degree with Maryland teacher certification in elementary and special education. Department of Education (USDE) and recognizes schools that save energy, reduce costs, feature environmentally sustainable learning spaces, protect health, foster wellness, and offer environmental education to boost academic achievement and community engagement.MCPS also has been selected as the recipient of the inaugural District Sustainability Award, which recognizes school systems that demonstrate a comprehensive approach to sustainability. MCPS had the only schools and was the only district recognized from the state of Maryland."This award is a reflection of our commitment to foster healthy and productive learning environments, and our districtwide efforts to reduce the impact we have on the environment," said Superintendent Joshua Starr.
The Maryland recipients will also be recognized during the Maryland Green Schools Youth Summit sponsored by the Maryland Association for Environmental and Outdoor Education on May 31 at Sandy Point State Park in Anne Arundel County. These good-through-graduation scholarships can be used at any accredited college or university in the United States.
Funded by the Bill and Melinda Gates Foundation, the amount of the scholarship is based on the cost of tuition, fees, books and living expenses for the 2013–2014 academic year, as well as the availability of grants and other scholarships. The contest was open to students in K–12, and this year for the first time, to staff members.