According to the Mail & Guardian report, four DA members confirmed that the DA leader visited the last president of the apartheid era on various occasions. Describing the publication as the most devastating and most misleading article in the world, The DA leader disclosed that he's considering what action to take as the DA party cannot afford to ignore the piece. Fw de Klerk was the seventh and last head of state of South Africa under the apartheid era.
IDC Renders Financial Asisstance To Gupta's Oakbay Investment – Has The Mighty Fallen?
At Corporate College, successful leaders are developed through customized learning solutions designed to fit the needs of a wide range of industries.
Corporate College offers organizational development tools and services including training and development consulting, executive coaching, train-the-trainer seminars, surveys and assessments to increase levels of performance, employee engagement and business results.
Welcome to Cuyahoga Community College's online knowledge base of frequently asked questions and answers. Leadership Horsepower - Yoga Classes - Leadership development requires training in both the 'hard' skills of planning, strategy and decision making, as well as training the 'soft' skills, such as interpersonal effectiveness, social and emotional intelligence.
Leadership Horsepower delivers revolutionary leadership, behaviour and communication training programs that are practical, effective and transformational. Utilising cutting edge emotional intelligence theory and the superior effectiveness of Equine Assisted Learning (EAL), our leadership training delivers amazing results. In order to increase emotional intelligence we must appeal to the limbic system (the emotional center of the brain), therefore the experiential learning must trigger similar emotions to real life scenarios. As you know, there are many ways to 'do' leadership, however we are actually remembered for 'how' we led.
At Leadership Horsepower we pride ourselves in being a leader in developing and harnessing the power of emotional intelligence. Yogapower promotes a state of total wellbeing and is an extremely effective form of fitness to burn calories, build and sculpt muscle, cleanse internal organs, calm the mind, manage stress and invigorate the body. Yogapower is for every body, easily adaptable for all levels of fitness, ages and body types from beginners to the more experienced. Corepower is an exhilarating sequence of exercises that builds strength, flexibility and muscular endurance in all major muscle groups with a particular focus on the core muscles of the abdomen and lower back. A dynamic combination of yoga and pilates moves, Corepower utilises the major movements of the spine including flexion, extension, lateral flexion and rotation - strengthening all stabilising muscles of the body. Corepower boosts muscle tone internally and externally, detoxes internal organs, improves cardio fitness and balances the nervous system. Completing the personal horsepower course has been a massive leap forward for me in my own personal development and effectiveness.
We provide an outstanding quality of instruction, in high energy classes with other students totally engaged in their training; sweating, learning and grinning from ear to ear, as they very enjoyably get in better shape training in a fresh, bright, clean and safe 'Dojo'. We offer a fresh approach to teaching Martial Arts with Fun, Exciting, Empowering, and Educational classes for Adults only, which are different from anything you've ever done before, and are specially designed to be an exciting way of learning to defend yourself and leave you feeling fitter, healthier and more Confident and Focused than ever before.
Come and meet our friendly instructors for a one-on -one lesson before you make a decision to join. DONT JUST TAKE OUR WORD FOR IT THOUGH – CLICK HERE TO BOOK A FREE TRIAL CLASS AND SEE THE BENEFITS FOR YOURSELF.
The first class of the leadership series for 2016 is focussed on what spiritual ambition looks like.
About UsWe are a Christian fellowship in and around the Thames Valley, with weekly meetings and services in Bracknell, location worship services and weekly local group meetings at various locations. Dianne, a fourth-generation San Franciscan, has managed Leadership San Francisco for the past 27 years. Nicole, a San Francisco native, is the Mission Bay parks manager for MJM Management Group. Abigail Anderson Abby is the founder and owner of AKA Search – an executive recruiting business that works with early stage technology companies.
Karen graduated from San Francisco State University with a BS in Psychology and Marketing, and from USF with a MS in Organizational Development.
Julie is the development manager at Tandem and serves on the boards of National Novel Writing Month and New Leaders Council SF.
John has been with the Golden State Warriors for thirteen seasons, his third as the team's vice president of ticket sales. Brian is in his 15th season with the San Francisco Giants serving as the graphic design director, overseeing the creative direction of the organization along with the Giants Community Fund.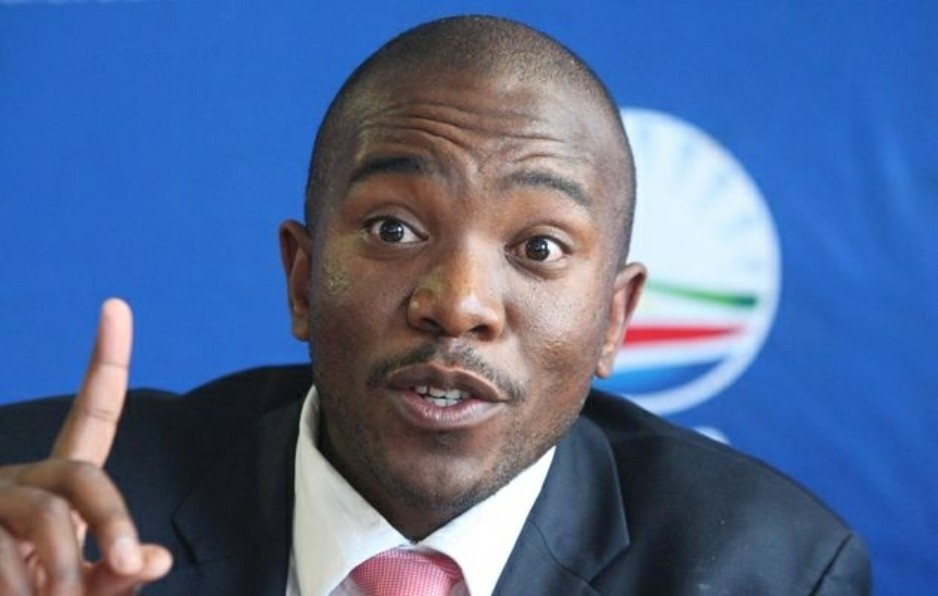 Dana is the director of cultural affairs at the Consulate General of Israel to the Pacific Northwest. Emilia is a senior development officer at California Pacific Medical Center Foundation where she oversees the Lead Annual Giving program and fundraising for CPMC's Community Health Resource Center. Landon is a special assistant to the SFUSD Superintendent, leading the district's strategy to improve outcomes for African American students. Lia currently is the vice president, commercial relationship manager at Bank of San Francisco. Born and raised in San Francisco, Bill is the executive director of the Carpenters 46 Northern California Counties Conference Board.
Judy has worked for Wells Fargo for 20 years and is currently a vice president, senior communications consultant for Wells Fargo Advisors working on the self-directed brokerage business.
As a director in the transfer pricing practice at PricewaterhouseCoopers, Srideep assists multinational companies develop globally effective and commercially aligned transfer pricing strategies. As COO and co-founder of Anvil Builders, Alan is directly responsible for overall operations for large-scale public and private infrastructure projects throughout the West Coast. Andrew is the director of marketing & communications at San Francisco AIDS Foundation, where he oversees brand, digital marketing and media relations.
As an executive and team leader for Lockton Insurance Brokers, Linda's main focus for 15+ years is risk management and consulting for retail, manufacturing, private equity, and technology clients. Stephanie is the senior manager of customer care at Pacific Gas and Electric Company (PG&E). Josh is the director of partnership development for the San Francisco Chamber of Commerce. Jessica is the manager of programs and communications at the Hotel Council of San Francisco.
Lisa Motoyama With over 20 years of housing development experience, Lisa brings her expertise to the Mayor's Office of Housing and Community Development as the director of real estate - Special Initiatives. Elizabeth is the workplace policy and legislative analyst at the San Francisco Department on the Status of Women (DOSW) where she analyzes gender equitable workplaces, develops public policy, and implements programs. As civic engagement manager at Microsoft, Thea oversees civic tech projects and partnerships in San Francisco.
Bill, a fourth generation San Franciscan, works for Immaculate Conception Academy as a program coordinator. Leslie is a partner at Citizen Engagement Lab, a nonprofit that incubates ideas and organizations that create a more just and sustainable world. John is a fourth generation San Franciscan and the group controller of the San Francisco region at Recology.
Jamie is a bond associate at the San Francisco Controller's Office of Public Finance.
Amy, an account supervisor at Fineman PR, helps organizations advance their positions and goals and connect with their audiences.
Ann is the senior associate vice president of human resources at San Francisco State University. Guybe is the director of community engagement at San Francisco Friends School, a K-8 independent Quaker school and a board member of the Horizons at SF Friends, a program for low income youth. Paul is the director of community engagement at Big Brothers Big Sisters of the Bay Area and develops corporate and community partnerships.
Lieutenant Paul Yep is the director of the San Francisco Police Academy overseeing the training program for recruit officers. Becky is the business development manager at Arup with over 12 years of experience in the design industry.
Accepting ProposalsWe are accepting proposals from SouthCoast non-profit organizations that would like to receive hands-on assistance with their community-based initiatives. The decision to cancel a class due to low enrollment will be made on or before the Wednesday prior to the first day of class; if the class is canceled, you will receive an email notification of this decision and any tuition paid will be refunded or applied to another class. We value each participants experience and input and we support them through our programs with follow-up business coaching to ensure that change and action happens. Tara has over 14 years of experience working to improve outcomes for individuals and families impacted by criminal justice systems.
Baczkowski Walt currently serves as the CEO for the San Francisco Association of REALTORS®.
Karen's background is in project management and human resources and currently works for Family House, Inc.

Previously, she worked for the Harry Potter Alliance, the Philharmonic Orchestra, and has published academic articles on children's literature. MA, Counseling Psychology, University of San Francisco; MA, Teachers College, Columbia University. She is responsible for the strategic business plan, apprenticeship and internship programs, technical training, knowledge management and much more. She is a native San Franciscan who began her career in the city and soon after moved to Marin.
He has over 30 years of experience in the construction industry with a focus on labor relations. She develops and implements strategic marketing and communication campaigns, including message development, positioning, media relations, social media strategy, and public relations, for clients in health care, education, and professional services. He has had a wide-ranging career as a journalist, educational designer, and theater artist.
Josh enjoys making connections and building relationships that help local businesses and community leaders flourish. He is currently involved with the construction of a 98 unit senior housing project and has completed several commercial construction projects throughout San Francisco. Her volunteer efforts have incorporated various public service projects within architecture, universal design and planning.
BS, Civil Engineering and a minor in Construction Management from the University of Minnesota-Twin Cities. She oversees the organization's communications plan, sustainability and emergency preparedness programs, and education partnerships. She previously practiced land-use law at Hanson Bridgett LLP and was the advocacy manager at FairFood International.
Professor Miller has over 25 years developing student leaders and directing community engagement programs. Her past roles have been in the field of corporate social responsibility, and include grant-making, employee engagement, and communications.
She attended Golden Gate University and completed a 4 year management program at UC Santa Barbara. Beyond architecture she is invested in creating vibrant street environments and co-authored a book chronicling Complete Streets in 2013. Prior to NCCLF, Owen worked at BAE Urban Economics and has worked in economic development throughout California and abroad.
He is a board member for California Music Center and is a 2015 New Leaders Council Fellow. As Leader of the Opposition, I meet former Leaders & State Presidents as a matter of course.
We have a great adult community at KLUK and they will make you feel welcome in every class. She serves on the council of advisors for the San Francisco Museum and Historical Society, is a member of the Commonwealth Club of California and a board member of the Abraham Lincoln High School Alumni Association. Prior to this, Walt was vice president of sales and marketing for Point2 Technologies, an international MLS data syndication firm.
Thea is a native Bay Area resident and graduate of Foothill College and the University of California, Davis. BA, Global Studies and Spanish, UC Santa Barbara; MA, Strategic Communication, American University.
I meet with leaders, with former President Thabo Mbeki, I have met with Archbishop Desmond Tutu. In his 31-year association executive career, Walt has served as CEO for REALTOR® Associations in Detroit, New Jersey and San Diego. Part of my engagement as the leader of the opposition is to meet with various leaders," he said.
BS, Managerial Economics, UC Davis; Teaching Credential and MA, Catholic School Leadership, University of San Francisco.