Too often our vision of leadership is clouded and restricted by 19th century ideas of leadership, emphasizing autocratic, bureaucratic, and charismatic leadership styles that are still commonly held up for us as models of what leadership is about. A birthday present for you on the 21st anniversary of Conferences That Work What a long strange trip it's been The first Conferences That Work event was held June 3a€"5, 1992, at Marlboro College, Vermont.
Thirty minutes free consulting included with book purchase on this site!Download five free chapters here! Thank you for opening my eyes to how wonderful, informative, and engaging a conference can be! Youth will receive Be Red Cross Ready training on disaster preparedness along with an overview on planning presentation and Public Speaking. A short, sharp caffeine injection of industry trends and learnings in a newsletter direct to your inbox.
At the recent Medical Group Management Association PEER Conference, I had the good fortune to attend a fascinating opening session created by Roger Nierenberg of The Music Paradigm. When we entered the large performance room, we found, not the traditional orchestral layout, but clumps of professional orchestra players scattered amongst our seats. Roger started by telling us that many of the professional musicians present had not worked with him before that morning and that the session was not scripted, and he asked players and audience to be honest with their comments and responses.
Roger then conducted a ten-minute piece of orchestral music that was to be our musical touchstone for the session. Random audience members and musicians were asked for their honest responses and observations after each musical experiment; the session was in no way canned, and, being experiential, a written account obviously cannot do it justice. Roger compared his role as an orchestra conductor to the paradigm of leadership, to the work of leading change.
Roger illustrated having the first violinist as right-hand man when you're not around. The Solution Rooma€"a powerful conference session There's been a lot of interest in The Solution Room, a session that I co-facilitated last July at Meeting Professionals International World Education Congress in Orlando, Florida. A select group of student delegates will take the stage to share their stories and thoughts with attendees. Our Annual Conference Series is your backstage pass to companies, organizations, and government.
My involvement in the 2009 class of Leadership Illinois provided me with an incredible boost of energy, insight into my next phase of concentration, and a group of lifelong colleagues and friends who I cherish and rely on. The Power of the Government conference opened doors and gave us experiences we would not have been able to have without Leadership Illinois. Please join us to hear speaker Cindy Deadrick-Wolfer, Leadership Illinois Class of 1999.
Cindy is now looking to expand her reach as a catalyst for positive change as she is a candidate for State Representative 96th Illinois House District!
Building Strong Industry Partnerships 9-12Participants will explore proven strategies designed to build strong partnerships with local STEM related industries and the community.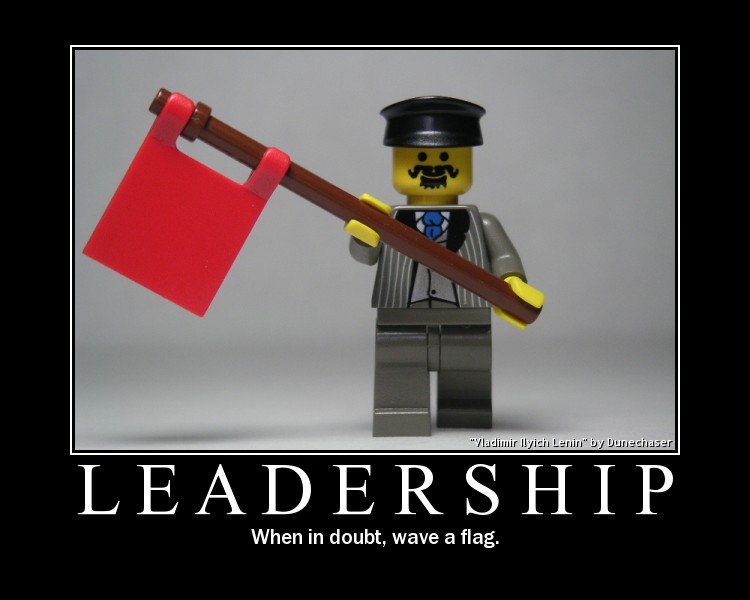 Family and Community Partners in Success K-5Magnet school sustainability is highly dependent on levels of family and community involvement. STEM Implementation with Project Lead the Way (PLTW) K-12Project Lead The Way (PLTW) is a national non-profit organization and the leading provider of STEM curriculum K-20. Creating a Culture for STEM 9-12How does one create an authentic STEM environment for teachers? Building a Collaborative Culture that Integrates the School Themes K-5We are not STEM We are STEAM! MISSION: Providing leadership for high quality innovative instructional programs that promote choice, equity, diversity, and academic excellence for all students. I believe that defining what leadership isa€"essentially, process that influences others to accomplish somethinga€"misses the point. The event revolves around a set of limited preselected session choices made by the conference leadership. Unconference designs provide structure and support for participants to determine what they want to learn, share, and discuss.
First time attendees at an unconference often feel apprehensive about the prospect of taking a more active role.
Critical thinking skills will be developed as they explore different perspectives regarding Cultural Diversity and are faced with complex questions that do not have easy answers. We do reward and recognition, branded work environments, intranets, HR comms, CSR campaigns, strategy cascades, internal product launches, and the launching of new social tools, roadshows and leadership conferences.
Roger, Music Director of the Stamford Symphony Orchestra and a guest conductor around the world, uses a semi-impromptu exploration of the work of an orchestral conductor to illustrate a host of lessons about leadership.
However, I'm sharing my notes in order to give a sense of the powerful learning a session like this can provide. If you're looking for a unique and effective way to demonstrate multiple facets of leadership and guiding principles to your organization, check it out!
Each meeting will have its own unique needs, and for this one Adrian was the choice that made sense.
Modeled after the popular TED and TEDx speaker programs, students selected to participate in the LEADx activity will present brief talks of five minutes or less. In addition to engaging with peers in these facilitated activities, delegates can also use them with large and small groups at their schools to energize their chapters, councils, or entire student bodies. As the concluding activity for the evening, they will have the opportunity to share their own leadership insights.
Each conference is a series of interactive mini-events that change leadership for the better.
Community partnerships are a foundational pillar of excellent magnet programs and schools.
This session will allow participants to share with one another their successes, challenges and hopes for the future of their schools.
They will share their expertise in the development of action plans for building and sustained magnet programs with and without MSAP funding. Such an event culture implies a default passivity, where organizers, not attendees, make decisionsa€"organizers who are, perhaps unknowingly, using leadership styles more appropriate for young children.
A full day of lifesaving training in First Aid, CPR and AED is included in this yeara€™s conference.
Soloists, Roger told us, like to take control during solos and not have the conductor in their facea€"they will shut out conductors who over-direct.
It has been proven that a classroom composed of classroom and e-learning, is shown to increase learning by an average of 20% for both procedural and declarative knowledge.
Standards will be viewed through the multiple lenses of problem-based learning, student-designed projects, and service learning. The first is how school-based teams form professional learning communities (PLCs) learn together face-to-face. These plans will include relationships, curriculum, marketing, recruitment, and district politics.
Once we've decided that, we can think about what leadership qualities we need to carry out that purpose. Unconferences offer an environment that gently confronts attendees with their power to influence what happens. In my experience, once attendees experience what it is like to have a real voice in shaping their event, the vast majority of them embrace this new freedom. The lesson: good leadership requires specific direction at the right time, so everyone can execute together.
This presentation will give you a functional look at how to operate the blended classroom with ease. Elementary School, Center for Mathematics and Engineering has developed a ten-year model for magnet school sustainability.
Deadrick Development which has been active in the social service arena with a focus on large scale fundraising and community promotion. Attendees will leave with understanding how to set up a classroom using multiple products while managing several educational levels within one classroom or building with success.
This workshop will tell the story of how we change the culture from top down to a collaborative culture.
The soloist who had to start illustrated another lessona€"she thanked the rest of the orchestra for supporting her.