Whether your year-end giving campaigns have been in place since your nonprofit's founding or you have no plan, you won't want to miss this brand-new, 3-hour class with Bryn Warner, CFRE. Bryn will walk you through the strategies that lead to successful year-end solicitations encompassing not only tools for giving but also tools for donor acknowledgments. This class is perfect for all members of the development or fundraising team as well as marketing, communications, and social media staff and organizational leadership. Shawn Achor is the New York Times bestselling author of The Happiness Advantage and Before Happiness. Shawn has since become one of the world's leading experts on the connection between happiness and success. CEOs, hiring managers, supervisors, team leaders, and HR staff—anyone with input into the hiring process—will benefit from brainstorming with Bill and your peers ways you can increase team and organizational cohesion and productivity by getting the right person in place from the first day. A former Nonprofit Leadership Center Board chair, Bill is the founder and Chief Executive Officer of Hiregy, a Tampa-based company which changes lives by connecting exceptional talent with top companies. First you'll grade your relational capabilities and gain insight into areas where you might need to improve communications. Brainstorm with Ellen and your peers ways to enhance not only your own happiness but also your team and organization's happiness by building new workplace communication habits. Nonprofit Leadership Center trainer and principal of Innovative Team Solutions, Ellen is a certified professional co-active coach with advanced training in Organization and Relationship Systems Coaching, Tension and Change Management, Appreciation at Work, and certification in Positive Psychology, which she specializes for the workplace. Are your employees equipped to serve your business needs not only today but also in the future? Vice President of Human Resources Brad Register will share how TECO Energy focuses on attracting, retaining, and developing highly motivated and skilled team members to drive success within TECO's utility businesses. Managers or performance coaches will learn how to build individual development plans and performance review systems that serve as the backbone for succession planning. Brad will share examples of tools that you can adapt to yourself, your team, or your entire company.
A Tampa native with more than 30 years at TECO, Brad has served in various engineering and management positions throughout his career with a focus in the last nine years as a strategic leader in TECO Energy's Human Resources Department. The American workforce is more diverse today than at any other time: For the first time in our nation's history, America has five living generations and four generations in the workplace. You'll learn what makes each generation unique and what motivates them—where they find their bliss. ITK Consultants principal and NLC trainer Margarita Sarmiento works with public, nonprofit, and for-profit organizations to enhance organizational and personal performance. Individuals who give back to their community through active engagement in a nonprofit's mission are happier; teams who volunteer together feel closer and more cohesive. Elizabeth Frazier shares how the Lightning Foundation actively supports community nonprofits by making it easy for their team members to volunteer and why the Viniks and the Foundation felt volunteerism was so important that they established the Lightning Community Heroes program to recognize it. Elizabeth will outline numerous ways you can get involved in doing good right here at home, share ideas for making volunteerism a part of your corporate culture, and point out great resources that the Lightning use to find volunteer opportunities to suit every talent and timeframe. Walk away with an action plan for finding your nonprofit fit and using your unique strengths to make a difference in Tampa Bay. Elizabeth Frazier is Executive Director of the Lightning Foundation and Vice President of Philanthropy and Community Initiatives.
Supervisors and team leaders, learn how employee health and engagement are connected to your bottom line, and create an organizational action plan for building a culture that attracts, supports, and retains engaged and resilient high performers. This class is meant for nonprofit staff members with direct responsibility for maintaining the organization's website.
Misann Ellmaker draws on more than 20 years of public relations, marketing and copywriting experience. Organizations of all size and type must be in compliance with the Fair Labor Standards Act (FLSA) to avoid costly legal issues.
Special attention will be paid to important and upcoming changes to the regulations for Fair Labor Standards Act, Section 13(a)(1), which governs overtime exemptions. Webinar participants are encouraged to email a sample section of one of their grant proposals to Education Manager Jennifer Dodd one week prior to the webinar to be critiqued during the webinar as time allows.
This is an advanced webinar and registration is restricted to those who have previously completed the NLC Certificate in Grant Writing.
This two-part class dedicated to understanding Google Analytics will help you learn basic strategies and techniques for this powerful metric tool. Join us for this interactive program as Bryn Warner, CFRE, Senior Director Resource Development with Suncoast Hospice, guides you through using LinkedIn to build your personal brand.
What to bring: To maximize your in-class experience please bring a laptop or tablet and your website information. Emotional intelligence (EQ) describes the ability to understand one's own feelings and that of groups as well as how these emotions influence motivation and behavior.
Active listening encompasses the best of communication, including listening to what others are saying, processing the information, and responding to it in order to clarify and elicit more information. This class is highly recommended for every nonprofit professional and will be especially helpful for team leaders, department heads, supervisors, program directors, volunteer managers, fundraisers, HR staff, and senior staff members.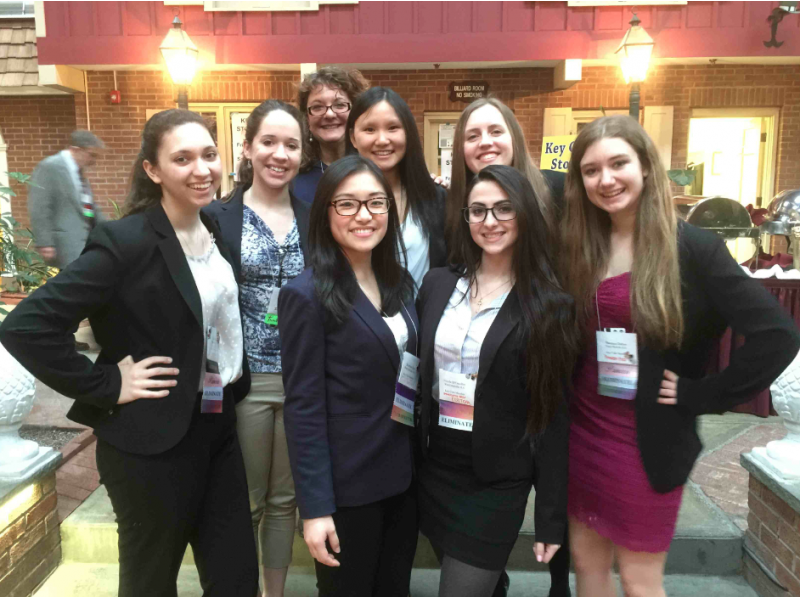 In this 4-hour class, trainer Mark McCatty will walk you through the dynamics of successful--and unsuccessful—teams and explain how the social work environment impacts group dynamics.
Whether you work in a tight-knit team within a single department or your team spans the entire organization, you will benefit from this training, and can expect to takeaway new skills and a personal action plan to implement. NLC trainer Mark McCatty, has nearly 20 years proven management experience in manufacturing and production environments. This is the first in a three-part series covering the basics of conducting a capital campaign and is the perfect session for the CEO, Board of Directors, Development Director or Campaign Committee Chair and members to attend. Bringing your entire campaign leadership team will create the greatest learning and impact for your organization, and remember each additional registrant after the first receives a 10% discount on registration.
The foundation of every successful fund development program rests in the gifts that come in year after year. The techniques for annual giving programs – direct mail, social media, online giving, cause-related marketing, and special events – are varied but equally important. This program uses a practical, hands-on approach to the process of developing an annual giving plan. Join us for this program as Tuesdi Dyer helps you improve the annual sustainability of your organization through a dynamic and strategic annual giving program. Join us for this program as Tuesdi Dyer teaches you best practices while leading you through the major gift process. The second in a three-part series covering the basics of a successful capital campaign, this 4-hour session assist you in implementing a capital campaign. This class is recommended for the CEO, Board of Directors, Development Director or Campaign Committee Chair and members to attend. This interactive and practical 3-day training program is designed for those who seek to acquire the knowledge and practice the skills necessary to succeed in today's competitive grant writing environment. Experienced grant writer Jule Colvin teaches best practices for developing successful grant proposals, along with hands on exercises in the development of agency and program budgets. Have the grant you have been building evaluated by local grant experts and get feedback on how you can improve.
Fund Development Fundamentals will provide you with the basic skills and understanding of fund development. Who should attend: This program is designed for those who are not experienced in fundraising but have responsibility or share responsibility for the fund development efforts of their organizations and would benefit from enhanced knowledge of solid fund development practices, procedures, and tools. You'll take a hard look at all of your communication channels in use currently and discover how social media just might be the missing link in your campaign strategy.
He spent 12 years at Harvard, where he won over a dozen distinguished teaching awards, and delivered lectures on positive psychology in the most popular class at Harvard.
Shawn has now worked with over a third of the Fortune 100 companies, and with places like the NFL, the Pentagon and the U.S. Since 2004, Hiregy has placed over 5,000+ people in jobs throughout the region in the areas of administrative, accounting, legal and customer service. Then Ellen will teach you several communication techniques—called relationship enhancers—that can help you finally talk with that passive-aggressive teammate or let your supervisor know how her habit of impromptu huddles is negatively impacting your productivity. Individuals will find new methods for taking their careers into their own hands and charting their own growth. Learn how to set expectations, provide feedback, and nurture performance and aspirations to grow happy and productive team members. In February 2015, Brad was promoted to Vice President of Human Resources responsible for leading the company's overall human resource function as well as the procurement and facilities groups within TECO's shared services organization. Whatever your organization's mission, wherever you as an individual fall on the org chart, you will benefit from uncovering your own unconscious biases and understanding your leaders', direct reports', and peers' preferred style of leadership.
She has more than 25 years of management, training and facilitation experience, encompassing the areas of professional development, team building, leadership, organizational planning, board development, cross-cultural communication, and diversity. Carmella Sebastian of Florida Blue will share the daily habits that directly contribute to your increased health and well-being, which will directly lead to better performance at work. Create your own action plan to be happier and healthier so you can be more productive and more successful. Carm" is a renowned expert in workplace wellness and enjoys WELCOA (Wellness Council of America) certification. She was the founder of Minor League Baseball Charities and has launched more than 100 websites, increased website traffic with content marketing strategies and written national award-winning website content for nonprofits. It is a key component to understanding yourself and those around you—and therefore to your personal happiness and professional success. John Loblack, will help you to develop and practice the active listening skills that will help you build relationships.
John Loblack has decades of professional training and teaching experience and a passion for helping individuals and organizations be more effective. Building and maintaining a strong team isn't as simple as finding people with a passion for the mission; each individual needs to understand—and be equipped to handle—the obstacles that their team faces each day, the social challenges that impact your organization's ability to deliver promised programs and services. You'll learn to identify team behavioral styles and the common causes of their problems as well as techniques for overcoming those and building trust among all team members.
This class is highly recommended for team members, team leaders, department heads, supervisors, program directors, volunteer managers, fundraisers, HR staff, and senior staff members.
Remember, every person you register after the first receives a 10% discount on the class fee!
Annual giving efforts are most valuable when attention is placed on strategically identifying and increasing a donor's giving and involvement. Each technique should be part of a comprehensive program that has carefully considered where and how to invest your resources. You will leave with the framework of your own annual giving plan and return to your organization ready to improve your results. This program is specifically designed for those who are not grant writing professionals and who have little or no experience in grant writing. This class includes tips on how to identify and analyze funding resources for programs and projects, approach funding sources well in advance, how to be ready once the deadline is looming and what to do once you've been awarded a grant. During the budget session, we will be using spreadsheets (Excel); familiarity with the personal computer environment, creating documents in Word and Excel is highly recommended as a prerequisite for this program. This session will address the "now what?" of grants and provide insight on how to manage grantor relationships and expectations. Effective fund development gives you the resources to fulfill your mission and do more good.
These skills will help you, no matter your position in the organization, make a larger impact. Sara Leonard, MBA, CFRE, nonprofit consultant and former Fund Development Academy Director at the Nonprofit Leadership Center, will educate and inform you on fundraising best practices. Shawn graduated magna cum laude from Harvard and earned a Masters from Harvard Divinity School in Christian and Buddhist ethics. Supervisors, you can use the same techniques to coach your subordinates to their best performance ever. You'll also understand how these systems can help protect business continuity when anyone leaves. Improvements to our healthcare system allow people to live and work longer than in previous generations. People are not fitting into the comfortable little boxes we had them in previously and they certainly aren't following any previously defined career track. You'll leave with an action plan for fostering diversity and inclusion in your life and workplace.
She worked in corporate management and training with Progressive Companies, Busch Entertainment Corporation and the National Conference for Community & Justice-Tampa Bay before establishing her own firm to consult and train in a variety of industries.
At Florida Blue, she oversees the NCQA-accredited wellness program, Better You from Blue, and manages more than 200 client consultations per year.
He teaches professional and personal development skills that help his students gain self-confidence and follow their personal and professional goals. You'll also have ample time to practice effective behaviors to not only address any existing problems but also build team cohesion and productivity. With over twenty-one years of nonprofit experience, Michelle and CCS have been responsible for increasing the impact and best practices of nonprofit organizations she serves and has raised over $50 million for the Tampa Bay community through her professional and personal philanthropic efforts.
With the right focus, you can increase fundraising revenue, grow a loyal donor base, and build sustainability and success for your organization.
In addition, you will receive individualized feedback from local grant professionals to enhance your learning experience along with a Certificate in Grant Writing toward your professional development. It isn't just a department; everyone in the organization – EVERYONE – has a responsibility and opportunity to make a positive impact by understanding fund development and its importance. To do his work, Shawn has traveled to 51 countries, speaking to farmers in Zimbabwe, CEOs in China, doctors in Dubai and schoolchildren in South Africa. Trainer, consultant, and coach Margarita Sarmiento will explain how unconscious bias impacts our beliefs, values, and actions—and contributes to corporate cultures that either foster or quash diversity and inclusion. Turman has managed capital and endowment campaigns for the Vero Beach Museum of Art, the Polk Museum of Art, the Gulf Coast Museum of Art, the South Tampa YMCA, Holy Trinity Greek Orthodox Church of Clearwater. In 2014, Oprah Winfrey did a two hour interview with Shawn on the science of happiness and meaning. Carm is widely admired for her straightforward talk and sense of humor and for offering all in her audience practical, achievable wellness strategies and solutions. Loblack has tested the methods he teaches, which resulted in his own personal accomplishments of finishing his undergraduate degree in only three years, completing his Ph.D. His research on happiness made the cover of Harvard Business Review, his TED talk is one of the most popular of all time with over 11 million views, and his lecture airing on PBS has been seen by millions.