Make managing events stress free with our comprehensive, self-paced Event Management Diploma.
Event Management EssentialsYou will learn how to master the art of event planning and organising, from budgeting to marketing the actual event. Marketing EssentialsThis module provides your first step into the fast moving world of the marketing department.
Social Media Strategy for BusinessLearn how to promote your company or brand, gain new connections and how to create a Social Media strategy for your business.
Facebook for BusinessLearn how to use Facebook to promote your brand or company with this short online Facebook for Business Course. This comprehensive one-day minute taking course concentrates on how to get the most out of a meeting, and how to deliver clear and accurate minutes. Project ManagementProject Management Fundamentals is designed to teach an introduction to the project management lifestyle, project scope and project scheduling, as well as what makes a good team. Choose 2 Elective SubjectsTo complete your diploma, choose any two subjects from our comprehensive course list.
We've got a fantastic range of over 100 courses for you to choose from, so it's really easy to find a course that will benefit both your personal interests and career ambitions. Our team of Course Advisors will be on hand to help you select the right modules for your career, and you're also welcome to have a free course demo before you enrol to make sure it's the right option for you. As you are able to personalise your Event Management Diploma, prices and duration are calculated for your specific needs, based on exemptions for existing skills and your chosen electives.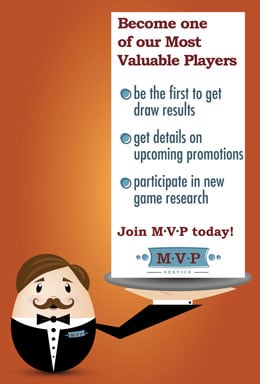 So for example, if you already have a high level of skill in any of the core modules, you may not need to take that particular module, simply taking the exam to prove your ability on your way to earning your full Event Management Diploma. Our expert Course Advisors will have a chat with you to assess your current skills and see whether you're ready for "exam-only" in any of the modules. And to make studying even easier, we offer a number of pricing plans where you can spread the cost of your studies over up to 10 months.
Our unique training methodology means you can study this programme during the day, in the evening, on Saturdays or a mixture of all these!
Watch the short video below and listen to Training Manager Kim Middleton give you some top tips for getting into Events Management.
This diploma is perfect for aspiring Event Managers and anybody who needs to be able to run exciting, major events successfully.
Organising events is a sought after skill for many roles, so this course is also essential for busy PAs who need to get to grips with Event Management, as well as for PR professionals, charity fundraisers and marketers. Having the Pitman Training Event Management Diploma on your CV will prove to employers that you are capable of planning and executing successful, stress-free events. Event Management is a growing industry and competition for jobs can be extremely competitive, but with the right training you can really shine. Why not come into the centre to meet them for a free careers consultation and free course demo.
I may have been slightly anxious prior to starting the course as I had not undertaken any structured studies for over 20 years however, I was very quickly put at ease with the initial dialogues and enrolling process.
As a career development opportunity, I choose to complete the course on a full-time basis and was able to study at my own pace at the centre and remotely. My learning experience has been excellent mostly due to the supportive environment the staff at Pitman Training in Croydon have created. They'll be able to tell you all about our courses and our fantastic payment plan options, as well as getting you started on a FREE course demo. One of our Course Advisors will call you back as soon as possible during our working hours: Monday – Friday from 9am until 5pm. Popular options include Get Into PR, Bookkeeping, HTML and Web Design Basics – but it's up to you! The course has enhanced my awareness of issues associated with events management, including social media strategies for business, marketing, business communication and events costing and pricing. It has significantly improved my skills in the use of Microsoft Office suite and administrative skills, including minute taking. It has been a real pleasure studying here and I would recommend this course and this centre to anyone.