The most popular time management principles include prioritisation, goal setting, planning, making to-do lists, concentration and focus, keeping a time log, delegating, and remaining organised.
Prioritisation can be explained as "ranking responsibilities and tasks in their order of importance" (Seaward and Seaward, 2011, p.331). Accordingly, the advocates of Pareto Principle that include Mancini (2007), Rivera (2007), Dodd and Sundheim (2011) and others who recommend managers to identify the type of their activities that yield the most results, and give priority on these activities among other activities to be completed.
Goals have been defined as "what is truly needed and wanted" (Becker and Mustic, 2008, p.148). It is stressed by authors that "goal setting techniques are used by top-level athletes, successful businesspeople and achievers in all fields. Moreover, according to Rivera (2007) individual goals have to cover all aspect of an individual's life including artistic, attitude, career, education, family, finance, physical, pleasure, public service etc.
Also authors have proposed specific recommendations regarding personal and professional goal setting.
Kitchen (2010) mention SMART mnemonic for goal setting where the abbreviation stands for specific, measurable, achievable, realistic and timely. Planning has been specified by Green and Skinner (2005) necessary in order to achieve personal and professional aims and objectives.
Moreover, according to Walsh (2008), exercising and engaging in various sport activities have to be included in planning and they have to be perceived as highly important aspect of time management. Christie (2009) agrees with this viewpoint and recommends scheduling time to engage in a hobby or do noting at all that would help individuals to revitalize, both mentally, as well as, physically. Bhugra and Howes (2007) urge to be writing down long-term and short term plans at all times. The positive role of to-do lists in terms of using one's time more effectively has been mentioned by Tobis and Tobis (2002), Limoncelli (2006), Forsyth (2010), Mancini (2007) and others.
Authors argue that "the to-do list should be a catchall of any items you decide to address or are even considering. Felton and Sims (2009) stress the importance of maintaining provision for flexibility within to-do lists. According to Butler and Hope (2007), the scheduling of to-do lists has to be conducted according to the biological clock of individuals, therefore, the most challenging and high priority tasks have to be scheduled during the peak performance of individuals, be it early in the morning, afternoon or evening. Christie (2009) warns not to confuse to-do lists with actions plans and clarifies that while the former might contain a wide range of different tasks to be completed, the activities within an action plan are associated with the achievement of a single goal.
However, Silvis (2011) warns about the dangers associated with the use of to-do lists that include becoming demoralised for achieving very little from the list and falling on the trap of transferring the tasks from the list from day to day. Brott (2008) identifies detailed planning to be a cornerstone of effective time management and the making of to-do lists.
Moreover, Butler and Hope (2007) discuss the positive impact of using personal planning tools on the level of time management. There is a consensus among secondary data authors that "enhancing concentration is fundamental to time management" (Yager, 2008, p.132).
First, there are authors like Green and Skinner (2005), Mancini (2007), Alexander and Dobson (2008), and Downs (2008) who discuss the importance of maintaining concentration and focus in time management in general terms. Second, authors like Walsh (2008), Dodd and Sundheim (2011), and Silvis (2011) discuss the importance of high levels of focus and concentration in successful time management at the same time when suggesting relevant specific recommendations.
Limoncelli (2006) recommends keeping a time log for individuals in order to reveal the nature of their time usage.
Moreover, Felton and Sims (2009) argue that filling a time log of their daily activities for the duration of several days is going to help individuals in identifying how they are actually using their time, not how individuals think they are using their time. However, the level of importance of time logs has been downplayed by some secondary data authors. The advantages of delegating as an effective time management principle have been stressed by Christie (2009), Felton and Sims (2009), Forsyth (2010) and others. Additional advantages of delegating tasks and responsibilities are specified by Felton and Sims (2009) as increased motivation of individuals, to who responsibilities are being delegated, development of skills of subordinates and more effective distribution of work throughout the organisation. Forsyth (2010) offer specific tips and recommendations in terms of engaging in effective delegation.
Forsyth (2010) warns that if these recommendations about are not followed, delegation might prove to be counter productive in terms of engaging in effective time management. At the same time, Mancini (2007) acknowledges that the option of 'buying' time is not available to everyone as the level of applicability of this specific recommendation greatly varies among individuals according to their financial capabilities. The state of disorganisation has been linked to poor time management by Mancini (2007), Singh (2008), Dodd and Sundheim (2011), Fleming (2011) and others. A new study has found that not only do women spend more time and more money on mobile games, they are also "more loyal" to their games than men are.
Additionally, according to Fleet Response, while some individual costs associated with repairs increased in 2014, the average total repair cost remained about the same.
Several factors impacted accident costs in 2014, including increased in-vehicle content, new-vehicle technology, and a gradual increase in the number of parts that must be replaced vs.
Also, according to Martines of CCM, the increased content of air bags in vehicles, along with other safety features have driven up repair costs to staggering amounts. In addition, fleets are looking for even more ways to squeeze money from ever-tightening budgets, including using aftermarket and used parts.
Depending on fleet type, some fleets are still turning to paintless dent repair (PDR) for cosmetic repairs; however, according to Braun of Fleet Response, fleet managers are still scrutinizing cosmetic repairs due to budgetary constraints. Other factors include whether the fleet utilizes work trucks and the repairability of aluminum. Martines of CCM did not witness a noticeable difference in the salvage remarketing area either, including with higher-mileage vehicles.
Wolford of The CEI Group noted, however, "more interest and participation by fleets in our salvage services as an alternative to auctions. In the end, fleet managers need to ensure they do not relax on their accident management policies. There are a multitude of specialized fleet applications that require the installation of auxiliary equipment on a truck or in a van. The best fleet managers survived the total fleet management era because they brought value to their companies. We asked over 750 fleet professionals questions about the prevalence of each provider in the market and their brand recognition.
A lot has changed in the past 10-15 years, so we can only imagine this momentum will continue into the next decade-plus.
To-Do Lists, we've all heard it, if you want to manage your time better, write a to-do list and work through that list until it's complete.
But to-do lists also have a dark-side and if you don't use them correctly they can in fact end up doing you more harm than good. Read on and we'll look at the dark side of to-do lists and how they can end up actually damaging your productivity!!
In fact, for some people writing and using to-do lists can become a form of procrastination. Some people have been known to write their to-do lists and then spend the rest of the day working on tasks that are not on their list, and at the end of the day feeling that they have been very productive, they look at their list and get demotivated when they realise they can't tick anything off, in the worst case scenario they then think about what tasks they have done during the day, add it to their list and then tick those items off. Please note: Although I thank you for commenting, I reserve the right to delete comments that are offensive or off-topic.
I have found that while people know how to write a to-do list, they struggle with what to do next to actually get stuff done. End up reading about offers you can't live without…instead of clicking delete as I should!
Hi Shan, I've advocate a maximum of three things to all my clients, it allows you to deal with the curve balls that come in without impacting on your days schedule too much. My mission is to help small business owners, entrepreneurs and independent professionals to be incredibly productive, whilst balancing their business and family commitments in a way that enables them to feel fulfilled and guilt-free. If you're like most of my readers you are committed to delivering your projects on time and being successful. Follow MeBarry HodgeWelcome to Project News Today I have created this site with the aim of providing useful resources for fellow project managers and those involved in projects.
Tracy (2007) and Becker and Mustric (2008) highlight prioritisation to be the most basic time management principle. Goal setting, as one of the fundamental time management principles feature in the works of Green and Skinner (2005), Rivera (2007), Becker and Mustric (2008), Dodd and Sundheim (2011) and others.
These recommendations include formulating goals with positive statements (Felton and Sims, 2009), being precise and specific (Becker and Mustic, 2008), keeping goals in a written form (Green and Skinner, 2005), keeping operational goals separate from life mission (Dodd and Sundheim, 2011) and others. Limoncelli (2006) stresses that planning and scheduling is not limited to recording what has to be done at work, instead, it has also to include time and commitment to pursue the activities of personal interests, such us reading, engaging in sport activities, spending time with family and friends etc. Walsh (2008) specifies personal care and attention in a reasonable degree as an effective investment of time. Many other authors also share this viewpoint by stating that "to make sure the planning sticks, you must write it down. In justifying their stand, the authors point to the changing external factors caused by the highly dynamic nature of modern working environment.
Butler and Hope (2007) advise including all of the personal and professional commitments into the planner and referring to it on a daily basis. Moreover, it has been clarified that "focus is about dedicating as much of your brain as possible to a particular task" (Limoncelli, 2006, p.13). However, there is a common shortage associated with these texts, and it relates to the fact that these authors fail to offer specific tools and techniques that could be used in order to increase the levels of focus and concentration. Namely, recommendations offered by these authors include limiting the chances of potential distractions, switching off phones and other modes of communication, and others. The benefits of keeping time logs have also been mentioned by Tracy (2007), Downs (2008), Felton and Sims (2009), and Silvis (2011). Specifically, the author maintains that each activity lasting more than five minutes has to be entered into the time log by recording the beginning and end times of activities. Christie (2009) stresses that effective delegation can create additional free time for managers that can be spend in dealing with strategic organisational objectives. These recommendations include identifying the most suitable person for tasks, making sure that tasks are fully understood, providing adequate resources and granting authority to complete the task, monitoring employee performance and praising if the tasks has been completed appropriately. The author clarifies that time can be 'bought' by hiring someone to accomplish a specific task such as paying someone for cleaning the house, paying for babysitting etc. Mancini (2007) recommend dealing with the piles of documents by classifying them into three categories: 'keep', 'delegate' and 'get rid of'.
Flurry, a mobile analytics and monetisation platform, found that women spent 35% more time in gaming apps than men, and that women also make 31% more in-app purchases than men within games on the Flurry platform. 2013 figures, with the percentage of preventable accidents remaining mostly flat, according to Element Fleet Management, The CEI Group, Corporate Claims Management (CCM), and Fleet Response. Aluminum vehicles have the potential to lower repair cost on larger structural repairs versus other metal vehicles such as steel," said Stuart Braun, adjuster and maintenance manager for Fleet Response. Our clients who are more service-oriented are still only authorizing repairs necessary to keep the vehicle in service. Work truck fleet managers are traditionally less concerned with cosmetic repairs than a manager overseeing a fleet of sales vehicles," said Bensel of Element Fleet Management.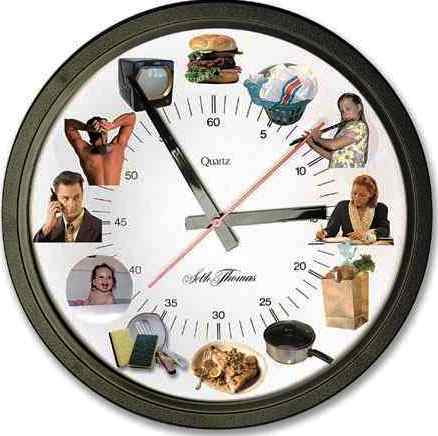 It is still more economical for some companies, depending on their profitability as well as access to money for a replacement vehicle, to pay for the repairs vs.
What complicates the planning process is that there are as many ways to upfit a vehicle as there are chassis and body configurations. The CX-9 is powered by a new four-cylinder 2.5L direct-injection turbocharged gasoline engine, mated to a six-speed automatic transmission.
Perhaps you see writing your list as the best way to outline your work for the day, to put your thoughts in order and to help you to be more productive. Rather than getting on with work, writing a to-do list might seem like a much more appealing alternative to kill ten minutes and it can almost always be justified by that great phrase, I'm planning my day and no one ever argues with you. This is literally a list of things you have to do, either in order of importance or in no order at all. As well as being regularly featured in both online and off-line media outlets around the world, he is the author of the best selling time management book, Business Owners: Your Family Misses You. I'm the author of this blog and also, the Amazon best selling book Business Owners: Your Family Misses You – Time management starategies that free up two hours a day and get you loved again. But the truth is you struggle to hit your delivery date as things happen that knock your project off course. Downs (2008) asserts that without prioritisation it is easy for professionals to find themselves in an inefficiency trap that involves being busy the whole day, but achieving very little at the end of the day.
Juran is named after Italian economist Vilfredo Pareto for his observations in 1906 that 80 per cent of the wealth in Italy was controlled by 20 per cent of population (Boone and Kurtz, 2010). It just gets longer and longer as more items are added after another interrupted day "(Christie, 2009, p.24). Downs (2008) expands this discussion and states that the choice between the digital or paper personal planning tool depends on personal preferences of users along with their computer skills and resources. Downs (2008) further specifies that after keeping the log for the duration of one or two weeks total time spent for each type of activities need to be summarised and relevant conclusions need to be made.
Mancini (2007) also states that time can be 'bought' by purchasing relevant technology as well such as various computerised systems for performing specific tasks. The author clarifies that as the names imply, important documentations have to be kept in 'keep' box and to be dealt with in a due manner, as much papers as possible need to be filed into 'delegate' box, whereas 'get rid of' box should contain a type of files that would not contribute to the achievement of objectives in any ways.
The study also found that women are much more likely to return to their games in the future, with their 7-day retention rate a whopping 42% higher than that of the male audience. If parts are not routinely available, the demand for available parts multiplies, allowing suppliers to increase prices, often without advance notification.
The downside we have witnessed, on many occasions, is the reliance on the crash-avoidance feature that has malfunctioned and thus the driver experienced an accident," said Martines of CCM.
Fleets who are more image-conscious, such as those who pick up clients and sales fleets, are currently making more use of cosmetic repairs, such as PDR, than more service-oriented fleets. Additionally, PDR is more relevant in areas of the country where significant damage occurs from hail, mostly the Midwest. As we move further into utility vehicle fleets, they become more repairable and most fleet managers would rather see these trucks fixed rather than salvaged due to the investment in upfitting," said Bensel of Element Fleet Management. It is critical that you properly define a truck's application to ensure the supplier builds the truck to meet its intended use. And while those to-do lists are potentially going to be beneficial for your productivity, they nevertheless will take you time to write meaning that you're taking time out of your day. He regularly speaks on topics that are congruent with his mission of helping small business owners, entrepreneurs and independent professionals to be incredibly productive, whilst still balancing their business and family commitments in a way that enables them to feel fulfilled and guilt-free. The idea has been developed to cover the viewpoint that 80 per cent of results came from 20 per cent of overall efforts.
Without it, your day will be a frustrating rumble of minor crises, interruptions, and dead ends" (Alexander and Dobson, 2008, p.24). In order to combat this specific issue Christie (2009) offers do raw a line under to-do lists, once adequate amount of tasks to be achieved during the day have been included into the list in a prioritised manner.
However, Downs (2008) praises a range of advantages of digital personal planners that include the possibilities of grouping tasks under separate headings, prioritising them, as well as, assigning deadlines.
In 2014, compared to 2013, we saw an increase in the number of back ordered parts," Bensel said. Economics still play a very important role in the decision to repair or total," Martines said. If not considered, vehicles may be termed prematurely if based solely on initial investment," Braun concluded.
He is an avid Aston Villa fan, a Dad to Neil & Emma, a hubby to Wendy and in his role as an Officer with the reserve forces, he has completed operational tours of Iraq and Afghanistan. While it's not necessarily shocking that women spend more time on casual mobile games, the figure for women buying in-app purchases is a bit surprising. The popularity of Kim Kardashian's recently released mobile game, which she's set to make $200 million from this year, is certainly indicative of a trend of more games attracting the female audience.
However, with long-held stereotypes of gamers being primarily teen- to college-aged men, it's great to see the appeal of gaming broadening to encompass a wider variety of people.