Organizations are changing fast, driven by emerging new technologies and globalization that makes our world smaller and more interdependent. Over the past three years I have led academic seminars, coached and consulted to senior leaders in banks, hospitals, hi-tech' companies and in the voluntary sector, and it has becoming increasingly evident that the Eco-leadership paradigm is establishing itself and is in demand in all of these sectors. This article briefly offers an overview of leadership approaches during the past century culminating in a description of Eco-Leadership. Leadership is too often conceptualized as an individual's inner-self being enacted on a work or social stage.
The four discourses of leadership express how, at different times and contexts, leadership becomes 'normalised' in particular ways, so that we make assumptions that leadership is 'this' or 'that' without questioning it.   These leadership approaches were founded over a particular periods in history, yet did not disappear when a new leadership discourse dominated.
The first leadership discourse that emerged at the beginning of the twentieth century, epitomized by Frederick Taylor's scientific management, is the leader as Controller. The leader as Controller operates as a technocrat leader, focusing only on efficiency and production.    This leadership approach provided huge gains enabling mass production, cheap access to goods, and raised standards of living. The Therapist leader emerged from the Human Potential movement and encompasses the work of theorists such as, Maslow, Frankl and Rogers.
Employers and theorists believed that happier workers would be more motivated and productive than unhappy, coerced workers. Messiah leadership discourse provides charismatic leadership and vision in the face of a turbulent and uncertain environment. Companies needed employees to bring their whole self to work, and therefore the Messiah leaders created strong organizational cultures, where workers would be totally committed and loyal (compliant) yet bring their creativity and energy to the company.
The Messiah character (epitomized in the transformational leadership literature) leads by offering visions to which followers can aspire. Visionary leadership is of course important, as are strong cultures, but there is a tipping point whereby strong cultures become a benign form of totalitarian control. Coaching approaches that aim to help leaders become transformational and visionary, without reflecting on wider systemic and structural questions, support this Messiah leadership approach. Eco-Leadership is not just about the environment, it's about leading organizations successfully, recognizing that the world has changed and that the demands of a networked society also demand new leadership.
Eco-leadership takes a more holistic and networked perspective of organizations in line with the networked society in which we live.  Eco-leadership is about connectivity, interdependence and sustainability underpinned by an ethical, socially responsible stance.
Eco-leaders take a networked approach within their organizations, distributing leadership, creating feedback systems, connecting people and technology.  They also take a networked approach beyond their organizations, following trends and patterns to strategically adapt the organization, developing new business models, new products and adapting the organization to ensure it is ethically and socially well placed to be successful in the future. The task of Eco-leaders is to think spatially, to see patterns and connections, and to provide a network of leaders distributed throughout the organization, changing the paradigm from hierarchical control to dispersed leadership which can react more quickly and notice the changes occurring at grassroots levels in the business. Eco-leadership means aligning organizational success with social justice and environmental concern.
Anticipating regulation:  As natural resources decline and climate change increases, international and national regulation will increase.
In fact, it is not possible to continue on the path of unlimited growth and consumption as we are reaching environmental limits: to survive we must change.
Eco-Leadership success will be to harness technological advancement, knowledge, and our global trading platforms, to 'provide' for a better quality of life, and a sustainable future. Eco-ethics: It is concerned with acting ethically in the human realm and with respect and responsibility for the natural environment. Leadership spirit: It acknowledges the human spirit, the non-rational aspects of mind, creativity, imagination and human relationships.
1) With leadership ideas that fit within the first three discourses: Therefore the coach tries to support the coachee to improve productivity (Controller), to motivate the coachee (Therapist), or support the leader to be transformational, focusing on their individual competencies and behaviours (Messiah). 2) Coaches take an individualist goal focused view of the world, finding it difficult to transcend approaches that are psychologically informed (e.g.
This coaching approach has emerged from a lifetime of 'privileged conversations' with people from very diverse backgrounds and in very different organizational settings. Individual change comes from deep within ourselves; it is also relational and dependent on social influences. An individual coachee has their own inner-theatre and life-scripts with which we work deeply, yet they are always contingent on the social world in which they engage.
A-N Coaching reflects on the coachee's values, then how the coachee enacts their inner-world in relation to others. Executive coaching differentiates itself from therapy by working with the individual and the organization, yet such coaching is often limited by the use of psychological methods and techniques that focus on behaviour change without connecting the individual to the organizational and the social. Personal change and organizational change have to be linked, and this brings two other areas into play that are not present in therapeutic relationships. Firstly "analytic" signifies a systematic approach that takes the coach and coachee through five frames to analyze the coachee's experience, their relation to others, their leadership and to their networks, so they can make strategic changes and interventions that then produces more dynamic and sustainable change.
Secondly, "analytic" signifies an applied psychoanalytic approach to coaching.  Psychoanalysis is the longest established form of psychotherapy, and the aspects brought into A-N Coaching are very different from the dominant coaching brands based on behavioral or goal approaches to change. Drawing on the psychoanalytic approach, we pay attention to the unconscious, the patterns that inhibit us and the dormant creativity that lies within us. The Coach as Container: offering structural and emotional containment to the coachee (this enables 'emotions to become thinking' and for the coachee to 'think-in-the-face-of-anxiety' rather than just be reactive. This approach gets beyond the coach fixing the coachee with expert tools, and offers the coachee a way of interpreting themselves, others and the social. Through the coaching process coachees learn how to develop 'associative intelligence' to make sense of their own and others emotions, patterns and unconscious dynamics, which they can then apply in all aspects of their lives. The word "network" is used to signify the Network Society (Castells 200) in which we live and work. Systems theory provides some insights into this domain but open and closed systems theory are limited by the lack of a contemporary networked understanding of how power and knowledge operate within the social field, for example;  Coopey (1995) critiques Peter Senge and other systems approaches that 'idealise community and over-play the importance of dialogue without adequately addressing power'. Traditional coaching easily turns a blind eye to power, structures, technology and complex networks in order to offer simple individualist solutions and reductionist goal approaches. This coaching approach draws on the research and coaching meta-theory developed in "Coaching and Mentoring; a Critical Text" (Western 2012). The process has been designed not as a linear, functional approach, but as five frames that are inter-dependent and connected.   The frames offer a framework for the coach to move between deep individual work, relationships and team work, and influencing change in an organization. This means analyzing and evaluating what's working, and then identifying strategies to consolidate what's working i.e. When coaches are more experienced with the A-N coaching process,  they can move from frame to another more fluidly across ongoing coaching sessions taking the Adaptive Frames approach. Coaches may work through these frames consecutively, and this is often a good process to start coaching sessions. In either approach, what is important is that the Analytic-Network Coaching Process is holistic in the sense that the frames inform each other, and the sum of the five frames is greater than the individual parts.
Taking up a new national leadership role having previously been a college principal proved a huge transition for Lynne and she asked me to coach her over a two year period.
Lynne moved from feeling stuck and impotent to influencing huge change in the structure and to delivering very successful output.
Below are some edited comments from Lynne, taken from a journal article we co-authored to describe this coaching intervention[iii]. The transition I was going through in this new national leadership role was more difficult than any I had experienced before. Over several coaching sessions I was able to perceive and hold these paradoxes, and others, much more skillfully and with ease. Moving through these deep, early childhood defences enabled me to be more fully available, vulnerable and authentic to my staff, particularly the ones who most pressed my buttons.
The coaching space was both sacred and professional, I always felt held and challenged and encouraged.
This brief example shows the movement from coaching using Depth Analysis to focus on her deep inner-work, and then coaching using Relational Analysis, to reflect on her relations with her leadership team and with other stakeholders. By coaching in the Leadership Analysis frame we uncovered where her challenges lay and how to shift from being a dynamo as the centre of the organization, to an influencer and Eco-leader, connecting others in the network. Coaching in the Network Analysis frame identified a network that seemed very stuck, but where Lynne managed to identify nodal points, make changes in the structure that impacted the network and she influenced huge changes. Finally Strategic Analysis led to a twelve month process of 'Democratising Strategy' (Western 2008b), whereby over a period of a year, we engaged the whole organization in a bottom up Eco-Leadership process of developing strategy that proved empowering and led to administration staff taking complete responsibility for organizing a regular annual strategy event, which then became a focal point for the year and was full of creativity, and with excellent results for the organization. In summary CEL overachieved targets by 247% in 2005, and despite an increase in targets of 300% these were overachieved by 30% in 2006. Our training moves coaches through the A-N process, guiding them, offering coaching interventions and an overview of the A-N Coaching method.   However we are not prescriptive in how a coach works in each frame as we believe coaches must bring their authentic selves, personal styles and experience to the work. The approach is underpinned by a set of ethical values:  we believe our coaching approach will help individuals and organizations achieve success, because of these ethics, not in spite of them. 1) Individual Values and Development: To help each individual discover their 'charism', their unique gift to the world. 2) Humanizing Organizations: Striving for more humane organizations, accounting for human experience as well as for financial gain.
3) Environmental Sustainability: To act responsibly towards our natural environment locally and globally. 6) Good Faith and the Good Society: To commit ourselves to working from a place of 'Good Faith' to help create the 'Good Society'.
For some coaches these ethics may be underpinned by a personal faith, for others by a deeply held humanism; it matters not what underpins it but how we enact them. We are currently inviting potential coaches to contact us, and also for potential coach trainers and partners who may wish to get involved in our project.
Risk Communication, as it applies to organizational change, gives leadership a powerful problem solving communication toolkit that builds trust and fosters informed support among stakeholders. The Center's communication practitioners provide science-based collaborative techniques one-on-one or in groups with organizational leaders.
Utilizing proven science-based collaborative techniques, we excel at identifying key issues with high impact, producing strategies that prevent or mitigate high stress situations.
The Center's counsel and support is tailored to the unique and specific needs of your situation.
Pioneers in the development and application of advanced communication methods, we specialize in effective communication strategies during high stress, emotionally charged situations. While it is essential to convey facts clearly, that alone is often insufficient to quell people's concerns. The seafood industry is using traceability technology to boost transparency and efficiency along its supply chain.
The need for human resources managers opens opportunities for those in other fields to transition into the human resources profession. Knowledge of marketing, accounting, leadership and other management abilities can be essential to a restaurant's success. Using business analytics, companies explore data to make smart decisions based on relevant information extracted. The business world has embraced the use of analytics to streamline operations and improve processes. MSU is now offering for-certificate graduate certificates in Human Resources, Leadership and Management. Business professionals around the globe can improve leadership skills through MSU's Broad College 100% online courses. Professionals everywhere can access MSU's world-class education through courses offered 100% online. MSU now offers you the opportunity to work towards your Advanced Procurement Master Certificate, all online!
Organizational change management is designed to reduce potential negative fallout of any general, structural changes in a business. While change at the project level is important, it ultimately does not tend to extend beyond the boundaries of the project itself.
It is, therefore, important for companies to manage any organizational change as effectively as possible. As with change management in general, a successful organizational change management strategy will require effective communication between management and workers. Change at the structural level may lead to the creation of new departments or teams that focus on new business priorities.
Any type of change in the workplace can intimidate and frustrate workers who are used to a particular routine which may result in a resistance to change. Organizational change management is a process that requires detailed planning, clear goals, open communication and constant attention paid to feedback from workers. A quick and comprehensive look at the steps necessary to become a successful leader and the importance of strategic leadership development. Greetings change leaders and consultants and welcome to The Change Leader's Network Blog. In the blog, we will focus on leading change, specifically organizational change, but pesonal, relational, team, and social change as well.
Transformational change is challenging; change leaders fail at it more often than they succeed. We will engage you in dialogue about what we see is cutting edge in the field of change leadership, specifically conscious change leadership.
Through the blog, you will get an insiders look into The Change Leader's Roadmap, the nine-phase change process methodology that we have been developing for thirty years. With this extensively upgraded second edition, Dean Anderson and Linda Ackerman Anderson solidify their status as the leading authorities on change leadership and organizational transformation.
Read this great book by Dean Anderson and Linda Ackerman Anderson and learn how to use their multi-dimensional approach to lead transformation masterfully and consciously!
Dean and Linda are core to the field of conscious change leadership, and continue to stretch and push its boundaries in this rich and deep compendium. Having applied this methodology for two years to manage change inside Microsoft, it has been instrumental in our ability to land change effectively, engage employees and deliver results quickly.
This newest edition of The Change of Leader's Roadmap is an invaluable, comprehensive and practical guide for envisioning an organization's desired future, designing the structures and practices necessary to make it happen, and implementing them effectively. This is the next best thing to having Dean, Linda and the Being First team riding alongside your complex change initiative. After implementing more than 2000 business strategy and operational excellence initiatives, we set out to find the best change methodology and toolbox in the world. Transnational corporations, population increase, new communication technologies, the demise of natural resources and climate change, new social networks and social movements, have all led to social and organizational changes that demand a new form of leadership. It also was critiqued from the outset for being inhuman in its mechanistic approach to workers. It flourishes in manufacturing industries, and can be seen in the rise of the audit culture, where targets and goals are set and measured. Their focus on personal growth and self-actualization was readily translated to the workplace, and used by leaders to motivate individuals and teams, through job re-design and job enhancement to make work more satisfying and to produce team cohesion. This approach in essence was seen as more progressive and democratic.  It aimed to overcome the alienation created by the machine-like efficiency under the leader as Controller discourse. The Messiah appeals to individuals and society, promising salvation from the chaotic world in which a lack of control is experienced and where traditional community is diminished. They promote individual heroic leader models rather than the distributed and ethical leadership models that are required today, creating dependency and compliance cultures.
Eco-Leadership is to see the organization as an inter-connected living network, filled with humans, nature, buildings and technologies that require constant change and adaption. Delivering growth and short-term shareholder value is no longer acceptable as the sole measurement of success if we are to act ethically and responsibly.
Consumers are asking for it, retailers demand it, it fuels product innovation, it grows the company's markets around the world and, in many cases, it saves money. We then focus on their network, in order to see how this constrains the individual, and also what creative and resources are available to support the changes they wish to make. For individual leaders to realize their full potential to impact on teams and organizational change, the networks they are connected to must be analyzed and engaged with in more strategic ways. Taking the coachee into the Strategic realm then gives them oversight of where they need to be heading, and what patterns are showing in their own lives, their relationships and in the organizational network, which then helps them identify what emergent strategies they need to take.
Her Leadership Analysis offered a breakthrough as she had to completely re-imagine her leadership approach, then shaped her personal style to accommodate this new national role. Finally my coaching role was always to ensure Lynne  undertook a Strategic Analysis by supporting her to make strategic interventions, for herself and the organizational network. The transition became less painful as I understood both the inner and external complexities and demands required of me in my new leadership role. Staff commented that I was becoming calmer, I felt centred and present in my leadership role to a whole new level and dimension.  Simon was always there to support me but also to challenge, question and encourage my reflections.
Customer satisfaction rose from 87% to 91% over the same period and over ?2.5 million "surplus" was generated over both years. The A-N Coaching process directs the coach's attention to the five frames; and the end result is that coaches internalize these frames, making the A-N Coaching process an integral part of their work. Simon is an active academic, and will next year publish Coaching and Mentoring: A Critical Text by Sage Publications. When concern is high and trust is low, conditions consistent with organizational change, a departure from traditional communication models becomes necessary. Our senior consultants are experts in behavioral science, and are committed for the duration of the project.
Research shows that public concerns typically are based 95 percent on perceptions and only five percent on facts.
The pace of technology change, in particular, is accelerating, requiring businesses to oversee transitions to new processes and procedures on a regular basis. Specifically, organizational change management focuses on both the micro and the macro levels. Managing a successful organizational change can increase morale among workers and drive positive team building and job enrichment. However, it's important to stress that this communication must happen across all levels of a company. Many of the changes that businesses encounter today involve new technologies or communication systems. On the other hand, change may require the consolidation or elimination of existing departments. When change becomes inevitable, however, it is important to eliminate this resistance before starting the change process. Furthermore, if change can be incentivized, managers may find workers more willing to alter their existing routines. Thomas Hult from Michigan State University discusses what a professional needs to have a successful global management career. The purpose of The Change Leader's Network is to serve conscious change leaders worldwide with development, collaboration, and methodology. Conscious change leadership is an emerging field that combines learning, insight and methods from a number of other fields, in particular, systems theory, chaos theory, integral theory, organizaiton development, organizational learning, change management, project management, transpersonal psychology, and evolutionary science.
Some people suggest that we ought to focus on one role or the other, as executives and managers have very different worldviews, responsibilities, educaction, and needs than do consultants, but we disagree. There will be other guest bloggers along the way as well, all leaders in the field of transformational change and leadership.
We'll send you emails announcing updates to the blog and other valuable tidbits about leading organizational change. I am more aware when I am on auto pilot and trying to be more conscious in my personal life and at work.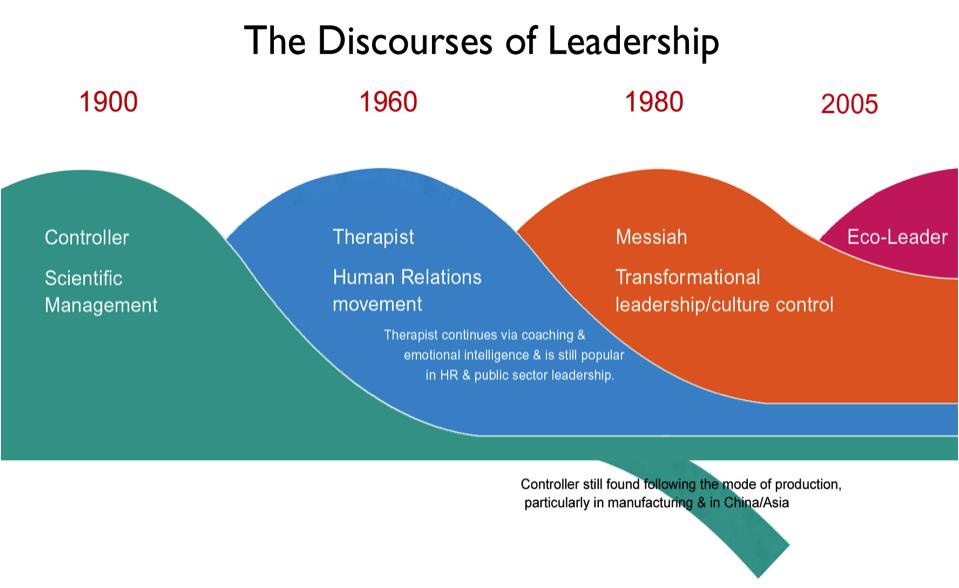 This is without question the most comprehensive approach for leaders who are serious about making change a strategic discipline.
This is a must read from two consummate thought leaders who have devoted their careers to developing highly successful change leaders.
Beyond Change Management is an extraordinary book examining the shifts in change management that have occurred over the years. Dean Anderson and Linda Ackerman Anderson get to the heart of change, the human touch, by using timeless techniques and tools. The Change Leader's Roadmap allows us to lead change with precision and minimal outside consulting, while at the same time growing change leadership capability internally. The book describes the change process in nine distinct phases and outlines the activities and tasks that need to occur in each phase. The Change Leader's Roadmap breeds confidence in senior executive "Champions" to guide not just a successful transformational change, but most importantly, to develop the mission critical organizational CULTURE that will ensure unparalleled return on investment.
The book provides conceptually grounded, real world, time tested tools and guidance that will prove invaluable to those faced with navigating the challenges of leading organizational change in today's turbulent times.
For example, "Controller" leadership reflects aspects of industrialization, and the leader as "Therapist" reflects social changes that highlight individualism and therapeutic culture. Ryanair and other low-cost airlines are very successful using Controller leadership to make the flights as efficient as possible. Work became a site for personal growth and achievement, a place to create meaning and identity. As the workplace rises in importance as a site of community, replacing institutions such as the church and family, so the corporate leader replaces the priesthood as a social character of influence (Steve Jobs for example). In the bank the unconscious dynamics affect the organizational culture and 'how they do things'. New Social Movement theory (Melucci 1989) offers new ways to understand how change takes place in organizations through social networks, beyond the ideas of management theory of change. We go to creativity and innovation; training coaches to 'look awry' and see things from a different place.
12 sessions allows the work to become deeper and have more impact, going through each frame in two sessions, with two at the end to return to important areas. Taking a Network Analysis of the national stakeholders she was working with and looking at the structures and the power, allowed her to  creatively restructure the organization, and increase her influencing capacity. Three months into the coaching sessions a huge shift began to take place in the organisation. Staff morale and commitment was extremely high with reward schemes and extensive staff coaching and personal development opportunities. Recent clients have been London Business School and IMD Business School, Switzerland, Global OD teams in the international banking sector, and the Hospice and Education sector.
Research studies on Risk Communication explain why this is so and suggest how to change the communication model for more effective results during difficult times.
People's behavior usually is predicated on perceptions – often misperceptions – that differ substantially from reality (facts).
When these changes require adjustments at the structural as opposed to project level, businesses are required to implement organizational change.
Incremental change is more of an evolutionary form of change and usually internally driven. Whether requiring workers to learn new skills, reallocating responsibilities and priorities or investing in new tools or software, organizational change management process involves a top-down approach to managing change. Change at the organizational level, however, affects all employees in a particular company, including the individuals and teams working on various projects. These factors can directly and positively affect productivity and quality of work, while shortening production cycles and reducing costs. Organizational change management is, by nature, intended to facilitate structural change, so attention must be paid to each constituent part of the whole. If a business wishes to remain current with new industry practices, managers need to ensure that employees are continually trained in any new technologies that they will be required to use.
In either case, workers face the prospect of significant disruption of their work responsibilities. This is achieved by increasing the forces for the change and decreasing the forces for stability.
Communication may work in many cases, but in others it may perhaps benefit managers to design a system of rewards for workers who undergo change.
In this blog, you will learn how to radically increase your success as a transformational change leader or consultant. The online version of The Change Leader's Roadmap has been closed to new subscribers this past year, but we will re-open it soon and make it available to Change Leaders Network members.
We will hunt for cool and effective methods for transformation and send them direct to your inbox. Beyond Change Management is an intelligent book by two of the most knowledgeable and accomplished masters of their craft, and it's one that every conscious change leader should adopt as their guide to creating more meaningful organizations. This book offers real, practical solutions for change practitioners to become extraordinary conscious change leaders.
Study it thoroughly, because the thinking, process approach and pragmatic tools really work! In coaching, the focus on goals, and measurable outcomes using coaching tools and technique driven approaches (Cognitive-Behavioural coaching for example) reflect this Controller leadership paradigm. Under the leader as Therapist, people 'went to work to work on themselves' (Rose, 1990).  Personnel departments were established, management consultants and a huge training and development industry flourished. The rise in the earnings of leaders graphically represents the increase of expectations on leaders since the Messiah discourse arrived. Eco-Leaders conceptualize organizations as eco-systems within wider eco-systems, organizations are fluid, always changing and are interdependent, a change in one part of the organization effects change in another part, and the connectivity between stakeholders and downstream, outsourced work, competitors and customers also are part of the organizational eco-system and have to be accounted for. The alternative of not having sustainable sourcing, of having to deal with the effects of climate change, is a much higher cost on business…It is time to change, that is why I am here. The child's school refusal was not pathological but was reframed as being caring, and helpful to the family. It relates to a risk averse, controlling culture emanating from the stuff of their work — 'money'.   Initially safe systems are put in place regarding how money is counted, and treble checked, and other checks are instituted to counter the risks associated with individual mistakes or unethical behaviour that can lose a bank huge sums of money and also its brand identity as a place of safety. The concept of the Network Society undoes much of leadership and management theory of the past century.
This can lead to new business models, career leaps, and to realize which frames need more coaching to develop yet unknown futures.
Effective organizational change management allows the company to maintain a constant state of evolution and facilitate periods of general business change, allowing workers to remain motivated and productive during the introduction of new technologies or procedures.
This is particularly the case if new technologies necessitate a transition away from technologies that workers have used for a long period of time. In such cases, organizational change managers must focus on the ways that restructuring can take place without encouraging excess stress on employees.
Structural changes are the ones with the highest potential to disrupt a large number of workers and therefore should be faced with detailed planning to reduce resistance to change. If change can be seen as a desired process rather than a disruption in routine, the entire transition period may proceed more smoothly than it would otherwise. We will provide tips, techniques and methods that we have developed and refined over the past thirty years with great success for our own clients. We suggest you read these books if you are interested in conscious change leadership as they provide the foundational knowledge and change tools to enter this worldwide dialogue and advancement of this field. Because the boundaries and separation between these two critical roles is often a huge detriment to leading organizational change successfully. Some will be consultants on our team or outside our organization who have valuable insights about the nuances of succeeding at organizational change.
In the 1980s, in the USA, CEOs earned 40 times the average wage, in 2000 (as the Messiah character) they earn over 475 times (Business Week, 'Executive compensation scoreboard', 17 April 2000).
This unconscious culture however spreads throughout the bank creating dependency and huge bureaucracy.
Linear hierarchies, fixed structures and roles are not 'fit for purpose' in this new environment. For this reason, organizational change tends to be felt at a deeper level and for a longer period of time. To do this, it may be useful to actively communicate with staff to address any concerns and highlight how these changes align with new company goals.
We will share cases, tell stories and take you into the trenches of working with senior executives of Fortune 500 companies, large government agencies and global non-profits. And, leaders need to learn many of the skills change consultants bring, as well as develop more of their worldview.
Paradoxically rather than reduce risk this creates a greater risk because, in this culture, employees lose their individualism, their capacity to think, to critique and ask questions.  Risk becomes outsourced to the bureaucratic system, which limits personal ethics (it wasn't my responsibility, it was the system) and diminishes reflective critique. The names will be withheld to protect the guilty, but you will learn what to do and not to do based on the successes and failures we have observed. The same is true of consultants: they need to develop more of a leadership mindset and skillset. Rogue traders then find it easy to exploit gaps, and huge systemic failures such as the collapse of Enron and the financial collapse are more likely to occur as nobody is asking the difficult questions. So what better way to promote this symbiosis and development than address both roles and the people in them as one?