The Secret Diary of Laura Palmer is a 1990 spin-off novel from the television series Twin Peaks by Jennifer Lynch. The novel is said to be "As seen by Jennifer Lynch," and is written in a matter-of-fact tone from the point of view of Laura Palmer, a small-town teenager —a "good girl gone bad"— who is abused, terrorized and murdered by the demonic entity BOB.
The book reached number four on the New York Times paperback fiction best seller list in October 1990, though some US book stores refused to stock it due to the graphic content. Lynch says she was told by her father and Mark Frost, co-creator of the series, to "be Laura Palmer," and that she "knew Laura so well it was like automatic writing." The book begins on Laura's 12th birthday in 1984, and steadily matures in writing style and vocabulary.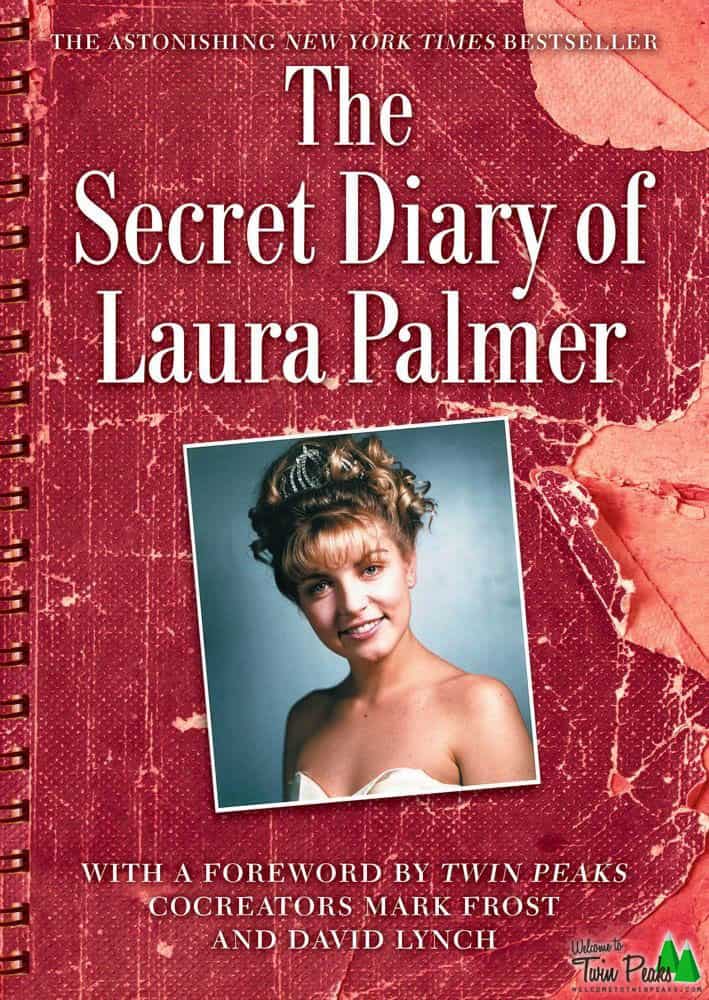 It recounts standard teenage concerns of her first period, her first kiss, and her relationship with her parents, alongside experiences of sexual abuse, promiscuity, cocaine addiction, and her obsession with death. Her slow realisation of BOB's identity is described, although pages are 'missing' from the end of the diary, which ends with an undated entry in late 1989, leaving the reader unable to reach a firm conclusion. Some of the entries are inspired by snippets read aloud in the show, but most of the book is original material that fills in some information about the character, whose murder in the series pilot was the premise for the show.You can check out a video of Lee reading a short excerpt of the book below. Lynch said that "the careful reader will know the clues and who the killer is," and BOB's identity as Laura's father is confirmed in the second season of the series and the 1992 film Twin Peaks: Fire Walk with Me.