You must have BEA WebLogic Platform administrator privileges in order to perform the following operations. Type in the URL of the BEA WebLogic Portlets for SAP system in the address bar and press Enter. Only the existing BEA WebLogic Portal user(s) can be mapped as the user(s) of BEA WebLogic Portlets for SAP. The Administrator has access to all the operations, which the Customer and the Employee can perform.
This topic contains procedures for viewing, creating, editing, and deleting an EIS instance. This section contains procedures for viewing, creating, editing, and deleting an EIS user mapping. The list of Portal Users matching the search criteria is populated in the Portal User Id drop down box. Selecting the Use Selected EIS Instance Credential option will use the Instance Name information, which you have selected in the previous step. Selecting the Allow Drilldown To EIS option as Native allows you to view the information in the Portlet though ITS (Internet Transaction Service).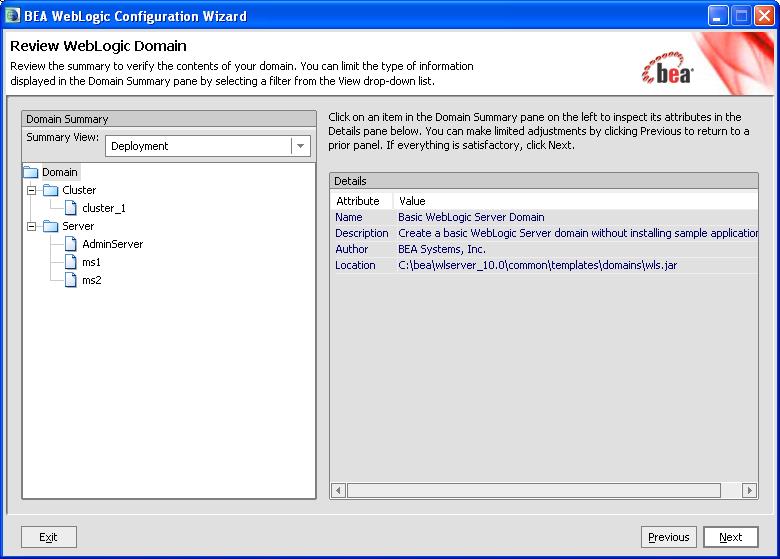 Selecting the Allow Detailed Information option as Target allows you to view the SAP window information in the Portlet. Select the Status of the user as Active to activate this EIS user account, otherwise select the Status as Inactive. This topic contains procedures for viewing, adding, editing, and deleting a BAPI for a portlet. Select the Purpose of the Portlet to specify whether it will be used for an UPDATE, VIEW or CREATE operation. This independent workshop is run by Frank Munz, Oracle Technologist of the Year 2011 and published author of WebLogic 12c: Distinctive Recipes and Middleware and Cloud Computing. Target Audience: Ideally you have some hands-on experience with WebLogic, but even if you are just starting and looking for an overview of the exciting parts you are most welcome.
Frank's consultancy, munz & more, focuses on Oracle middleware and cloud computing, offering a high-end training program worldwide. In addition to that, the Administrator has the privilege to perform administration tasks like Creating EIS Instances, Creating EIS Users, and Setting Up EIS Object Preferences.
Frank was running the popular Oracle and Amazon Cloud Workshops in 2012 and now presents a 3h workshop based on his new WebLogic 12c book in 2013.
We will examine the interesting new features of Java EE 6, the merged JVM, configuration management, debugging of memory leaks, stuck threads, deployment of configuration settings with application modules, performance tuning tools and mistakes, custom JMX MBeans, etc. An Oracle Virtual Box Image with all the examples will be provided at the end, so you take them away and use them any time you like on any computer. The workshop is suited for architects, administrators and those developers interested in more than just Java EE standards. Frank Munz has over 15 years' global experience with top middleware vendors such as Sun and Oracle. Also typically a VirtualBox image is provided so you can ran any example at any time and anywhere.