Benrik, the irrepressible force behind bestselling phenomenon This Book Will Change Your Life, returns with a whole new year's worth of hilarious daily guidance to add a little spice to your dull life. Richard Scarry, the prolific childrena€™s book author who has created more than 300 books since 1949, has quietly been updating his work to ensure that it would beA acceptable for modern audiences.
The subtle changes were noticed by Alan Taylor, a senior photo editor at The Atlantic who loved Scarrya€™s books as a child and noticed the changes in his own kidsa€™ books.
I love reading articles, and while I don't follow a lot of blogs, I read and enjoy blog posts that friends share on Facebook or Twitter.
Many of the nonfiction books I pick up are Bible studies, mommy help books (I need all the help I can get!), and books about finding balance. I think my preferences have changed because I'm in a different place in my life now than I was ten years ago and my needs that I want fulfilled through my reading are different because of it. I used to read quite a bit of romances, but over time I've become drawn to classic literature. When I started seriously writing in my early-mid twenties, I was a fantasy reader (looking for another Lord of the Rings to capture my heart), and so that's what I wrote.
I used to read a lot of Christian apologetics, from various authors, until I realized that I was just plowing over the same field in slightly different patterns. No balance books for me, unless someone can come up with an idea for balancing 26 dogs, writing, and reproducing parts for 70-year-old airplanes, all in the same day, every day. My writing has changed a little bit, but it's more a maturing of style rather than a change in direction. I read in the CBA and ABA as far as novels and always have but the bulk of my fiction consumption since publication are endorsements. Period specific research is critical in establishing the reader's emotional connection to the story.
I find is fascinating that in reading two books, The Colonel's Lady, and Courting Morrow Little, the author has the reader empathizing with the British in one book, and the Colonial rebels in another. Many authors seem to really enjoy the research aspect of writing–whether they write fiction or nonfiction. Oh, I read a terrific book a few years ago (thanks, Sarah Sundin!!) called Making Work at Home Work by Mary M. I still, however, tend to stick with the same favorite genres: mystery, thriller, true crime, historical fiction and nonfiction. They can be nostalgic or poignant, but more often than not, full of morals that we want to highlight for our kids. Who of you remembers Little Bear, Peter Rabbit, Rosie & Michael, Harry the dirty dog, Max and his wild things, and the Nightmare's in the closet? Love, love, LOVE those who reach out to lonely little kids and fill their worlds with beauty. Anyway, I read my favourites, craft books and work I'm either critting, editing or editing.
These days I'm also less tolerant of books with weak plots or that are poorly edited. As far as writing, while I love my Vikings and will definitely complete my two-book series, I can't wait to get back into contemp.
CHARLES DE BONIO is the kennel name for two authors who would rather wait and see what happens before giving out their real names. This Book Will Change Your Life has even greater ambitions than its forefather, aiming to subvert not only your own life, but the whole of society—as only Benrik can. Since the 1950s, our understanding of gender roles and ethnic relationships has changed, and Scarry has done a great job of ensuring that the children who love his books wouldna€™t be influenced by outdated gender norms. When I started as an agent with Books & Such, I was primarily interested in fiction and had a strong preference for YA books.
I don't know if they would be purchased or not, but how can someone buy something that isn't there?
Switching genres is not a great idea for a professional career, and I'm happy where I am.
And in both books, the writer's grasp of history, and evidence and depth of research, makes the reader all the more emotionally connected to the characters, the cause and the colours red and blue.
I have always enjoyed classics, and easy reads, and chick-lit, and historical fiction, and YA novels. I've always read a lot of non-fiction and still do, but my fiction reading is all over the place. I don't mind the occasional dystopian novel and I might read fantasy once or twice a year, but I stick with what I enjoy most.
Many of the picture books my daughter and I used to read possessed power in their simplicity, at times bringing me to tears.
I've find that they can incite thought provoking conversations that maybe would not have come up otherwise.
When we talked about controversial debates on FB, etc the other day, I thought that the thing I see debated most today is whether or not to teach kids cursive. I've spent the last year exploring paranormal and am getting ready to dive into some of the ABA military romantic suspense.
This Book Will Change Your Dog's Life is for owners everywhere who feel that puppy school is just not enough, that their dog is getting a bit rutbound, or who have maybe been Benriked themselves and enjoyed the experience.
However, one of them is a dog owner, and the other loathes self-help manuals, they are both professionals and have both written several other books, so their pedigree is long and impeccable. Part instruction book, part therapy, part religious cult, part sheer anarchy, this wickedly funny day planner will help you stick a spoke in the wheel of your routine, every day of the first year of your new life. I still enjoy reading YA stories and lots of other types of fiction, but I've found myself drawn more to nonfiction these days. Only when my daughter ran out of Cat Warrior books and I was finished with my own nonfiction book on surviving hardships (the Godly way) did I see it as a chance to branch out.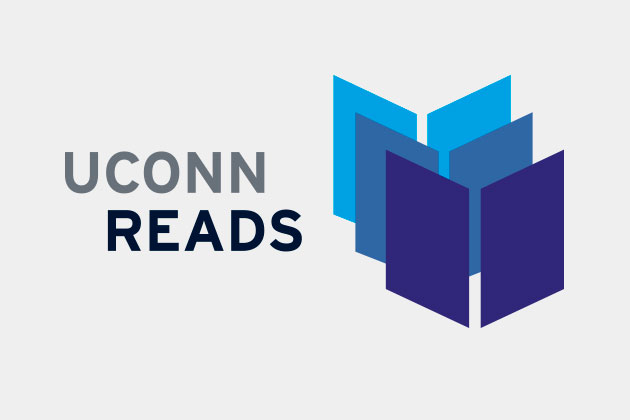 Currently I'm deep into the 18th-century reading diaries and letters of the time period. Sides delves into the seemingly hypocritical and traitorous psyche of the 19th century military and civilian mindset, when one group was deemed as friendly, and another were labelled as disposable.
Before I started blogging in 2007, I read mostly nonfiction about the Civil War and Lincoln.
First, with scented pens in my journal, and now on boring things like bills, and napkins while on hold with insurance. Hopefully my craft of writing is better as a result of reading with a writer's eye and then writing, writing, writing.
However, at this stage in my life, I can read those classics I was assigned in college and get a WHOLE lot more out of them, just from having lived a little longer (Silas Marner, for example).
My daughter needed something new to read, and I didn't see anything good for her in the animal area she loves (she is 13, but loves animal stories)! About fifteen years ago, I started reading classics, too, and I still read one or two a year.
I think my voice veers contemp, even when I'm writing histfic, which might also explain why I tend to write first-person.
Follow the instructions and by the end of the course, you and your dog should have successfully subverted the canine stereotype, and he or she will be able to embark on the next book on their own.
I read a lot of nonfiction now for my writing research, historical and sometimes psychology. I took a writing class on how to write for children and they asked us to pick an age group and I picked teens because you could get away with more description. When I decided to write for children and my children were younger, I wrote and read a lot of picture books. I liked spec-fic when I was in my twenties and thirties–all that speculating about the future. Each year I prepare a list of books I want to read in different categories: Classics, military and home-front support, Christian, and contemporary. I LOVE LOVE LOVE married main characters (most people reading this know that about me!) and I have recently discovered author Sarah Jio, who tends to use them AND weave an amazing story.
I may not read them all, or I may add other books recommended throughout the year, but by having a plan I read more books that satisfy me.
I also read some adult books from the CBA, and non-fiction about writing and research (historical stuff) but most of my reading is secular YA.