We've all been there: You're newly single, still reeling from the sting of being dumped by your ex -- and desperately trying to avoid texting him or her. But let the texts in the slideshow below be a warning to you -- though it's tempting to text, those post-split conversations never go as planned. It's a huge honor to be a maid of honor or a bridesmaid, and you'll experience many fantastic moments as a member of the bride's VIP circle.
Dilemma #1: You're asked to pay for a bridesmaids dress you can't afford, and everyone else seems fine with the price, so you don't want to rock the boat. When the bride shows you a few dress "finalists" to choose from, ask if you can speak with her privately. What to say: "These bridesmaid dresses are all very pretty, but they're more expensive than what I can afford. Don't be afraid to speak up: You may regret it if you don't, especially if you find out afterwards that all of the other bridesmaids thought the price was outrageous, too, but no one was brave enough to say anything!
Dilemma #2: You're asked to help pay for the bridal shower, and the requested amount for your contribution is much higher than what you expected.
What to say: "(Insert bride's name here) deserves an amazing bridal shower, but I can't afford to contribute (insert $X amount here) for (insert restaurant name here). Dilemma #3: The other bridesmaids have their heart set on a girls' getaway, but it's simply not within your means right now. If it's the bride's wish to plan a girls' getaway to Vegas, don't panic just yet: resorts have group packages that can be very affordable, and discount travel sites can turn up low-priced airfare.
Dilemma #4: You're being asked for your opinion way too often, and you don't know how to handle the endless barrage of text and email chains. Before you get upset, consider that the maid of honor is responsible for including everyone.
What to say: "You're working really hard on the wedding and doing a great job of including us all. Dilemma #5: The maid of honor or other bridesmaids never include you in the wedding-planning process.
Dilemma #6: You or another bridesmaid tries to run the show, so you end up stepping on the maid of honor or bride's toes. If you're the bride or maid of honor: "I know that you have good intentions, but I'm starting to get some complaints from the other bridesmaids, and having to tell them you're really a sweet person. If you're the bridesmaid: If you're the recipient of this "talk," don't fight back with excuses or complaints about how nothing would get done without you. Dilemma #7: You or another bridesmaid is an "outsider" who's having trouble fitting into the bride's social circle. Dilemma #8: The bride wants one thing for the shower, but her mom wants something completely different, so you're stuck in the middle. When moms are included in the bridal shower plans, they often help save the bridesmaids money--that's one perk to keep in mind if she's being a royal pain in the you-know-what. Your primary loyalty is to the bride, though, so when her mother pushes for something that's completely different from what the bride wants, take a deep breath, be calm and confident, and tell her the bride's wishes that were relayed to you. Don't complain to the bride about her mom's pushiness unless she truly acts out, like calling the caterer to change the menu that you and the other bridesmaids already set. Dilemma #9: The bride is so preoccupied with the wedding that she never asks you what's going on in your life.
If the bride is obsessed about the wedding plans, or she's in the blissed-out early phase, that topic owns 99.9% of her brain right now. This should make the bride realize that she's been too "all about me" not just with you, but probably with other people, too. Dilemma #10: The bride can never make up her mind about what she wants, and it's affecting the bridesmaids' plans.
It sounds like the bride is overwhelmed by too many options and she doesn't want to make any mistakes that she'll regret. If she's still leaving things until the last minute: Gently remind her that the bridesmaids can't start on their tasks and fulfill them well if they're waiting and rushing around for her to make up her mind. When she finally decides on something, tell her to stop looking at Pinterest wedding images from that category! The people who sent the breakup notes below seem to understand that -- and we highly doubt their significant others wanted anything to do with them after reading these little missives. I don't understand how you can smile all day long but cry yourself to sleep at night. You're really amazing, and one day, maybe very soon, you will find someone who really means the world to you and you will fall in love with them, and he will love you to bits.
We must see things and people for how they are instead of how we hope, wish, or expect them to be.
Handfuls of married folks, bridal magazines, bridal message boards, and sitcom pilots chalked my feelings up to simply being "cold feet." I was assured that my feelings were just wedding jitters, stress about the planning, excitement for the big day, and after a while I started to believe it. When I was drunkenly walking around my bachelorette party asking my guests "Should I get married?" my very honest and smart friend Margot said, "If you need to ask, I think you know the answer." Good point!
If you aren't someone who normally cares about party hosting or details, then you can maybe ignore this one.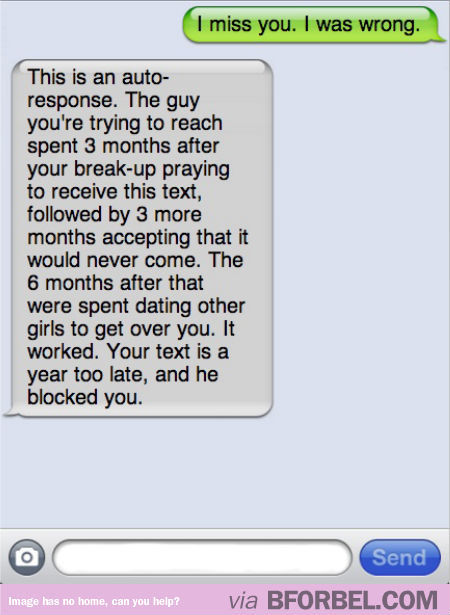 Two months before the wedding my sister was like "Uh, are you going to pick out bridesmaid dresses for us anytime soon?" I wasn't actively planning because I wasn't actively sure that the wedding would happen. When I got engaged, my fiance moved from New York City to the suburbs of Boston because I insisted I wanted to quit the entertainment business and live in the 'burbs near my family like a "real grown-up." A month into my ridiculous plan I started traveling to New York a lot, alone.
Some gals go nuts with Bridal Bootcamps shrinking down to an impossible size to fit in their gowns, and some gals (me) go on a bender of binge drinking and eating making themselves fit uncomfortably in their own skin. If you find yourself overindulging in unhealthy habits, you may want to figure out why (this is a general life rule, not just pre-wedding).
I know for myself, when I am in a good place in life I am balanced, I take care of my appearance, I take care of my digestive tract and liver. I cried when I went wedding dress shopping, partly because nothing fit right and partly because every time we put another deposit down on something for the wedding, I felt more and more like I couldn't bail. I was in a funk, a major one and I don't think most people who are excited to get married drunkenly walk around Times Square alone at night with sunglasses on to hide their tears as they judge "happy" tourists (yea, I did a lot of that too). I hate the image of the guy being weighed down by the "ol' ball and chain" because sometimes it's women that feel weighed down, sometimes women wonder what else is out there, sometimes women (gasp!) fantasize about other people.
I married my college boyfriend who at the time had been my only real long-term relationship. I didn't have much to compare us to and so I found myself constantly thinking about dating other men. I thought I was being so progressive but I was actually just trying to satisfy my curiosity for the single life while keeping the security of a relationship. I can't tell you what "normal" is as far as crushes, fantasies, flirting, openness go, only you and your partner can figure that out, I just know that if I ever get married again it will be because I am super focused on the man I am with rather than being super focused on the men I could have been with. Timing is everything, and when I got married I wasn't ready but I did it anyways because I couldn't think of a good enough reason not to, now I know in retrospect "I don't want to get married right now" is a reason enough. Give us your juiciest, wildest, weirdest and embarrassingest (it's a word) hook up stories! Take a look at the cringe-inducing texts below -- and whatever you do, don't follow their lead.
However, with so many different tasks to complete, purchases to make, and personalities to deal with, bridesmaids may have to solve some etiquette challenges before they can pop those champagne corks.
Here, smart solutions to your toughest questions (that you've always secretly wished you could ask!). I want to be sure I have enough funds to help throw a fantastic bridal shower for you as well.
If you hear back from the bride that your new dress options are welcome, get it done right away so that the bride doesn't get anxious about this task taking too long. The bridesmaids may see it as a worthwhile deal, so they don't have to spend their weekends slaving over party plans and DIY projects. Check out all of the details and do diligent research before saying "yay" or "nay." In addition to travel and lodging, you'll need to factor in bar tabs, celebratory dinners, and other expenses, which can add up. For example, a boutique bed-and-breakfast nearby would give you the same bonding time, and you'd be able to spend more on activities, like a fine dinner, winery tour, or shopping.
Maybe she was previously a bridesmaid who had a steamroller MOH to answer to, and she vowed never to be that way.
If you keep getting nos, then you'll have to accept that the MOH isn't going to share the tasks. Or, if you all live far apart, create a private Facebook group and have everyone share five fun facts about themselves.
For example, if you're a relative of the groom's and you don't want to attend the bachelorette party because male dancers will be there, suggest that the group take the bride out for dinner first, so that you can attend that portion and then bow out later, with no pressure about "bailing" on the bridesmaids. Some moms latch on to the shower because they're not as involved in the wedding plans as they'd like to be, or maybe they're just very enthusiastic by nature. While you want to spare the bride the embarrassment, her mom is more likely to take "no" for an answer if it's coming from her, not from someone she doesn't know that well.
If you start to tell her about a problem you're having or a great thing that happened at work, she just starts talking about her day again. The wedding is on her mind, and when someone is laser-focused on something, this is what happens. For example, if she's working on centerpieces, she can include that she hates greenery, bright pops of color, etc. When she hears that her stall tactics are stressing everyone out, she may work harder to make decisions in a timely manner. It gets the job done and allows the dumper to conveniently sidestep all the awkwardness that comes with doing it face-to-face.
If you start to weep for humanity, cheer up: it could have been a lot worse -- they could have broken up via text message. I love the feeling you get when you're around someone you have feelings for, I love how happy it makes me, I love being able to have someone to talk to at all times, having someone make you smile and laugh. Because one day, you might wake up from your sleep and realize that you lost the moon while counting the stars. While some of my good friends listened and understood my hesitation, the greater population did not.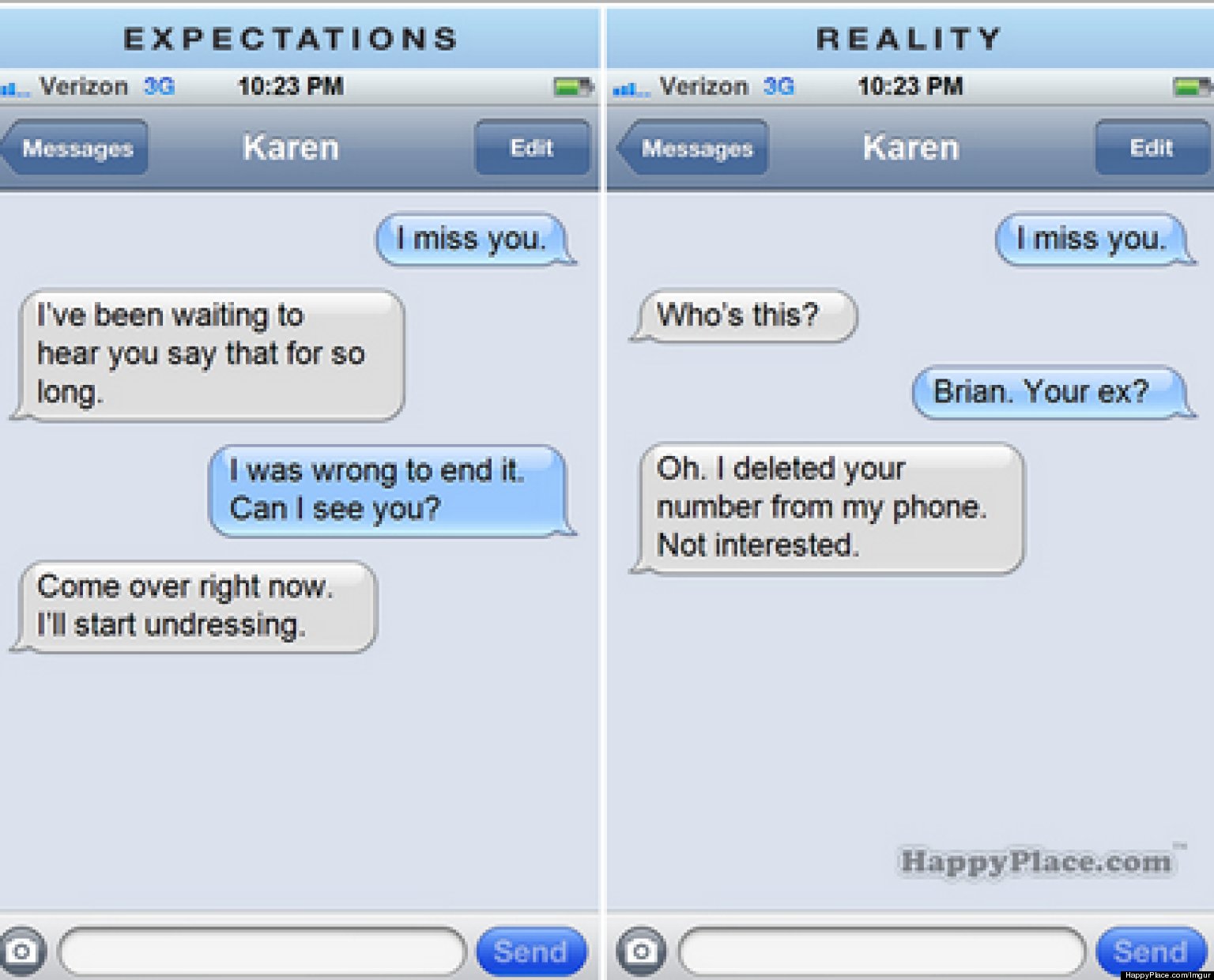 My fiance and I had been dating for seven years, we got along great and he was (and still is) one of the most amazing men I have ever met.
I usually love planning things, I like organizing fun stuff to do, I like being a thoughtful hostess, I like events. It did happen, and it was lovely and fun but it wasn't the kind of party I would throw in a good state of mind. Before I knew it my fiance and I were spending more time apart than together and it didn't bother me. I was trying to escape by drinking most nights a week (not in a celebratory wedding way), eating my feelings (not in a celebratory cake-tastings are fun way), and just taking overall horrible care of my body.
I cried at my rehearsal dinner when my fiance's dad gave a beautiful speech about how he was still madly in love with his wife (my fiance's mom) because I was jealous that I wasn't madly in love.
It's common and normal for men and women in amazing committed relationships to think about other people.
Some folks can be with their high school or college sweethearts and be totally happy never considering the other options, good for them, I was not one of those girls. So I suggested to my fiance that we have some openness in our relationship because after all we were super cool enlightened soulmates that knew we'd be together forever.
If you are getting married because you feel pressure from your partner, your family, society, you are afraid to be alone, you are afraid no one else will love you again, you're getting older, all your friends are married, you want wedding gifts, you don't know what else to do but get married: DO NOT GET MARRIED. Or, can we possibly plan a brunch instead of dinner, to help cut down on costs?" Don't go into detail about all of your financial crutches, especially any upcoming vacations, because no one will sympathize with you when you have a big Aruba trip coming up. This makes you a valuable member of their team, rather than a complainer who doesn't want to pitch in. Remind yourself that you're lucky to get asked for your opinion when so many other bridesmaids are just told what to do. Would it be possible to plan an in-person meeting with the rest of the girls to go over everything? No pouting, no refusing to share ideas if they're not going to be heard, and no causing drama--even if your feelings are hurt.
Discovering shared interests--watching the same TV shows, training for a half-marathon--can give them things to talk about with one another. This will give her a sense of accomplishment and help her get over that initial hurdle of where to start. How your best friend can become your worst enemy, or how strange it is when your worst enemy turns into your best friend. He is a "catch." And since the creation of girls, we've been taught that catching him is the ultimate achievement.
Yet rather than face the truth that I simply did not want to get married (at that time) I instead faced my fiance on the altar. Getting married is a decision that should only involve the two people getting married to one another. So if you are avoiding spending time with the person you're planning to spend the rest of your life with, maybe reconsider.
Pay attention to your vices, chances are if prepping for your wedding involves abusing your body you might want to put things on hold (including that fifth cocktail). It's a tough thing to figure out since big life changes can make us all emotional, so be sure to take some time (meditate, go for long walks, journal, sit in silence, whatever works for you) to figure out if you're crying tears of joy or tears of sadness. I couldn't figure out if I was staying with him because he was "the one" or because he had just been the only one so far. I know some people have open relationships and it works out great, but that wasn't the case with us because we weren't totally clear on the rules and our feelings. Put them on your Facebook to send a subtle message (or not so subtle), or just share them on your private blog. If her messages are coming in way too frequently, or she expects an answer during inopportune times (e.g. That your wedding day is the "happiest day of your life." That once a ring is on our finger everything will be OK. Yes, your wedding day is an important day but more important than your wedding is your relationship with your future husband. Hope you like these quotes with pictures DISCLAIMER: All images are copyrighted by their respective authors. How the people who once wanted to spend every second with you, think a few minutes of their time is too much to spare. Do not hate because someone broke your heart, or because your parents split up or your best friend betrayed you.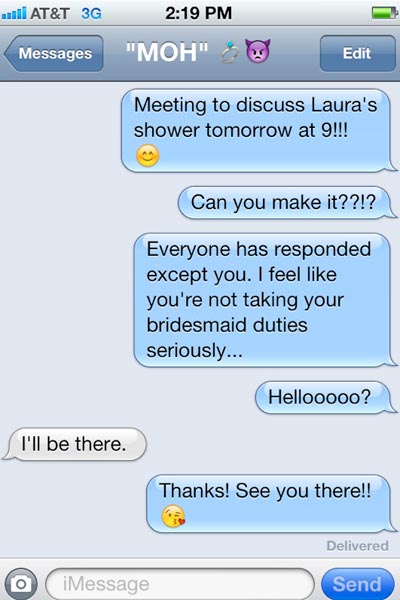 Comments to «I dont want my ex back i just want him to miss me jeans»