Change last name legally
We have just received the sad news of the death of Sayadawgyi U Pandita-bhivamsa, our beloved teacher and perhaps the last of this great generation of Dhamma masters. We want to express our immeasurable gratitude to him for the depth of his wisdom and metta, the power and beauty of his teachings, and the force of his being as a true disciple of the Buddha.
His unbounded generosity and dedication to the Dhamma was something that benefited all of Vipassana Hawai'i's teachers and therefore impacted all of their students to a degree that is beyond measure. We offer our deepest compassion to his many centers and communities around the world that will feel the painful loss of their great teacher. This year marked the 21st anniversary of our annual retreat at Kyaswa Monastery and of the community development programs funded by the MettaDana Project. Announcing the 2016 Spring Hollyhock schedule, two retreat opportunities at one location on beautiful Cortes Island, British Columbia, at the Hollyhock Centre. Participants may attend the full fourteen day practice, or come during one of the following weeks. Request a Reservation for This Program Register early to ensure your program and accommodation choice. Sayadaw U Lakkhana:  Sayadaw U Lakkhana served as the Abbot of Kyaswa Valley Monastery in Sagaing Hills, Burma.
Jesse Maceo Vega Frey moved to the Island of Hawai'i in 2011 to serve as key support for the Hawai'i Island and O'ahu sangha.
Vipassana Hawai'i frequently invites and sponsors other teachers in the Vipassana tradition. Sayadaw U Pannananda is Kammatthanacariya (meditation teacher) at the Malaysian Buddhist Meditation Centre, Penang. Lynne Bousfield has been studying and practicing Buddhist meditation for more than 30 years beginning in BodhGaya, India in the mid 1970's. U Hla Myint has 22 years of monastic training and a PhD in Buddhist Studies and Pali language. Pat Masters has over 40 years of meditation experience in Vipassana, Zen, and Tantric forms of Buddhism.
Xuan Huynh studied with the renowned Sri Munindra several years ago and was greatly impressed by talks about two particular students of his in India.
Mark Nokes? has been practicing Vipassana meditation since 1996, when he was introduced to the Dhamma, with the encouragement of his wife Paula, by Gil Fronsdal. Paula Nokes began practicing transcendental meditation in 1994 for health reasons, and discovered a lasting interest in Buddhism and mindfulness meditation after attending a series of introductory Vipassana classes taught by Gil Fronsdal in 1996. Jake Davis began practicing at age 14, with Steven and Michele, and went on to spend nearly a decade practicing, studying, working as an interpreter, and training as a monk under the eminent meditation masters Sayadaw U Pandita and Sayadaw U Lakkhana of Burma. Julie Seibt works with movement, stillness and breath to help her clients discover a refreshing sense of ease.
Rebecca Bradshaw is the guiding teacher of the Insight Meditation Center of Pioneer Valley, MA. Grove Burnett is a nationally known meditation teacher and trainer in the practice of mindfulness. Greg Scharf has practiced with Western and Asian teachers in the Theravada tradition since 1992, and has been teaching residential retreats since 2007. Vipassana Hawai'i strives to promote the teachings of the Buddha as preserved in the Pali Canon of the Theravada Buddhist tradition.
We transmit these practices to our students by developing empathic relationships and responding to the particular conditions of each individual. By providing a supportive space for sangha activities, we strive to develop mutually beneficial relationships between all members of our community, from the VH Board of Directors to teachers and sangha, from any being affected by our conservation and agricultural projects in Hawai'i to anyone involved in humanitarian programs in Southeast Asia, from immediate to wider community.
Through guidance, training, and personal realization, we hold a vision of the impact of this work over the next seven generations, and charge each new generation to act with a vision for the next seven generations. Generosity: Giving support to one another in our lives and practice is the foundation of our organizational goals and support network. Noble Eightfold Path: The guidelines for peace set forth by the Buddha for engaging with ourselves and the world through careful and considerate action. Seven Generation Sustainability: To support our goals we also look ahead seeking to make decisions that benefit our children seven generations into the future.
We are saddened by his death but are boundlessly inspired by his life and we aspire to help continue the dispensation of the Buddha's Dhamma in accordance with his transmission to us.
We hope that anyone who knew him or was touched by his teaching make sure to spend time in the coming days practicing diligently to honor the gift of this incredible practice of vipassana and its power to create the conditions of liberation from greed, hatred, and delusion in all of our hearts.
Sit these meditation retreats with both Michele McDonald and Steven Smith and supportive staff.
Steven had decided to offer another retreat in June at this amzing Thailand location, Jungle Yoga. Smith co-founded Vipassana Hawai'i in 1984 and in 1995 founded the MettaDana Project for educational and medical projects in Burma. He began his study in England in 1969 before being ordained as a Buddhist monk for one year in BodhGaya, India in 1971. As successor to the late Mahasi Sayadaw he was the guiding teacher at Mahasi Meditation Center until 1991 when he founded the Panditarama Meditation Center in Yangon, Burma.
He developed several programs of study for Kyaswa and under his guidance the monastery became a focal point for western meditators to experience the full transmission of the Dhamma in a classical teaching setting. As a teacher of Vipassana (insight) meditation within the broader context of the Theravadan Buddhist tradition, his teaching aims to inspire the skills, determination, and faith necessary to realize the deepest human freedom.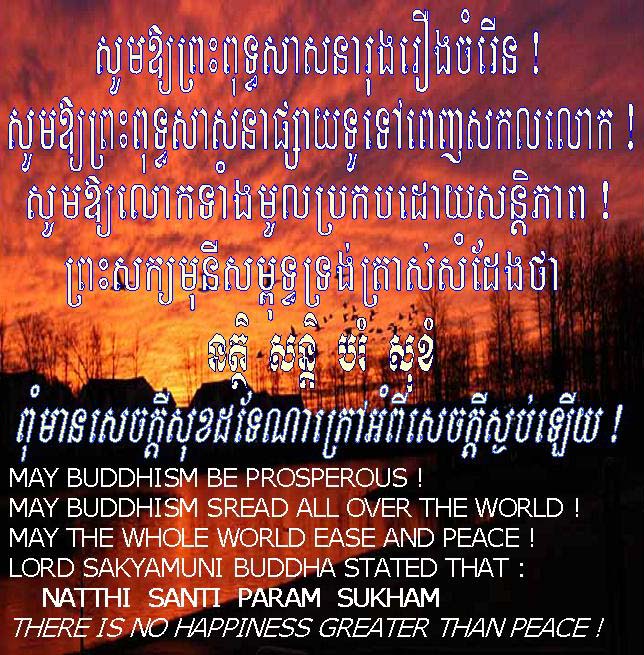 From 1982 to 1994 Sayadaw was a Dhamma Lecturer and taught Pariyatti at Mahabodhi Pariyatti Temple in Yankin Township, Yangon. In 1994, Sayadaw practised Vipassana Meditation at Panditarama Shwe Taung Gon Sasana Yeiktha, Yangon under the overall guidance of Ovadacariya Sayadawgyi U Panditabhivamsa. Since 1980 she has returned to Burma regularly to undertake intensive practice and develop her understanding of meditation and Buddhist psychology.
A former assistant meditation instructor at Mahasi Meditation Center in Burma he remains a close disciple, translator and teaching assistant of Sayadaw U Pandita. She has a Masters Degree in Buddhist Studies form UCLA and has taught Buddhist Studies in India and Japan for almost twenty years. He has been practicing Vipassana for over 20 years with several renowned teachers including Sayadaw's U Pandita, U Kundala, U Lakkhana, Sri Munindra as well as Steven Smith, Michele McDonald, Kamala Masters and Grahame White. Both women yogis had attained deep dhamma experiences practicing at home after attending a 10 days Vipassana retreat. He has engaged in extensive periods of intensive practice in Hawai'i and California as well as in Burma at Mahasi Buddha Sasana Yeiktha. She has practiced with several teachers in Hawai'i and California as well as in Burma at Mahasi Buddha Sasana Yeiktha. He began Vipassana Meditation in the early nineties when he was introduced to it by Michele McDonald.
He brings together a deep experiential understanding of Buddhist practice with an intellectual training including study of the Pali texts, a PhD in Philosophy and Cognitive Science, and ongoing research on meditation. Ease of body emerges from reduced pain, improved stability, flexibility, mobility and strength.
She leads vipassana retreats, including Spanish language courses, emphasizing embodied clarity and kindness.
He is founder and guiding teacher of the Vallecitos Mountain Ranch and has practiced meditation for over 25 years.
Prior to formal meditation practice, her spiritual journey included a foundation of Christian mysticism, Native American spirituality, and contemplative self-inquiry practices. These teachings aim at the happiness of total peace through mindful presence with life as it is unfolding; no part ignored or left out.
The cultivation of wisdom creates an environment of discernment that sees the difference and is ultimately beneficial to all those around us. Through love and compassion we offer the pure wish for peace and happiness and freedom from suffering without regards for compensation or return on investment. This serves as the guiding vision for our footprint on the sacred land entrusted to us as we integrate agricultural and conservation programs to sustain our operations and practice.
If you can't make the Sunday Sittings but want to join us, do so on the Insight Timer. Experience seven days practicing Mette, unconditional love, and the other Brahma Viharas, wise compassion, empathetic joy, and equanimity. Beyond her commitment to the Vipassana Hawai'i Sangha, she teaches extensively throughout the United States, in Canada, Burma, and various locations around the world. Also in 1995 Steven helped establish the Kyaswa Valley Retreat Center in Burma, headed by Sayadaw U Lakkhana, Abbot of Kyaswa Monastery. He took a primary role in the establishment of Vipassana meditation in the tradition of Mahasi Sayadaw in Australia and co-founded the Blue Mountains Insight Meditation Center outside Sydney. Sayadaw has been a devoted monk since taking novice vows at the age of 12 and full ordination at age 20. Like U Pandita, Sayadaw was a devoted monk since taking novice vows at the age of 12 and full ordination at age 20. A student of Michele McDonald, his approach is rooted in the tradition of Mahasi Sayadaw of Burma and encourages an exploration of the relationship between ethics, insight, and action. Before coming to TMC in May 2011, he was the chief meditation master at Malaysian Buddhist Meditation Center (MBMC) in Penang, Malaysia from 2003-2010. After his practice and further study under Sayadaw-gyi U Panditabhivamsa's guidance, Sayadaw U Pannananda taught Vipassana Meditation and gave Dhamma talks as an assistant meditation teacher while living at Panditarama Yangon and was the religious advisor and resident monk of Vipassana Meditation  Centre in Singapore from 1999-2012. She helped establish Vipassana meditation in Australia and was a co-founder of the Blue Mountains Insight Meditation Centre (BMIMC). He has translated numerous Burmese dhamma books and dhamma discourses and has authored Meditation Lectures, Conditional Relations in Daily Life (from the abhidhamma) and Pali Language Lessons for English readers. He has a particular interest in the direct experience of the classical understandings of the Buddha's teachings. In addition to Gil Fronsdal, influential teachers include Grahame White, Carol Wilson, Guy Armstrong, Joseph Goldstein, and Jack Kornfield.
Some of the teachers who have helped to shape her practice are Gil Fronsdal, Grahame White, James Baraz, Carol Wilson, and Sylvia Boorstein. Ease of mind arises as we learn to respond with clarity to thoughts and emotions, rather than react habitually to our conditioned mind. He trained with internationally renowned meditation teacher Jack Kornfield at the Spirit Rock Meditation Center. Since 1987, Linda has led sitting groups, managed retreats, and served as a Board member in the Vancouver meditation community. We aim to preserve these classical teachings through the wise application of them in our modern lives and on the land in our stewardship.
Then stay for the second seven days, or just sign up for part two, focusing on the first of the Brahma Viharas–Metta or LovingKindness.
Michele has been a quiet pioneer having being the first woman to teach a formal retreat in Burma, side-by-side with a senior monastic figure, Sayadaw U Lakkhana, Abbot of Kyaswa Monastery. Now, Grahame leads introductory and day long courses in Sydney and regularly teaches longer intensive retreats in the US.
He came to prominence in the west when in 1984 he led a 3-month retreat at IMS in Barre, Massachusetts. From 2000- 2003, he was an assistant to Sayadaw U Pandita at Hse-minegone Meditation Center in Bago, Myan-mar. For many years, he has taught the Theravada Tradition to the students of the Antioch College Buddhist Studies Program in Bodh Gaya, India. Mark retired from his job as a Silicon Valley physicist and engineer in 2002 in order to pursue his meditation practice more fully.
Over the years other teachers and influences include Sayadaws U Pandita and U Lakkhana, and Dr.Thynn Thynn. He has taught mindfulness trainings for the Yale Law School, lawyers and judges, and many nonprofit organizations. She has also worked as a psychotherapist for twenty-five years and currently continues to work as the Executive Director of the Westcoast Dharma Society.
Having worked with a wide range of Asian and Western teachers, Michele is most inspired by her practice with Dipa Ma and Sayadaw U Pandita and more recently in Burma with the Mya Taung Sayadaw. Anchored in the Theravadan Buddhist Burmese lineage of Mahasi Sayadaw since 1974, he was trained and sanctioned as a teacher by revered monk and meditation master Sayadaw U Pandita.
Grahame has been leading and co-teaching retreats with Sayadw U Lakkhana, Steven Smith and Michele McDonald, as well as helping to guide the Hawai'i sangha in its ongoing practice. He is the author of In This Very Life, and is the sanctioning monk behind Vipassana Hawai'i Founder Steven Smith, to becoming a leading teacher of Dhamma in the west.
Jesse was a co-founder of The Stone House, a center for spiritual life and social justice in Mebane, NC and was a board member of the Buddhist Peace Fellowship for several years. She was responsible for introducing insight meditation into pain management at a major teaching hospital in Sydney where she continues clinical consultation. He was trained as a Community Dharma Leader at Spirit Rock Meditation Center and currently does research on the medical benefits of mindfulness practice. She studies mindfulness under Steven Smith and Michele McDonald, teaching movement classes to support a meditation practice at their Vipassana Retreats in Thailand and Hawaii.
Grove has had a distinguished career as an environmental lawyer and is co-founder of the Western Environmental Law Center, a nonprofit environmental law firm. She is a graduate of the IMS teacher training program and has been teaching meditation since 2001. She appreciates teaching at many levels of practice and has enjoyed teaching three-month retreats for experienced students as well as developing meditation retreats for youth.
Steven divides his time teaching Vipassana and the Divine Abodes (loving-kindness, compassion, joy, equanimity) meditation retreats around the world, and assisting Burmese refugee communities along the Thai-Burma border.
He has also helped pioneer a workshop format that enhances the transfer of mindfulness from the formal sitting practice into daily life.
Lynne actively incorporates meditation into her general clinical work with clients with a range of difficulties. He frequently offers free mindfulness workshops for the community as well as an ongoing free online course. He is particularly interested in applying mindfulness, loving kindness, and compassion to daily life practice. As an Asian Bio-Energetic Therapist, Master Reiki Teacher, and Thai Massage Therapist, Julie brings a holistic, compassionate and mindful approach to well being. He has been named six times to The Best Lawyers in America which lists the top 1% of the nation's lawyers. Her teaching emphasizes lovingkindness, the awakening heart of bodhicitta, and unshakeable trust in the unfolding of our experiencing.
Her style of teaching emphasizes helping individuals find entry points into stillness that are natural for them. Grahame returns to Myanmar (Burma) each year in order to deepen his practice and study of the Buddha's teachings and at times assist in the teaching of Vipassana retreats for foreigners. Her emphasis in her clinical work is on the application of meditative practice as a means of understanding and transforming suffering into the foundation for insight. Julie's passion is to inspire others to listen to their inner wisdom as they journey down the path to optimal wellness in each stage of life. She encourages an understanding of the path of insight and a gentle strengthening of mindfulness and concentration so that, ultimately, people can access the peaceful depths of their experience in every moment. Grahame teaches a classical tradition of insight meditation with a relaxed, accessible style. Lynne is regularly invited to speak and present on her clinical work at national and international psychology conferences. She teaches meditation classes in Sydney as well as annual retreats with Steven Smith in Australia and New Zealand and with Steven and Michele McDonald in Canada.
Comments to «Dhamma vipassana hawaii»
Samirka writes:
11.09.2015 at 20:36:47 Committee member of Non secular and Meditation Sub-committee by sending an e-mail to Hemal.Ratnakara@ you are requested to imagine body.
reper writes:
11.09.2015 at 10:39:33 Mindfulness For Youngsters The month-to-month silent.