Change last name legally
Even more than the specific projects, I love the information at the beginning of the book and all of the fantastic tips in the sidebars of the pages. In February the Central Ohio Modern Quilt Guild began its first member challenge, and I was excited that it was based on color. The initial designing was done on AutoCad, and from there I was able to print out my templates for English paper piecing (EPP). I debated about which technique to use for assembling this design, but ultimately I decided that EPP would allow me to eliminate some of the seams, creating a more streamlined visual design. I was intrigued by the idea of embracing the color gradients as a design element for this project, so I decided that the most effective way to achieve this look would be to dye a set of fabrics in each color. Recently I have done quite a bit of ruler work with lots of starts and stops in my quilting, so for this project I challenged myself to quilt with no rulers and no design based starts and stops.
We have had lots of wind this month which has made it challenging to get decent photos, but this shot of the quilt trying to blow away does show the quilting off nicely! Its already time for the second quarter of the year, and another long list of desired goals! This month, I am so excited to be going to Paducah for the American Quilter's Society Quilt Week.
The Central Ohio Modern Quilt Guild has our presentation of our color challenge quilts this month. So far I have Drafted the pattern in AutoCad, dyed the fabrics in a gradient, and done the English Paper Piecing. This month one of my local quilt groups, The Columbus Modern Quilters, had a swap of one hour baskets, and I was eager to sign up.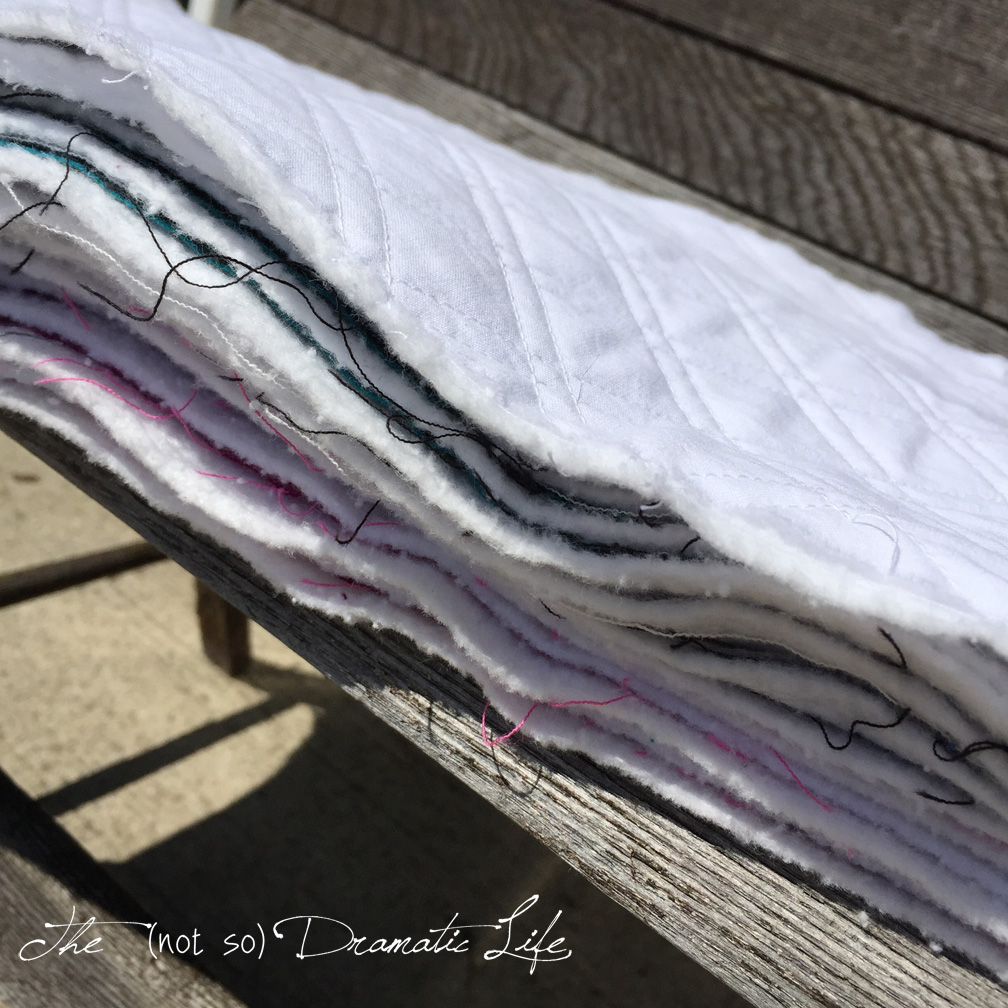 My partner listed Carolyn Friedlander as one of her favorite designers, so I thought it would be fun to make a basket entirely with her fabrics. For the interior, I used a strip of orange fabric that matches the arrows on the exterior of the basket, and finished it off with a wide grid that also coordinates with the basket exterior.
Comments to «Secret life of the sewing machine video»