Backkk to the topic lol Todays post is about Crate and Barrel's "Hunter Trunk" that I have owned for several months now. I needed a coffee table really bad and searched and searched for something that was in my budget and fit my "style". You better bet I jumped on that deal like like a lion pouncing on a gazelle and I wasn't going to let it go (hmm strange analogy? All in all, I really hope some of you consider checking this trunk out for yourselves or suggesting it to someone else because it is so wonderful. I like to write about everything that interests me and things that I believe would be helpful to you.
I asked several Crate and Barrel's in my area if they were selling the floor model of this trunk.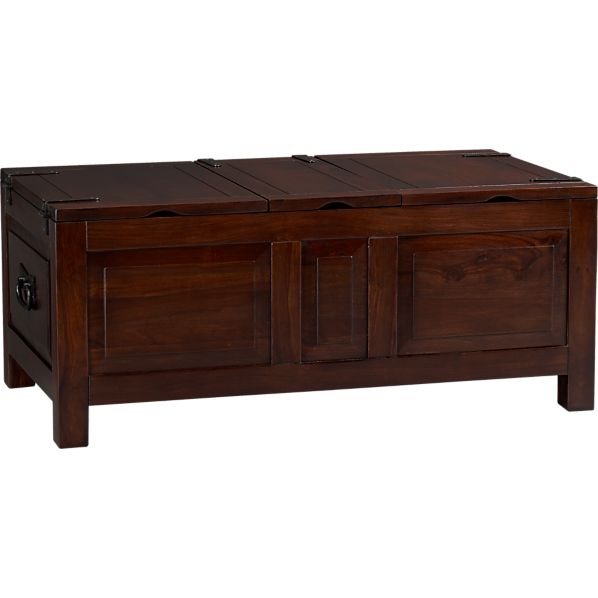 Well, I got a call back within a day or two telling me the floor model is, in fact, for sale, it will be 30% off and there is a waiting list for it and I'm on the top! There is a cute tray inside of it to hold remotes and magazines, a wine rack (which I took out, I'm not huge on wine) and 3 giant storage compartments for blankets, games, pillows whatever. Nothing that a good wood pen and a forgiving eye won't fix lol Plus, I don't like have really fragile furniture you can't really use. Bringing me back to my point above of this trunks semi-delicateness, when you move the trunk around do not use the handles on the side. Floor models are typically a little beat up from moving around the store and being handled by customers so retailers will sometimes offer an additional discount on them. I've never really been a coaster police type before but the Shesham wood the trunk is made of is delicate.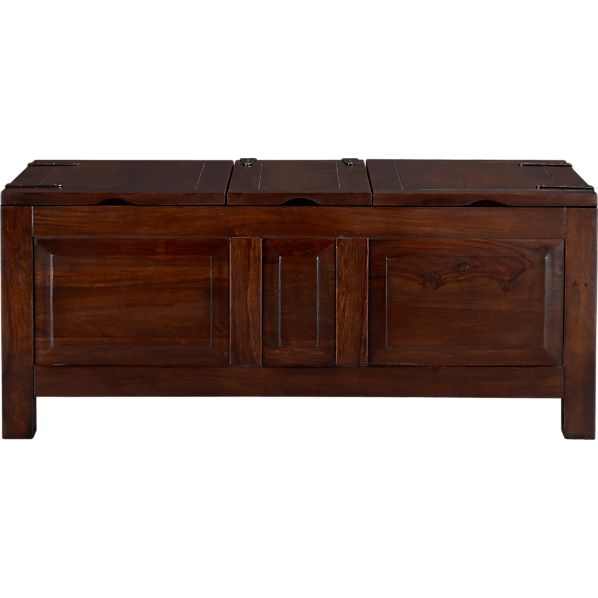 Those are for decoration and will most definitely break off if you do this (trust me, I tried).
Also, the center top lid that swings backwards is attached by two chains and a small hinge that I feel could snap easily if children (or rowdy adults?) lol were around.