Common journalistic wisdom has it that it takes three examples of a phenomenon to make a trend. This was less about cats, in other words, than it was about humans and our relationships — an idea I'd say (and have said before) applies to the vast majority of pet owning and pet-owning-related creative endeavors. As soon as the cats arrived the morning of the ribbon cutting, they were jumping out all the holes in the fence, climbing into the joists in the ceiling, and trying to get out the window.
Cat-proofing the gallery is presumably something that Rhonda Lieberman, the curator of The Cat Show at White Columns (opening this Thursday) has thought about as well.
Back in the mid-'90s, I lived in a loft in Long Island City (LIC) and started tending an outdoor cat colony in an empty lot on my street. I am also sure that much like many people today, the ancient Egyptians were simply swept away by the combination of charm, softness, and stern character of cats.
On the surface, the pedagogical urban-planning exercise, the contemporary art show, and the ancient art show don't seem to have much in common beyond their feline focus. Planning and building for Kitty City took place every Saturday in May at Flux Factory (39-31 29th Street, Long Island City, Queens), with the final project unveiled at a ribbon cutting on June 1. The Cat Show opens at White Columns (320 West 13th Street, Greenwich Village, Manhattan) on Thursday, June 13, from 6 to 8 pm. Divine Felines: Cats of Ancient Egypt opens at the Brooklyn Museum (200 Eastern Parkway, Prospect Heights, Brooklyn) on July 24.
Hyperallergic welcomes comments and a lively discussion, but comments are moderated after being posted.
Hyperallergic is a forum for serious, playful and radical thinking about art in the world today.
Millions of animal mummies — some elaborately dressed, others plainly wrapped — were buried by ancient Egyptians and the exact reason for the death ritual is an ongoing archaeological mystery. Soulful Creatures: Animal Mummies in Ancient Egypt was previously on view at the Bowers Museum in Santa Ana, California, before opening in October in Memphis. Edward Bleiberg, curator of Egyptian, Classical, and Ancient Near Eastern Art, and Yekaterina Barbash, assistant curator of Egyptian Art, at the Brooklyn Museum, co-organized Soulful Creatures and collaborated on its extensive catalogue. The cemeteries discovered in Egypt in the 19th and 20th centuries whose occupants are non-human animals read like sprawling pleas to the gods for both everyday and more serious concerns.
And people proved they were invested by showing up to the June 1 ribbon-cutting ceremony, about 400 of them!
We spent those hours frantically sealing up all the holes and feeling like we're in way over our head.
Coincidentally, Lieberman's tale also begins in Long Island City, where Flux Factory is located.
I wasn't even a cat person when I moved in, but LIC had tons of street cats then and they pulled me in.
I thought it would be so amazing to help the rescue groups by creating an undepressing space where the public could meet the cats, a place where strays would be appreciated as the gorgeous creatures they are and not wretches in a cage-lined facility! I thought the cat area itself was a great installation and this project would use the art context to actually facilitate adoption — as well as being an aesthetic, meditative space. But they did associate felines with several divinities, and revered them for their grace, fertility, hunting abilities, etc. But that may actually go a long way toward explaining our cultural obsesssion with cats — they work as an expression of our own personalities, interests, and pursuits.
Maybe all these shows really mean is that cats are one step closer to ruling the world — or at least duking it out with robots for ultimate control. This is, in fact, a question I put to all of my interviewees: are cats taking over the world?
Maybe it's not Jillian Steinhauer writing this article, just a lady cat with friends in high (art-world) places and a Jewish-sounding pen name. Use a tree saw to cut the trunk of a sturdy piece of branched wood so that it forms a flat surface. A traveling exhibition from the Brooklyn Museum currently at the Memphis Brooks Museum of Art in Memphis, Tennessee, exhumes the skeletal creatures from their bronze coffins and linen shrouds to theorize on their purpose. The exhibition is centered around 30 animal mummies that had never been catalogued at the Brooklyn Museum.
Yet the highlight of the exhibition is the work of the Brooklyn Museum's Conservation Laboratory, which took these mummies that had long sat in storage and gave them an intensive examination through CT scans, ultraviolet light tests, X-radiography, and carbon dating. The lion's share of the animal mummies discovered from ancient Egypt are believed to have been votive offerings, as pet animals were only common among royalty, and animals considered divine and given human-like burials were also rare. With the distance of time, it's only possible to theorize on the sacred purposes of these mummies, which were made with obvious skill and care.
Lieberman had trouble placing the show, and it took nearly 15 years from when she had the idea to find a gallery willing to host it.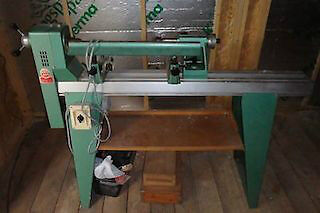 On a more mundane level, cats protected the homes and villages by hunting mice, snakes and other vermin.
We love cats, and we project onto them; we name them and portray them, we devote exhibitions to them.
Joined by contextual artifacts, the diverse group of belated beasts is the most thorough exhibition of animal mummification to date.
The animals were messengers: dead souls who could travel in the afterlife and transport messages to the gods.
People have no idea how difficult it is to create artwork like that Ibis or the bronze pieces when you don't have modern electric tools. We use them to reflect ourselves, making sure we also hold adoption drives along the way (help them while helping ourselves). A crocodile mummy might be offered to Sobek, often depicted with a crocodile head, while the incredible number of ibis mummies in herringbone wrappings or gilded sculptures might have been sent on mortal wings to Thoth, usually shown as a part-man, part-ibis. Soul Creatures illuminates an ancient tradition whereby the distance between death and the afterlife could be navigated by anyone supplied with the right companion, even something as small as a shrew. Even with modern tools, it takes hours and hours of labor to make something that beautiful. Is the art world becoming more and more like the internet — or is it just desperate for wider attention? A long bronze snake coffin whose slithering body curves up to a sculpted human head was likely a tribute to Atum, and a tiny shrew enshrined it its own metal sarcophagus was possibly a tribute to the sun-god Ra, whom the petite, pointy-nosed mammals served as guardians. A pair of dogs tightly coiled in interlaced linen, doleful eyes painted on their heads, may have been intended for Anubis. As a cat-owning art person, and on behalf of others like me everywhere, I felt compelled to investigate.
Sometimes, mummies of farm and game animals seem to have been sent into the afterlife as food for the deceased.