The following poker table plans on how to build a poker table should be used as a guide only. I also chose to build my table with an exposed wooden section, which I call the "beer rail". There were 3 main stores I needed to visit for this project, a hardware store, a fabric store, and a foam supplier. In Australia, I shopped at Bunnings (Australia's largest hardware chain), Spotlight (Australia's largest fabric, craft and homemaker superstores) and Clark Rubber (more than just foam and rubber apparently). I sourced the following building materials, fabric and foam, please note at the end of the project I discovered it may have been easier with slightly different measurements etc so read the final thoughts section for more info. I will show all metric measurements and expenses in local currency (AU$ Australian Dollars) but will convert to imperial measurements and US Dollars (US$) where possible, try not to get confused.
Note: Ply wood usually has a "good side" and a "bad side" I am making all my markings on the bad side that has the printing on it.
I started with a 1200mm wide sheet so I came in 600mm from the side and the ends to find the midpoint for my oval arc.
TIP1: I used string here, later I realised it was much easier to do this with a straight peice of wood (an offcut) or a broom handle etc.
Note: I had to sand the ply a bit as it is quite rough and makes it hard to do nice pencil lines when using string. I have moved the bottom sheet of MDF to the side, its job is done until the final stage of my table. TIP2: In this step I drilled a hole (just big enough to fit the jigsaw blade through on the INSIDE EDGE of the padded rail.
TIP3: Try your stain on an offcut, make sure its not too dark as you want to see the wood grain. I think one side (left) and one corner was stapled here, but you can see that it comes out pretty good. Ok it kind of came out something like this, you can see on the right there that little extra peice I had to make.
This is the foam glued down with normal PVA wood glue (white stuff that drys clear) to the padded rail section of wood. I used a kitchen knife to make all the cuts because my jigsaw wouldn't do a neat job, maybe I needed a special blade.
The rail in place, I am going to be stapling the INSIDE of the rail only until I turn it over and apply it to the main table section.
Well yeah, I should have taken a few more pics in between the last step and here, but I will try and explain what I did. I stapled the inside edge the whole way around, then flipped it over and screwed from the bottom of the MDF into the padded rail to keep it in place, there was about 20 screws all the way around. As I pulled the vinyl tight and underneath the table, my friend did the stapling from the bottom. The wooden beer rail is placed inside the rail, you may need to do some light sanding to get it to fit properly. I could have used bigger pieces of foam, this would have made it a lot easier to cut the peices I needed.
After only 20 hours of use, the cheap felt is already pilling, starting to ball up and wear.
29 November 2004 - It has been several months now since I made this table, the felt is long gone, I am using a "Poly Suede" material now.
I am about to retire this "original poker table" (and another table I made this year) as the first season of my poker home games has ended. Single piece of foam - I am going to order an entire sheet of foam and cut the full table sized padded rail out in one (1) or two (2) peices.
Single piece of vinyl - A whole length of vinyl is used along the table, there are no joins in anywhere and with one peice of foam underneath creates a flawless, perfect padded rail. Colors - My new colors are going to be brighter than before, or more professional, I haven't decided yet.
AirTools Stapler - Without this tool, the project would not be possible, get a good air stapler, you will not regret it, however an electric stapler will do. Black and Decker FireStorm Drill - Only need this to drill some pilot holes for that jigsaw blade, but I might use the drill a little more if I install cup holders! Makita Finishing Sander - Limited use, but still important for finishing edges and making stuff fit! A poker pro is a poker player that plays poker for a living, whether online or at live poker games. I will walk you through the building of my poker table step by step so that anyone First, plan your size, shape and woods.
You must have JavaScript enabled in your browser to utilize the functionality of this website. If your poker table doesn't have spaces for cup holders, this set of 10 slide-under, smoke-colored, plastic cup holders with side cut outs is the perfect solution.
Sign up today for our FREE e-mail newsletters and get helpful tips and timely article links delivered to your e-mail inbox.
Dozens of ideas, loads of how-tos, and the latest advice on the projects and products you need to improve your home today, plus special offers.
From style to tile, find tons of inspirational photos, ideas, and how-tos for brand-new rooms, quick upgrades, and big and small fixes, plus special offers. Twice-monthly advice for bringing your home outdoors, from year-round yard upkeep and planning to the wonders of making your garden grow, plus special offers. Monthly advice on how to make your home eco-friendly, including energy and water saving tips, healthy home products, green remodeling, and more, plus special offer. Be the first to know about This Old House contests, sweepstakes, and events and receive special offers and promotions from your favorite home improvement brands. Fill the fastener holes and joints with stainable wood filler, and thoroughly sand the entire assembly with 220-grit sandpaper. This seller is currently away until May 01, 2016, and is not processing orders at this time.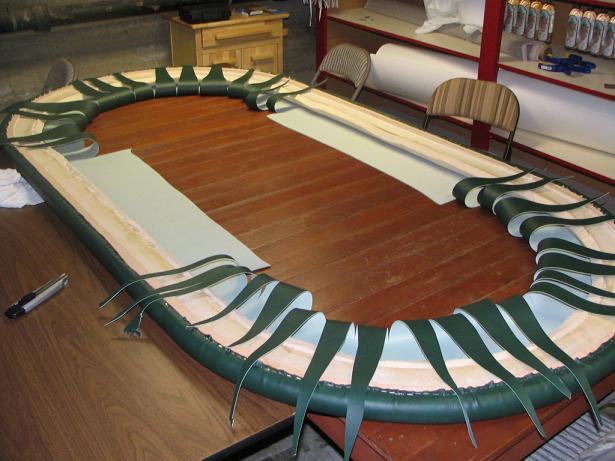 This item will be shipped through the Global Shipping Program and includes international tracking. Will usually ship within 1 business day of receiving cleared payment - opens in a new window or tab. With over 10 years good reputation of selling products on ebay, we guaranteed that all the items will be exactly the same as the item description, and will be inspected and packed with due care before shipping out. By submitting your bid, you are committing to buy this item from the seller if you are the winning bidder. By clicking Confirm, you commit to buy this item from the seller if you are the winning bidder. By clicking Confirm, you are committing to buy this item from the seller if you are the winning bidder and have read and agree to the Global Shipping Program terms and conditions - opens in a new window or tab.
Your bid is the same as or more than the Buy It Now price.You can save time and money by buying it now.
By clicking 1 Click Bid, you commit to buy this item from the seller if you're the winning bidder. I am in Australia, so these table tops would cost me a small fortune to ship from the USA, so I decided to build my own. These poker table plans are copyright and can not be used on any other site without written authorization. Round poker tables, oval shape (rounded edge rectangles actually) and some octagonal poker tables, the choices were endless, well not really, the choice was 1 of 3 types. I intended to build a table top only, one that I could store on its side in the garage when not in use, but could slot straight over the top of my dining table on game nights. If you didn't want the beer rail, you could easily use two sheets of MDF (Medium Density Fiberboard). Screw the broom handle in at the midpoint and draw against the firm edge rather than relying on the string to stay tight.
I drilled on the inside edge because I am covering the padded rail section so you won't see the drill hole.
You can't see the top layer of the ply so it looks like the EVA foam is more than half the thickness, but it is not. I did this buy myself, getting a tight stretch with felt over 700mm was pretty easy, but you will need a hand doing the padded rail later. The stain is only been drying for an hour and is "touch dry" but I had to see how it looked. Here you can see I have marked out 2 x 150mm (5") wide lengths for the side parts of the rail. DONT make this mistake try and make this in as little amount of peices as possible as the joins are softer under the vinyl.
The PVA wood glue dries clear, but it also dries very stiff and hard and you can feel it through the vinyl. This is completely my fault because I didn't think about the oversized cut before I bought the materials. Once it gets beer spilt on it, or a hole wears through, I will go to a billiard shop and buy some more expensive snooker table felt or something, you might want to do this first up. I have refined the process of building the tables and I am creating much better poker tables. Early 2005, production will begin on making new poker tables for my "season two" home games. I decided to use the air tool as it is far superior and more versatile than the electric counterpart.
Building your own home is quite possibly the most exciting and rewarding endeavor for anyone to undertake. Not only will players have a place to store their drinks, but you will decrease the chances of spills and unwanted stains on your table. Wipe on a stain finish; once dry, apply a protective coat of tung oil, wax, or polyurethane. Please inspect the item right after you receive them, any damages founded, please contact us within 1 day.
You have read and agree to the Global Shipping Program terms and conditions - opens in a new window or tab. Import charges previously quoted are subject to change if you increase you maximum bid amount.
You will learn how to build a custom poker table using poker table felt and other poker table supplies. The string had a pencil on the end (at the edge of the wood) which when pulled tightly you can draw a perfect arc all the way around like a big compass. If you did it on the center of the line, or on the outside of the line, this will ruin your beer rail!
Note my test offcut in the middle of the table, see how the stain goes a little lighter after a few minutes soaking in. There is also no lacquer (clear coat) on it, this is where the delay happens, I have to sit out for 24 hours before a light sand and applying some clear estapol (polyurothene).
This is on the 1200mm long side of my foam, so I am going to end up with 2 peices of 150mm x 1200mm lengths. I was 50mm (2") short in length and width which meant I had to do some wacky cutting and make and extra peice to fit.
He said the electric kitchen knife would do the best job, I didn't have one, but by the time I was half way through hacking up my foam, I would have paid $1000 for one. You can see in the picture, everything will sit on top of the MDF, the foam is glued to the ply then the vinyl is stapled underneath the ply from the inside of the rail first. I have marked out the vinyl edges, full half circles 500mm (20") of vinyl width, giving me more than enough room to staple on either side of the foam. I ended up cutting those end peices in half making it easier to fold under and reducing the gathering. I think the fact that there are no photos in between there and here shows that this part of the job can not be taken lightly, you have to do it in one go with help.
Drop that felt section straight into the middle, you dont have to screw this from the bottom if you don't want to.
The cheap air stapler and air compressor costs around $150 (for the two), but the electric one is around $60+ by itself. If anyone else is interested in building their own table, the instructions on Junell's site are AWESOME!
I thought the table was on my side when I got Joel to commit all his chips with on a board when I had , but perhaps the table is actually unlucky for me - the turn was the .
Build one similar or answers to any other questions you may have on building your own poker table. This cup holder is also ideal for holding keys, cell phones and other items during the game. If you reside in an EU member state besides UK, import VAT on this purchase is not recoverable. After the first coat of clear lacquer, you want to flatten out any bumps and remove any more lifted fibers. Once its all in place on top of the MDF then the vinyl goes all the way down the outside edge and is stapled to the underneath of the MDF. This also meant that there wasnt enough to do the overlap in the middle so I created a couple of end belts to seal the ends. Once the final finish is dry, fit the felt-covered playing surface inside the inner ring of 1x2s, and place the lid on the table. So far, every single question I've had about building my table I've been able to get answers from the forum just by doing a search. Internet users must ensure they meet all age and other regulatory requirements before downloading online poker software or placing a wager.
Online gambling is illegal in some jurisdictions and users should consult legal counsel regarding the legal status of online gambling and gaming in their jurisdiction.
4" or so of this oval ring will sit under the rail, and the remaining inside 5" will be the exposed racetrack.
The inside cut of this oval ring will be visible (unlike any of the other cuts I had made to this point).
The center oval will be covered with the nylon speed cloth and will be the main playing surface.Here are a couple shots of the racetrack and playing surface with the rail placed around the outside.
I must have warped the 1.5" ring when I was gluing it onto the rail, as it would not initially fit around the racetrack (it should have, it was cut from the same plywood piece). I just needed to sand down the outside of the racetrack piece a bit to get it to fit properly: Foam timeNow it's foam time! I used spray adhesive to pull that foam up around the sides of the rail, then cut off the excess. Top view of the vinyl after the outside had been completely stapled down.I flipped the rail upside down again and cut out a section of the vinyl from the middle. Like with the foam, you need to cut strips of the vinyl in order for it to pull around the rail correctly.The rail after it has been fulled stapled and the excess vinyl trimmed away.
I drilled 8 holes around the edges of the playing surface, then used a spade bit to drill the shallow hole you see here: The T-nut sits in the shallow hole, so that you can screw a bolt in from underneath the baseboard. To make sure that the foam doesn't sink into those holes at all, I covered each with a small piece of duct tape.
I used the last of my spray adhesive, and I actually was a bit nervous, since I ran out before I put as much adhesive on as I wanted. I don't think that had anything to do with my bubble issue though (see farther down), since I covered the outer edge of the playing surface with glue first. I figured I'd weight it down a little bit and let it sit over night to see if that will help get rid of it. I think it will still be fine even if it stays the way it is, but hopefully this will help a bit. I was nervous doing this, since this is the wood that everyone will see, but the poly went on pretty easily. Junell's instructions say to get down to the level of the surface to see where you missed and he was spot on with that! Once you get down and look straight across it, you can see any little spot you missed.Looking pretty good! Putting some weights over the bubbled areas of the foam actually worked great, the foam surface looks MUCH smoother now. Here's the black nylon velvet folded over the top of the playing surface, ready for stapling.I stapled a bit on each side, then a bit on each end.
I also trimmed away the majority of the extra material so I could work with it a little better as I stapled the rest.I've said it before and I'll say it again, thank god for electric staple guns!Trimmed away the rest of the excess material once it was fully stapled down.Here is the finished playing surface! The cards slide well, but I'm actually a little disappointed in this cloth, I think I'll need to try a different kind for the next table.Back to the poly on the racetrack. So once the poly dried, I sanded it down with a fine sandpaper (180 grit this time).I cleaned off the sawdust with a rag, then went slowly over the whole surface with a tack cloth to get rid of any little bits on there. I think the stuff I used this time was too thick.Two more coats of poly to go on the racetrack, then one coat on the bottom of the baseboard and then it will be time to put it all together for good and attach the legs!Final StepsI put one coat of poly on the bottom of the baseboard, then it was time to attach the legs. We recently bought a new 8 foot folding table for my wife for her quilting, so we had an extra 6 foot table left. I just stole the legs of off that folding table.I needed to drill a hole for each wood screw, otherwise the screw would likely warp the wood around it a bit. I had to be extremely careful not to drill too far and go all the way through the baseboard though. I just used a small piece of sticker material to mark the spot on the drill bit for how far down I needed to drill.The five drilled holes for the center piece of the leg attachment.Ok, legs all attached!I decided 5 coats of poly on the racetrack looks and feels just fine, so I'm done!