If you are using Internet Explorer Version 8 or lower you will need to update your version for better performance.You can update your Internet Explorer to Version 9 or higher here. Slideshare uses cookies to improve functionality and performance, and to provide you with relevant advertising. Chronic hepatitis is characterized by hepatic necroinflammation (chronic inflammatory infiltrate and necrosis of hepatocytes), fibrosis and biochemical disorders lasting for more than 6 months. In moderate chronic hepatitis, the liver architecture is preserved, but portal tracts are enlarged (losing the normal triangular shape), with abundant chronic inflammatory infiltrate (lymphocytes, plasma cells, macrophages). This website is intended for pathologists and laboratory personnel, who understand that medical information is imperfect and must be interpreted using reasonable medical judgment. According to necroinflammatory activity, chronic hepatitis may be mild, moderate or severe.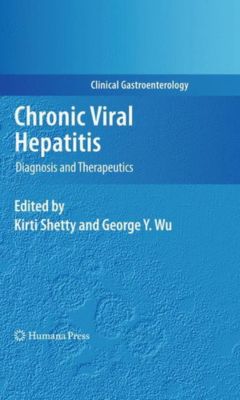 Limiting plate of hepatocytes (which separates the portal tract from lobule) is interrupted (foci of hepatocyte necrosis surrounded by lymphocytes - piecemeal necrosis or interface hepatitis). Portal tract with areas of interface hepatitis (piecemeal necrosis) : destruction of limiting plate of hepatocytes by infiltrating lymphocytes. The chronic disease caused by hepatitis viruses type B, C and D is a much greater problem than the acute disease caused by the same viruses or by hepatitis viruses type A and E. Chronic viral hepatitis often remains unrecognized until the patient develops decompensated liver cirrhosis or hepatocellular carcinoma. Furthermore, unrecognized chronic virus carriers are a persistent source of infection by sexual and other close contacts as well as during many medical procedures. The viruses of chronic hepatitis are very different from each other from a taxonomical point of view, but they share many common pathogenic properties and they often coinfect individuals.
Six years ago Carlo De Bac, Gloria Taliani (Rome) and I undertook an effort to bring together, under the auspices of the European Society against Virus Diseases, clinicians, laboratory physicians, epidemiologists, pathologists and molecular biologists whose primary research interest is chronic viral hepatitis.
The contributions from these quite divergent participants to a meeting devoted solely to chronic viral hepatitis were most stimulating and valuable.
As a result of the success of the first meeting in Fiuggi (Italy), a second followed in Siena (Italy) 1990 and the recent third meeting was held in Pisa (Italy).