Monthly Usage – is the kilowatt hours (KWH) the customer has used during the last billing period. Average Daily Temperature (ADT) – is the average temperature expressed in degrees Fahrenheit for the last billing period.
While each of the four electric utilities has its own specific bill design, the bill is typically organized as follows. Account Summary: This gives you the current status of your account including your previous balance, new charges, past due amount, payment due date, and any payment received by the company.
Summary of Services: This identifies the charges and includes line charges, taxes, and services.
Return Page: This identifies your total charges and is included when you mail in your payment. What is it: This charge covers costs associated with making service available including installation and maintenance of meters, utility poles, power lines and equipment.
What is it: This charge covers the costs associated with transmission and distribution (the costs associated with carrying electricity to your home from the poles, wires and conduits), power restoration and service operations (routine maintenance and repair work).
What is it: This fee funds the recovery of historic above market expenses incurred through power contracts and other investment obligations. Who put it on your bill: The NH Legislature and the PUC approved these charges as part of electric restructuring. What is it: This charge funds energy efficiency programs for all consumers as well as an assistance program for residential income eligible customers. Who gets your money: The administrative costs for the programs consume approximately 10% of the funds.
What is it: This is the energy charge for those customers not choosing a third party supplier.
If you want to dispute a charge on your bill you should immediately contact your electric company. A summary of the previous month's account activity will include your account balance and payments. Energy charge for general service and off-peak kilowatt-hours are itemized on separate lines.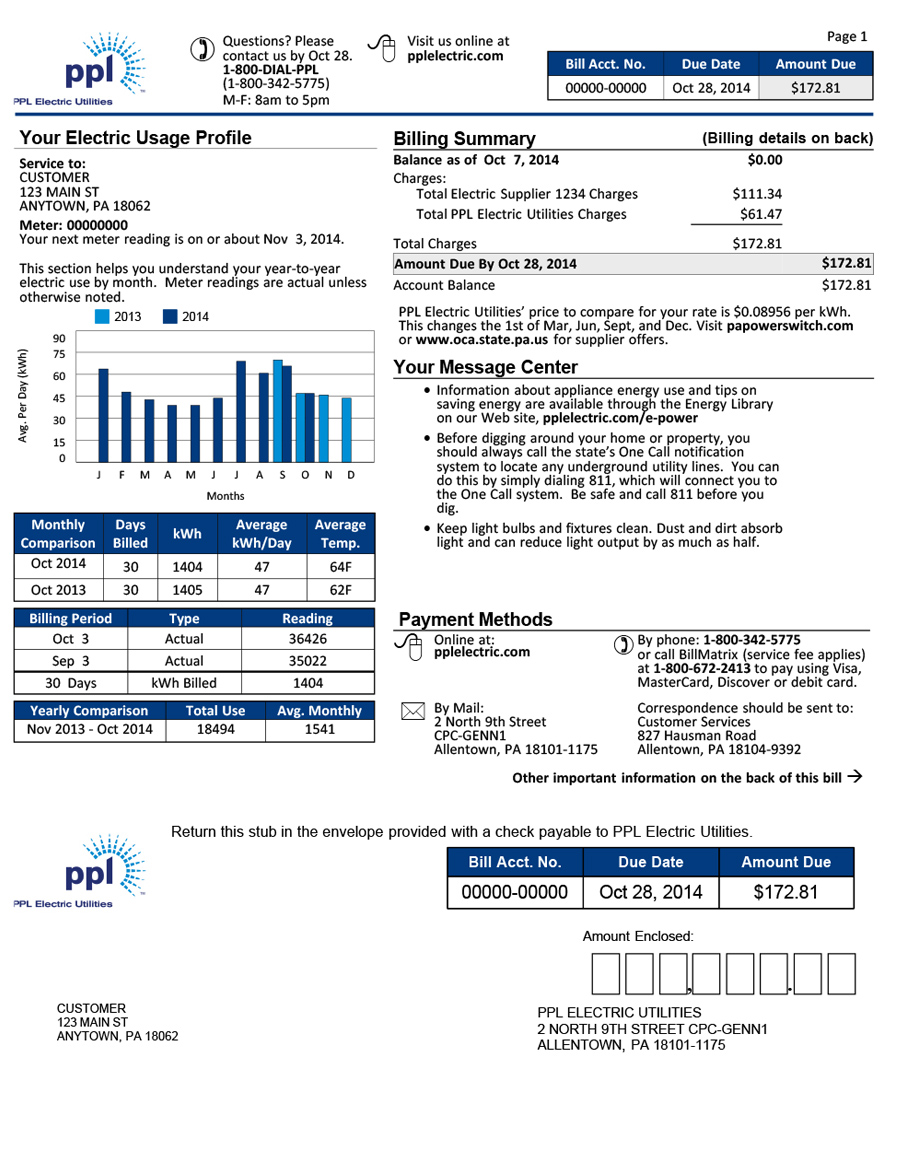 If a customer has not chosen a competitive energy supplier, this is your local power company. The company's business office number or toll-free customer service number is listed on your bill. If your account is delinquent, helpful information on the Cold Weather Rule and financial assistance agencies will be printed on the back of your statement. When a customer chooses a third party supplier, that supplier would add this charge on your bill. If after speaking with your electric company the result is unsatisfactory, please contact Consumer Affairs at the NH Public Utilities Commission at 1-800-852-3793. Maintenance of this equipment, customer billing and collection, and administrative services are also included in this charge.