Indian Prime Minister Narendra Modi recently announced a $100 billion renewable energy initiative to help bring electricity to all Indian homes and industrial units around the clock and do away with blackouts and brownouts that disrupt business and life.
The initiative will also promote the growth of Indian-based manufacturers of solar photovoltaic (PV) modules and equipment. As part of the plan, the Indian Army and the Indian public sector will each build 1,000 MW of solar PV projects.
In what might be a model for the rest of the world, the Indian government doubled its tax on every metric ton of coal mined or imported by India and is using revenue generated to fund the National Clean Energy Fund (NCEF). David enjoys research and writing about cutting edge technologies that hold the promise of improving conditions for all life on planet earth. Despite a recent drop in GDP growth to 7.2%, the EIA predicts that China's economic growth, and relatively inefficient energy use, will propel energy consumption to 220 quadrillion Btu in 2040, compared to 107 for the United States, and 55 for India.
While the EIA predicts increases in China's use of renewables, natural gas, liquids, and electricity for its industrial sector, coal will still account for around 50% of consumption in 2040.
All of the funds raised by NCEF are earmarked for renewable energy projects, environmental projects and research and development (R&D). The Administration expects China to increase its nuclear capacity by around 16 times, equivalent to 40% of worldwide net increases in nuclear over the next three decades.
We Fools don't all hold the same opinions, but we all believe that considering a diverse range of insights makes us better investors.
This is a place for our readers to discuss, debate, and learn more about the Foolish investing topic you read about above.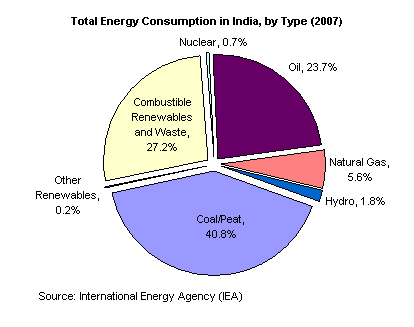 Now you can create a personalized watchlist and get immediate access to the personalized information you need to make successful investing decisions.