As the pioneer of the fiberglass exterior door industry and the most preferred brand in the business, Therma-Tru is committed to the responsible use of natural resources in creating high-performance entry and patio door systems.
Since our founding in 1962, Therma-Tru has a proud heritage of philanthropy and a culture of caring in doing the right thing in the communities where we do business. Superior Sound Insulation – The polyurethane foam inside Therma-Tru's doors not only provides superior thermal insulation, it also helps insulate against noise pollution.
Recycling – Therma-Tru takes measures at all of our facilities to ensure our associates and processes recycle waste products. Use of Recycled Content – Therma-Tru qualifies recycled products for its composite wood end rails and sill substrates (materials in the bottom and top of the door) such as recycled wood chips and plastic bottles.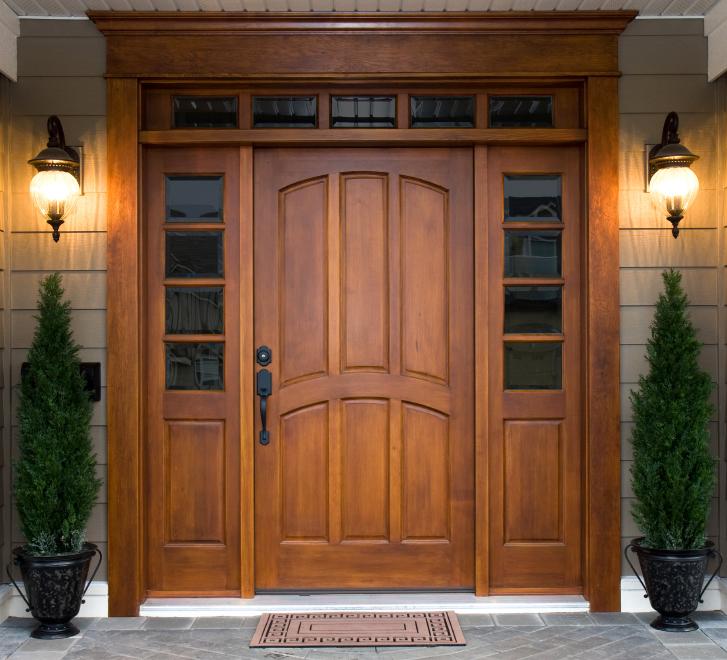 Reduced Landfill Waste – We're always looking for new ways to recycle waste products to help reduce landfill waste. Fiberglass as a Wood Substitute – Therma-Tru's proprietary AccuGrain™ Technology captures the fine graining detail of genuine high-end wood door without harvesting endangered wood species like Honduran Mahogany.
Sustainable Forestry – The wood products used in Therma-Tru Door systems such as the door frame components come from managed forests.
Through our dedication to continuous improvement, we are always looking for processes and materials that limit the impact on our environment.
The company works with several waste management organizations to recycle products such as paper, plastic, cardboard, steel, propane canisters, wood, cut-outs and scrap doors.
Therma-Tru partners with wood suppliers that utilize various certification standards including SFI6, CERTFOR Sustainable Forest Management Standard, and the State of Oregon's Forest Practice Act, to ensure that the wood products it uses come from managed forests.
In fact, we recycled nearly 50% of the landfill waste stream at our Indiana facility in 2009, a 80% increase since 2006. For example, we reduced landfill waste per door at our Indiana facility by 32% from 2008 to 2009.