Pneumonia caused by herpes simplex virus type 1 (HSV1) is rare and occurs in severely immunosuppressed patients. JavaScript is currently disabled, this site works much better if you enable JavaScript in your browser.
Caption: Herpes infection seen at the back of a patient's mouth during a throat examination.
Licence fees: A licence fee will be charged for any media (low or high resolution) used in your project. HSV1 can be detected in bronchoalveolar lavage (BAL) from patients presenting with respiratory failure, but its direct effect on disease is difficult to prove.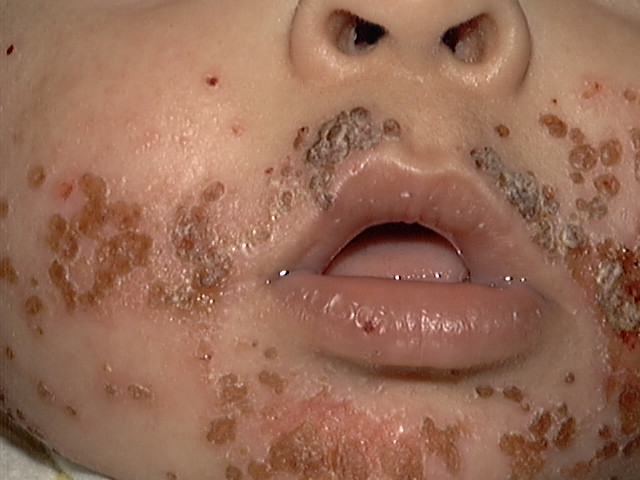 The red spots on the palate and at the back of the throat (pharynx) are due to an infection with the Herpes simplex (cold sore) virus. We demonstrate the causative role of HSV1 in the case of a 44-year-old male with Crohn's disease who presented to the intensive care unit with the acute respiratory distress syndrome after surgery. BAL cells were cultured and immunofluorescence confirmed the presence of HSV1 during the first weeks of illness. There are two types of herpes simplex virus; HSV1, which causes infections of the nose, mouth and face, and HSV2, which infects the genitals.
There is no cure for herpes simplex infection, but outbreaks can be treated with the antiviral drug acyclovir.
The diagnostic difficulties in this patient underline the importance of early recognition of viral infection as a potential cause of severe pneumonia in severely ill, immunocompromised patients.