Yesterday, the Food and Drug Administration (FDA) announced that it had approved the drug Imlygic to treat late-stage melanoma on the skin and lymph nodes.
Since the 1800s, researchers have noticed that viruses could cause patients' tumors to shrink or grow, but they weren't sure why or how this happened.
Before it was approved, Imlygic was tested in more than 400 patients with metastatic melanoma, which kills about 10,000 people per year in the United States, which had caused lesions in patients' skin or lymph nodes.
So far, virology treatments haven't worked as well in cancers in tissues deeper in the body—the drug has to be injected directly into the tumor site or the immune system will launch its attack too early, according to Nature News. Research, however, was delayed for some time "due to the inadequate technology available."Now, thanks to advances in genetic engineering, scientists have used virotherapy to successfully treat skin cancer patients. The drug, which relies upon a genetically engineered herpes virus to attack and kill the cancerous cells, is the first virotherapy drug to gain approval, buoying researchers' hopes that more will follow. In recent years, scientists figured out that genetic tweaks to a virus could cause them to preferentially infect and kill cancerous cells without affecting the nearby healthy cells.
When the drug was injected into the cancerous sites over the course of six months, more than 16 percent of patients saw their lesions shrink. But a number of drugs using different viruses and to treat several types of cancer are already in clinical trials. Yesterday, the Journal of Clinical Oncology published the results of a successful phase 3 trial for a herpes-based drug called T-VEC.
And while malignant cancers often slip by the immune system, the virus' presence ignites the immune response. Now that the first virology cancer treatment has been approved, researchers hope that many more are to follow. It is the first virotherapy drug to be successful in a phase 3 trial.During the trial, out of 436 patients, one in four responded to the treatment an 16% were still in remission after six months. Combined, these reactions mean that virology can successfully treat even some late-stage cancers that are often resistant to other treatment methods.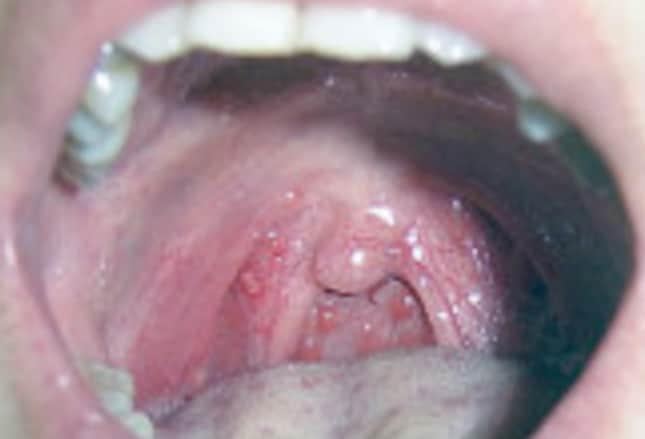 The drug can be considered a cure if those results remain for the next five years.Incredibly, all the patients had inoperable melanoma with no conventional treatments available to them. When cancer cells come into contact with the drug, they fill in the missing protein, allowing the drug to thrive within the cancerous tissue.The herpes multiplies inside the cancer cells until they burst open, spilling the herpes virus out into the tumour. The body recognises the herpes virus as harmful and attacks it, simultaneously attacking the tumour.Even more amazingly, the process seems to permanently enhance the immune system's ability to detect and attack cancer cells.