I am a strategic philanthropist deeply invested in mainstreaming the principles and practices of integrative medicine.
Through the work of The George Family Foundation and the Bravewell Collaborative, which I co-founded, my husband Bill and I are leaning into what we, and others, envision as a transformational consciousness shift in healthcare. Now we know that those beliefs are self-limiting and do not go far enough to bring us to our larger, overall goal -- deeper health and wellbeing for individuals and medical institutions in our country.
This past February, I was in Davos, Switzerland for the World Economic Forum and had the good fortune to have an extended conversation with Mathieu Ricard (whom many of you know) about this conference. Integrative Medicine is the healthcare approach that sees people as inextricably connected in body, mind and spirit. It seeks to catalyze the body's self-healing capacities, viewing self-care as the true primary care.
And it has the capacity to empower people through the entire life cycle, from before birth (helping keep babies safely inside their mothers till time for delivery) through end of life.
One of the most empowering aspects of Integrative Medicine is that it embraces tools and strategies that can be taught inexpensively and practiced by people wherever they are. And it will come as no surprise that one of the most effective tools in achieving wellbeing is mindfulness meditation. When a person learns in the face of illness that they can remain at peace, enlarge their perspective and increase their inner resilience: that is wellbeing. When health professionals learn to meditate, they find they better tolerate the stresses of their work: that is wellbeing. For instance, Allina Health, one of the largest health systems in Minnesota, offers a resilience-training program that includes mindfulness, nutrition and exercise to help people manage depression and anxiety. It is clear that as a nation, we can no longer afford to wait for people to get sick to address known conditions that lead to illness.
We need to be looking for ways, collectively, to move "upstream," before the first signs of illness are even detectable.
Giving people the support they need and an invitation to become the driver in their own healthcare is one transformational way to start that forward-looking movement.
I certainly found that to be so for me to when I was diagnosed with breast cancer and embarked on my own healing journey. As a philanthropist, we are seeing a huge payoff from the investments that we have made in the past 10 years. We are building awareness so that large numbers of people are now seeking integrative care.
And we are growing the number of leading academic health centers committed to this as the future of medicine. An exciting example of very recent progress is that Allina Health has, in 2012, made the Penny George Institute for Health and Healing into a clinical service line responsible for prevention, wellness and integrative medicine across its 11 hospitals and more than 120 clinics.
As one of Minnesota's pioneering Accountable Care Organizations, Allina has clearly recognized the importance of integrative approaches to improving the health and wellbeing of its patients. We know that we need to continue to find ways to effectively partner with people that leads to their assuming responsibility for their own health.
We also know that we need to train health professionals who can work collaboratively in teams across professional disciplines. And we need to develop leaders who are able to think beyond the conventional training they have received.
I invite you join us in helping to bring about the cultural and consciousness shifts required for this country to achieve optimal health and wellbeing. This post is part of a series produced by The Huffington Post, the University of Wisconsin-Madison'sCenter for Investigating Healthy Minds and the Global Health Institute in conjunction with the Change your Mind, Change the World 2013 conference.
The Annual IHI National Forum on Quality Improvement in Health Care was a very exciting and engaging event for students, doctors and other health care workers who attended.
During the 27th Annual National Forum on Quality Improvement in Health Care, I had the opportunity to present a poster along with other members of my team, Julio Martinez and Kat Xu, about our quality improvement project. The Institute for Healthcare Improvement National Forum serves as an annual conference where those involved in patient safety and quality improvement in medicine are able to convene and discuss current issues and new ideas pertinent to these respective fields.
The BU Christian Medical and Dental Association held a dinner discussion on November 30, 2015 titled Where is God in Suffering?. The IMIG and the Pediatrics Interest Group held a joint Clinical Case Conference event, focused on building the kinds of clinical reasoning and information gathering skills that students will need as 3rd year medical clerks. Over 80 students came together to learn about the severe addiction epidemic that is occurring in Massachusetts. A mix of first and second years attended this meditation session led by one of BMC's Integrative Medicine physicians. On November 10, Integrative Medicine and SNAAC co-hosted an event with Tracey Burg, who spoke to a large group of M1 and M2 students about both mindful and mindless eating.
In this lunch talk, Joe talked about the Cocoanut Grove Fire, the biggest nightclub fire in history (492 deaths). Exponential Medicine is a conference put on by Singularity University to discuss the future of healthcare and medicine.
I attended the 21st Annual Fall Scientific Meeting of the Sexual Medicine Society of North America held in Las Vegas from November 19-22. I attended the 13th Annual AMA Research Symposium held November 13, 2015, in conjunction with the 2015 AMA Interim Meeting in Atlanta, GA.
I attended and presented at the Association for Medical Education and Research in Substance Abuse (AMERSA) conference. From October 30-31, 2015, twelve BUSM students attended the Physicians for a National Health Program (PNHP) Annual Meeting in Chicago, IL. The Creative Arts Society hosted a Paint Night in Chequers for 40 students to relax, release creative energy, and enjoy an evening together.
On Oct 16th, we invited two Cantonese-speaking patient of a third year Internal Medicine resident at BMC for our patient panel discussion.
On October 15th, the BUSM IHI Chapter had the first information session of the 2015-2016 school year.
I travelled to San Diego to take part in the annual national meeting of the American Society of Anesthesiologists. As a fourth year medical student committed to pursuing anesthesiology, I had the opportunity to join the national annual anesthesiology conference held in San Diego. This October I had the distinct privilege to attend the American Society of Radiation Oncology's Annual Meeting 2015. The AUA Mid-Atlantic and New England Section 2015 Joint Meeting was held in the Bahamas at the Atlantis resort on October 22-24.
I presented a research poster at the ASTRO Annual Meeting Conference in San Antonio, Texas about my research on the impact of demographic factors and tumor biology on disparities in breast cancer treatment. The American Society for Radiation Oncology Annual meeting, held in San Antonio this year, featured speakers from around the world to discuss advances in radiation oncology.
On October 1-3, 2015, I attended and presented at the AMA conference in medical education innovation, the American Medical Association Change MedEd Conference, in Chicago, IL. Overall, it was a fantastic experience, and I was honored to share the work of our BU homeless health service learning groups at a national forum. The VON Annual Congress is a yearly gathering of neonatologists discussing ways to improve quality of care and patient safety in NICUs across the country. On Monday, Sept 28, a group of first and second-year medical students met at a student's home and discussed the novel Middlesex. The Cardiology Interest Group put on a career panel of Cardiology Fellows and Attendings in order to describe to the students both the pathway to Cardiology as well as the broad range of sub-specialties within general Cardiology. On September 23rd, the Internal Medicine Interest Group invited medical students to join in an interactive case discussion led by BMC residents Hugo Carmona and Chris Worsham. I attended the GLMA annual conference in Portland, OR and with my fellow medical student, Jamie Weinand, we present our original research to a packed room. The NRBC is a multidisciplinary meeting for medical professionals, burn survivors and firefighters. The American Academy of Otolaryngology-Head and Neck Surgery Annual Meeting took place on September 27 in Dallas, Texas. The American Academy of Otolaryngology – Head and Neck Surgery Foundation annual meeting was held in Dallas, Texas. The Integrative Medicine Student Interest Group sat down with ten M1s interested in Integrative Medicine. The Emergency Medicine Interest Group (EMIG) hosted a documentary screening of the award winning documentary CODE BLACK. The Housing Opportunity Conference was a meeting of urban planners, architects, designers, and public health professionals dedicated to the preservation and creation of affordable housing in America's cities.
I presented a poster of my research on retention in early HIV care at an outpatient clinic in Rio de Janeiro, Brazil.
American Thoracic Society (ATS 2015) is an international conference and a mainstay annual event bringing together researchers, physicians, and educators from several specialties including anesthesia, pulmonary, and critical care medicine, among others.
On May 15 to May 17, I was able to attend the American Geriatrics Society Annual Scientific Meeting with members of the Geriatrics Section at Boston Medical Center. From May 7th to May 9th, I attended the 2015 Annual Society of Investigative Dermatology Meeting in Atlanta together with Dr Lichtman to present a poster of a retrospective study on predictive risk factors for the development of digital ulcers in patients with systemic sclerosis and to give a talk on our research results on the role of allogeneic mesenchymal stem cells in wound healing. I traveled to Denver, CO to present a quality improvement project at the Association for Research in Vision and Ophthalmology conference 2015. The Clinical Neuroscience Society (CNS) and the Student Interest Group in Neurology hosted a Neurology Match Panel on Thursday, April 30th with current fourth year medical students who recently matched into Neurology.
With the advent of antibiotics and the ability to cure infectious diseases came the impression that curing is the same as healing, that there is a pill for every ill and that anything with value can be measured by standard Western methodologies. It combines the best treatment options from conventional Western medicine with those from other healing traditions, with a preference for the least toxic interventions whenever possible.
Many of these are familiar, including yoga, massage, guided imagery and healthy eating and sleeping habits. We, and others, are applying mindfulness meditation in a clinical setting and we're getting such dramatic results that were it a pharmaceutical, it would be malpractice not to prescribe it. It has been so successful with the health system's own employees that the program is now a covered employee benefit. What if we discovered, for instance, that prescriptions for loving-kindness and compassion training were MORE effective than medications in some instances?
The status quo is not sustainable, no matter how much we increase efficiency and eliminate waste.
We must recognize the need to get in front of our health, for the sake of living full lives, not simply to prevent disease.
While I had excellent conventional medical care for the treatment of my disease, it did nothing to address me as a whole human being, much less the existential questions that a potentially fatal illness provokes. We are accumulating data that shows it delivers better outcomes and increases patient satisfaction while lowering costs -- the Triple Aim in healthcare delivery. In fact, the Bravewell Collaborative has been instrumental in building the number of academic health centers committed to Integrative Medicine from five in 2001 to 55 today, greatly increasing the number of highly trained integrative medicine doctors available to meet demand across the country.
Linda Heffner on December 4, 2015 gave a very interesting talk about her career as well as giving great advice for when students are seeking research projects. Anand Devaiah, an otolaryngologist at BMC, introduced medical students to the field of otolaryngology.
My presence at this four-day conference strongly enhanced my medical education by allowing me to interact with many leaders in QI and patient safety, including Dr.
Alex Walley came and shared about the experience of working with individuals with substance abuse issues and shared practical ways in which students can get involved.
We had the privilege to hear from some of the most prominent experts in their field who are also familiar with the health disparity regarding Hepatitis B and C in Asian communities.
While representing our school, the state of Massachusetts, and the New England region, we engaged in lively debates about such important topics as the use of incentives to increase the national organ donor pool, the disclosure of drug use history in public assistance programs, clinical documentation, and autonomy in clinical decision-making for patients with differences of sexual development. It was a very well-attended events with over a hundred participants including graduate students. She asked students to think through questions on eating habits, discussed portion sizes that lead to mindless eating, and incorporated an interactive mindful eating activity with raisins.
For the last 20+ years Joe has been the Trauma Program Manager for the Department of Surgery at BMC responsible for all the requirements of maintaining a Level I Trauma Center.
He described how the fire started, how its spread through the venue, and all the chaos that ensued. They discussed the impact on self-driving cars on healthcare including allowing blind, elderly, and people without limbs to drive. There were 915 abstract submissions and my abstract was selected as 1 of 92 to present in the form of a 5 minute oral presentation. At the conference I presented my research on the use of phenylephrine in the treatment of ischemic priapism during a moderated poster presentation session.
My work evaluated the implications of misleading and often incomplete patient education material currently presented to patients regarding robotic surgery. The conference was held in Washington DC and substance abuse providers across the country gathered to discuss research and teaching initiatives in substance abuse. We joined numerous health care professionals and labor activists in a protest and march against for-profit insurance company greed.
We supplied paints, brushes, canvases, and two autumnal still-lifes; all the students needed to bring was themselves.
Sara Bachman from the School of Public Health, who spoke about children with disabilities and their interactions with the health care system in the United States. We accepted the award for Pediatrics Interest Group of the Year and gave a presentation on what we accomplished over the last year. We attended programming specifically for educating medical students, we learned how pediatricians can advocate for child health, and we had the opportunity to meet many inspiring pediatricians. Katz and a panel of 4th year students applying to urology gave a general introduction to the field to first and second years. Five BMC physicians shared their patient stories and clinical pearls with first and second year students. There were many interesting lectures including many for medical students such as advice on interviewing, advice for picking a subspecialty, and a meet and great with representatives from many of the residency programs. On the first day, I had the pleasure of participating in a number of events including the opening speech by US Navy Commander Michael Abrashoff on leadership, an expert panel on the career options of cardiac anesthesiology and critical care, medical student interviewing tip, as well as a networking session through the residency program meet and greet.
As a student, this was a great opportunity to learn more about the specialty as well as network with different residencies across the country.
The poster reception allowed me network with other medical students, residents, and physicians in the field. During this conference, I presented my research on infection rates among polysubstance abusers following IPP surgery. The conference was a great chance to learn more about the field of radiation oncology, ongoing research in the field and network and interact with professionals in the field of radiation oncology.
I presented research regarding differences in treatment choice due to BMI in prostate cancer, research which was completed in the department of radiation oncology at BU. I presented on the Homeless Healthcare Curriculum, which is a student driven curriculum created by combined work of service learning groups, Homeless Health Immersion Experience and Outreach Van Project.
Over 1000 professionals gather at VON to participate in workshops, discussions, and a poster fair. A panel of BMC neurology and neurosurgery staff talked to students about the field of neurology and their journey to their current positions.
Rafael Ortega of the BUSM Office of Diversity and Multicultural Affiars, and BMC's Manager of Patient Experience Kristen Kremer led a lunch talk panel about the role of arts in medicine.
Meyers from BMC pediatrics department to deliver a lunch talk about the politics of childhood obesity. Khalsa spoke to a packed room of M1 and M2 students about the medical benefits of mindfulness, yoga, and meditation.
Dennis Costen of the Boston Fire Department discussed disaster management and the events that took place during the 2013 Boston Marathon.
The event consisted of 4 days of educational programing with showcases on new research findings, approaches, and treatment options in the field. It featured speakers from around the world discussing various studies in all aspects of otolaryngology. Six accomplished female physicians shared their personal and professional experiences as women in medicine.
Mark Moss, director of the Anatomy and Neurobiology Department as well as the faculty advisor for CNS. Together, we enjoyed a fruit and cheese platter and an hour long discussion about our understanding of and interest in Integrative Medicine. At each session, one of our student leaders led the group in various meditation practices and afterwards everyone shared our experiences with the given practice. Viewers were exposed to the the challenges faced by one of the nation's busiest and most historic ERs, LA County. This year the conference had a particular focus on promoting health, as housing is increasingly recognized as absolutely necessary for good health, especially among the poor.
I completed my project as part of the South American Program for HIV Prevention Research, which is administered through the University of California-Los Angeles.
The film revolves around Vivian Bearing, an English literature professor grappling with her diagnosis of metastatic stage IV ovarian cancer and her inevitable death, and touches on issues of palliative and end-of-life care and portrays a uniquely humanistic perspective of a terminally ill cancer patient. The objective of this conference was to exchange medical information, achievements, solutions, to encourage solidarity between all medical students of Korean heritage, and continue to engage the North Korean counterparts for open dialogue regarding health and socioeconomic development. During the conference, I had the opportunity to help present the work I did with the Geriatrics Department on a quality improvement project to decrease preventable ED visits by geriatric clinic patients.
The conference also afforded the opportunities to attend a wide range of lectures from Medicare policy updates to tips on how to start family meetings about end of life care as well as meet with mentors in the fields of Geriatrics and Palliative Care. Through discussions of our research results with other dermatologists and scientists from around the country, we came away with more insight and ideas for future studies. The panelists provided advice and answered questions about the application process, the interview trail, and discussed how students can make themselves competitive for top neurology programs. It has also been identified as an important Allina offering through the Minnesota Insurance Exchange.
She had a power point presentation to follow along with, which I believe was useful to the students. We also attended workshops on a number of topics including successful QI projects and how to find joy in the workplace. It was an amazing experience to be able to showcase our work during the conference and to meet health professionals of multiple disciplines, all with a passion for improvement in health care.
Students enjoyed hearing about her work in maternal and child health in the Dominican Republic, the importance of exclusive breastfeeding to child health worldwide, and the amazing opportunities that exist when collaborating with Community Health Workers. Importantly, students were taught the correct way to approach someone who may be overdosing and what steps that they could take in such an emergency. Saper talked about his path towards meditation, how he has strengthened his practice, and how his practice has been a source of strength during challenges in medicine.
Students learned many tips from the event and enjoyed catered food along with butternut squash soup made by Tracey Burg from ingredients at BMC's food pantry.
He is also an avid history buff with a keen interest in medical history and Boston City Hospital. Joe also discussed the aftermath of the fire, how Boston City Hospital managed burn victims, how the victims were reunited with their families, the safety reforms that were established, and the many lessons we were able to learn about this incident. I presented in front of over 100 PIs, neurosurgeons, neurologists, neuro-oncologists, neuropathologists, and neuroradiologists.
The presentation was a great experience for me as I was able to receive feedback on my research from experts in the field.
It was interesting to see how other students approached health literacy in a different manner, and I was impressed with the various other types of projects medical students were becoming involved with. This conference gave me an opportunity to only present my own data, but also receive feedback from colleagues to help me improve the study moving forward. We spent the day of the conference taking part in workshops related to single payer advocacy, on topics ranging from building legislative support, to getting started in research-based advocacy, to improving care for undocumented immigrants. Students showcased their talents and painted the Boston skyline, flowers, landscapes, cats, and anatomical structures.
We discussed the variety of surgeries and procedures that are performed within this field, as well as the culture and the day to day life of a urologist. Hohler, movement disorder specialist was accompanied by a Parkinson's disease patient. His historical overview and relevant experience in incorporating integrative medicine into his practice was valued by the attendees. Several 4th year medical students (Justin, Lizzeth and Sara) spoke about their experiences working on QI projects during medical school and how other students can also get involved.
Everyone enjoyed hearing about how each clinician finds meaning in the doctor-patient relationship. Other lectures focused on such diverse topics as improving patient safety through teamwork, debates on the perioperative surgical home, and the long term effects of anesthetic agents on pediatric patients. On the second day, I was a member of the audience for a presentation on the long term neuro-cognitive deficits from exposure to anesthetic agents in the pediatric and geriatric population, a debate on the Peri-surgical Home Care, a new longitudinal, team-based management model for surgical patients, and a presentation on how to excel in residency. I learned many practical aspects of the field, and understood how clinicians interpret new research and implement these findings into their daily patient care. This was the first national conference at which I have presented my work and I thoroughly enjoyed the experience.
I particularly enjoyed the panel discussion on the impact of breast cancer tumor markers on treatment modalities. In addition, I presented work on using time-driven activity-based costing to drive quality improvements in the use of brachytherapy for prostate cancer.
The presentation went extremely well, and was met with great enthusiasm from educators at other medical schools, interested in implementing similar programs at their school. I had the opportunity to present a poster of a systematic review of the data methods used in neonatal quality improvement that I worked on over the summer.
Students had the opportunity to ask about the requirements for eligibility for neurology, the benefits of practicing neurology, and diverse career paths encompassed by the field of neurology.
Students learned about existing programs to incorporate the arts into the lives of patients, doctors, and medical students, such as mural painting, poetry readings, rotating art exhibits, musical performances, and theater.
Students enjoyed a presentation that included the history and factors that contributed to the current obesity epidemic, and what we can do to combat and address it. He presented a comprehensive review of numerous scientific papers that conclusively demonstrated the major impact that yoga can have on chronic medical conditions.
It was a great experience sharing our research and hearing from others their experiences with chest binding in their practices. Disaster planning by state and region was further discussed and a practice drill was conducted.
I had the opportunity to present my original research on a new pediatric otologic diagnosis involving asymmetric hearing loss. I presented a study conducted with the otolaryngology department at Boston Medical Center in the field of otology to an audience of about fifty people.
Each of us shared personal experiences with various Integrative Medicine modalities as well as ideas for future events. She opened the session by describing her current patients at Boston Healthcare for the Homeless Program and encouraged students to describe how the person became homeless.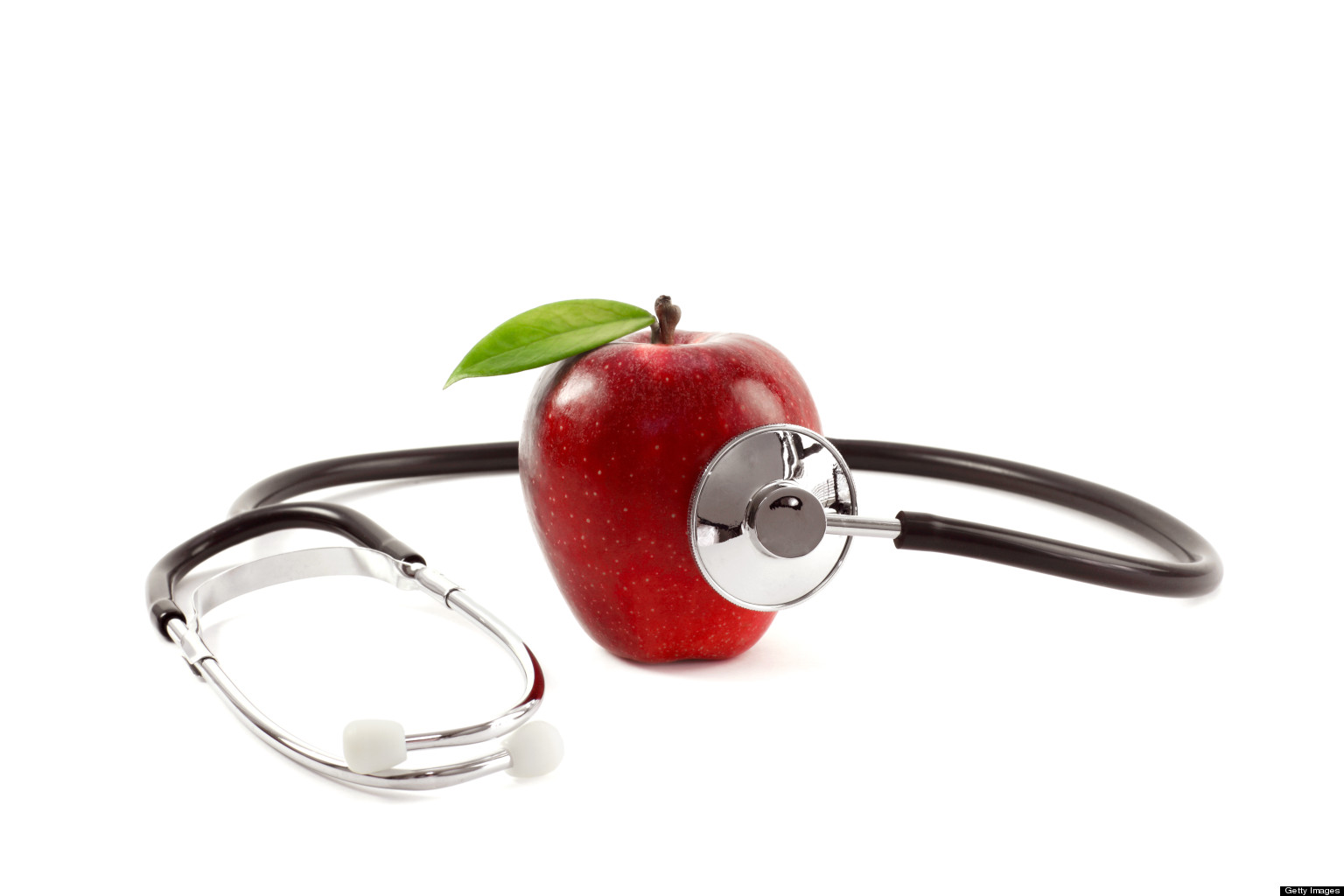 Some of the techniques we tried were: metta (loving kindness), mindful coloring, progressive muscle relaxation, and guided imagery, among others. Students were able to discuss some of these issues with an emergency medicine physician at Boston Medical Center (BMC) and see how BMC handles similar issues.
Notable speakers included Megan Sandel, a BMC pediatrician who focuses on the link between affordable housing and health. Overall, the NSQIP conference is designed to address innovative and effective ways of improving patient care, reducing surgical complications, and understanding how to advance modern surgical practice.I really enjoyed listening to some of the narrative sessions where guest speakers shared their personal experiences regarding surgical patient care and discussed ways to become leaders in quality improvement, advocate for patients, and play an active role in surgical innovation. The International AIDS Society 2015 Conference (IAS 2015) provided a great opportunity to learn about the newest developments in HIV research, including Treatment as Prevention and Pre-exposure Prophylaxis. Together, they answered questions about why they decided on radiology and what is appealing about a career in radiology.
Due to the small number of students and doctors involved, it was organized as a small group lecture and discussion lasting from 9 AM to 4 PM. This was presented to an audience of medical students, residents, fellows, and attendings from across the world. I am very grateful for the opportunity to have attended this international meeting; it served as motivation and a positive reminder of how basic scientific advancements can improve the lives of patients! It was a great experience to see the leaders in Geriatrics gather to present their work that ranged from the newest research in drug therapies, to innovative models of care, and policy updates and goals to improve access and care for the geriatric population. I also had the opportunity to attend lectures and a variety of mini-symposia sessions which covered recent advances in melanoma, skin cancer and autoimmunity among others. Devaiah walked through otolaryngology procedures while making connections to the head and neck anatomy that was just reviewed by first years at their end of their anatomy course. There was a large group of BMC medical students, residents and employees who attended and we were very supportive of one another's poster presentations and kept each other company in this large conference of more than 5,000 people!
Discussion focused on the initial patient presentation, HPI, PMH, differential diagnosis, as well as treatment and management of the underlying condition. Students had the opportunity to ask questions and share their experiences and goals in coming to meditation session. For example, Joe explained how the Cocoanut Grove Fire led to the establishment of burn wards, discoveries regarding inhalation deaths, safety regulations requiring that exit signs have a separate power source and that emergency exits open outwards, and a number of other things. IBM's Watson could contribute significantly to physicians if taught relevant medical literature. The conference was also very educational for me as I had the opportunity to attend other presentations and workshops related to sexual health.
Additionally, this was a great opportunity to practice my presentation skills and meet other researchers in my field of interest. We heard from numerous resident and attending physicians in support of single payer, including Drs. We also discussed shadowing opportunities and research for those interested in getting more involved. He was able to tell students more about his past medical history and Deep Brain Stimulator (DBS) implantation. It was an interactive discussion between the students and the patients with the help of interpretation by a medical student.
There was a great turn-out and the BUSM IHI Chapter is excited to start connecting students with projects going on at BMC!
Throughout the conference, I learned about novel products and technology in anesthesia, such as the co-axial breathing tube, fiberoptic bronchoscopy, tissue oximetry, and High Reliability Organization. The main speaker for the event, a retired naval captain, gave a great talk about how he turned one of the worst performing ships in the pacific into the top performing one, giving correlations to leadership in medicine along the way. I also attended the ASTRO Presidential Address, which focused on new standards of care and the trials supporting them. Leaders from across field presented their vision for radiation oncology moving forward and key researchers presented clinical trials on many topics, including advances in the treatment of gynecologic malignancies.
Additionally, some students expressed interest in starting new creative arts projects to bring to BUMC, and the panelists addressed how to turn their ideas into reality.
Chippendale gave a brief presentation on the field of geriatrics followed by a Q&A session. Additionally, the president of ABA, Ed Tredget, MD, FACS, discussed some of his recent work on burn scars and the use of laser for long-term management and improved cosmesis.
I also presented two posters on topics dealing with academic otolaryngology and stem cell applications in hearing rehabilitation.
Moss enlightened a large crowd of first year and second year medical students with humorous anecdotes, lively examples, and even audience participation regarding the history of cognitive neuroscience. Students reflected that many of them became homeless because of chronic diseases that were not treated in their early stages.
Attendees were very receptive and appreciative of the opportunity to focus on relaxation techniques. I was personally funded by the Child Health Advocacy Program at BUSM to work with her this summer, so this conference was a great way to further make connections in the field and cap off the summer. My involvement with the conference was mainly with the poster session, where I had a chance to present some of the research going on within the Thoracic Surgery Department here at Boston Medical Center. I was humbled by fellow poster presenters and medical students, who presented work from all over the word.
They also provided valuable information about the application process, focusing on who to ask for recommendation letters. From the US side, two doctors and one medical student lectured and discussed with 10-15 PMC students, who were mostly in their 6th or 7th [final year].
It also featured a number of clinical workshops, where I was able to learn how to do knee and shoulder injections and role plays of delivering difficult news.
Heffner also supplied the students with hand outs containing basic information about clinical research as well as a handout with names and projects currently in progress in the OB-GYN department at BMC. Wilkinson shared clinical stories of her own experience, highlighting differences between inpatient and outpatient work, in a more small-town setting in Rhode Island versus urban BMC. This was a great opportunity for us to learn how faith often times plays a central role in our patient's lives and how we, as healthcare providers, should be encouraged to understand their perspective to provide them the most comprehensive healthcare.
Overall, I had a great experience at the conference and am grateful for the opportunity to attend. Hughes on the history of tunnels at BMC and tunnels at other hospitals, like the VA.The event has been well received by students in the past, and this year was no exception. The lecture served as an introductory overview of the field, including an overview of the training process and subspecialties. Participating in the conference was an excellent way to gain motivation to pursue anesthesiology as a career as well as improve as future physician.
There were then 2 great talks on student loans that went into detail the pros and cons of certain repayment strategies.
This talk was an immensely useful overview of specific cancers and the advancements, drawbacks, and changes that radiation oncology has experienced over the past few years. SCOMSA funding made it possible for me to attend this event and learn from some of the leaders in this field.
We were very pleased with the number of first- and second-year students who attended, and we look forward to seeing everyone at our next event scheduled to take place during National Primary Care Week! In general, this is a great conference that brings together the medical and non-medical communities.
During this conference, I learned a great deal about the future of the field, and I had a wonderful time connecting with others who share my similar interests.
It was a very interesting meeting that provided all attendees with new knowledge about innovations in this field.
Students enjoyed stories about going the extra mile for patients, strategies to reach patients who might be uncomfortable with doctors, and the strange coincidences that sometimes crop up in primary care. I learned a tremendous amount about where the field of healthcare is going and how it will affect me.
Hohler performed a shortened version of a neurological exam, showed students past devices, and even adjusted his DBS.
I also had the pleasure of being updated on the most recent research and consensus on pressing issues and networking with established anesthesiologists. Other events included specific talks on cardiac and critical care anesthesiology.  On Saturday evening, we had the residency meet and greet. Overall, this meeting was immensely valuable, and I would recommend it to any student interested in the field. I learned a lot from the interactive workshops, understood data about new trials in neonataology, and got more information about future career pathways. They highlighted the scope of family medicine, talking about their work in integrative and global health respectively. There was a research session during which investigators presented ongoing projects in burn prevention, scar and pain management strategies. Cohen then gave a background of homelessness in the US and Boston, describing particular problems that followed the Long Island Bridge closure last fall.
Overall, students were exposed to a unique form of meditation, guided loving kindness, and learned one example of how a practicing physician relies on such practices to protect against burn out. I certainly hope to join the conference in the near future as an anesthesiologist and a presenter.
Similar to a college fair, residencies from across the country set up booths where program directors and residents were available to give information about their program. For a field as competitive as Cardiology, students were advised on how to prepare properly in their medical school education and Internal Medicine residency years.
It was an informal setting and students had the opportunity to ask lots of questions about lifestyle, career choices, scope of practice, etc.
We had 102 students attend the session, primarily first years (about 75) and also second, third and fourth years.
This was a great opportunity to meet residency directors at programs you want to interview at, or, at programs you will be interviewing at.Sunday was mainly poster presentations. In addition, students were able to hear personal accounts of what drew each of the panelists to the specific field of Cardiology. Students were eager to become involved at BHCHP and Homeless Health Immersion experience (HHIE) is putting together more opportunities for volunteering for medical students.
This was an amazing opportunity for me to present my research and network with prominent researchers in the field of neuro-oncology.
Alice Lee, Hepatologist; and How to Think Like a Doctor from Elizabeth Park, 4th year medical student. All the latest airway devices (video laryngoscopes, fiberoptic) were available for me to try out. Elizabeth Yuan, the region 1 leader from the AMWA student division, was also in attendance to share the benefits of joining the national chapter. A Q&A session followed each lecture and at the end, the team received feedback on future direction of the discussions and topics students would like covered next time.
The team's goal for the next gathering included bringing in a patient from one of the referral hospitals in Pyongyang and conducting a history and physical exam workshop for the students.