Join the trend and start creating customer questionnaires the smart and simple way with RationalSurvey. Abbreviations: AUDIT = Alcohol Use Disorders Identification Test, CATI = computer-assisted telephone interviewing, CES-D = Center for Epidemiologic Studies-Depression, CI = confidence interval, COPD = chronic obstructive pulmonary disease, HEDIS = Health Plan Employer Data and Information Set, IRB = Institutional Review Board, MCS = Mental Component Score, OR = odds ratio, PCS = Physical Component Score, QUITS = Quality Improvement Trial for Smoking Cessation, VHA = Veterans Health Administration. This material is based on work supported by the Department of Veterans Affairs Health Services Research and Development Service, grants CPG 97-002, ACDA 02907K, and HFP 94-028 (Center of Excellence for the Study of Healthcare Provider Behavior). Chronic obstructive pulmonary disease (COPD), one of the top causes of morbidity and mortality in this country, is a particular problem for patients of the Veterans Health Administration (VHA). COPD is the fourth leading cause of death in the United States, responsible for approximately 122,000 deaths per year [1].
COPD is a particular problem among VHA patients, due in large part to the higher prevalence of smoking among VHA patients as compared to the general U.S.
Quitting smoking is the only intervention consistently effective in delaying the progression of COPD and is considered the key intervention for COPD management.
Given its paramount role in COPD and its overall effect on mortality and other morbidity [19], helping smokers to quit should be a primary clinical goal in patients with COPD. To identify a population-based sample of smokers, we used an established cohort of smokers from a multisite guideline implementation trial completed in December 2002. As part of the evaluation of the QUITS intervention, we identified a population-based sample of primary care users from each participating practice using outpatient clinic file data from the Veterans Affairs Austin Automation Center, a national data repository for all patient encounters in VHA health care facilities.
Using computer-assisted telephone interviewing (CATI), we then initiated calls among the primary care patients in the telephone call database. Figure 1 shows the disposition of contacts based on the population screening effort to identify a representative cross-section of smokers.
Screening questions were drawn from the California Tobacco Survey [20] and administered after a brief introductory description of the study and telephone-administered informed consent, with minor site-specific variations in language as required by each participating site's IRB.
Among the population-based sample of primary care users, we identified 2,017 current smokers at baseline among 10,289 completed interviews (20% smokers, 57% former smokers, and 23% who had never smoked). Once a current smoker was screened positive and enrolled, interviewers administered the QUITS Patient Health Questionnaire [21]. For the purpose of these analyses, we broke patient responses into stages, as outlined by Prochaska and Diclemente [28]-precontemplation, contemplation, and preparation. Statistical power analyses that adjust for potential cluster effects generated initial sample size estimates of 250 smokers per site for 80 percent power to detect a 10 percent difference in quit rates among experimental and control sites. We used multiple imputation with random hot-deck techniques [30] to impute missing values for both the baseline and follow-up survey waves.
For bivariate comparisons among smokers with and without COPD, we used x2 tests for comparing discrete variables and analysis of variance for continuous variables. Sociodemographic characteristics, health status, and smoking history and attitudes among smokers with and without COPD.
12 month follow-up survey of smoking cessation services received by smokers with and without COPD at baseline. We also looked at how these smoking cessation services varied based upon the patient's level of interest in quitting (Table 4).
We examined whether smokers with COPD received more cessation services than smokers without COPD. Cigarette smoking causes the vast majority of COPD cases among VHA patients, and many of these patients continue to smoke.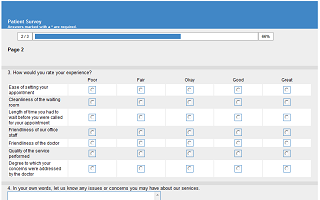 It is also responsible for a tremendous amount of morbidity, and its prevalence is increasing [2]. In the Lung Health Study, patients with mild to moderate COPD who quit smoking had improved respiratory symptoms [7] and demonstrated a slower rate of decline in lung function as compared to smokers with no intervention [8]. We examined the care received by VHA smokers with COPD to determine (1) whether clinicians are effectively targeting more smoking cessation services to these patients than to smokers without COPD and (2) whether these patients are quitting smoking. This group-randomized trial, the Quality Improvement Trial for Smoking Cessation (QUITS), involved participation of 18 VHA health care facilities in 5 states in the southwestern and western United States (New Mexico, Arizona, Nevada, Texas, and California). Because of the system-level intent of the intervention, we identified the population of primary care patients with 1 or more visits in fiscal year 99 (1 October 1998 through 30 September 1999), the year prior to the start of the intervention.
CATI procedures randomly assigned patients from different sites to a team of 19 trained interviewers, accommodating time-zone differences across states, randomly changing call times, and tracking the disposition of each call attempt. At the 12 month follow-up, we obtained completed surveys from 1,150 smokers (60% retention rate) (see Figure 1). However, our analysis of the true intraclass correlation coefficient using the first 3 months' survey data revealed a nonsignificant cluster effect, permitting a reduction of sample size needs to 75 patients per site to achieve the same level of statistical power.
For multivariate analyses, we used logistic regression to examine the independent contribution of COPD status to smoking cessation processes of care, adjusting for other patient-level predictors, such as age, health status, level of addiction, and readiness-to-change. They are quite similar to those at baseline, with smokers with COPD reporting more counseling, referral, and receipt of smoking cessation medications.
Among smokers not interested in quitting smoking at baseline (precontemplation stage), those with COPD consistently reported receiving more smoking cessation services at follow-up than those without COPD.
Since smoking cessation is the only intervention consistently shown to delay the progression of COPD, this should be a primary clinical goal for all smokers with COPD.
The total annual economic cost for COPD in the United States was estimated to be approximately $24 billion in 1993 [3]. The National Heart, Lung, and Blood Institute and the World Health Organization developed joint guidelines for the management of COPD. These recommendations are independent of whether the smoker is willing to attend an intensive smoking cessation program. Participating facilities (including VHA medical centers and community-based outpatient clinics) were matched on size and academic affiliation and randomly assigned to serve as experimental (n = 9) or control (n = 9) sites in early 1999. Patients with 10 or more psychiatric visits were excluded from the population of primary care users. In complex multivariate analyses, however, this approach results in significant sample losses and statistical power, and can bias results. They were much more likely to report that their health was fair or poor and that it was deteriorating, and they were more likely to be depressed. They were more often addicted to nicotine, based on their reporting having their first cigarette within 30 minutes of awakening. Notably, the rate of quit attempts lasting at least 1 day was the same between the two groups, as was the actual rate of smoking cessation (9.2 vs.
Both at baseline and 12 month follow-up, smokers with COPD were more likely to report that they had been advised to quit, prescribed nicotine patches, or referred to a smoking cessation program within the last year. We surveyed VHA smokers with COPD to determine whether they were receiving smoking cessation services and whether those services were effective in helping them quit smoking.
Worldwide, it is estimated that COPD will be the fifth leading cause of disability by the year 2020, behind ischemic heart disease, depression, traffic accidents, and cerebrovascular disease [4].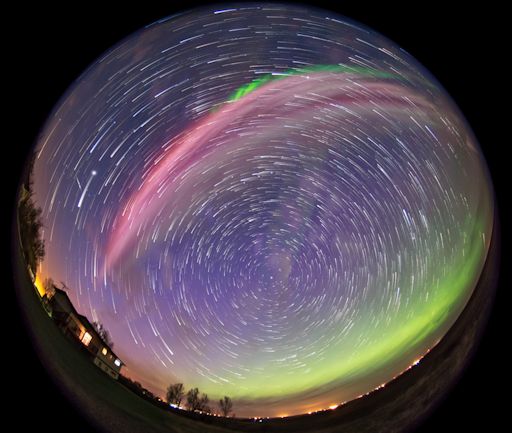 These guidelines, the Global Initiative for Chronic Obstructive Lung Disease, highlight smoking cessation as the most important intervention [9].
All but one site had a smoking cessation program available on-site, and most used that as their preferred approach to helping smokers quit. An additional 278 patients changed sites after the beginning of the intervention and were excluded post-hoc. Multiple imputation methods address missing data issues by generating values for questions or data points for which an answer has been omitted.
We then did another regression including the above variables plus general health (five categories) and level of exercise (four categories), to see if any effect of COPD was mediated by its effect on these two variables. However, the rate of quitting smoking was the same for smokers with COPD and smokers without COPD.
COPD is one of the most common chronic conditions among VHA patients and one of the most costly [6]. While intensive cessation programs may be more effective [10] and more cost-efficient [12] than counseling within primary care, many patients are unwilling to attend them [13]. An evidence-based quality improvement intervention-made up of physician and patient education, local priority setting with leadership and primary care providers, and local adaptation of expert-designed protocols-was implemented at the experimental sites, while smoking cessation guidelines were provided to the primary care leadership at the control sites. Among the 724 patients at follow-up who reported receiving smoking cessation counseling, more patients with COPD tried to quit (57 vs.
The increase in cessation services received by smokers with COPD was noted primarily among smokers not interested in quitting. In a systematic review of group programs for smoking cessation [14], Stead and Lancaster concluded that while group programs are effective, the main "drawback to group health programmes as a public health strategy is their limited reach to the smoking population. This study was approved by the Institutional Review Board (IRB) at each participating site, as well as by each site's top administration. Multiple imputation refers to the repeated generation of imputed values in multiple data sets, followed by redundant analyses in each data set to confirm findings in a variant of a sensitivity analysis.
50%), but there was no difference between patients with or without COPD in quitting for at least 1 day (44 vs. The application of CATI methods for administering these patient surveys resulted in a very low missing data rate (1-2% across the enrolled smoker cohort); application of multiple imputation methods nonetheless assured that this low missing data rate did not in the aggregate result in further sample losses. Therefore, in assisting smokers with quitting, brief advice and pharmacotherapy are both independently effective for smoking cessation.
While time-consuming and analytically intensive, multiple imputation is the standard for these types of patient surveys. Health care facilities and systems need to ensure that smokers interested in quitting are counseled and offered medications [16], either by the primary care provider [11] or through an intensive cessation program [14,17]. A similar pattern was observed among the 277 patients who, at follow-up, reported having received nicotine patches.
This need is further reflected in the most recent smoking cessation quality of care measures used by the 2003 National Council for Quality Assurance's Health Plan Employer Data and Information Set (HEDIS) [18], which assess the extent to which smokers were counseled about cessation and offered medications to help them quit.