The introduction of the microprocessor, a single chip with all the circuitry that formerly occupied large cabinets, led to the proliferation of personal computers after 1975.
Avid today announced new versions of its flagship video editing software products, Media Composer 6, Symphony 6 and NewsCutter 10. Media Composer version 6, Symphony version 6 and NewsCutter version 10 are rebuilt from the core on an entirely new open, 64-bit architecture that raises the bar for performance, flexibility and productivity. Avid continues to offer a discount to Final Cut Pro (not FCP X) users who switch to Media Composer. The company says it is "investigating" the Mac App Store as a distribution point for its software, but has nothing to announce yet. FCPX takes all of the drudge out of editing and you can work at the speed of your thoughts.
As someone works as a video editor, I have yet to see FCPX in any post-house or production environment that I have visited.
If you cannot do your job without a feature x or feature y, then you are not worth your job description and salary. Sure, we could go back to using flatbeds (at least I know I could), but the cost of doing so would be prohibitive. Hopefully Peter Steinauer is using this and other examples as bulletin board material to motivate the designers and programmers to get their **** together. Companies and editors are not going to stay on FCP7 for another few years waiting for FCPX to be brought back up to standard. What really bothers me about this is that Apple has many editors and creative professionals who have had their back and have been pushing for them for years within companies.
If their workflow looks even half like what I think it does, I am surprised they held out so long.
For the type of work they do, I would postulate that this really isn't an FCP vs AVID issue so much as an overall workflow issue.
Having very recently worked there on possibly one of the last shows to use FCP (and in an editorial support position) I can say that media management was a growing issue and their decision to move to Avid (IF it was mainly for the media management abilities) was absolutely the right move. It bums me out because I love apple and my Mac Pro and want to see them do well, but even though I started on FCP, workin on Avid really was just so much nicer (though not interface wise! Apple has invested $1 billion in Chinese ride-hailing company and Uber competitor Didi Chuxing, reports Reuters. For computers generally referred to as PCs, see IBM Personal Computer and IBM PC compatible.
The company is offering Media Composer 6 plus free online training to help users move from FCP for $1499.
All of those niceties make your job easier but if you cannot accomplish your job without a certain type of software then you need to reevaluate whether you are a pro or just a button pusher. You let me know how you capture and lay back to an HD SR tape with Quicktime and make sure proper timecode is embedded so you can satellite it across the country so it makes air in time.
IMO the last 18 months has shown that Apple no longer have a long term commitment to the Mac past consumer use. If FCPX2 doesn't come out within the next year and address almost all the complaints from professionals, they can kiss the pro video and film market goodbye for the foreseeable future. Many of them will likely switch to Avid or Premiere as well as replacing their machines with Windows PCs.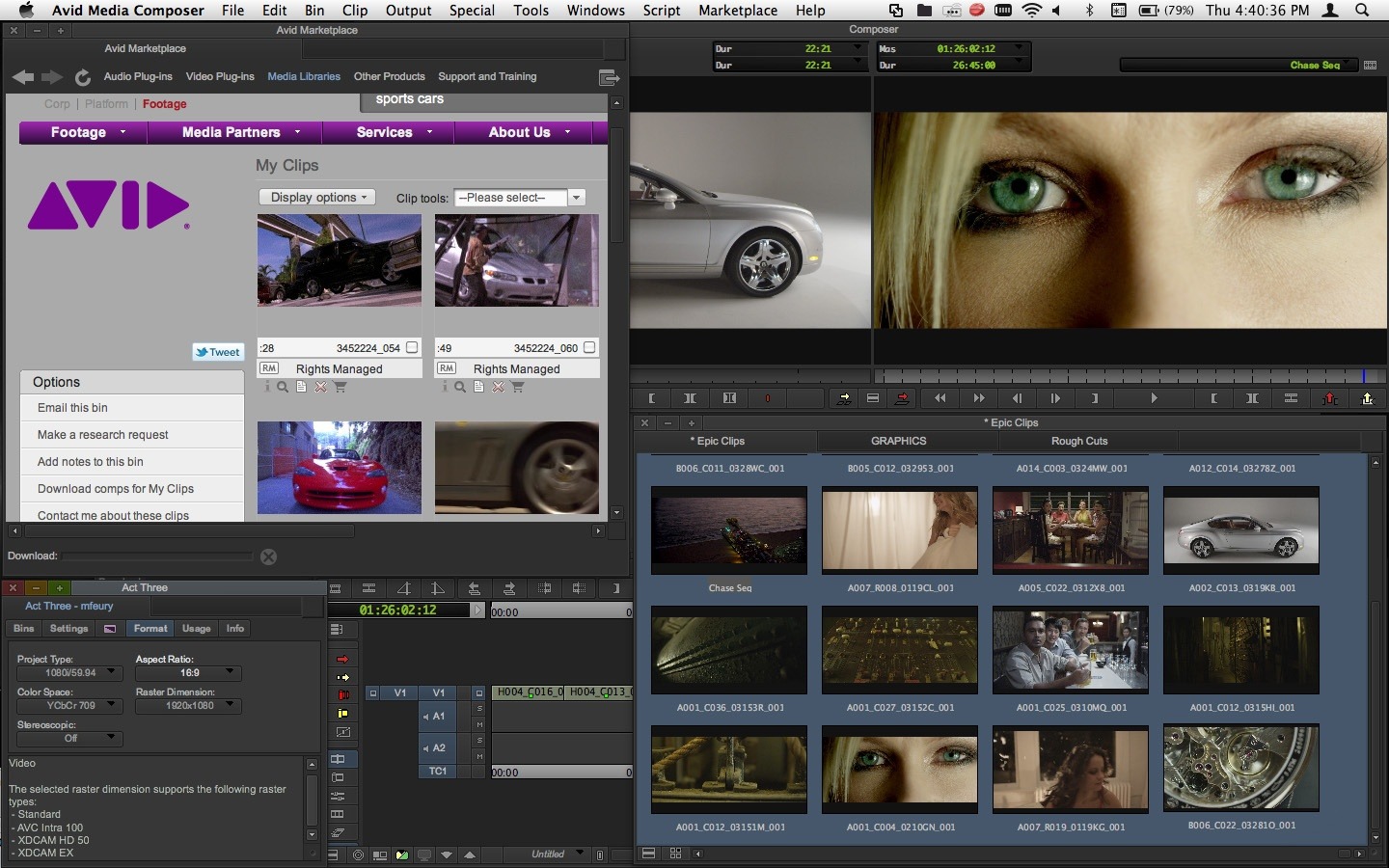 They have had to fight long and hard to get managers and others to justify spending more on Apple Hardware.
I have begun advising clients and others to switch to Avid or Premiere if they are going to upgrade their systems. That means everything from PT edit bays to ISIS storage, MC editing, MAM management, DS ingest, AVID Motion CG, Symphony finishing, etc. Once this happens, it will be another 3-5 years before they would even consider switching back to FCPX, and many wouldn't do so just because of this previous headache and lost trust in Apple.
Now they look bad, and will likely have a harder time being trusted when it comes to purchase decisions. I really feel sorry for anyone who had their news stations or other large scale companies fully invest in FCP Server to only have it be discontinued 2 years later.
But that doesn't mean the experts are about to be replaced by the average person any time soon. And, with the introduction of Media Composer 6, they really raised the bar and have a vision for the future that makes them the right choice for our business.a€?Apple introduced a completely rewritten version of its Final Cut Pro video editing suite earlier this year to mixed reviews, especially amongst professional editors.
The reception was so poor that Apple put its legacy version of Final Cut Studio back on sale in September.