Due to the overwhelming response for our $13 Friday the 13th Tattoo special, Illuminati Tattoo Lounge is pleased to announce a month long Halloween tattoo special starting today and running until November 2, 2013 (Day of the Dead). The Halloween tattoo special will also include discounted hourly session pricing on all Dia De Los Muertos (Day of the Dead) related tattoos. The most detailed of these tattoos are actually inspired by sugar skulls, which are intricately decorated pieces of candy served to children on this traditional Mexican holiday. Get that custom sugar skull you've been wanting in traditional, black and grey, full color, or new school styles created by our artists.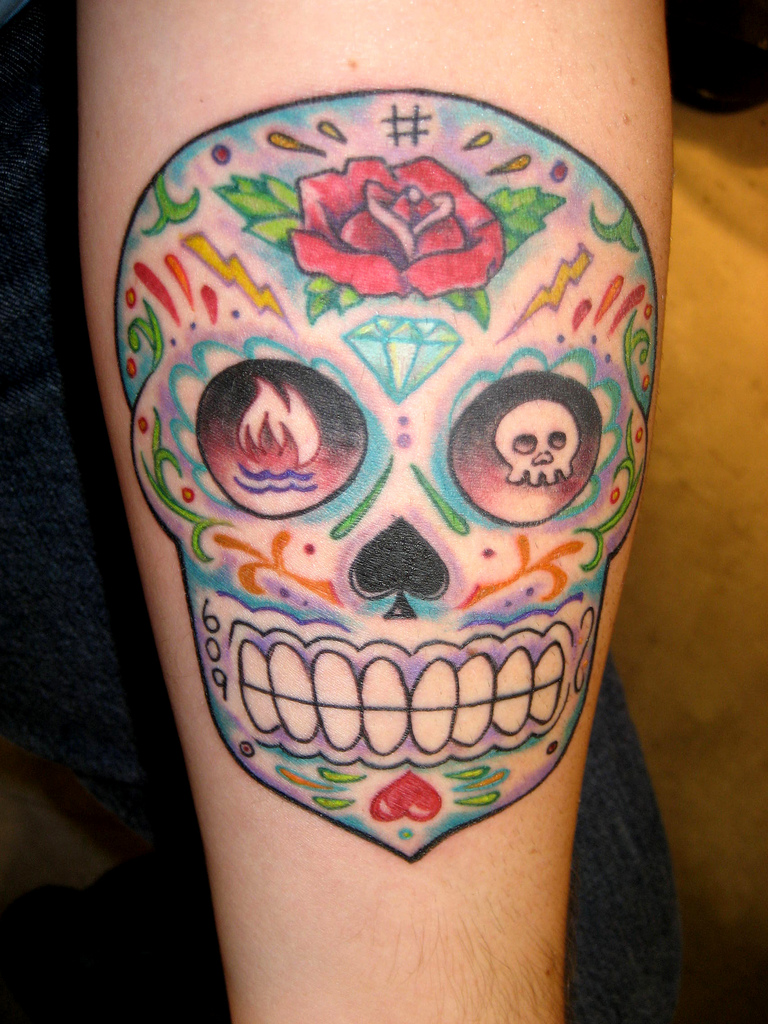 This is an excellent opportunity to get a truly custom piece from one of our world class artists. In addition to our month long special, we will be announcing a dedicated Dia De Los Muertos tattoo special you won't want to miss!
Please call the shop or send an e-mail to discuss your tattoo ideas or stop by the shop for a consultation. Be sure and book a session with your favorite artist early, as slots are sure to fill up quickly.