Large, deluxe metallic silver hardcover book from Italy containing 140 sheets of tattoo flash that pay homage to Chicano culture the world over.
Fifty-six of the world's best Chicano-style tattoo artists have contributed "with respect" (Con Safos) to this book, including: Jack Rudy, Chuey Quintanar, Boog, Placaso, Mike Giant, Carlos Torres, Tim Hendricks, Dr. Monte, Stheph D., Tulio Navia, Victor Policheri, Victor Portugal, Yang Zhuo, Zsolt SarkA¶zy.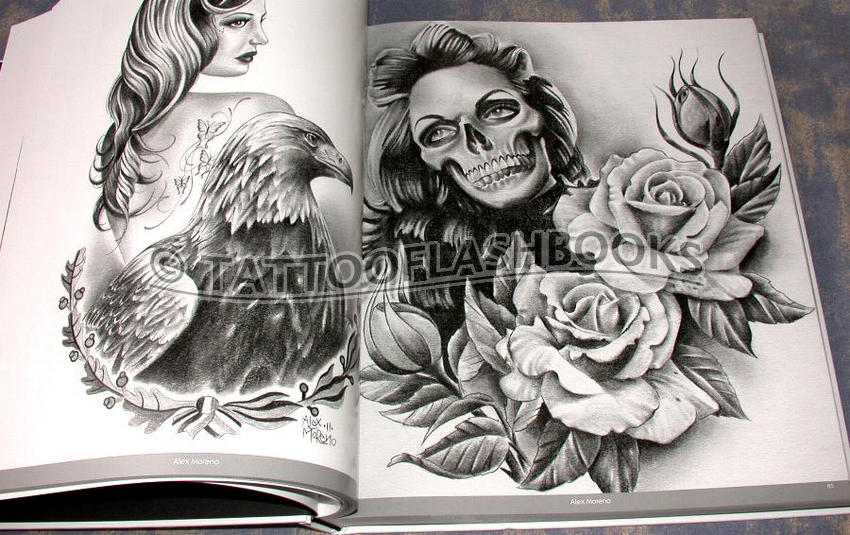 Full-color saddle-stitched book of tattoo script and flash, in English, featuring a wide variety of names, script, and flash all from the clean hand of Delia Vico.
Lakra, Juan Puente, Manuel Valenzuela, Danny Boy, Mouse, Hanky Panky, Big Gus, Latisha Wood, Steve Soto, Mr.