Author: admin, 04.04.2014
This massive map features the capitol from the show and books recreated as a blocky masterpiece in Minecraft.
It took over 100 skilled builders four months to create this incredible impressive map in the game, and it is well worth a look and play by anyone, even if you have never seen the TV show or read any of the books, you should definitively check this map out. The map doesn't just feature the city itself, but the surrounding country side and sea is also included, almost as an bonus.
For the maximum enjoyment and immersion, the Conquest Resource Pack is recommended with this map.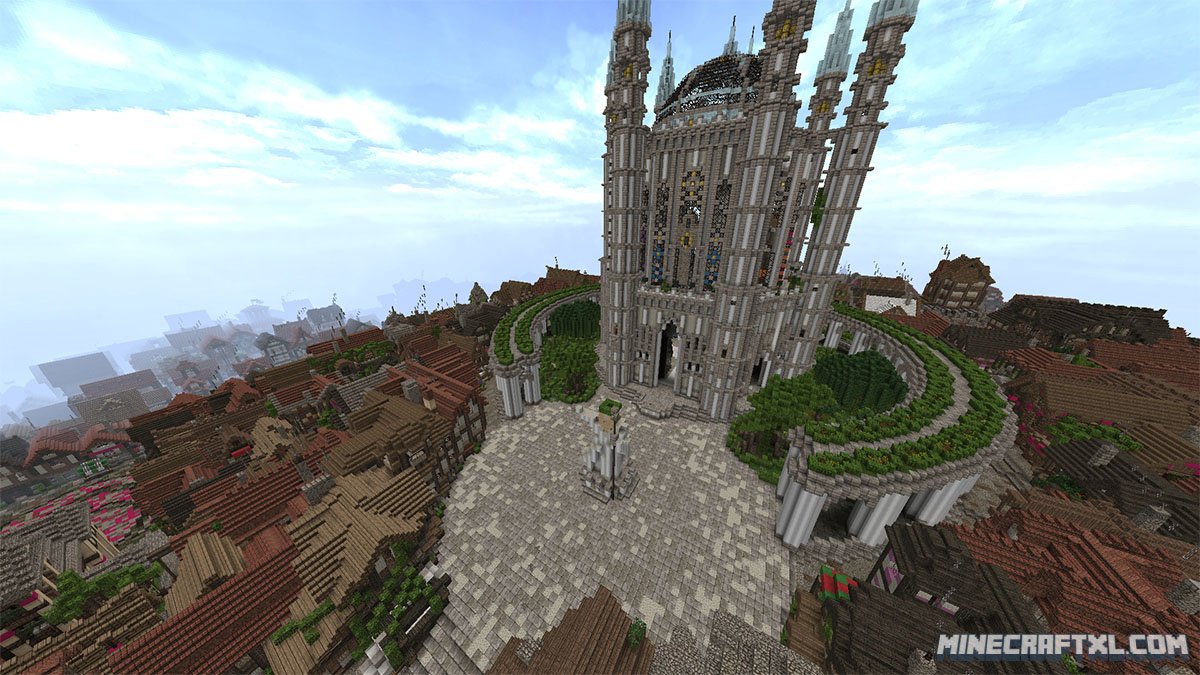 Any fans of a medieval fantasy setting should definitively check this map out, it is well worth it, fans of the series doubly so.
This map is incredible detailed and very true to its source material, it features famous locations known from the books and seen in the show, such as the Iron Throne, the Red Keep, Flea Bottom and much, much more. The map itself is part of the bigger project of recreating the whole world of Westeros in Minecraft, however that whole map of Westeros has unfortunately not been released as a whole… yet.
The builders have taken no shortcuts, everything is build down to minuscule detail, and it really shows.
You can of course also play it simply using the default Minecraft, although it won't look just as good, and some of the style will be lost.