The ultimate in convenience AND organization, the Online Marketing Content Planner is a down-loadable electronic calendar for creating your annual email, blog, video, and social media publishing schedule for the year.
This easy-to-use, totally customizable content and message planner functions like an editorial calendar (see image above) for your online marketing messages and content. It is your central hub for brainstorming and recording the publication dates and topics of your articles, videos, announcements and status updates distributed and sent through your newsletter, email marketing, blog, YouTube, Facebook, Twitter and more.  Don't be without it this year and in years to come!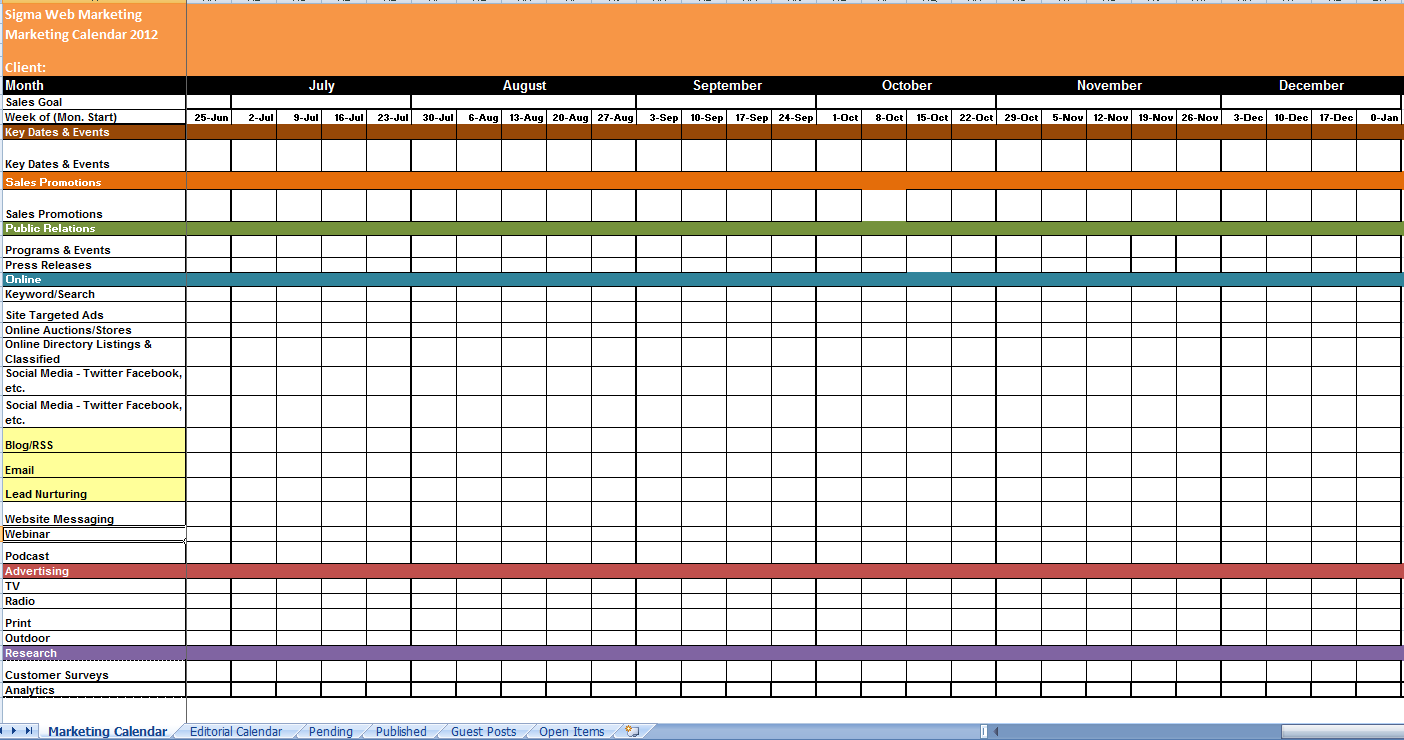 Align your messaging across different online channels – email, social media, YouTube, and more – are you being consistent and authentic?
Wouldn't it be great to get a helping hand creating your annual message plan right along with the perfect tool to do it?
Join the Email CommunitySign up for email and get new blog posts, breaking industry news, event discounts, the latest free email tools and more!