IMPORTANT: If it damaged your computer or operating system somehow, please direct all your wall-punching angerness to my face through the internet tubes. By the way, can anyone guess which foreign TV commercial is shown in comparison screenshot above? As a side note, I recently noticed that iTunes still has some of the old glass buttons in the smart playlist editing window. I avoided large arrow for drop-down menu mainly because there are already too many arrows and it should be reduced so you can focus on three primary buttons: play, rewind and forward. For what it's worth, I have a much harder time seeing the text in this comment form than your QT controls. I didn't know that I needed something like this theme, but once i saw it i knew it should look that way. I just installed this and I have noticed that it doesn't look as good as in the screenshot.
I have a requirement: as the previous comments said, could it be possible to add an option: play full screen? Could you make some adjustments to what you made, I've included an image in where I believe you are missing some things. I definitely like the black ones better (though I'm still sticking with the defaults). Especially since currently I'm sporting the graphite theme for system appearance, yet the volume slider is now blue instead of graphite or the glossy white of old.
QuickTime Controller Graphics changes the somewhat bloating GUI of browser based QuickTime movies into controller icons that are smaller and more like the the newer OSX apps like Mail. The new controls have poor contrast and are quite a bit harder to see, and the playback indicator is smaller and harder to grab. Actually, although it's very subtle, I think a whole theme based on this would look amazing and probably be the most useable one out there (next to default Aqua).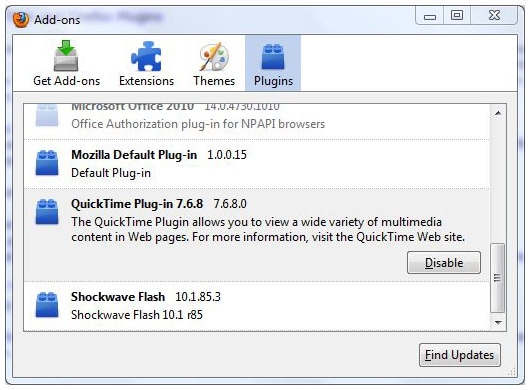 While I can certainly agree that your new controls look nicer and more modern, I feel they are a step backwards in usability. Sure Apple wants you to pony up to QT Pro, but if you do at least they should let you fullscreen the plugin!
The balance between form and function has tipped a little too far in the direction of aesthetic appeal.