Creating first-rate application materials should be your first, decisive step in pursuing your career goals. This Job Application Package is the toolbox you need to create perfect application documents. It's time to turn this week's Text Message Blitz into results and host your Launch Party (or parties!) as we head into week three of the 90-Day Game Plan! Heidi, 8 Star Platinum, 4 Star Executive, helped host 24 Launch Parties in the last 30 days and can't wait to show you how your Launch Party can impact your business. This entry was posted in 90dgp, News and tagged 90-Day Game Plan, 90dgp, australia, conference calls, Isagenix, Launch Party, new zealand, News, Tools by Isagenix Newsroom ANZ. All trademarks displayed on this site, unless otherwise indicated, are the property of Isagenix International LLC, and are registered with the US Patent and Trademark Office. Join Jay Bennett as he covers a 90 Day Game Plan strategy designed to double and triple your business over the next three months … February, March and April.
Isagenix sales are growing by leaps and bounds and 2013 is expected to be phenomenal, with sales forecasts reaching 450 to 500 million. Special blitz events are planned and discussed that will support the team in actualizing this success. A new strategy to boost strong, sustainable, long-term economic growth in the UK has been announced today by Lord Mandelson. The strategy, Going for Growth, outlines seven key areas where the Government will build on the foundations of New Industry New Jobs.
Understanding and employing the right strategic role for government in markets enabling us to capitalise on new opportunities.
Visit the Going for Growth page here to read the strategy and view related announcements, video and links.
Rural communities and hard to reach areas who do not have access to next generation broadband will benefit from a share of ?1 billion of Government investment said Business Secretary, Lord Mandelson today. The investment will upgrade the UK's digital infrastructure to bring super-fast broadband to 90% of the country, essential if the UK is to remain globally competitive as estimates suggest that private investment will only reach up to 70% of the population by 2017.
The Next Generation Fund will provide the UK with a world class communications network to bolster innovation and services in digital content. The Government is now consulting on the most effective way to deploy the investment - read the consultation document. The Government is now consulting on the most effective way to deploy the investment – read the consultation document.
The Treasury is also consulting on how the fund will be raised through a new Landline Duty. To maximise links with the Government's Universal Service Commitment – a parallel broadband investment programme to ensure every community has access to 2Mbps broadband connection by 2012.
In this speech Peter Mandelson defines the core challenges in building sustainable growth in the British economy in the years ahead. He sets out new plans to promote enterprise, develop a national British 'innovation system', create new forms of growth finance for innovative companies and tackle the huge challenge of renewing Britain's infrastructure.
He argues that Britain's full recovery depends on a reassertion of the values of long term investment in industrial competitiveness and Britain's future strengths. This week marks the start of a new decade in which we know the economy will come under fiercer competitive challenge than ever before, as the world tilts further east towards China and the other emerging economies. In Britain we still have one of the best environments in the world for starting and growing a new business. We are emerging from the financial crisis and the downturn with our key industrial strengths intact, unlike our experience in previous recessions. The competitive value of the pound is helping exports and increasing the sourcing of manufactured goods in the UK. As the Government will explain in the strategy for economic growth we are publishing tomorrow, how we create future jobs won't be the same as in the past. And it won't happen if we take the wrong turn in sorting out the national finances in the coming months.
So a credible Deficit Reduction Plan has to be accompanied by an equally credible Growth Plan. Our plans do not at this stage fix rigid limits for each department, for the good reason that future uncertainties remain.
You can see the last thirty years as a series of steps and mis-steps towards this economic goal; shaped sometimes by ideology, sometimes by pragmatism, increasingly by the realities of globalization. The 1980s saw the timely privatization of industries that were long overdue for return to the commercial sector. British business still suffers from too large a tail of poor management and low productivity and the financial crisis demonstrated that the long-termist business culture needs to be more firmly established. Of a return to the values of hard work, enterprise, corporate stewardship and mutual commitment over those of dodging responsibility, making a fast buck, and putting self before others.
Of working together as a nation to address the shared challenges of the future, not social divisiveness or outdated ideological obsessions about the State or doing away with government.
We need a dynamic economy and society, but we also need to understand that while people want opportunity, they also want security for themselves and their families in a fast changing world. There are significant strengths for Britain which give us a base that makes the new challenges easier to address. The UK research base has benefited from a doubling of the Government's investment in science. Our universities are now fully part of the way we earn our living in the world: attracting 230,000 fee-paying overseas students and generating ?59billion a year for the UK economy – more than 2% of GDP.
There has been a renaissance of major UK cities – a genuine end to the psychological cycle of decline that blighted the late eighties. Although it has not grown at the rate of the rest of the economy, the British manufacturing sector did not in fact contract in absolute terms in the decade before the recession – its output in both value and volume has remained stable despite the fiercest imaginable competition.
The resilience and reinvention has been helped by flexible labour markets which in this period became culturally embedded in the private sector.
It is this factor, together with the scale of the fight-back mounted by the government and the strength of our welfare-to-work system, that has helped keep people in jobs and limit the effects of the global recession.
But it is also clear – and I want to be honest about this – that the global economic crisis has exposed structural problems in all developed economies, including the British economy that we did not entirely foresee or deal with in the years of uninterrupted growth. No-one fully understood the risks in the model that destroyed Lehman Bros and crashed the banking system.
And finance will have to change – the insurance bill for saving the economy from the status quo was far too steep and it can never happen again. Today I want to highlight some of the key themes of that work programme and say something about where we need to go with each. Of course given the tax rises on the better off imposed in the past year, tax is inevitably once again a hot topic of debate in the business community. Our 18% capital gains tax rate is among the lowest in the world and our corporation tax rate among the lowest in the G7. As for the new top income tax rate, I believe that is justified in the quite exceptional circumstances we face. It is right that in taking the tough decisions on tax needed to combat the deficit those with the broadest shoulders will bear the greatest burden. But as a Government we will always be vigilant that this burden does not become so great that it damages our long-term competiveness or inhibits those whose efforts will help us build sustainable growth. At the same time we need to accept that the current structure of most public companies is better at rewarding enterprise in senior management or owners than it is at giving the bulk of the workforce an incentive to innovate or commit to the business. Our 21st century economic growth needs to be built on innovation at the knowledge frontier, addressing new challenges such as climate change and decarbonisation and exploiting new digital and materials technologies. For this reason, it is vitally important to preserve our research capabilities even through a period of increased constraint on investment. For each region of the country, I am asking the Chair of the Regional Development Agency to present me with a report by mid- March, prepared in conjunction with their Vice Chancellors, on how their universities, supported by RDAs, can drive economic growth in their area. In the PBR, to boost innovation, the Government supported the concept of a "Patent Box" that ring fences commercial revenues from patents and secures favourable tax treatment for them.
Since I launched our policy framework New Industry New Jobs, we have earmarked almost a billion pounds in the last year for investment in British capabilities in cutting edge technologies like plastic electronics, composites, wave energy and industrial biotechnology.
Over recent years we have built up the basic skeleton of an industrial innovation system in the UK.
Our challenge now is to build and consolidate that innovation landscape into something like the Fraunhofer network in Germany which actively connects industry and the German research base. For a decade we have tentatively been experimenting with public-private solutions to the growth capital problem.
That is what the Innovation Investment Fund launched last year will in part do – it has already more than doubled its initial ?150 million public investment with private funds and its professional independent fund managers will make their first investments this year. At the same time the Rowlands Review has explored the issue of growth capital for business and the feasibility of re-creating a successful fund like the old ICFC or 3i. In parallel the RDAs are establishing a number of new public private financial vehicles with the help of European funding and the EIB, which will invest in businesses seeking less than ?2m. These will sit alongside existing smaller venture capital funds established over the last 10 years. I am therefore now asking Mervyn Davies to report to me urgently on what might be done to give this network maximum coherence and reach. Fourth, over the next ten years Britain will need a transformative wave of private investment in digital, energy, transport and low carbon infrastructure, totalling hundreds of billions of pounds. We are implementing plans to stimulate investment in the infrastructure for digital communications. We have begun a shift in the basic remit of the regulatory agencies so that they focus on the need to renew our infrastructure and adapt it to a low carbon future. In the transition to low carbon energy and transport, emissions trading and a carbon price potentially provide strong stable investment incentives.
And we need to examine how the role of pension funds to be major investors in the long term infrastructure projects of the future. Infrastructure UK has been tasked with producing a full assessment of the scale of the challenge, and to produce creative ideas for how to meet it. We need equal vigour in tackling the parallel challenge of making sure that British-based firms are ready for the opportunities this wave of investment will create. Government bodies like the Office for Nuclear Development and the Office for Renewable Energy Deployment need to work intensively with British-based companies to anticipate and compete for the supply chain opportunities from huge shifts to alternative energy or transport infrastructure. By the time the call for tender arrives, these firms should understand the opportunities, understand the capacities they will require, and understand the help Government can provide in helping them develop those strengths.
That's exactly what we are doing now for example in the civil nuclear sector through the Nuclear Advanced Manufacturing Centre and our work to develop the nuclear supply chain to serve the growing nuclear industry in the UK. Finally, we need to start a debate about how we build a stronger culture of long term commitment to sustainable company growth in this country, based on a strong compact between institutional shareholders and the corporate sector. Chris Hogg has played a key role in this debate with his review of corporate governance, and it is time for Britain to take a long hard look at the questions he and others have raised. Surely investment managers should be judged on their long term growth and profitability, not their short term performance – and the same goes for CEOs. Only by growing our economy can decent jobs be created, living standards protected, and the winners' circle expanded outward to those on low and middle incomes.
Lord Mandelson and the Department for Culture, Media and Sport have announced a special Diamond Jubilee weekend - moving the late May Bank Holiday to Monday 4th June and adding an extra Bank Holiday on Tuesday 5th June. My Lords, with your Lordships' permission, I would like to make a brief and important Statement about the Government's plans to mark Her Majesty the Queen's Diamond Jubilee.
However modestly our present Queen might approach this celebration, I know that people across the whole country will want the chance to recognise this remarkable achievement; paying tribute to the Queen and celebrating with great pride and affection Her Majesty's sixty years on the throne. It will also be an opportunity for us as a country to reflect on the incredible changes that have taken place, both here and around the world, over the last six decades.
Although we are still in the early stages of organisation, I can confirm to the House that these celebrations will take place around the first week of June 2012.
In honour of Her Majesty, we will create a special Diamond Jubilee weekend – moving the late May Bank Holiday to Monday 4th June and adding an extra Bank Holiday on Tuesday 5th June. In Scotland, national holidays are a devolved matter and we will work closely with the Scottish Government to help ensure that people across the United Kingdom can celebrate the Jubilee together.
My Lords, in keeping with previous Jubilees, we also plan to issue a Diamond Jubilee medal. Further details of these and other Government plans for the Diamond Jubilee are available online, via the Department for Culture, Media and Sport's website. Finally, My Lords, I can confirm that the Queen has agreed, as a mark of Royal favour, to confer Royal Borough status on the London Borough of Greenwich. This rare honour is to be bestowed in recognition of the historically close links forged between Greenwich and our Royal Family, from the Middle Ages to the present day, and the Borough's global significance as the home of the Prime Meridian, Greenwich Mean Time and a UNESCO World Heritage Site. My Lords, further announcements will follow as our plans for the Diamond Jubilee are confirmed. The New Year will see a new team taking up the fight against rogue employers who refuse to pay their workers the National Minimum Wage.
HM Revenue and Customs' (HMRC) new Dynamic Response Team will work on the most high profile and complicated National Minimum Wage cases faced by HMRC, particularly in areas where employers are using migrant labour to undercut competitors by paying below the minimum wage. The team is funded from a ?70 million Government fund, paid for by a levy on migrant workers, to support those communities that are feeling the impact of migration most strongly. The team will be made-up of highly-trained specialist officers who are committed to providing a rapid response to cases across the UK ensuring that everyone who is entitled to the minimum wage receives it. The new team will work with other Government departments and Local Authorities to ensure the most effective action is taken to deal with non-compliant employers, including civil and criminal prosecutions where appropriate.
There are around 1 million low paid workers who benefit from the minimum wage and since April HMRC have helped around 14,000 workers re-coup over ?3.5 million of wage arrears. HMRC already tackle serious breaches of minimum wage law, such as the Jacksons Butchers case in Sheffield, which was closed in 2009.
A new guide for parents of recent graduates written by award winning career coach Denise Taylor was launched today by the Department for Business, Innovation and Skills.
With the New Year approaching, many graduates will refocus efforts on their job search and the Government-backed Graduate Talent Pool website is a great place to start. With around 6578 vacancies and two thirds offering payment, the site matches talented graduates to internship opportunities. Denise, author of How to Get a Job in a Recession, says: "Now six months on from their graduation, many graduates may be in need of some family support in their job search. When you head out into the post-Christmas sales looking for a bargain, or take back that awful Christmas present that your Auntie gave you, do you know your consumer rights?
The campaign is part of a major initiative by the Government to make sure that you know how to get a fair deal when you're shopping and to make sure that you know what to do if things go wrong. The Department for Business, Innovation & Skills has published its Sustainable Development Action Plan (SDAP) for the period up to March 2011. This is BIS's first SDAP, previous Plans having been published for BERR and DIUS prior to their merger in June 2009. The SDAP not only brings into one document the Department's work on innovation, science, universities, skills and businesses in relation to sustainable development, but also addresses how it will improve sustainability across its operations on its own estate. Developing a standard set of information about higher education, so that all students can exercise informed choice about courses and institutions. A national action plan to encourage the best brains into research careers and attract them to the UK has been published today. It contains good news for the UK as we are already meeting key elements of European best practice in the four areas covered by the National Action Plan on Researcher Mobility and Careers (NAP): open recruitment, pensions and social security, attractive working conditions and skills. As a result, the NAP restates current UK practice along with a number of case studies showcasing national and local initiatives. It also identifies future actions so that we can continue to build on our good practice and remain an important destination for top quality research. These include developing and strengthening the implementation of the UK Researchers' Concordat. The NAP highlights how the UK is the most popular destination for researchers supported by various elements of the European Framework programme for funding research.
The European Research Council which fund the best researchers throughout the continent so that they can take their research outside their home country.
It also highlights several other initiatives which demonstrate UK good practice including a scheme run by the Wellcome Trust – a major UK research funder – to support outstanding medical or science researchers as they establish their academic careers in selected Eastern European countries, i.e.
On 21 December the Department launched a consultation on a proposal to ban the use of bills of sale for consumer lending. A Consultation on a Direction to Ofcom to implement the Wireless Radio Spectrum Modernisation Programme was published by the Department on 16 October 2009. That Consultation Document set out various directions which the Secretary of State proposes to give to Ofcom in accordance with his power to give directions under section 5 of the Wireless Telegraphy Act 2006. Since that consultation was commenced, one organisation that has received the Consultation Document has raised two matters concerning the contents of that document. Please note that the Secretary of State has now extended the time within which all responses to this consultation exercise need to be received.
A Consultation on a Direction to Ofcom to implement the Wireless Radio Spectrum Modernisation Programme was published by the Department on 16 October 2009.
That Consultation Document set out various directions which the Secretary of State proposes to  give to Ofcom in accordance with his power to give directions under section 5 of the Wireless Telegraphy Act 2006.
Venue: IISC - UK Lecture Series, Indian Institute of Science, BangalorePeter Mandelson launches the Indian Institute of Science lecture series for 2010 with a speech on the evolving relationship between India and Britain in science and innovation, where he also argues for greater internationalism in these fields. Of course it's also a huge privilege just to be at this podium in Faculty Hall, which in its illustrious history has hosted Nobel Laureates, and minds a lot sharper than mine. The aspiration and inspiration for this series is that it should give us a chance to reflect on the evolving relationship between India and Britain in the field of science and innovation.
So obviously, for the last couple of weeks I have been casting about for symbolic new projects to launch this week. Now, given that Indian cooking has transformed British tastes over the last twenty years, I'm wondering if this is an avenue for joint research? Coming back to earth, I want to provide a sort of preface to the lectures to come by talking the general value of internationalism in innovation and science. If science and innovation are so central to competitiveness, why should we see them as something that should be built on international collaboration? No less importantly, many of the big challenges of this century, such as food security and climate change, are ones in which we can all potentially lose – some worse than others and the world's poor worst of all. If the twentieth century sometimes seems like a calamitous  exercise in applied ideology, the next century needs to the century of applied science.
What this suggests to me is that the next generation of engineers scientists and innovators that the world produces will be among the most important in our shared history.
To put it more positively, the incredible process of cross-fertilization of ideas is one of the defining benefits of globalization. Kamal Nath has set the same challenge for India's infrastructure revolution, which he has openly said will require India to pull in the skills and investment of the best in the world.
There is another real innovation that this Institute represented, and represents, and it put J N Tata well ahead of his time.
The way in which this commitment to first class training and research has powered the development of an Indian technical and scientific class is of course one of the things that defines India's recent economic rise for many non-Indians.
One extraordinary spillover from this commitment is the fact that for the last decade more than a quarter of America's IT and software companies have been founded by Indian emigrants.
The challenge for Britain is of course to make sure that these elite institutions and specialist strengths are not a like a ladder with strong rungs at the top and weak rungs at the bottom. Obviously India's experience is very much sui generis.  But India also faces a huge challenge of general and specialist education. I know that Indian commentators like Nandan Nilekani have devoted a lot of time to thinking about how you transform this model into one equipped for a globalizing India. Implicit in this ambition, as writers like Nandan Nilekani are surely right to insist, is a huge education and innovation challenge. My hope is that Britain and India can ultimately build a deep, durable and mutually beneficial partnership in pursuing this.
We are encouraging British universities to internationalise Higher Education and seek out Indian partners for student and faculty exchanges and developing joint and complimentary curricula. We need to continue to transform our research relationship from one in which we procure teaching or research from each other into one that is genuinely collaborative. The UK and India jointly funded three Science Bridges last year, worth up to ?6million, to strengthen our research and innovation relationship.
The multi-million pound joint investment in the India-UK Advanced Technology Centre is working on applying technologies in rural education and healthcare and has brought together academic institutions with leading corporations in India and the UK, including Infosys and British Telecom.
Imperial Innovations, which is the research commercialisation arm of Imperial College, now has a venture here in Bangalore and has raised about $10 million for research spinouts.
The UK is also increasingly keen to partner with India on publicly funded development research. One endpoint of this process will be the growth of a base of innovative Indian firms to follow the first global generation of Indian companies that have emerged in recent years.
I know that there are concerns among some in India that changes to the UK's migration system might put this at risk.
In making this case for an international view of innovation I don't mean to sound overly idealistic or blind to the challenges. It's also the case that tough commercial competition will always be an integral part of what makes us innovative.
But this doesn't negate the argument that science and innovation should be something that are driven at their core by international openness and collaboration. Scientific discovery is something that India and the UK have always done well together.  Sir Roland Ross won the Nobel prize for medicine for research into malaria he did during his time in Bangalore. Their experience is a reminder that in the expanding global single market for ideas, international collaboration in science and innovation is good for India.
In this Westminster Hall debate on the future of the steel industry in Teesside, Pat McFadden talks about the three factors that served as the backdrop for Corus's decision to mothball its Teesside plant: fall in demand, fall in price and the collapse of the off-take agreement to buy the steel produced there.
This can be a challenging task, however, and one that we will be happy to help you out with. It will provide you with the appropriate materials, whether you require a complete set of documents or the reduced version for Internet applications.
Discover solutions for transforming your health and wealth and get recognised along the pathway to achieving your dreams. And the Government will maintain its support for the economy through existing public spending and investment until the recovery is firmly locked in. The recovery is only the beginning of how we are going to pay our way in the global economy and create the jobs of the future. Deficit reduction is a three-sided triangle: spending reductions, tax increases and economic growth, and, of the three, growth is the best antidote to debt both in short term and the long term.
It is bold and tough: the equivalent of something approaching an ?80 billion turnaround in the public finances. But, as the Prime Minister and the Chancellor have both made clear, the impact on other services cannot be painless. There is a debate within business on business models, especially the reliance on debt over equity. For the past decade we allowed ourselves to become over-dependent on the City and financial services for growth and our tax revenues.
While putting the City in an iron cage of regulation is undesirable, just relying on a bit of nudge here and there will not suffice. It sets out what we have done since I launched the New Industry New Jobs agenda last spring and described the Government's further work programme for the coming months.
There is no substitute for this – no substitute for the drive and ambition that it brings.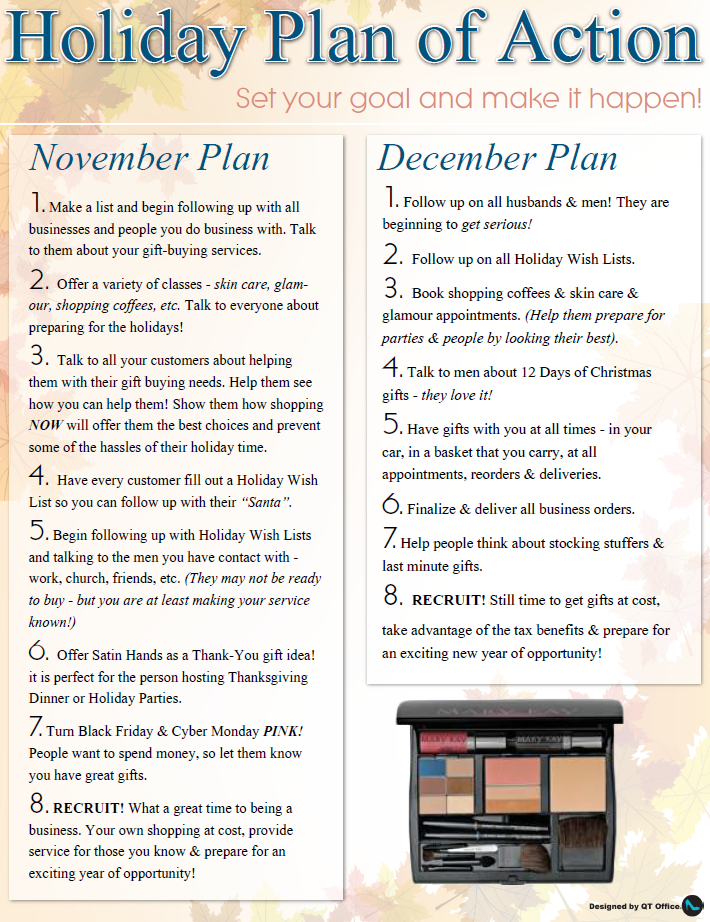 And if remuneration is actively driving systemic risk, and that risk cannot be confined to a single institution, then we have a real problem. Setting tax rates for me has always been a matter of striking the right balance, not of ideology. There is never a case for rates of tax that remove the incentive to self-improvement or to build a business.
The evidence is that companies that share rewards with their employees, like the John Lewis Partnership, are also very good at pursuing long term growth strategies. A decade of sustained investment by this government has rescued British science from its desperate straits in the 90s and secured its position of global excellence, second only to the United States.
Our universities must focus on research that offers the greatest economic potential, prioritise excellence, develop partnerships with industry, specialise around their core strengths and not be afraid to develop distinctive missions. This complements the incentives we have for research in the UK through the R&D tax credit. We will be publishing the next stage of our plans for the further development of key sectors – including construction, business services and homeland security – by the end of March. We have the rapidly growing outreach of our universities into business, RDA investment in innovation centres, the setting up and expansion of the Technology Strategy Board, and the recent decisions to establish industrial centres of excellence in a range of technologies including civil nuclear engineering and industrial biotechnology in Yorkshire, and plastic electronics in County Durham. With this objective in mind I have asked technology entrepreneur Hermann Hauser to undertake an urgent but systematic evaluation of the UK's existing Innovation network to see how Britain can best emulate the outcomes of the Fraunhofer model.
We have set out plans for the creation of a new British technician class, in part through a dramatic expansion of Advanced Apprenticeships. I have asked Lord Sainsbury to report to me by the end of March on the development of the registration system for engineers and proposals to introduce a parallel scheme for science technicians that will make this new technician status a reality. They will extend broadband access to every home and business in Britain in just a few years and extend next generation broadband beyond where the market alone will build it to serve 90% of the population.
But we also need to give management some scope to plan and build without the excessive demands for quick returns that characterise too much modern public company ownership. I attach the highest importance to the new Investor Code and will be meeting investors and companies next week in the run up to the further consultation by the Financial Reporting Council. Companies making acquisitions should set out transparently and publicly their long term plans for the assets they propose to acquire, including company headquarters, R&D sites and main plants. How many strategic and effective managers are being hobbled with the quarterly race to please the beauty contest of the markets? But the key question is how we can achieve a step-change in the growth rate of the British economy in the decade ahead. Queen Victoria is the only British Monarch to have celebrated a Diamond Jubilee previously.
And working with colleagues in Buckingham Palace and the Devolved Administrations, we are currently planning a series of fitting events to enable communities all over the country to mark the Diamond Jubilee. This will be a truly historic occasion, a testament to the hard work and dedication of Her Majesty the Queen to this country and her people. Evasion hurts both workers and responsible employers who play by the rules, so we are stepping up our fight against non payment of the minimum wage.
This included more than ?640,000 alone in the hospitality sector, a sector noted for low levels of pay. Pauline Smout and David Jackson were prosecuted for wilfully neglecting to pay the National Minimum Wage and were both fined and ordered to pay compensation because they could not pay staff the arrears they were entitled to. The guide aims to help parents support graduates in their search for work and understand the support available. Internships allow graduates the opportunity to develop their knowledge, skills and experience in a real working environment and give an insight into what a particular career has to offer as well as being one of the best ways for graduates to improve their employability.
Tough choices are inevitable but we are minimising the effect on the frontline by making savings on capital budgets, asking the sector for further efficiency savings and by asking HEFCE to look to reduce funding which will not impact on teaching.
Approximately 20 percent of our academics come from abroad, roughly evenly split between EU and non EU in origin.
This Concordat, developed by the research community, aims to increase the attractiveness and sustainability of UK research careers and to improve the quantity, quality and impact of research for the benefit of UK society and the economy.
Bills of sale are being used to support "logbook" lending, typically using a consumer's car as security. So that the position is beyond any doubt, a Supplementary Document has been published which deals with each of them. Over the next few months the series will cover a wide range of topics from prime numbers to the economics of climate change. And I knew I might be onto one when someone mentioned to me that the Indian space programme has charged Indian scientists with developing a curry suitable for astronauts. This question goes to the heart of what ultimately makes globalization ultimately a good thing. Faced with these kinds of challenges there is a clear incentive to make the best use of our collective scientific and technological resources. It has never been possible to separate trade in goods and services from the transfer of knowledge.
JN Tata had a clear conviction that India needed to develop its own indigenous industrial strengths.
I know Kamal well enough to know that he is far too smart to see this as a sign of weakness.
In fact a troublemaker might say that the modern US economy is built on Chinese money and Indian brains. An ideological distaste for public investment of almost any kind under Margaret Thatcher had left Britain hemorrhaging scientists and with a chronic underinvestment in higher education. We have invested heavily in generic skills and in primary and secondary education and have dramatically opened up alternative vocational routes to higher skills like apprenticeships.
To an outside observer, this debate is yet another sign that India is at a critical point in its dramatic transformation. We certainly want to make sure that the UK is as open as possible to Indian who want to study in the UK.  Over 30000 Indian students studied in the UK last year – a rise of almost 40% on the previous year. And this must be a two-way flow, with UK students and faculty coming here to experience modern India.
India is a cost-effective place to do joint research and it has obvious strengths across the spectrum- from ICT, pharmaceuticals and green energy to public policy problems around poverty reduction and public health.
One of these Bridges is between IIS, the University of Leeds and ICRISAT, focusing on sustainable agriculture.
On an even larger scale, the Welcome Trust has now been working with the Indian government for a year on a ?80million programme of biomedical research. The UK's research budget for international development over the next few years will be bigger than that of the World Bank – around ?220 million. We obviously want to make sure that Britain is the country of choice for these firms when they position themselves for the European market or establish a European research and development presence.
But I can guarantee you that while we do have to guard the system against abuse, the route into Britain for skilled and qualified Indian workers and investors will remain open. At the business end of the knowledge economy there will always be hardheaded debates about intellectual property and licensing. It's when we are under pressure that we challenge established ways of doing things and do them better. The most recent Nobel Laureate, Venkatraman Ramakrishnan, who this year won the Chemistry prize, is based in Cambridge. I'd like to congratulate all the people who have successfully completed an apprenticeship, and all the businesses who continue to offer apprenticeships, even in difficult economic times.
Take advantage of the expertise of our experienced personnel by using our Job Application Package. The Job Application Guide will support you during the creative process by providing general tips for cover letters and resumes. The quality of management in our best firms improved, and with it, corporate profitability.
That is why, without wishing the financial sector to be smaller, we need other industrial strengths and sources of revenue to grow faster.
In a difficult fiscal environment no credible government can rule out the need to raise taxes.
Britain retains one of the most favourable tax regimes in the world for entrepreneurs who start a successful business and eventually sell part of their stake.
We need a new range of public- private financial instruments to step into the historical equity gap and the breach created by the banking system's reduced appetite for commercial risk. The public purse isn't going to be able to fund them, so we need to get the conditions and incentives right for private sector investors. The need now is to look urgently at the options for ensuring we have a carbon price that is more stable and truly reflects the environmental costs.
Although these remain commercial decisions, firms or investors should expect to brave the court of public opinion if they are motivated only by short term profit. The consultation seeks to address concerns about adverse outcomes for consumers where borrowing is secured under a bill of sale and will consider whether a ban is necessary to secure a better deal for consumers or whether alternative options would achieve a better result. The very distinguished Professor Alison Richard, Vice Chancellor of Cambridge will be first up here on January 12 to speak about how universities can help drive innovation. Trade in goods and services, just like collaboration in science and innovation, has an important role in raising productivity, which benefits both sides.
But ultimately the race is not between  countries but between humanity and an advancing ecological crisis.
How will we engineer the low carbon, and eventually the no-carbon, solutions on which a sustainable and equitable human future depends? And like most great industrial pioneers, he was utterly pragmatic about the need to draw in expertise from outside India, including the budding steel industry of Pennsylvania and the United States.
It has one of the strongest science bases in the world, way out of any proportion to our size. While its initial breakaway growth might have been driven by low cost and low value service provision, its future will increasingly be tied to driving up the value added in India. Indian companies and researchers can only benefit from collaboration with knowledge brands like the best UK universities. In the past this is the kind of funding that has helped lead to the production of treated bednets to defend against malaria and to simple oral treatments against dehydration, which is still the second biggest cause of infant mortality in the world after pneumonia.
We need to use the experience of existing collaborators and bodies like the India-UK Science and Innovation Council and the UK-India Education and Research Initiative as a kind of adaptor plug to fit UK institutions and research councils and Indian decision-makers together.
We don't protect innovators by cutting them of from competition: often that just takes away a spur to innovation. The cover letter and resume templates will enable you to easily create formally flawless documents that include all the appropriate information. Today I want to argue that while the capacity to innovate is clearly central to national growth, it does not follow that innovation is something we should see solely in national terms.
It's paid off hugely in British international leadership in the biosciences and advanced technologies.
This will see Nottingham students studying here, including at AstraZeneca's Bangalore research lab.
I have just come from a fascinating visit to Wipro, where Azim Premji outlined Wipro's impressive plans for developing low carbon business in the UK. A document containing action verbs is also included that will allow you to give your application a personal touch in no time.