All Defence information, whether classified or not, is protected from unauthorised disclosure under the Crimes Act 1914. Defence has recordkeeping obligations which are linked to being openly accountable for its actions. This Manual defines the Department of Defence (Defence) records management policy and, in doing so, provides best practice guidance to Defence personnel and assists them in understanding their records management responsibilities. 1.1 the purpose of this Manual is to outline the principles that everyone working for Defence needs to know about managing Commonwealth records. 1.3 There is a clear business need for agencies to encourage and support good recordkeeping of their work.
1.4 Effective recordkeeping assists all personnel to quickly and accurately respond to requests from ministers, the Parliament and the public. 1.5 Retaining the corporate memory of Government, in the form of records, helps all Defence personnel, make consistent decisions and or will set out in detail the rationale for a particular decision. 1.6 The policy in this Manual applies to all persons undertaking relevant functions for or on behalf of Defence. 1.7 Deputy Secretary Strategy is the sponsor and Enterprise Process Owner for records management policy. 2.5 By way of overview the NAA is of the view all information you create, send and receive in the course of carrying out your job is potentially a record. 2.8 Plainly speaking, records come in paper, electronic and other formats and include documents and information objects (eg emails, maps, plans, databases, datasets, website pages and photographs, film, video and DVD) created, received and maintained as evidence of business communications, decisions and actions. 2.10 A document of an agency (such as Defence) is a document in the possession of the agency, whether it was created in the agency or received by the agency from another agency or from a source outside the Government. 2.15 All objects in any format, including email messages ch2 note 2 , created using Australian Government systems in the course of your work and that relate to the business of the Agency must be managed in accordance with the Archives Act 1983 (ie these Commonwealth records are subject to legislation and legal processes). 2.16 In accordance with Defence workplace agreements, personal or other documents that are not business-related may be stored in the personal workspace on the Defence Restricted or Secret Networks.
2.17 Defence allows its personnel to use corporate email services for limited personal email traffic.
2.19 All Defence personnel are accountable for the actions and decisions they make for Defence during the course of business.
Defence uses an Objectives application as the basis for its electronic Document Records Management System (DRMS). Archives Act 1983 —regulates when records can be destroyed or if they must be retained as national archives. Freedom of Information Act 1982 (FOI Act)—ensures Government actions can be scrutinised by providing for public access. Privacy Act 1988 —the Act regulates how and for what purpose Commonwealth agencies may use personal information.
Military Rehabilitation and Compensation Act 2004 —the Act enables access to military records to provide rehabilitation, compensation and other entitlements for veterans, members and former members of the Defence Force. Financial Management and Accountability Act 1997, Auditor-General Act 1997 and Commonwealth Authorities and Companies Act 1997 —these three Acts, and in particular the Auditor-General Act 1997, provide the ANAO with wide ranging powers over compliance with, and evidence of, efficient and proper practices across the range of accountable and ethical business transactions.
2.25 The Secretary and CDF are responsible for ensuring that Defence records management policy and procedures are implemented and compliant with NAA requirements.
2.27 The objective of the DCIMIC is to monitor and report on progress achieved in implementing the Defence Records Management Strategy Action Plan. 2.32 Within DSG, the product manager for physical records managed by DSG is the Directorate of Records Archive and Mail Services (DRAMS). 2.35 Defence Groups and the single-Services are responsible for implementing electronic recordkeeping strategies, including compliance with scanning and copying policy.
2.36 Defence Groups and Services should consider conducting internal audits to satisfy their own governance requirements.
2.41 Contractors are responsible for ensuring that their recordkeeping activities and their own systems comply with this policy.
2.46 DSD has overall responsibility for the management of Defence records referred to as Special Series Files or SCI codeword following the disbandment of the Special Compartmented Information Management Office. 2.47 Section 29 of the Archives Act 1983 allows Defence to determine that certain Defence records should not be transferred to or be accessed by the NAA.
2.48 Section 7 of the FOI Act establishes DIGO, DIO and DSD as exempt agencies from the operation of the Act.
2.49 All recordkeeping enquiries should be directed to the individual Defence Intelligence agencies or to DSD if it relates to SCI records.
2.50 Defence may share information systems with other government agencies, private organisations or international bodies. 2.52 The party with the responsibility for managing the records must also ensure that these records are disposed of in accordance with correct disposal authorities.
2.53 Outsourced recordkeeping means that the storage, management and retrieval of records are contracted out to a service provider. 2.54 Outsourced function means the management and delivery of a Defence activity and associated recordkeeping are contracted out to a service provider. 2.55 Contracts defining the arrangements for outsourced records must include the maintenance of proper recordkeeping controls and practices in accordance with this policy Manual, NAA directives, and the electronic Defence Security Manual (internal link) .
2.59 The Directorate of Mail and Records Management on behalf of DSG is required to be advised of all arrangements that require service providers to store Defence records. 2.60 Service provider (contractor) systems may be used to manage tasks, documents and outputs related to the contract where it is inappropriate or inefficient to use a Defence system, as determined by reference to the published NAA outsourcing provisions and records management.
2.61 Contractors managing Defence business off site on their own systems are required under the terms of their contract to retain custody of Defence records until end of contract or by arrangement or when otherwise called upon by Defence to deliver up the records. 2.62 Contractors undertaking Defence business, other than outsourced recordkeeping or functions, are obliged by the terms of their contract to keep records when undertaking Defence business.
2.63 Contractors undertaking outsourced Defence records management are required by the terms of their head and individual contracts to comply with the systems policy and outsourcing conditions in this Manual.
2.64 Defence records in existence at the start of a contract and that are reasonably required to be accessed or held by the contractor may be transferred into the custody of the contractor.
2.65 Copies of Commonwealth and Defence manuals, procedures, guidelines, publications and handbooks required under the terms of the contract may be transferred to the contactor for the express use of the contractor on their system and all copies must be returned or properly disposed of by the contractor in a manner and to standards agreed by Defence at the end of the contract. 2.66 Short-term working papers, draft reference copies and transitory records (further described in chapter 4, annexA A ) managed on the contractor system may be destroyed under normal administrative practice, as notified to the contractor, as required. 2.67 Records management functions should be expressly agreed and set out in detail within the terms of the contract where a contractor, who is not an outsourced records management contractor, undertakes Defence business.
2.69 Defence personnel developing and managing outsourced functions for Defence are to refer to and comply with the mandatory requirements of NAA, Defence and Australian National Audit OfficeA (ANAO) documentation on outsourcing. 2.70 Monitoring includes reviews of recordkeeping activities undertaken at organisational, business unit or group levels, and implementing results as recordkeeping policy and procedures. 2.71 Audits include investigations to reinforce the importance of effective management of records in public administration and highlight areas for improvement. 2.72 The above activities establish benchmarks for quantitative and qualitative reporting arrangements which are intended to assist in the measuring of successful systems, and provide evidence of follow-up action based on the findings. 2.73 Recordkeeping is undertaken within the legislative and policy framework and must be examined periodically to ensure that the recordkeeping processes are compliant, and to identify areas for improvement. 2.74 Recordkeeping monitoring, auditing and compliance activities should be undertaken in a planned and systematic fashion to ensure that all policies, procedures and guidelines are implemented uniformly across Defence. 2.76 The Australian Public Service Commission, the Management Advisory Committee and the ANAO are authorised to conduct a series of audits across Commonwealth Agencies to assess the extent to which Government entities meet their recordkeeping responsibilities. 2.78 Proposals and requirements for policy improvement, and input to policy development, should be submitted to DRMP. 2.79 Records management education and training is the provision of simple and clear information that may be relied upon by Defence personnel in order to gain a consistent level or record management skills and proficiencies.
2.80 Appropriate training is required to be undertaken to enable all Defence personnel to develop the skills and proficiencies necessary to perform records management functions successfully. 2.81 Records management training is a part of all Defence personnel induction and ongoing training and development.
2.87 There is currently no internal face-to-face records management training within Defence. 2.88 Further records management qualifications can be gained from various education and professional training facilities. 2.89 Users will only be granted access to DRMS when they have completed the required trainingA for the system. 2.90 Records management advice and support ensures Defence personnel are able to get on with business and comply with recordkeeping obligations.
2.96 A Business Information System is an information reporting and transaction system used within Defence.
2.98 An integral part of ensuring compliant records management of the data in these systems is to implement records management capability and practices to ensure that Defence has access to full and accurate records of all its business or operational activities, transactions and decisions. 2.99 DRMP on receipt of notification from the business area will analyse the system to determine the records management implementation required to make the system records management compliant. 2.100 Defence uses an Objective application as the basis for its electronic DRMS on both the DRN and DSN. 2.101 Because DRMS is only endorsed to SECRET there is also the requirement to assess records management systems on TOP SECRET networks for Defence records management compliance.
2.103 It should be noted that having system assessed as compliant does not eliminate the requirement to interoperate with or move to DRMS in the future. 2.104 A contractor system is a transaction, reporting or records management system used by a contractor to Defence to manage tasks, documents and outputs related to the contract (See Contractors for further information). 3.1 Creating electronic and physical records, capturing them in a recognised system, describing their contents and controlling their history preserves information about business activities and transactions.
3.2 Creating records is the process of creating or receiving information concerning a business-related item or in pursuance of legal obligations, in any format or media, and making it a Commonwealth record.
3.7 Physical items which cannot be placed in a file (such as a book or chart) must have a marker placed in the appropriate file with details of the item, such as description and physical location.
3.8 Registered Files should be functionally classified at creation or disposal by selecting the appropriate function and activity from the DBCS or disposal schedule. 3.9 All Defence records must be captured in a file in DRMS (or Defence complaint records management system, including a physical file). 3.10 Where Defence personnel have no direct access to the DRMS or Defence records management compliant system, and therefore need to maintain physical files, the following policy applies to ensure records are accessible, retrievable, and to minimise the opportunity for records to be lost or misplaced. 3.13 Corporate files contain a range of material (eg policy, project, fiscal, administrative and operational information). 3.14 Corporate files created without a specified time frame should be set as a default to one-year from the date of creation. 3.19 Unit or ship personnel files should be regarded as records for the purpose of recordkeeping compliance and normal recordkeeping practices and procedures should apply. 3.21 Folios (ie individual items on a file) can be added to or removed from an open (active) file. 3.23 A numbered physical folio cannot be removed from a classified file unless it was placed there erroneously.
3.26 Registered and closed records over 25 years old should not have their file numbers replaced (top numbered), be added to, amended, altered, or have their custody changed without reference to Directorate of Records Management Policy (DRMP). 3.30 If there is no file with an appropriate title available, then a new file must be created. 3.32 The file must have the same title and number (except part number in the case of physical files) as the file parts grouped under it and the records contained within must all relate to the same function, activity and a single subject matter. 3.34 While all acronyms should be spelled out when titling files, this is not always possible due to size limitations with the recordkeeping system. 3.35 Where possible, file titles should be unclassified in accordance with the electronic Defence Security Manual A (eDSM). Apart from any use as permitted under the Copyright Act 1968, no part may be reproduced by any process without prior written permission from the Australian Government Department of Defence. Effective recordkeeping is essential to enable Defence to meet both its legislated recordkeeping obligations and to accord with best practice that allows for efficient business decision-making. Defence records management policy meets AS ISO 15489.1 and NAA record management requirements. Records are valuable assets and good recordkeeping supports improved productivity because it enables easy access to all relevant and available information needed to make informed decisions. This standard applies to all Commonwealth records produced and used in Defence, regardless of format. Some records are considered vital to Defence being able to achieve its goals and continue conducting its business (for vital records seeA chapterA 5).
Each extant version of a document that provides context to a decision is a separate document for the purposes of the FOI Act and each may be the subject of a request under the FOI Act. Defence generates a diverse range of record types for administrative, functional and operational reasons which need to be captured as records for the Commonwealth. Documents and objects that are useful or important business information should be registered as a record on electronic or physical files.
However, personal items (eg job resumes, and private correspondence) are not required to be captured in a Records Management System. These items are not intended to be placed on Agency files as they do not provide evidence of business activity, and are not a Defence record, irrespective of where they were created. Personal or social emails can be destroyed under NAP but while retained on the agency's electronic messaging system they are subject to legislation and legal processes, such as discovery orders. For the purpose of this Manual DRMS includes both DRMS on the Defence Restricted Network (DRN) and Electronic Document Management System (EDMS) on the Defence Secret Network (DSN).
It also places obligations on agencies in relation to the preservation and disposal of Commonwealth records. The Minister for Defence holds authority and delegation responsibilities in accordance with the provisions of the Archives Act 1983 and its regulations.
In Defence, the Secretary and CDF are jointly accountable to the Minister and Parliament for Defence records management.
The DCIMIC, which is chaired by First Assistant Secretary Ministerial Support and Public Affairs (FASMSPA) is the forum responsible for oversight of the implementation of the Defence Records Management Strategy. FASMSPA is the senior adviser to the Secretary on all policy and administrative aspects of FOI within Defence.
The DRMP in Ministerial Support and Public Affairs Division is responsible for both electronic and physical records policy. DSG is accountable to the Secretary for the provision and maintenance of infrastructure and support services for the management of physical records where it has assumed that responsibility.
The DRAMS is responsible for the design and standardisation of DSG support services for physical records owned and archived by DSG. Defence Groups and the single-Services are accountable to the Secretary and CDF for the provision of infrastructure and support services for the management of physical records (including the maintenance of repositories) where they have assumed that responsibility. Auditors should where reasonably practicable, having regard to all the circumstances, be independent from the Group, however, audits may be conducted by any appropriately qualified business unit (eg the Inspector-General's Office).
Business units are responsible for monitoring, managing and allowing access to the physical and electronic records in the custody of their section, including the processes of sentencing and disposal and ensuring appropriate training is available and undertaken by staff to achieve this. The CIOG ensures an integrated information environment to support Defence business and provides the authorised technological solution for document and records management.
These responsibilities should be clearly specified in the contract between the provider and Defence.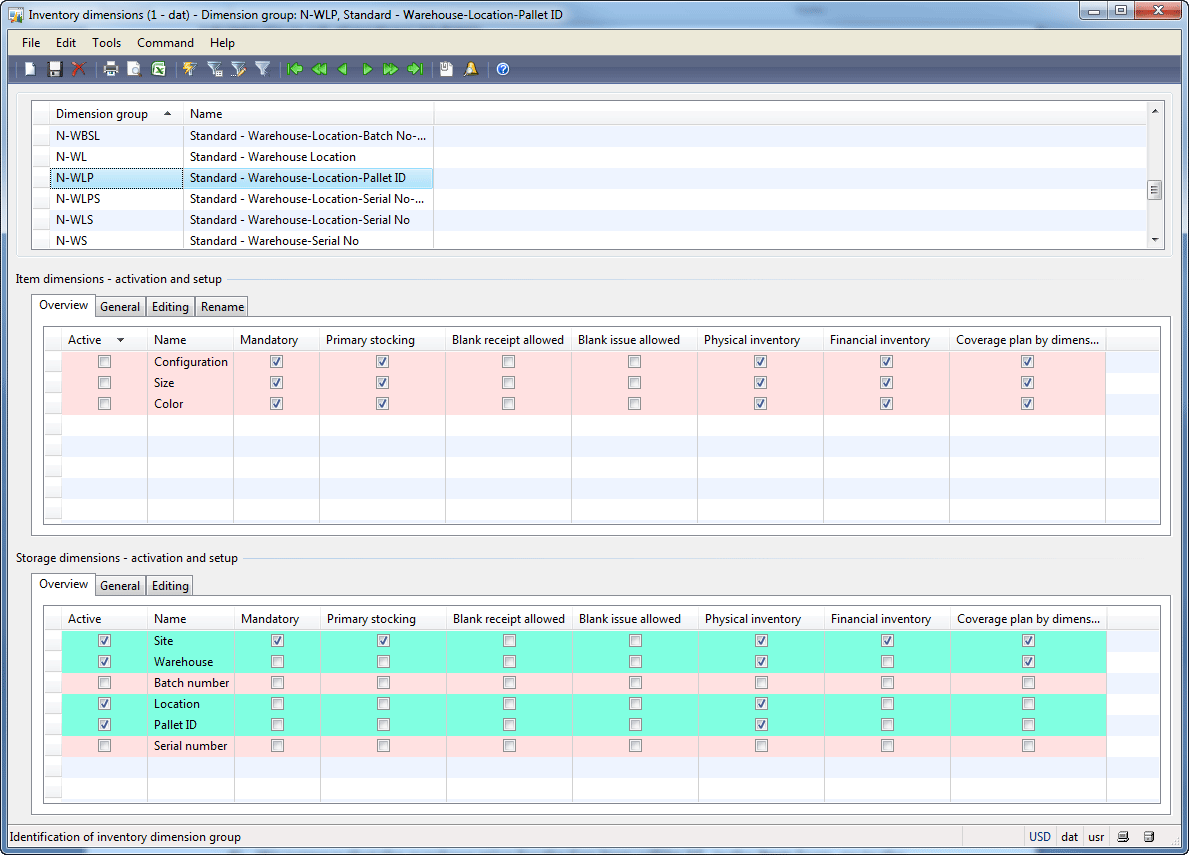 All Defence personnel must comply with the mandatory principles and practices governing records management.
The Defence I&S Group records and related Special Compartmented Information (SCI) records are managed within the Group.
The concurrence of the Director-General NAA is not required for making a determination for DIGO, DIO or DSD records.
Furthermore, an agency is exempt from the operation of the Act in relation to a document that has originated with, or has been received from DIGO, DIO or DSD.
The staff of contractors who create, manage and dispose of Defence records under an outsourcing agreement are expected to have express contractual obligations to comply with the policies and procedures set out in this Manual.
Copies of these documents should be made available to the contractor and its staff or copies should be annexed to the contract. Contractors should where practical and as provided in the contract use the Defence Records Management System. Where appropriate undertaking records management training should be integrated into job descriptions and performance assessment processes. This is a basic recordkeeping awareness program which outlines core recordkeeping requirements and can be completed within 45 minutes. It includes instruction on when and how to make and keep records and is available by contacting DRMP. In all instances, due to individual implementation of records management policy in agencies, NAA will return advice requests to Defence.
While DRMS is the sole Defence approved system, there are several other records management systems in use within Defence that may still be required and need to be assessed by DRMP for Commonwealth and Defence records management compliance in order to manage Defence records. The system owner will be required to submit a business case to the DRMP requesting an assessment. Electronic recordkeeping is (adopted by Defence as) best practice and includes digital creation and capture and scanning, copying, converting or migrating records into digital form. As soon as practical after creation or receipt of business related information, Defence personnel must capture (register) a record in a Registered File—either as an electronic record in a file in the DRMS or place the record on a physical file registered on the DRMS. Records associated with the file automatically inherit the functional classification and disposal schedule. DSG will prioritise the receipt of files based on factors such as: type of records being transferred, volume of records, physical condition of records, and the storage type and capacity of the current DSG repository.
Access and security controls should be implemented to as far as practicable ensure only the relevant business units can see the files (including sensitive titles).
They contain service records, civilian employment history, reviews of actions, overtime, salaries, superannuation and working hours.
PMKeyS Self Service is a personnel transaction-only system and not a compliant records management system. Folios cannot be added to or removed from an inactive (closed) file, irrespective of whether the file is physical, electronic or mixed mode. Folios which have been placed on a physical file in error can be transferred to the correct file if the folios have not been numbered. In that case, the erroneous folio must be removed and placed on the correct file, and a note must be put in place of the incorrectly attached folio. Personnel records and control records are special case records and are active for service or employment life. The file title is required to indicate the nature and purpose of the business, activity, transaction or decision that the file collates. If, over time, the function, activity or subject of the file changes, additional files must be created and linked to the original. For example, it is inappropriate to create a file relating to ongoing administrative or business activities and simply continue to add parts to the file year after year. It is therefore acceptable to use acronyms when titlingA files provided these acronyms are listed in the Australian Defence Glossary (seeA (internal link) ). Defence uses the definitions of Commonwealth record and record as provided for in the Archives Act 1983 and the AS ISO 15489.1. Not every piece of paper or email written or received has to be kept, and the legislation governing recordkeeping is not prescriptive. Until that occurs, even important business documents and objects remain unmanaged Defence information.
These items are not subject to any recordkeeping controls and may be moved or deleted from Defence networks under the normal administrative practice (NAP) process (See chapter 4, annexA A).
FASMSPA is assisted in this by the Assistant Secretary, Freedom of Information and Information Management and by the Director FOI. DSG is responsible for the creation of physical records and the management of physical records stored in DSG repositories. The Directorate of Document and Records Management SystemsA (DDRMS) is the records management application support area responsible for the operational support, including training, of DRMS on the Restricted network and EDMS on the Secret network.
However, if this is not possible and where Parties agree in advance, they should use a commercially available Industry Standard Contractor System. All Defence personnel should participate in this training course to increase their records management understanding. Corporate information and transaction systems contain structured data that is potentially part of the Commonwealth record but does not contain the contextual information which ensures reliability, authenticity and usability. To enable records to be found and managed over time, their content and context, and the processes that manage and maintain them, must be described. On discharge, original or master service records must be forwarded to the central repository.
Numbering folios creates an audit trail of the folios' addition to the file and must not be altered if used.
The careful and appropriate selection of a file title greatly aids the intelligent collection and future retrieval of records.
A new file part must never be created as a way of contextually or functionally dividing a file.
A decision must be made to create Commonwealth records and where to store them (for creation seeA chapterA 3). FASMSPA also has powers, conferred by the Secretary, to make decisions on FOI requests and may review decisions made by subordinate staff in relation to FOI application fees and processing charges. Regardless of the contractor used, Defence remains responsible and accountable for the standard of the work performed and the supervision of any project. Please note, this course does not cover any specific archiving, sentencing and disposal or using the Document Records Management System application. Folio numbering sheets or folio transfer sheets are not legally required for the creation of new files.
A new file part can however, be created if the physical file becomes too big, meaning the content exceeds the capacity of the file cover.
FASMSPA also ensures that classified records requested under the Archives Act 1983 are appropriate for public release. Controlling ownership, custody and versions and tracking changes facilitates the authentication of records as evidence.
Control tools (metadata, DBCS, and disposal authorities) are maintained and governed to ensure consistent records management over time.