I want to help women stand in their strength, feel grounded in self-awareness, and ready to step forward with real know-how.  Because my purpose and my passion is helping women learn, so they can lead this life and work journey with a wealth of confidence, a sense of grace and a new story of success.
As women we want to be seen as understanding, compassionate and fair.  Powerful?  Don't go there. Fearful of perceptions and stereotypes, even the strongest women sometimes perceive power as being negative. Using metaphors from the equine world, Darcie leads women to rethink their perceptions of power.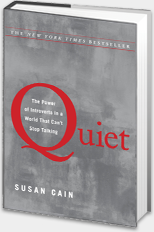 With refreshing honesty and candor, Darcie explores the stereotypes, beliefs and behaviors that can cause us to be our own worst enemies as we work with and for women. If you want your company to grow, you need to learn what a conductor does and when she does it.
Drawing on years of experience of working with hundreds of female business owners, Darcie will lead participants to understand the tools and the process to bring out the best in others, get effective execution and create a culture of accountability. Develop core personal qualities and a powerful foundation for leadership in a variety of situations.
Through an innovative combination of movie clips, experiential exercises and discussion, participants will learn eight essential leadership qualities.