Participants on the NHS Leadership Academy's nursing and midwifery development programme have expressed their praise for the course, and some of their learning, in a powerful open letter and video to the NHS. Launched in March this year as part of a government pledge of over ?40m towards leadership development in the NHS, at least thirteen cohorts will have completed the main part of the programme by March 2014.
Both the frontline and senior operational leadership programmes aim to help nurses and midwives become powerful, strategic leaders with a strong voice and give them the confidence to improve standards and have a more significant impact across the entire health and social care system.
The NHS Leadership Academy has recently launched the most far-reaching and comprehensive leadership development portfolio the NHS has ever seen and the nursing and midwifery programmes are a part of the development of a new generation of healthcare leaders with patient care at the heart. It has inspired us and enabled us to light fires and make changes so we can be who we want to be. The impact of this is we can step up and create the right environment to change things, we are doing this. Our impact group came together because we spoke from the heart, recognised genuineness and trusted our instincts.
Trouble is, I'm really conflicted about Maslow and his theory.  You see, it was never underpinned by any decent research nor any empirical evidence.
Why am I thinking about this today?  There are two reasons.  Firstly, I'm thinking about the 'fathers' of motivation theory because the NHS Leadership Academy is leading the research and development of a new healthcare Leadership Model.
The other reason I'm thinking about motivation is that I'm constantly disappointed by the endemic grizzling of the media in this country as they pick at the jewel that is our National Health Service. Recognition, engagement and pride are more powerful motivators for the delivery of excellent care than sideline sniping from a media vested in stirring up disappointment.
Before joining the Academy, Chris was Senior Leadership Consultant at The King's Fund, and previously Executive MBA Director at Roffey Park Management Institute. Chris describes his current role as championing exceptional development for ever more professional levels of leadership across healthcare.
A couple of weeks ago was my 'work birthday' – the two year anniversary of my joining the Academy as head of professional development. Alongside the skills and knowledge of leadership, our programmes encourage, confront, support and challenge leaders to explore the key question of leadership 'What's it like to be on the receiving end of me?'  This requires personal reflexivity – self-examination – of your beliefs and values, your character, your behaviours and your impact, to explore the climate you promote in service of staff engagement and patient care.
Our new Head of Inclusion, Tracie Jolliff, will lead this work.  Tracie, who joins us on Monday, will pick up where Yvonne left off – leading an even wider portfolio of programmes and interventions focussed on making our healthcare organisations truly representative of the populations we serve. It is evident that now, there's a need for bravery and measured risk-taking to ensure we survive and thrive within the NHS.
For three years, I'd been working as a business manager in a Trust that had recently been acquired. In January 2014 I saw a fixed-term opportunity to manage the NHS Executive Fast-Track programme at the NHS Leadership Academy. On my third day I met with my line-manager and was asked to lead on the Frontline programme, a task that included recruiting 5,000 participants over 100 cohorts and over 300 venue bookings. I have communicated with 1000's of people and built relationships across the country and beyond. I have learnt more about myself, my strengths and weaknesses, areas for development and my capability than I ever expected and as a result have become more skilled in my approach. I have had to be brave and honest on a regular basis, frequently managing changing demands and expectations whilst managing a large number of relationships.
More senior roles did come up in my last organisation, and who knows, perhaps I may have got one of those roles.
The environment in which public service leaders operate has been – and is still – changing rapidly, presenting extraordinary and unprecedented challenges and opportunities for leaders. Social pressures and trends, expectations and social media, globalisation and localism – along with the continued presence of a number of social, housing, health and policing issues affecting people and their communities – all contribute to volatility, uncertainty, complexity and ambiguity. Partly as a result and partly as a response, a key feature of public service work has been the blurring of organisational, professional and geographical boundaries as services are integrated and transformed, resources pooled or shared and staff deployed more flexibly. Collaboration across the public service is widely recognised as the only possible effective, and essential, approach to the need to secure better outcomes for people at an optimum cost.
Few, if any, leaders will have experienced this environment and the combination of pressures and opportunities. Steering groupTwo years ago the NHS Leadership Academy joined with other like-minded partners in public service to found the Systems Leadership steering group. Systems leadership then, seeks to affect change for the social good across multiple interacting and intersecting systems.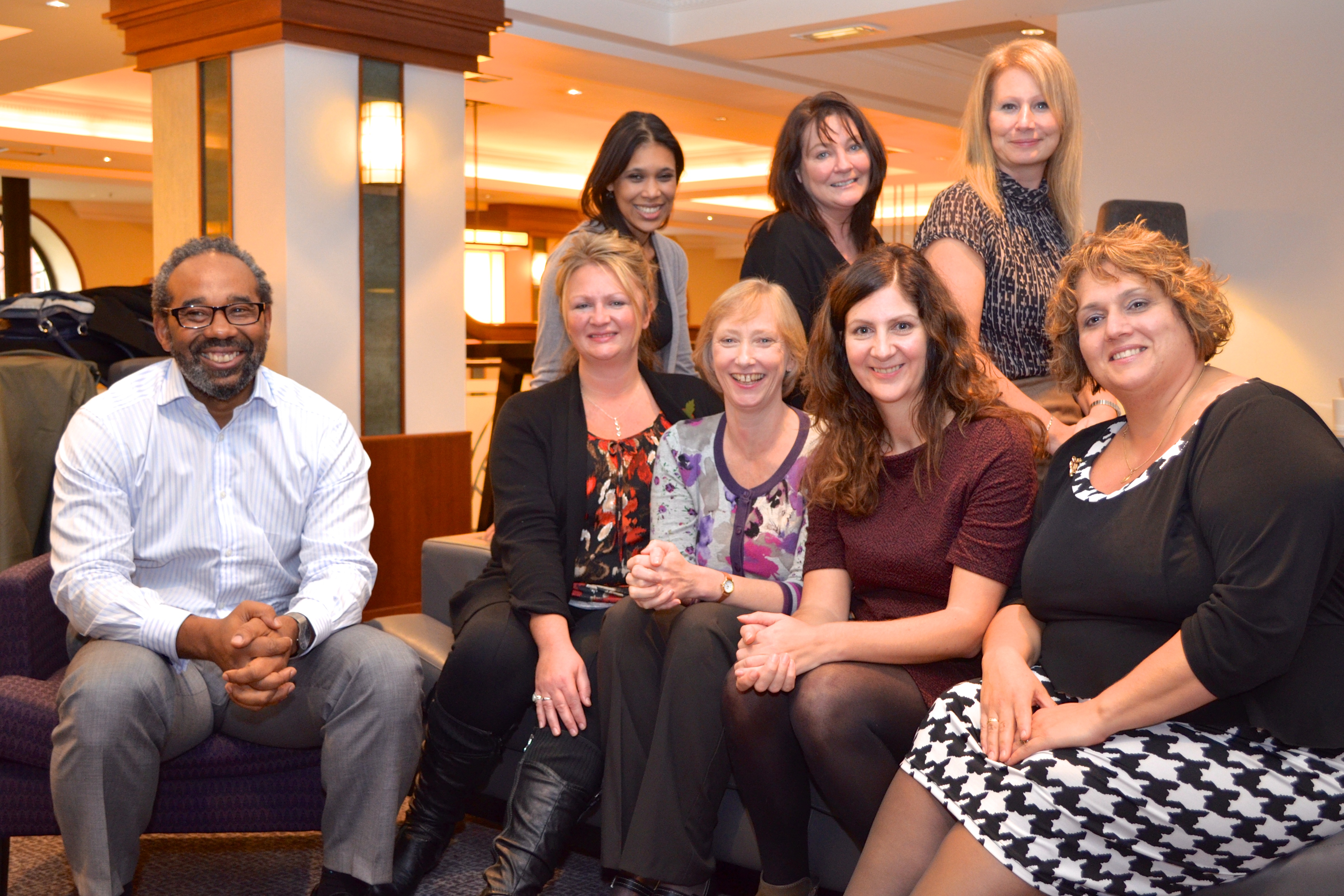 Once one starts to grasp ambiguous issues, the understanding of the complexity of the problem increases and the number the players involved, from many different areas, starts to rise. So 'the systems' that we refer to are rarely a single organisation, sector or even the public agencies in one place. In practiceSystems leadership in contrast can be characterised by two distinct and interrelated attributes. In practice, great systems leadership requires most importantly a particular mindset and way of thinking about and approaching a leadership role. So while having many aspects in common with organisational leadership, systems leadership is different in the extent to which it requires a mind-set which gives greater emphasis to a co-created shared vision of what is important and what is actually achieved by way of ultimate outcomes.
In Kent, the project enabled local Clinical Commissioning Groups (CCGs) to play a key role in bringing together a person-centred Better Care Fund bid that will help to reshape care across the county.  In Wakefield, it has partly been the determination of CCGs to engage with systems leadership that has driven the development of an integrated model of care to improve quality of life for residents.
Against a growing body of evidence drawn from the real world application of systems leadership, in recent years the effectiveness and potential of it has been increasingly recognised. Despite the relative simplicity of the exposition of systems leadership and the evidence of it being successfully applied in practice, none of this is straightforward.
Looking to the future, the environment in which our leaders operate will continue to be characterised by change being the only constant.
Public bodies, individually, collectively – and collaboratively – will wish to assure themselves that their leadership development activity recognises this and reflects the particular needs that system leaders are expressing and will have in the future. A year ago I was a frustrated, black woman and middle grade manager who had worked for the NHS for nearly 20 years.
Our programmes are designed to help those working at the front line reconnect with the passion and purpose they had when they joined the NHS and to do so in a way which can inspire those around them to do the same.
The programme has made us feel invested in; it has given us time to consider our priorities and made them feel real.
It doesn't really deserve the description 'theory'.  I would describe Maslow's hierarchy of needs as an untested hypothesis, or even heuristic – a shortcut model that might make sense but isn't necessarily true.
He also heads the Graduate Management Training Scheme, Academy fellowships and is lead faculty on the Executive Fast Track and Intersect programmes.
He is alumnus of the Columbia (New York) University Advanced Programme in Organisation Development and his own MBA focussed on leadership and organisation behaviour. Whilst the festive season has been a time of celebration, it's also been a time of reflection on what has happened in the previous year and what we hope the next will hold.
I understand the challenges facing care services in the UK and the monumental effort being put in by frontline staff to keep the tanker afloat.
A year ago my wife and I had our first Christmas with our new-born daughter, and since then I have seen her learn to sit, crawl, stand, walk and talk. Organisational changes and an inability to recruit had seen me covering a number of roles and reporting into multiple line managers. I knew some things about the Academy being a former Graduate Trainee and I recognised, empathised and understood the Academy's key values and could see that they closely linked to my own. A baptism of fire might be putting it lightly; my first day was the first of a week's worth of intensive assessment centres for the Fast-Track programme. It took me out of my comfort zone and gave me the opportunity to make myself indispensable. I have been exposed to a large number of organisations and now understand the system far more clearly than I ever did before. I have been exposed to some of the most inspirational people I have ever met, and had the pleasure of working closely with some of those individuals.
I have regularly given feedback to and challenged participants on the Fast-Track programme; this has not been easy especially considering the difference in seniority and experience but has been necessary. And I may be wrong, but I doubt I'd have learnt anywhere near what I have done had I stayed. Will you take risks on a route that is unclear, or take a route that many before you have trodden and known? Sam started his career in the NHS on the Graduate Management Training Scheme in Hull before moving back to Scarborough where he worked in the local Trust for three years as a business manager for surgery.
It made me think about the challenge you face of interacting with so many people – a huge amount of work, especially when you cannot give them all what they want. I can imagine that you have floods of emails, would need to prioritise heavily but also have to accept that your work is heavily related to influencing skills as the results you are hoping to achieve are all via others.
The Better Care Fund, Care Bill, Health and Wellbeing Boards are evidence of the traction this agenda has at the highest level of Government.
Their staff will be in a similar position and look to their leaders to motivate, guide and support them as never before.
Together, they commissioned research to deepen their collective understanding of the behaviour that enables people to lead successfully across and between organisations.
It can be contrasted with leadership styles such as one which uses an organisation based on direct, positional authority (often referred to as a 'command and control' style) or transactional approaches, which are held to be less effective in the circumstances most public service leaders now face, which are better addressed through non-linear, emergent, systems leadership approaches. They can involve a wide range of commercial and not-for-profit organisations and a complex web of people. It is i) collaborative and ii) crosses boundaries – organisational, professional and virtual, therefore extending leaders beyond the usual limits of their responsibilities and authority. In the London borough of Merton, the Local Vision initiative led to a co-production process between health and social care, with good feedback loops between the front line, middle managers, clinicians and the senior leadership group, so people feel they are owning the change, and the leadership group can respond fast when barriers come up.  There have also been strong links built up with users, carers and the voluntary sector, including Healthwatch. This has led to a several bodies, including the Systems Leadership group seeing the need to provide for its dissemination and development. Leaders who have been trained in and progressed successfully to senior positions through demonstrating organisational leadership competencies can find ceding authority and power and the required shift in mind-set and qualities remarkably challenging.
The complexity, interrelationships and interdependencies across systems is likely to increase. My frustration was the result of fruitless attempts to influence my organisation to stop accepting the unacceptable. But I want a balanced view that also celebrates the amazing service delivered every day by those working in an NHS that touches our lives at times of basic human need, when care and compassion are what matter most. I was spending my time managing expectations and being pulled in a number of different directions. 13 weeks later the successful participants would be starting their executive education in Harvard. I have made some great friends, grown my professional network and opened my eyes to a career beyond the obvious path.
I have learnt that the obvious path isn't always the one that will give you the most benefit, and opportunity appears in the strangest of places. We are reaching a new point in our journey as an organisation and with that, there will be new challenges.
This research makes a powerful case for the critical role leaders and their effective personal development plays in such times – securing beneficial performance and outcomes for the people they serve and lead.
Such messy, complex problems are always just too hard for individuals fully to comprehend or manage. The idea that these will conform to a model of leadership that is based on a single organisational model with its hierarchical power structures is simply not sustainable. The Academy and its partners within the group have pooled resources to develop programmes that specifically address the development needs of system leaders, reflecting the above distinct characteristics of systems leadership. The need to collaborate, integrate and lead to secure better outcomes for people with increasingly constrained resources will continue. Some would be leaving a career in the private-sector; others would be seconded into a new organisation for the duration of the programme, all with the aspiration of gaining more senior roles.
Over ten months into my role, where am I now, what have I seen and was the risk worth taking? On a personal note, my daughter will continue to develop her speech, count and do other wonderful things that parenthood gives you a front row ticket to watch, and I am incredibly excited.
Traditional organisational models of leadership and their associated behaviours don't stand up in this environment. Given this, the need to develop in leaders the ability to operate across systems – of various and changing spatial and organisational dimensions – will become ever more important. And yet, sniping at the NHS from a default position of disapproving yet oft uninformed criticism really undermines those working in our NHS.  It picks at the climate and sours the psychological contract of those delivering the emotional labour that is working in healthcare.
There is a need now for all leaders to shift their centre of gravity from loyalty to their organisation to loyalty to the citizen and wider population.