Born in 1964, John Swinney joined the Scottish National Party in 1979 and went on to graduate from Edinburgh University with an MA (Hons) in Politics. Prior to his election as Westminster MP for North Tayside in 1997, he held a number of posts in the SNP at local and national level.
Joel Bailey is a knowledgeable customer experience and service design leader, having spent over 15 years combining user-centred methodologies and business strategy to transform services in the private and public sectors. Caroline is the Auditor General for Scotland, responsible for auditing the Scottish Government and public bodies in Scotland and reporting to the Scottish Parliament. Jason has worked for the Scottish Government since 2007 and is now The Clinical Director of the Quality Unit in the Health and Social Care Directorate. Before joining the Improvement Service in 2004, Colin worked with Scottish councils as Director of the Scottish Local Authority Management Centre. Stuart McRae is an Executive Collaboration & Social Business Evangelist for IBM Collaboration Solutions, responsible for briefing executives and IT strategists on the business value organisations can realise from the latest exceptional web experience and exceptional work experiences solutions, as well as speaking at public events on related topics. Andrew Richmond is Strategic Procurement Manager at Scotland Excel, leading a team of procurement professionals responsible for developing and managing a high value contracts in social care and construction. Following his election as an MSP, he became SNP Business Convenor Chairman of the Party), responsible for chairing Conference, the National Executive and the management and administration of the party. Elected to Renfrewshire Council in 1999 at the age of 21 he was the youngest male Councillor in Scotland at the time.
He was appointed Chief Planner in July 2012 following Jim Mackinnon's retirement from Scottish Government.
Duncan Maclennan is Director of the Scottish Cities Knowledge Centre and the Centre for Housing Research at the University of St Andrews.
He has an extensive record of advising public policymakers (advising OECD on Urban Affairs from 1984 to 1996, the World Bank between 1980and 2000 and the EU in the 1990's). He is a Fellow of the Royal Society of Edinburgh (Scotland's national academy) and was awarded a CBE for services to housing research and policy in Britain in 1997.
Ross Martin is SCDI's 8th Chief Executive, with a wide and diverse background working across the Scottish economy in the public, private and social sectors.
Ross has been driving the development and diversification of Scotland's economy for over a quarter of a century, through the transformation of public services, his support for a wide range of SMEs, or through his more recent policy work at the CSPP helping to create the conditions for sustainable growth. Ross is also an occasionally practicing high school teacher, an adviser to Adopt an Intern, which he helped to create, and previously an adviser to BIDS Scotland, the national network for the country's fastest growing local economic partnership, the Business Improvement District. Ross is a regular commentator on the politics of the economy in print, broadcast and of course social media, and has developed a reputation as an energetic and informative leader of mature and reflective policy debate. Stephen Hagan is a councillor with Orkney Islands Council, representing the North Isles since 1994. He grew up in Northern Ireland and came to Scotland to attend university, graduating from Edinburgh as a civil engineer. Stephen has served on various boards including the North of Scotland Water Authority, Orkney Enterprise, Orkney Auction Mart and was the inaugural chair of Westray Development Trust.
Currently he sits on the David MacBrayne Ltd and NHS Orkney boards as well as being the CoSLA spokesperson for Development, Economy and Sustainability. After qualifying as an engineer, Dave took two years out to do a wide variety of community work, before returning to do an Masters in Energy and Environmental Systems at Glasgow Caledonian University. Dave held a variety of posts in local government including managing recycling for Dundee City Council and environmental strategy at Falkirk Council, before joining SEPA in 2000 where he was formerly Head of Environmental Strategy.
After graduating from Glasgow School of Art, Dorothy took up employment as Leicester City Council's first Cycle Planning Officer in 1995. In 1990, she joined Dumbarton District and took up main stream planning activities in Local Planning, Data and Research and Development Management staying with Dumbarton District through Local Government reorganisation.
Joining East Renfrewshire Council in 2002, Dorothy has gained a further 10 years experience at a more senior level, in a range of Development Planning activities seeing two Plans through the majority of their life cycles including the Inquiry and Examination processes.
Between 1997 and 2003 Craig was Chief Executive of the Scottish Urban Regeneration Forum (SURF), the independent network promoting best practice in regeneration. Craig is a member of the Royal Town Planning Institute and the Institute of Economic Development and is an Academician of the Institute of Urbanism. Craig was recently included in Planning Magazine's Planning Power 100 list of people with the greatest influence over planning policy and decision-making in the UK. Jennifer Ramsay is Community Energy Scotland's Community Benefit Officer, responsible for giving guidance and support to community groups and developers dealing with funds from commercial renewable energy developments. Pamela Ewen took up post in May 2009 as the Strategic Development Planning Authority Manager for the Dundee and Perth City Region, known as TAYplan.
After graduating in the early 1990's from Strathclyde University she commenced her career in Local Government in Ayr before moving to Central Region and then Clackmannanshire working across development management, project implementation and development planning.
Born in 1972, Danny Alexander grew up in the Highlands and Islands and went to Lochaber High School in Fort William.
In 2003 he was appointed the Head of Communications for the recently formed Cairngorms National Park Authority before becoming an MP for the newly created seat of Inverness, Nairn and Badenoch & Strathspey in the 2005 election. Danny joined the shadow Work and Pensions Team in 2005 and in July 2007 was appointed Shadow Secretary of State for Work and Pensions, holding the post until June 2008.
He played a key role in the negotiating team and in the drawing up of the coalition document for the new Government.
Lesley joined SCDI from Glasgow Chamber of Commerce where she was the first female Chief Executive appointed in its 300 year history. She is a non-Executive Board member of the Scottish Environmental Protection Agency and a member of the Scottish Trade and Economic Growth Board established by the Secretary of State for Scotland. 1999-2001 Special Adviser in the Policy Unit of the Scottish Executive for the First Minister of Scotland.
1999 Head of Policy Research at the Scottish Labour Party prior to the 1999 election for the Scottish Parliament. Stephen Boyle is Head of Group Economics at the Royal Bank of Scotland (RBS) Group and a director of RBS Pension Trustees Ltd, the Group's main pension scheme. Richard Beamish is Interim Chief Officer at the Alliance of Sector Skills Councils, following eight years as Chief Executive of Asset Skills, the Sector Skills Council for the Cleaning Services, Facilities Management, Property and Housing sectors. Professor Russel Griggs was born and educated in Edinburgh and has a degree from Heriot Watt University.
Since then he has had a number of non executive positions in the private, public and third sector as well as running his own consultancy business which does a variety of strategic work for public bodies and private companies. From 2007 - 2010 he was also Chair of the CBI's UK SME Council, and from that was a member of various other Government Committees. He was also until recently a Board member and Chair of the Audit Committee of VisitScotland, a Board member of Scottish Enterprise, a Non Executive Director of the Scottish Government, and a Board member and Chair of the Audit Committee of the Department for Employment and Learning in Northern Ireland. He is honorary Professor of the University of Glasgow and was awarded an honorary doctorate by the University of Glasgow in 2002 for services to industry and the University.
Prior to this, Anne was Operations Director for the EMEA (Europe, Middle East and Africa) region of SDI, managing SDI's overseas sales & marketing teams and directly working to both attract inward investors and support Scottish companies to successfully trade internationally.
Her first degree from Glasgow University in French, Spanish and Portuguese and this then led her to apply her business skills to an international setting, through an MBA at Strathclyde Graduate Business School. Andrew is one of the countries leading lawyers in IT and Outsourcing and is well known for his in-depth expertise on large technology projects principally in the fields of strategic technology transactions, technology outsourcing and BPO outsourcing.
Andy was appointed Executive Director of the Edinburgh Centre for Carbon Innovation in 2010. Previously, Andy worked in the private sector in the emerging international carbon and biofuel markets, working with companies to develop both strategic and practical management responses to emerging opportunities and legislation. His public policy work has focused on developing effective national and regional policy frameworks that support the reduction in dependence on fossil fuels and greenhouse gas emissions.
Lord Smith has a strong financial services background and a wealth of experience gleaned from a wide range of positions. Prior to joining GIB as Chief Executive, Shaun Kingsbury was responsible for European activities at Hudson Clean Energy Partners, a leading US clean energy private equity firm. Caroline Angoorly joined NY Green Bank as Managing Director and Chief Operating Officer in March 2014.
Before joining NY Green Bank, Caroline led GreenTao LLC, a specialized business growth, project development, financing, strategy and execution firm.
Caroline has lived and worked in Australia, the US, Singapore and Hong Kong – doing business in all these places as well as The Philippines, India, China, Taiwan, Myanmar, Thailand, Japan, Indonesia, Guatemala, El Salvador, Mexico and Western Europe. Richard is a member of the Energy Efficiency team with primary focus on smart grids and policy overview.Richard spent 9 years at JPMorgan mostly in leveraged finance and 2 years advising the Department of Energy and Climate Change on commercial matters affecting policy.
Mark Giulianotti has 20 years experience in international banking and energy project finance and joined the UKGIB in March 2013. Mark joined Bank of Scotland in 1991, and has worked in various corporate and project finance lending capacities in the UK, Hong Kong and Singapore.
Nathan has focused in recent years on the commercialisation and development of growth strategies for "green", low carbon and smart business strategies for cities and regions in the UK. Jonathan has over 20 years' experience in the Technology, Design, Property and Construction sector, as well as in Finance and Investment in Strategic Development working with both the private and public sector. Jonathan has overseen the development of projects, particularly for two funding mechanisms: REIF (Renewable Energy Investment Fund) and UK GIB (Green Investment Bank). A large part of Jonathan's role is liaising between the public and private sectors for project inception and development.
Until recently, Jonathan also carried out a similar role for the City of Edinburgh Council, for strategic property and investment development.
Jonathan created Project Edinburgh and the String of Pearls projects for the City of Edinburgh whilst on secondment from Standard Life from 2004 to 2008. Having created a number of development frameworks, projects and investment opportunities with the Project Edinburgh Design Team; Jonathan and the team then secured major investment interest in the city from global investors and developers.
Prior to joining the Green Investment Bank as Managing Director, Waste and Bioenergy, Chris was Head of Capital Markets and UK Origination and Advisory within the Infrastructure & Renewables team at NIBC Bank.
Owen Kelly was appointed as Chief Executive of Scottish Financial Enterprise (SFE) in January 2008. Owen's role focuses strongly on representing the industry to governments and regulators in Scotland, London and Brussels. Before joining New Energy Finance at the start of 2007, Angus was a financial journalist for UK national newspapers for 18 years. Greg was previously CEO of Sterling Waterford Securities (SWS), a South African asset management and advisory firm, where he was involved in a number of financial innovations in the renewable energy market and carbon emissions trading market. Dr Brenda Park has worked on a range of renewable energy projects from feasibility studies to large scale wind farm planning applications.
Leonie is responsible for driving and promoting Sustainable Business opportunities within the mainstream global lending portfolio at ING. Iain is the Director responsible for public sector lending in the EE team (eg Outdoor Lighting) and will also look at the banking aspects of other EE areas such as Smart Metering and District Heating. Matthias Zoellner was born in 1953 and has a degree in Economics from Bonn University, Germany.
Professor Duncan MacLennan was very engaging and easy to listen to and I found Ewan Fraser's energy efficiency talk interesting.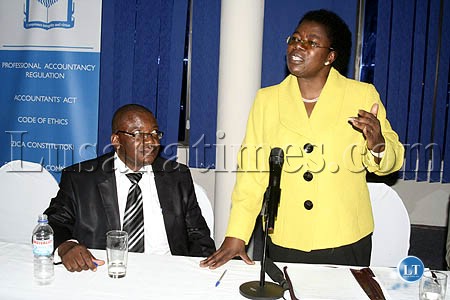 Joan Stringer was appointed Principal and Vice Chancellor of Edinburgh Napier University in January 2003 having previously served as Principal and Vice Patron of Queen Margaret University College, Edinburgh. Professor Stringer has contributed to a number of policy initiatives through external organisations, committees and working groups, which included membership of the Scottish Committee of Dearing.
She also served as a Board member of the Interactive University (which formed a bridge between Scotland's universities and students worldwide who wished to study for internationally recognised qualifications from their home countries) and is a former Council member of the World Association of Co-operative Education (which promotes work-integrated learning worldwide and builds links between education, industry and government). In 2001 Professor Stringer was awarded a CBE for Services to Higher Education and was awarded Hon D Litt from the University of Keele for her contribution to higher education and public service.
In 2009 Professor Stringer was awarded a DBE for services to Local and National Higher Education. Robert Black stepped down as Auditor General for Scotland at the end of June 2012, a post which he had held since 2000. In this role he was the accountable officer, and therefore in effect chief executive, of Audit Scotland.
Between 1995 and 2000, Dr Black was Controller of Audit with the Accounts Commission with responsibility for the external auditing and reporting on all expenditure by local authorities and NHS bodies in Scotland.
Prior to this, he was a local authority chief executive for 10 years, first with Stirling District Council (1985-90) and then with Tayside Regional Council (1990-1995). His earlier career (1975-1985), was in policy planning and research with Strathclyde Regional Council, Nottinghamshire County Council and Glasgow City Council.
Since his retirement from the post of Auditor General, Dr Black has been appointed to the British Library Board, joined the Court of Edinburgh University as a lay member and become a public interest member on the Council of the Institute of Chartered Accountants of Scotland.
Currently she is Chair of NHS Education for Scotland, Chair of the Scottish Association for Mental Health and a Scottish Funding Council Board member. She is a graduate of Edinburgh University, and a Fellow of the Royal College of Physicians of Edinburgh, the Royal College of General Practitioners, and the Royal Society for the encouragement of Arts, Manufactures and Commerce.
Maureen is an experienced Business Risk Consultant, currently working in a freelance capacity, with a proven track record in developing and delivering risk management solutions across a range of multi-functional businesses, representing both clients and consultants. A keen advocate of the business benefits of a robust risk management strategy, her approach is practical as well as technical, which assists in raising awareness and engaging buy-in at all levels in the organisations. Maureen began her career in risk as Insurance Manager at a major utility company where she was responsible for developing and managing insurance and risk financing arrangements, including the establishment of a captive insurance company. In 1994, she moved into the public sector as Risk Manager to Strathclyde Regional Council, at that time Europe's largest local authority. She joined Sector (part of the Capita group) in July 2006 to head up its Business Risk consultancy services, prior to which she spent four years as a Business Risk Consultant (Vice President level) with Marsh UK Ltd, becoming Regional Leader of their Public Sector Practice. Dr Ian C Elliott is a lecturer and programme leader of the Postgraduate Certificate in Public Services Governance at Queen Margaret University. In addition to programme leadership Ian teaches across undergraduate, MSc and MBA programmes in subjects including operations management, economics and strategy. Ian is also Chair of Dads Rock, Scotland's only network of free playgroups for dads and kids. Jessica Crowe is Executive Director of the Centre for Public Scrutiny, an independent charity founded in 2003 to promote better scrutiny and accountability in decision-making across the public sector. Prior to joining CfPS in 2006, she was a councillor for eight years in the London Borough of Hackney, where she was Deputy Mayor.
In 2007-08 she was on the independent Councillors Commission, which investigated the barriers and incentives to becoming an elected councillor.
She has extensive experience in elected and lay member training and adult education and has worked as an adviser to a government minister and for various local government organisations. Claer sits as a part-time Tribunal Judge and as a non-executive Director of both the Paradigm Housing Association and Ravensbourne College boards. She works with public, private and third sector Boards and Organisations to achieve good ethical governance; increasing productivity, profitability and performance. Sarah Hutchison was appointed Head of Policy and Information for the Scottish Information Commissioner in 2003. He advises a wide range of public sector clients and those engaging with the public sector on all aspects of procurement law (both contentious and non-contentious), corporate structuring and collaborations, contracting and grant matters, public administrative law, governance and state aid.
Robin's background also includes significant experience in advising clients on European law, competition law and regulatory law.
He also advises a large number of charities and third sector clients and those engaging with the third sector in relation to: charity law and regulation (including advising on regulatory investigations), governance, formation and structuring, contracting and community renewables.
Andy has been working in communications for 10 years, in post-devolution Scottish politics, for large banks during the financial crisis, before moving to a professional charity, during which time he dabbled back into politics to run strategy and communications for Murdo Fraser's campaign for a new political party in Scotland. His areas of expertise are organisational strategy and positioning, communications change and turnaround, PR and reputation management, campaigning and writing for a variety of audiences.
Andy holds an MA (Hons.) in Economics and Politics from The University of Edinburgh, and is a member of the CIPR. Yvonne is Communications Manager at Wheatley Group and leads an award-winning team which delivers communications for staff, stakeholders and customers - both in print and online. Donald Anderson started work as a Medical Scientist with the Scottish National Blood Transfusion Service.
In 1999 he was elected Leader of The City of Edinburgh Council, a position he held until he stood down in the autumn of 2006 to stand for the Scottish Parliament. During Donald's involvement in economic development, Edinburgh became one of the strongest city economies in the UK.
In 1999, he became the MSP for Tayside North, remaining as the constituency's MP until standing down from Westminster at the 2001 General Election. He lives near Blairgowrie in his constituency and his hobbies include cycling and hill walking. He is Director of Service Design at Capita, a FTSE 100 company that delivers large-scale multichannel services for private sector and public sector clients such as the BBC, the Ministry of Defence, O2 and Birmingham City Council.
Previously, he was Commercial Director at Scottish Coal and Celtic Energy, following his earlier career in minerals, shipping and construction products.
He is a of member of the Health and Social Care Management Board and one of the senior team responsible for implementation of the NHSScotland Quality Strategy. The IS' aim is to help councils and their partners improve the health, quality of life and opportunities of all people in Scotland through community leadership, strong local governance and the delivery of high quality, efficient local services. Prior to that, he was Director of International Programmes at Strathclyde University where he worked on local government and public sector development in India, sub-Saharan Africa and Eastern Europe. He is particularly focused on the business impact of emerging technologies like Social Computing, Mobile Devices and Cloud Computing. Prior to joining Scotland Excel, Andrew worked in a wide range of executive roles in the South Australian public sector including leadership roles in ageing, disability and Aboriginal affairs. One Public Sector Expo is a good illustration of the way we can bring together some thinking about the challenges for public services with practical solutions on display around the Expo.
He won three successive ward elections, to become Leader of Renfrewshire Council in May 2007, taking the SNP from opposition to lead the administration for the first time. Ross chairs the Scottish Waterways Trust, which is working to bring this wonderful piece of our industrial heritage to life encouraging engagement across the canal network. Ross lives in Larbert, in the heart of Scotland, and enjoys playing golf, walking and swimming as well as travelling to find inspiration for further change! She has substantial experience in delivering major housing proposals in Scotland, England and Australia.
Posts held during that time have included both chair of both Orkney Ferries and the Transportation and Infrastructure Committee. He worked with the Department of Agriculture in Northern Ireland before relocating to Orkney to farm in Westray.
This was an extremely enjoyable position, promoting improved facilities for cyclists under an inspirational Team Leader who identified the impending health and inactivity crisis as a potential challenge ahead.
In particular, she recently took the East Renfrewshire Council LDP through its MIR stage leaving just as the plan was progressing to its Proposed Plan Stage, as a result of a promotional opportunity.
The SCR supported people and organisations to become more effective at regeneration through helping them to identify, share and apply leading edge practice. He is a Trustee of Built Environment Forum Scotland and of Resilient Scotland and was previously on the Board of Greenspace Scotland.
Before moving to TAYplan she worked for 9 years as a planning manager with Fife Council leading strategic planning, economic policy, research and information, and the development of the 7 large strategic developments areas across Fife.
Lesley is also a non-Executive Board member of Glasgow City Marketing Bureau and Chairs BusinessClub Scotland, the network established to drive forward business engagement in the 2014 Commonwealth Games.
He started his business life in marketing in the pharmaceutical industry and then moved to the consumer flooring industry before becoming CEO of an industrial textile company in England in the 1980s.
Currently he is a Group Board member and Chair of the Audit Committee of Lenlyn Group, a large regulated financial services company, Chair of PureLifi, a technology spin out company from Edinburgh University, Chair of the Scottish Mines Restoration Trust, and a Board member of the BE Group, a business support and publishing company. He also Chairs the Scottish Government's independent Regulatory Review Group who advise and work on better regulation in Scotland. He also reviewed the Lending Code (the voluntary code that banks use to state how they will lend to consumers and micro businesses) which will bring new lending standards for both the consumer and SME sector. He has been also associate Professor at Boston University and a member of the board of the Business School at Georgia Southern University. SDI is the Trade and Investment arm of the Scottish Government, Scottish Enterprise and Highlands & Islands Enterprise.
Prior to this, Anne lived and worked for two years in Madrid and for 3 years near Toulouse, France, as a management consultant to the French Chambers of Commerce network, and as part of a national private Spanish consultancy, Soluziona. Fully fluent in both French and Spanish, Anne has a track record of international business and is passionate about "selling" Scotland internationally. His primary focus involves the financing, advisory and transaction support services across the oil & gas service and wider energy sector. Currently Chairman of SSE, which is the second largest producer of energy in the UK and has the largest renewables portfolio in Britain, he has a comprehensive knowledge of energy trends.
A long-time renewable energy investor and advisor, Shaun was a founding partner of Pulsar Energy Capital. Caroline is a senior energy and environmental industry executive with over 20 years of domestic and international experience in business-building, strategy, operations, project and asset management, investment, project finance and M&A. He was previously with Augusta & Co, where he was head of the project finance debt advisory business.
Hehas an accounting degree from Napier University of Edinburgh and is a Member of the Chartered Institute of Bankers in Scotland.
Previously, as a Partner at Grant Thornton UK LLP, Nathan worked with public and private sector organisations, across a wide range of projects and programmes in social, environmental and economic infrastructure. This has involved the development and coordination of the Scottish Green Investment Portfolio (SGIP) assisting the accessibility for finance for Low Carbon and Green Sector projects, development and planning of new funds and delivery structures for Energy, Waste and Community Renewable projects. He advises on the development of teams to progress projects and investment structures and sourcing Public and Private finance and delivery interest for major projects. He has overall editing responsibility for the company's newsletters and analysis on clean energy, carbon, gas and power. He also worked as a senior economist for Centre for Economics and Business Research, a leading London based think tank, and as director of a start-up FSA authorised financial services firm.
At SWS, he initiated the listed trading market for carbon credits on the JSE Securities Exchange and played a key role in creating new financing structures in the formative stages of the biofuels and voluntary offset markets.
She has an extensive academic background in solar photovoltaic (PV) research and development and has lectured the MSc module in Advanced Renewable Energy Engineering at Heriot-Watt University giving her a broad knowledge of a range of renewable technologies. She recently completed a feasibility study for an airfield site in England, which is now being taken forward as a 40MW development for which Brenda is designing the solar farm and supporting planning and grid connection processes. As Head of Strategy he is responsible for the bank's corporate and investment strategy, including covering GIB's non-core sectors and reviewing potential areas for expansion. In his early career Bill worked for both Shell and McKinsey before spending 10 years as a private equity investor. Before joining the commercial side of the bank Leonie Headed the Environmental Social Risk Management team and introduced the new topic of sustainability risk management. He started his career in the German bilateral cooperation with assignments in Bolivia and Dominican Republic.
Dr Black was the first Auditor General for Scotland, appointed by HM The Queen under the Scotland Act which brought into being the Scottish Parliament.
An appointment as Risk Manager at South Lanarkshire Council then followed, where she established their Risk and Insurance functions and gained considerable experience in issues surrounding organisational change. Maureen decided to leave Sector in July 2010 to work in an independent capacity and pursue a wide range of consultancy projects.
In 2010 she became one of three Commissioners appointed by the government to help improve the governance of Doncaster Council and in 2013 she was appointed to the Welsh Government's Recovery Board for Pembrokeshire. She has also been a school governor and a non-executive director of her local Hospital Trust.
His responsibilities in Scotland include raising awareness of the Data Protection Act and related legislation, influencing policy and practice in all organisations handling personal data and providing advice and guidance on specific data protection queries.
Her role includes strategic responsibility for publication scheme approvals, media strategy, information resources, research, external relations and promotional work. The Group's services include the provision and management of housing, regenerating and sustaining communities and developing support services that help people and communities thrive.
He was also a member of the Boards of the Edinburgh Festival Fringe and the International Festival. Most notably he led Edinburgh's response to the hosting of the G8 Summit in Scotland and the call by Bob Geldof for a million people to march to Edinburgh. He gained an MA in History at Oxford University and an MBA at Cranfield School of Management.
Jason is also the Medical Director of the Tayside Centre for Organisational Effectiveness and an Honorary Professor at the University of Dundee. He also acts as executive sponsor for key customers and partners, helping them to maximise the business value they derive from the IBM Social Business solutions they deploy.Prior to his current role, Stuart has worked in Technical Sales, Business Transformation, Product Management, IT Architecture and Development teams in IBM and Lotus. After a period at Head Office, then in Bracknell, Alan returned to Scotland in 2001 as Business Manager for Met Office services to the offshore oil and gas industry. From 1999to 2003 he worked as full time policy adviser to the First Minister(s) of Scotland ( leading the transfer of Glasgow's public housing stock to the third sector), as chief economist in the State of Victoria ( Australia (2003-5) and then as Chief Economist for Infrastructure and Cities in the Federal Government of Canada (2005-2008) before resuming his university career.
In particular, she has delivered new villages, extensions to villages, masterplans and development briefs for private clients across Scotland.
This position led onto opportunities within Leicester City Council in Traffic Management and a return to Glasgow in 1987 to join a multi disciplinary Transportation Planning team in Strathclyde Regional Council. During her time at East Renfrewshire Council, Dorothy was an active participant in the Structure Plan and Strategic Development Planning processes, contributing to her appointment as Assistant Manager at the GCVSDPA last June. Her background ensures she is well versed, both technically and practically, to the full range of social, political and economic issues surrounding a development project.
She is a member of the Advisory Board of Glasgow University Business School and acts in an advisory capacity to the Board of The Big Partnership, the UK's fifth largest independent PR agency. In 1990 he joined Scottish Enterprise in a business development role and became an Executive Director of Scottish Enterprise where he ran the investment banking and business development arms, as well as spending some years in the USA looking at outward investment for Scottish companies. He is about to review the branch closure programme for those banks that agreed a protocol with Government in 2015 on how these would be done. He was awarded an OBE in the Queen's Birthday Honours list in 2008 for services to Scottish Industry.
She has a strong interest in international education, and is an active participant in the activities of the International School in Sevres, near Paris. Prior to that he led Scottish Enterprise Glasgow in its role as Glasgow's business led economic development agency. Before joining Campbell Dallas in September 2010, Tom gained over 15 years experience in the sector from both an advising and financing perspective through his time in the Corporate Finance team of a Big 4 firm and the leveraged finance team of a leading UK based bank. He is also Chairman of The Weir Group plc, Glasgow 2014 (the Commonwealth Games Organising Committee, and Non-executive Director of Standard Bank Group Ltd. He also advised 3i on a number of European renewable energy transactions including its €170 million acquisition of GES, where he was a Non Executive Director. She knows the energy, resources and environmental sectors, especially power and fuels markets and projects across generating technologies and clean tech, as well as environmental instruments, markets, regulation and policy. His key policy specialisms in government were EU and international relations, and communications. He works closely with BNEF's 120-strong team of analysts and researchers, and takes a particularly close interest in topics such as project finance, renewable energy jobs and marine energy.
Brenda's solar expertise includes resource analysis, system design, energy yield calculations and shading analysis along with overall technical support and advice. As co-MD of Energy Efficiency he is jointly responsible for the bank's investment activities in the energy efficiency.
Most recently Bill was Managing Director at Hudson Clean Energy Partners, a leading clean energy investment firm, where his responsibilities included European origination and global energy efficiency activities. He held several positions on the Board of Scottish and Southern Energy plc (SSE) and had previously been Commercial Director of Scottish Hydro Electric plc since 1995.David was presented with the degree of Doctor of Laws, honaris causa, from the University of Dundee in June 2014. He trained as chartered accountant with PWC before moving into their project finance and privatisation team, where his highest profile deal was the sale of CrossCountry Trains to Virgin Rail.
In 1982 he joined Kreditanstalt für Wiederaufbau (KfW), as a loan officer in the Western Africa department.
He has contributed to publications including two book chapters on Innovations in Financing Public Services and a peer-reviewed journal article in Journal of Education and Work.
Her previous career includes teaching children with learning difficulties, a formative spell with Oxfam in the UK, leading equality policy in Fife Council and supporting the Fife Community Plan. With a housing career spanning 20 years, Hazel has extensive experience of leading staff teams who deliver and develop services for tenants and communities. Yvonne joined Glasgow Housing Association, part of the Wheatley Group, five years ago after 20 years as a journalist. From 1990 he was Convenor of Economic Development, a position he held until the Scottish Local Government Reorganisation in 1995, when he was elected to the City of Edinburgh Council. The Council's response was recognised by the Chartered Institute of Public Relations, with the award of their Grand Prix award in 2006.
Chris is also a Fellow of Chartered Institute of Marketing and a Member of Chartered Institute of Purchasing and Supply.
He was also previously chair of the Paisley Vision Board and Renfrewshire's Fairtrade Steering Group.
Sarah is a consenting expert and advises across the wide spectrum of the firm's public and private sector clients on contentious and non-contentious planning, compulsory purchase, environmental and roads matters for development projects such as wind farms, hydro-electric plant, power stations, retail, commercial, leisure and sport, residential, education, heavy railways, roads and motorways, waste treatment and biomass facilities (including EfW), regeneration & sustainable communities. Pamela is Junior Vice Convenor of RTPI in Scotland, sits on the Heads of Planning Scotland Executive, and a Board member of the Scottish Cities Knowledge Centre.
He also ran Scotland the Brand, the Scottish Science Trust, and was in charge of designing and building the Scottish Pavilion at Disney's Epcot Theme Park in Florida for the Millennium celebrations. He was responsible for co-ordinating the investment of Scottish Enterprise resources in the growth of the city's economy. He has held positions on various private and public boards including the Financial Services Authority and Financial Reporting Council (FRC), and a number of key positions within the banking industry.
Shaun previously worked at Shell in Europe, the US and Asia and for Centrica's retail power business in the US.
Her particular expertise is project development and finance and over her career Caroline been involved in originating, structuring, negotiating, closing and managing billions of dollars of energy and infrastructure projects across the globe. Caroline holds geology and law honors degrees from Monash University and an MBA from Melbourne Business School (partly undertaken at Columbia). He spent two years in Tokyo in the 1990s, promoting Scotland as an investment location.Owen joined the government service in 1988, shortly after graduating from Edinburgh University with an honours degree in Chinese.
Leonie has more than 10 yrs experience in Sustainability though her work as a Management Consultant in which she worked with various multinationals, as an independent consultant in Costa Rica and through setting up the ESR and Sustainable Lending team within ING. In 1988 he moved to the European Investment Bank (EIB) in Luxembourg, where he was appointed Head of Division in the Lending Directorate –first in charge of operations in Latin America, then in Asia. Ian has previous experience at the Employment Research Institute, Scottish Government, University of Edinburgh and Glasgow Caledonian University. Prior to taking up her current role, Hazel was an Area Director at Glasgow Housing Association, part of Wheatley Group, with responsibility for delivering customer services to around 15,000 tenants across the south of Glasgow.
She worked on the Evening Express and Press and Journal newspapers in Aberdeen in a variety of roles including Assistant Editor and Political Editor, the Daily Record and Sunday Mail and, prior to joining GHA, was Head of News at the Evening Times in Glasgow. Donald was given responsibility for Economic Development in the new Council and in 1998 he left the Health Service to become a full time politician. Stuart has been involved in many industry bodies, including Guide Share Europe, EEMA and the IETF.
He has devoted much of his career to the economic transformation of Glasgow and has served in many partnership roles over twenty years. He also founded and chaired the Low Carbon Finance Group, a group of the leading investors in the clean energy space.
Leonie holds a Master in Environmental Science, Business Ethics and International Sports Management. Currently he holds the position of Head of Division of the Environment, Climate and Social Office of the EIB.
Hazel's housing career started in London but she has also worked in the sector in Stirling and in West Lothian. He was a 2005-06 Quality Improvement Fellow at the Institute for Healthcare Improvement, in Boston, sponsored by the Health Foundation.
Andrew has increasingly been involved in offshore outsourcing projects for a number of companies and organisations and he has also been consulted by various Governments including the UK Cabinet Office, the UK Department for Trade and Industry, the Argentinean Government and the Cayman Islands Government. He has had many years of direct experience of the licensed bar and restaurant trade in the city and he can just about manage a game of tennis if provided with suitable energy drinks.