I've gardened well all day, paying lots of attention to details - like fixing up the wee path from the Laundry Seat into the Pond Paddock. I've dug out some dwarf Agapanthus which were blocking the way (and never flowering) - they will be replanted underneath the Pond Paddock Cordyline. Then I read my Harry Potter book sitting underneath one of the Oak trees in the Pond Paddock. Non-Gardening Partner has spent the last couple of days fixing the water supply to the pond (tree roots had winkled their way into a join), and the pump house is finished. And stones - I use stones for edging paths, and for little retaining walls, and I need to get some more. I gathered up Minimus the kitten and nanny cat Fluff-Fluff, and started clearing the paths in the lower Wattle Woods. On average we spend a third of our lives in bed, so it is important that we choose a new bed wisely. If your bed is tired and worn out, what chance have you got of getting the rest that you deserve? Sample TextThe Customizable Background and other options of Design Theme will give the WordPress Driven Site an attractive look. Continuing from my last post, after cleaning up our yard and several neighbors' yards from another unusually strong storm here in south western Pennsylvania, I had a cache of branches to utilize in my garden construction.
Flashing was placed on the lower portion of the shed to prevent rotting from the bed to be built around it. Cardboard was placed between the wall and the decomposing materials within to help slow the wall's decomposition. More lasagna layers were added, still making sure to pack the area between the wall, now lined with cardboard, with straw. Here you can see the space between the bed and the shed, maintained by a few 100 x 100 mm (4 x 4 in) boards. Another layer of compost and straw were added as the initial layers broke down; this last picture is not full.
The heavy clay soil was turned over, chopped up, and amended with several handfuls of gypsum.
A layer of straw was added and the less desirable sticks were strewn roughly between the layers and the sticks, forming a primitive wall.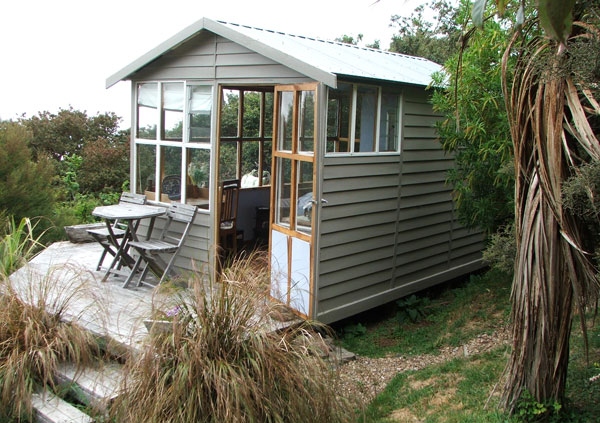 A small amount of newspaper and compost were added, taking care to leave another buffer of straw directly next to the wall to help slow the decomposition of the sticks forming the wall. You must have JavaScript enabled in your browser to utilize the functionality of this website.
A dramatic and undeniably glamorous addition to any bedroom, this stunning metal bed frame radiates style and proves you do not need a big budget to make a big impact on your room. So far today I've been clearing a small area of garden near the Laundry Seat (where I have morning and afternoon tea with Minimus the woodshed kitten). Our sky is slightly coloured with blown-over results of the terrible bush fires in Australia. It's totally the wrong weather to think about planting my variegated violets - nowhere seems cool and moist enough! Minimus the kitten played in the Epimediums, some of the bigger cats sat staring at him, Rusty the dog barked at overhead planes and leapt into the pond after his tennis ball, while Non-Gardening Partner read his book nearby. If I am seriously going to build a stone tower later this year, I need collecting practice!
Today I went on a Garden Club trip - we visited an amazing environmentally friendly property high up on the Peninsula hills, called (nicely) Cloud Farm. The Moosey gardener muttered underneath her breath - she was already missing her own garden and Minimus the kitten!
Thank you so much to the large gum trees for dropping such a lot of new rubbish - I cleared your last lot up only two weeks ago. We all know that a bad night's sleep can ruin the following day and even start to affect your health and lifestyle. Our summers here have been getting hotter and drier so I wanted to take advantage of wood's ability to help retain moisture, coupled of course with a blanket of straw to further retard evaporation. The bed is kept away from the shed wall by about 100 mm (4 in) to allow some degree of ventilation and the two sides of the shed that do not have beds installed are open and face the predominant winds. First, unruly ends of logs were placed on the bottom to act as a sponge, hugelkultur style.
A seasoned section of tree trunk was placed in the larger bed to act as a sponge as well as allowing one to lean into the bed to easily reach the back.
While the smallest were a welcome carbon addition to my compost piles and carbon lasagna layers, I wanted to get more use out of the others.
The sticks were overlapped and interlocked together quite nicely; the wall is much sturdier than I would have imagined. I love to see the glowing look in one's eyes when they see us put carbon down in Hugels, no less lasagna mulching the first time! This lovely Ava headboard is finished in black, and is complimented by antique brassed finials.
Keep well clear from the hand digger, and don't - ahem - dig toilet holes where the Head Gardener has just planted her new white Petunias. There may be a reader out there who likes to try the quiz each morning, like doing a sudoko or a cryptic crossword, and they'll be getting bored with the same old same old. Minimus zoomed around in the undergrowth as I carefully nipped Hebes and trimmed flaxes and thought about the Garden Club's visit. Since this was a learning process I wanted to save my better materials until I had some practice building the first section. You can't see it in this picture, but as each layer of straw was placed, I simply packed a few extra handfuls around the edges.
I call this the Leaf Bed because the final shape looks like a leaf with veins as walking paths.
I've removed a dreadfully scrappy row of Stachys plants, cut them up for replanting, and have the pieces soaking in a bucket of water. I had lots of fun taking photographs of garden seats and little rustic sheds with beds, if you know what I mean. Once the first section was complete, I filled the rear wall with sifted clay to help form another barrier to prevent any decomposition from taking place too close to the foot of the shed.
Every path will have to be working wonderfully - my garden has lots of groovy little paths (I reckon), and I will have to install a few more evocative seats. Some of my recently planted things (like the variegated Buddleia and the deciduous Azaleas) need a little help.