Please, confirm that the New York new Trade Centre will not be the tallest building in the world once it's finished.
At the time of its completion in 2013, One World Trade Center will be the tallest building in the Western Hemisphere and the third-tallest building in the world by pinnacle height, with its spire reaching a symbolic 1,776 feet (541.3 m) in reference to the year of American independence.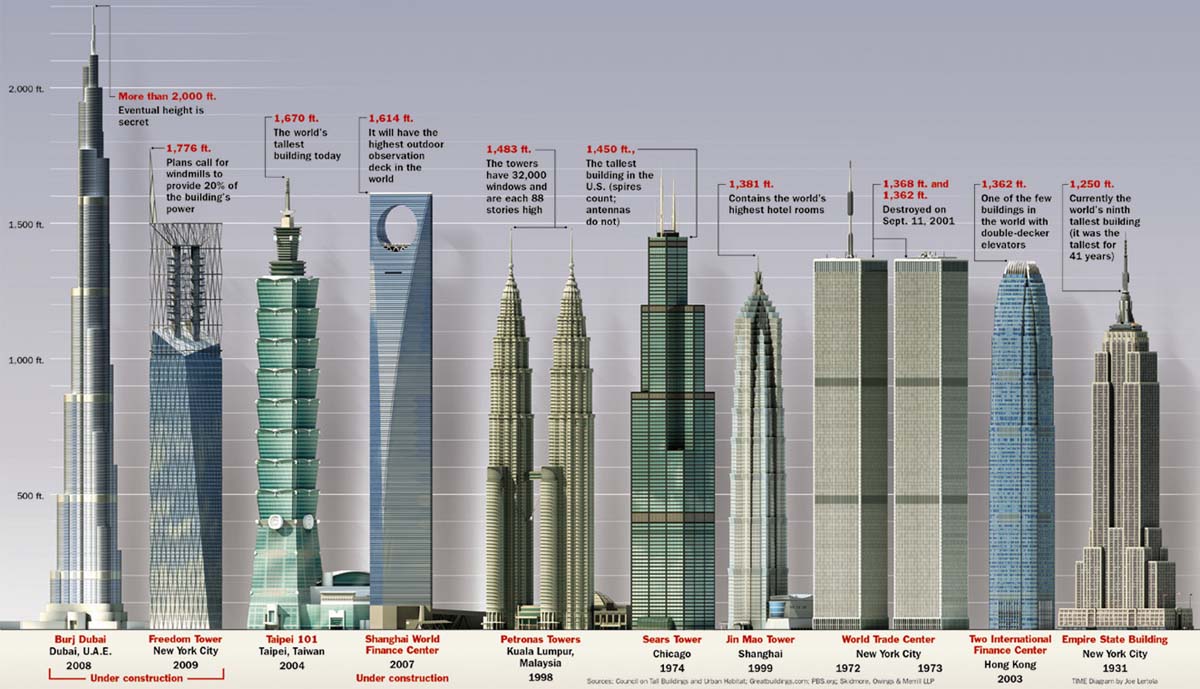 The Devon Tower was originally planned to be 54 stories and 925 feet (282 m) tall, however subsequent space planning revisions—including a decision to locate the data center to a separate facility for security reasons—resulted in a reduced height of 850 feet (259 m), including 50 stories.
Unfortunately it is not tall enough to be in our list of the 100 tallest buildings but should be on our top 250 list at around 163rd.